Having previously worked with the Atomized team, we were able to hit the ground running on a system-wide redesign.

The intent was to give the data visualization as much of the viewport as possible. We achieved that with an expandable interface that sat around the outer edges of the screen.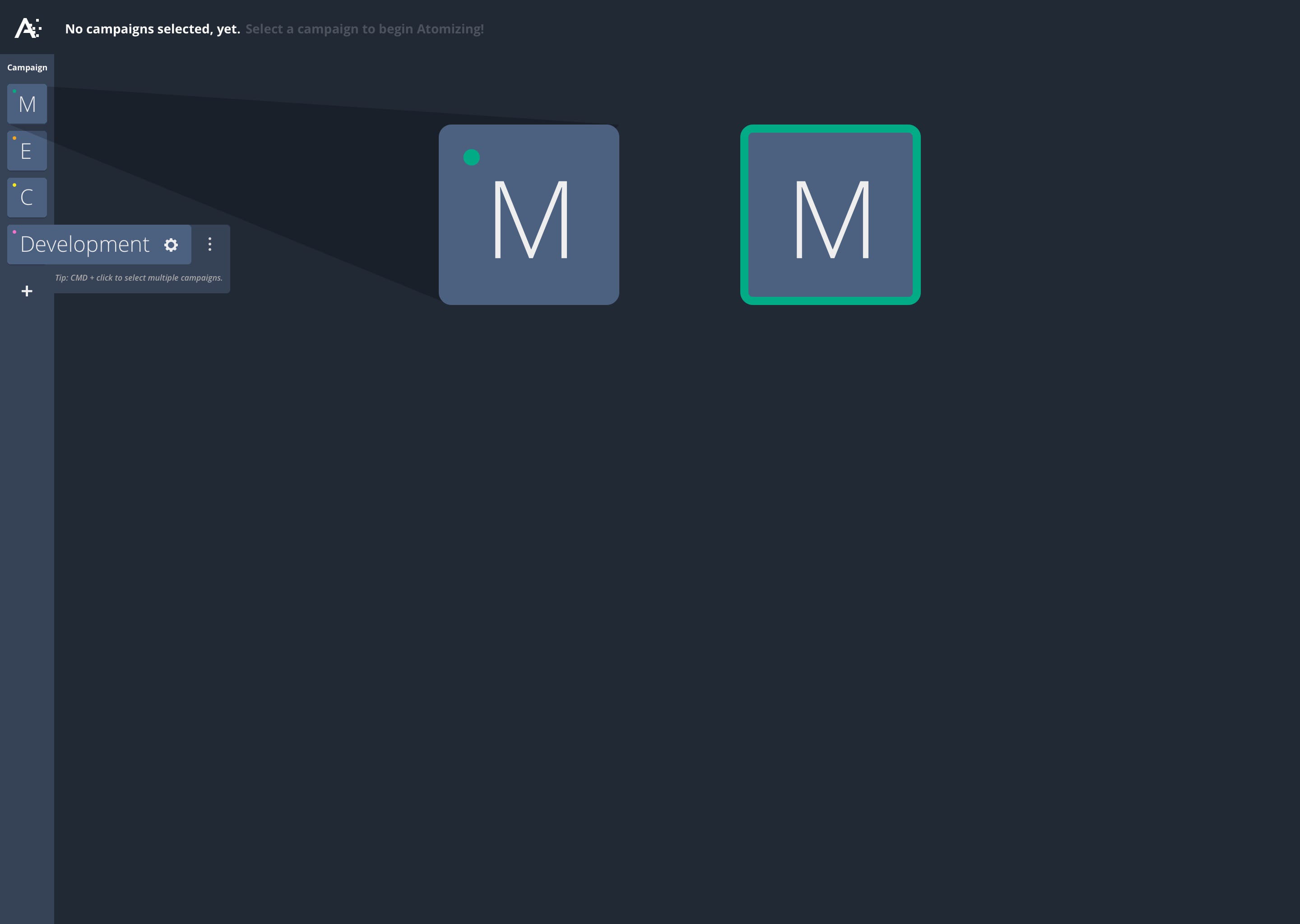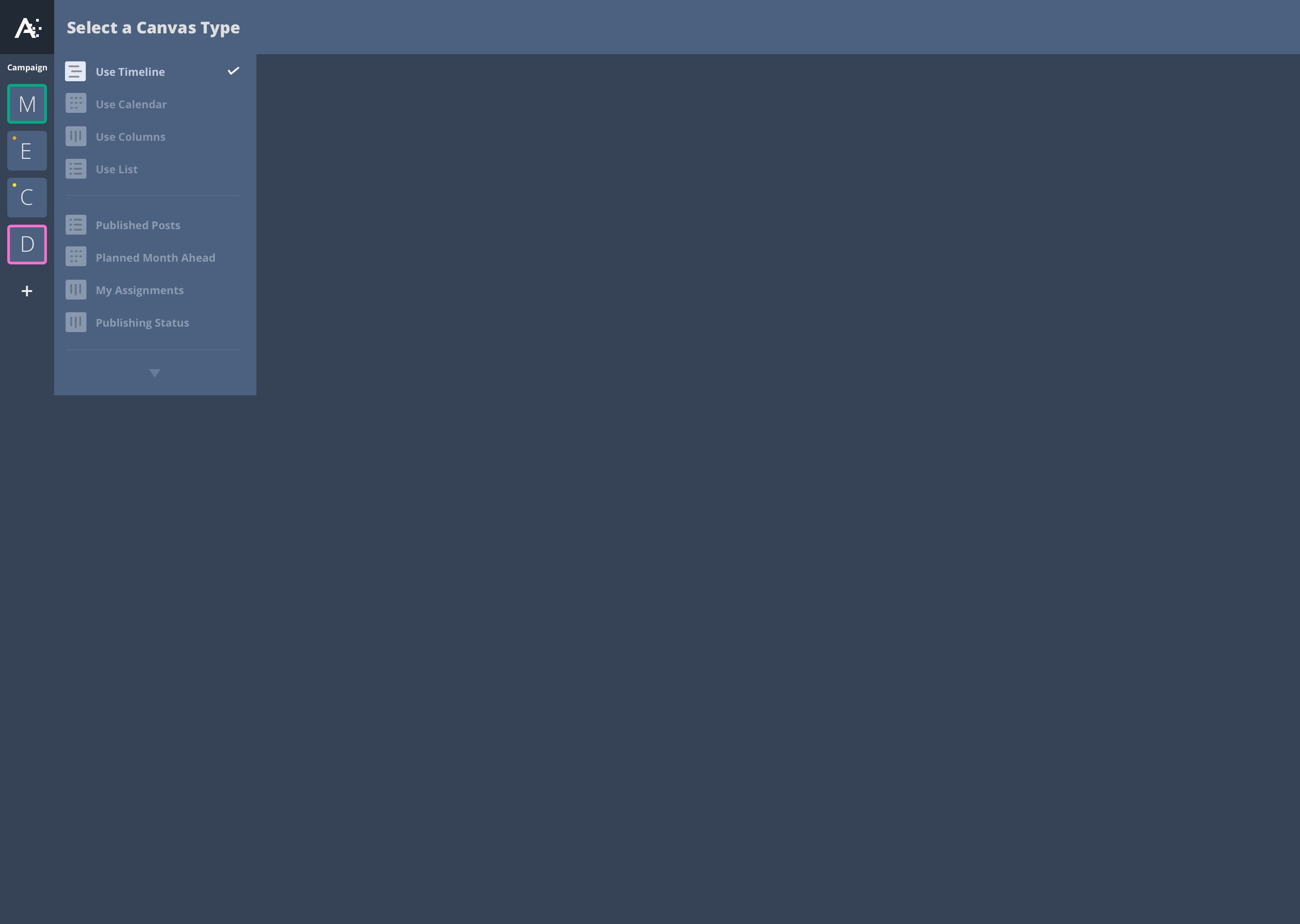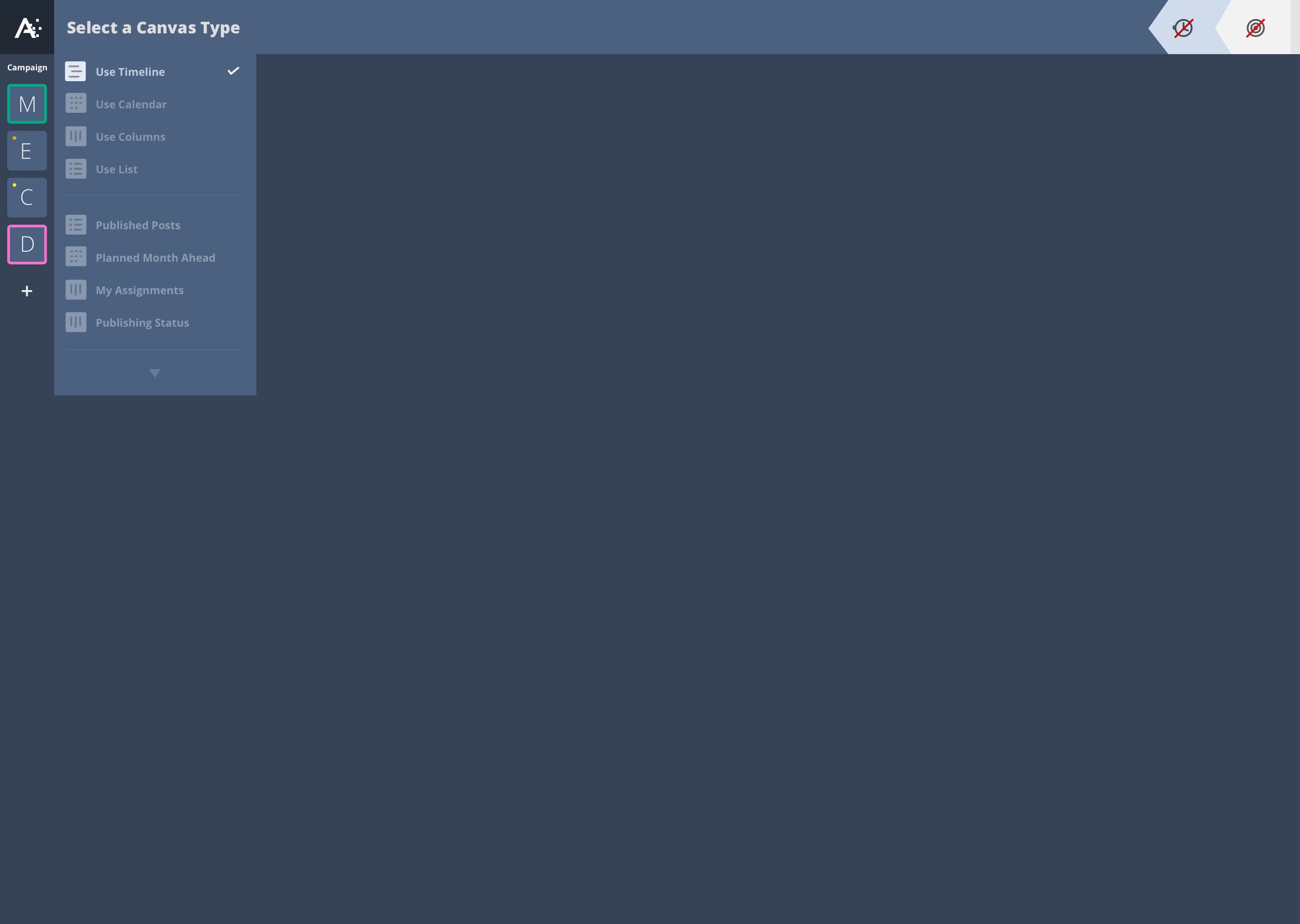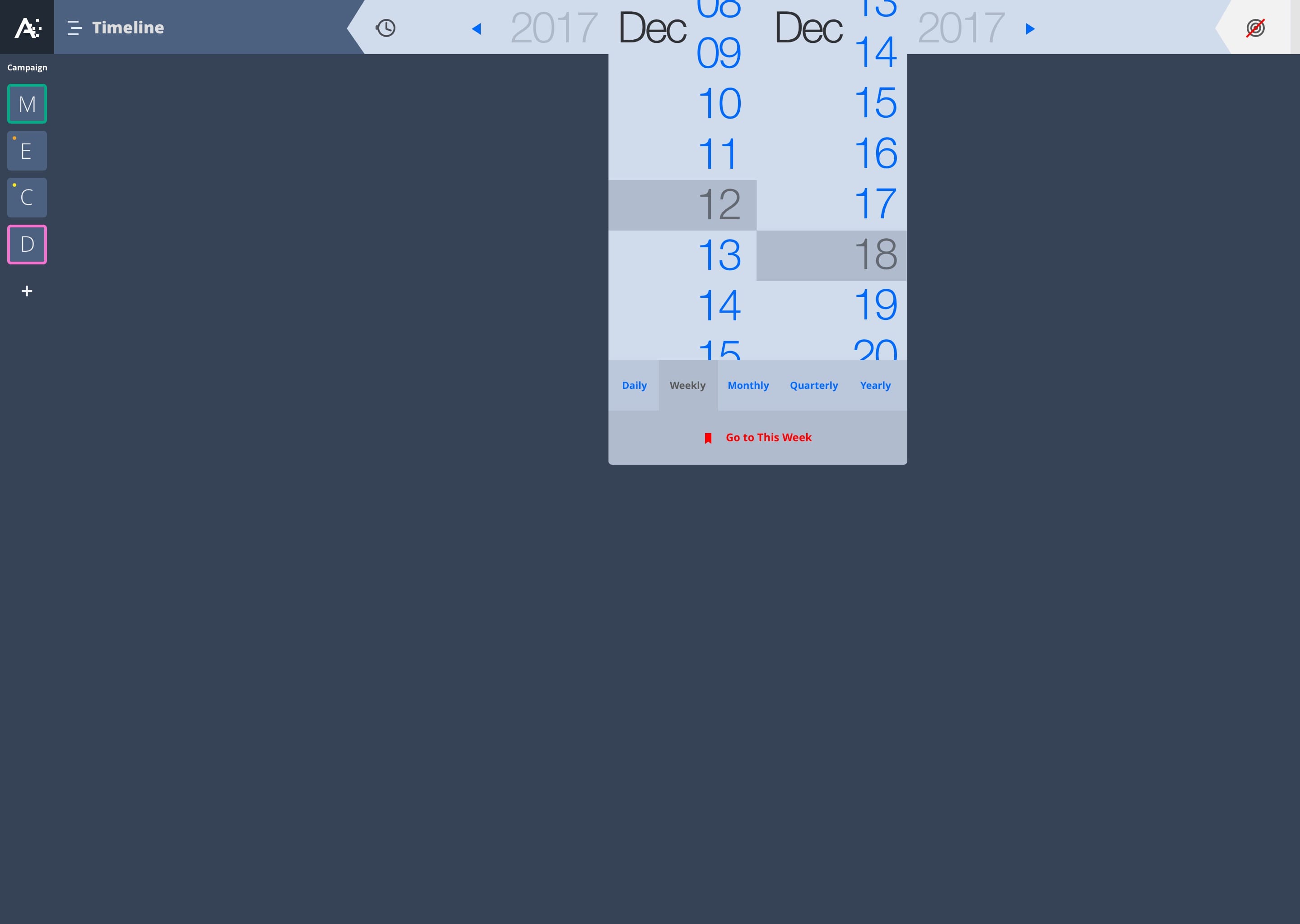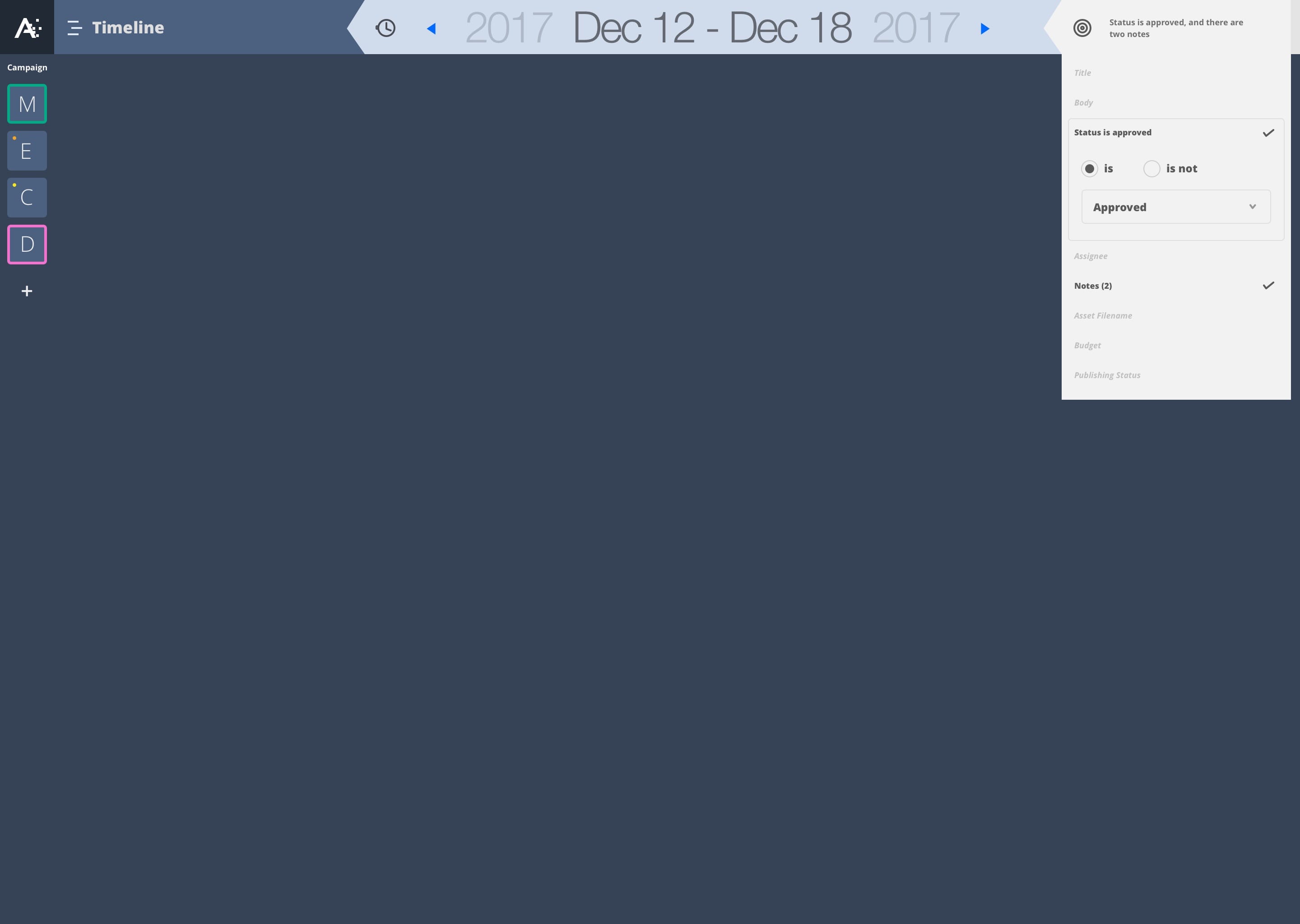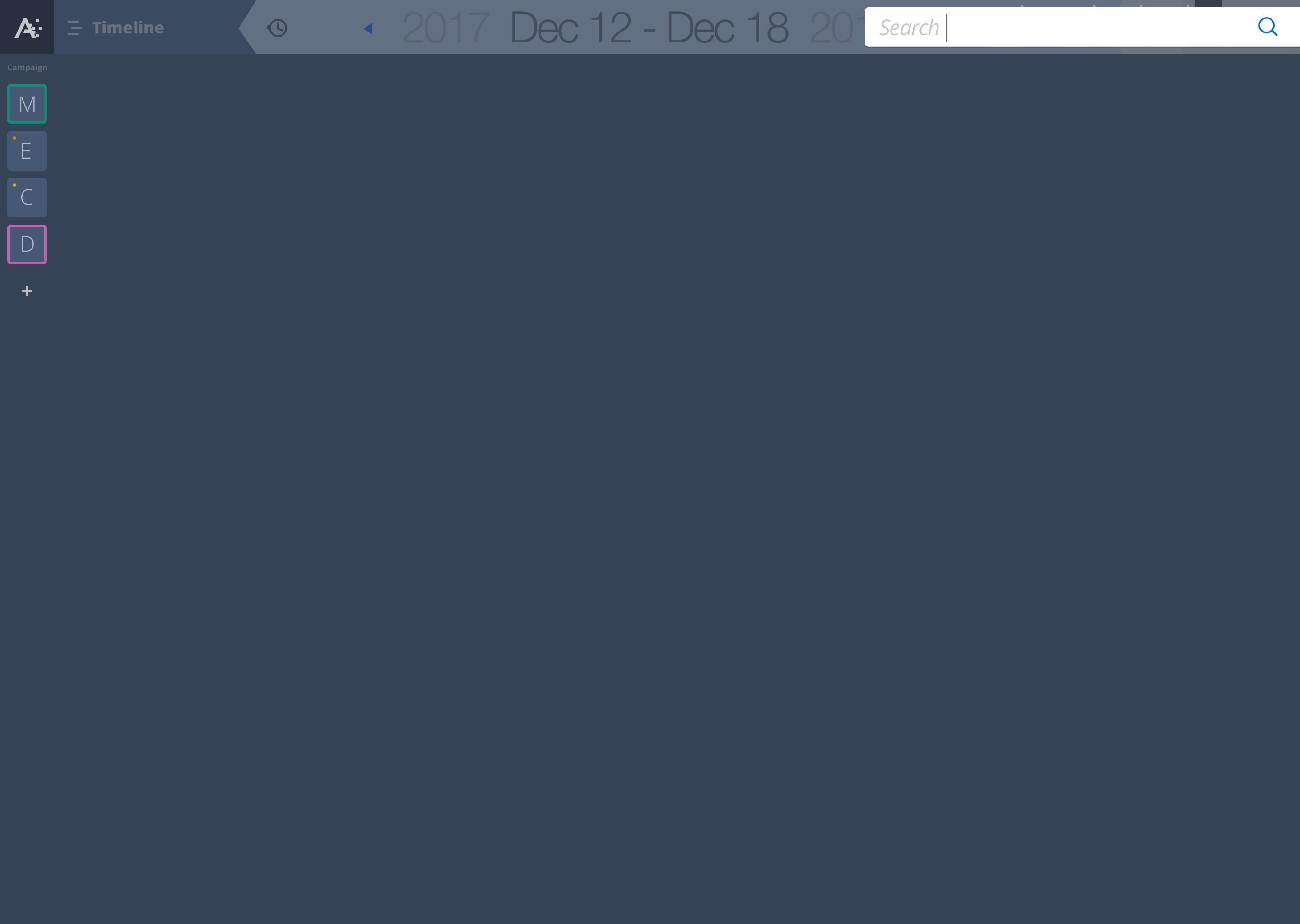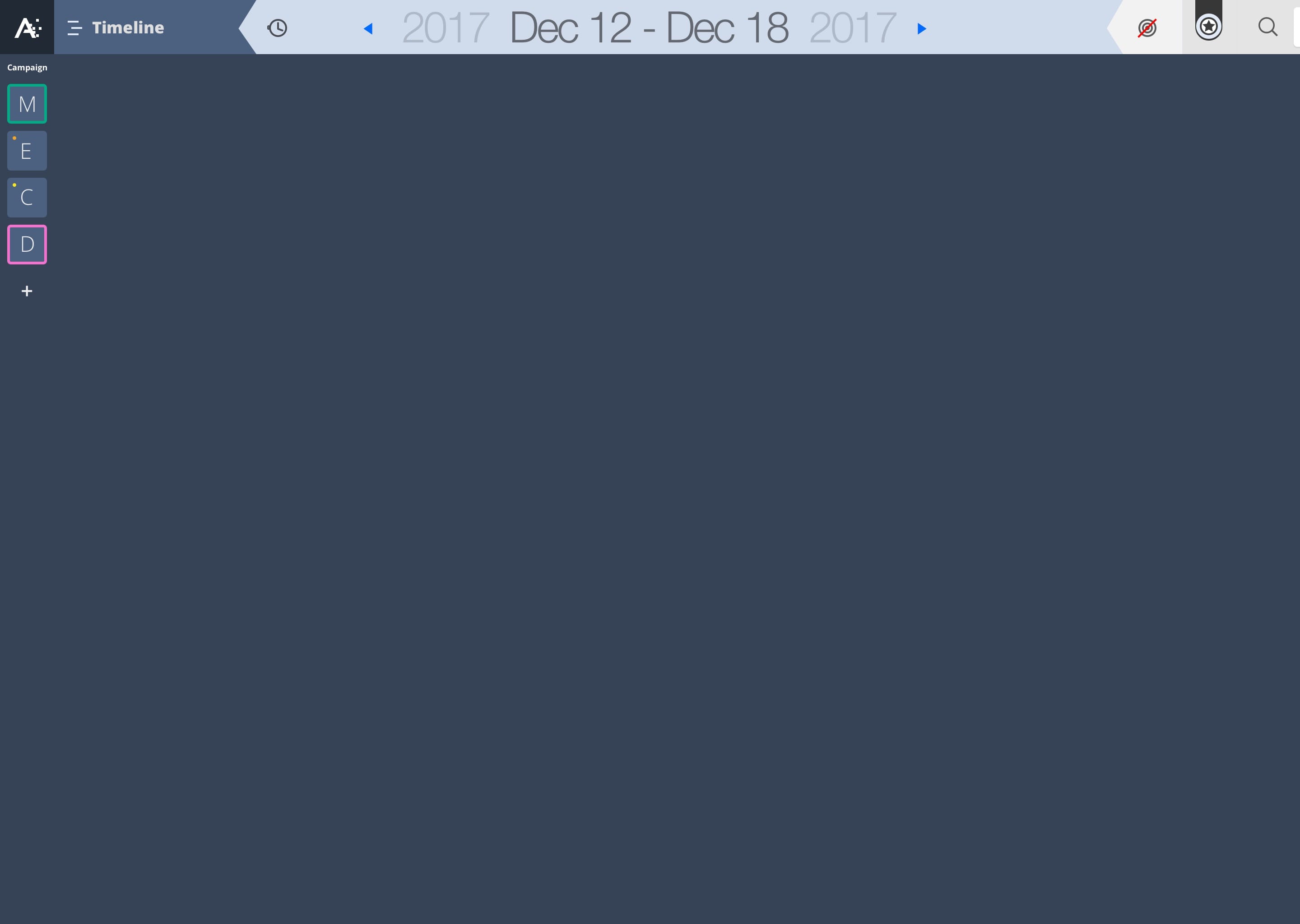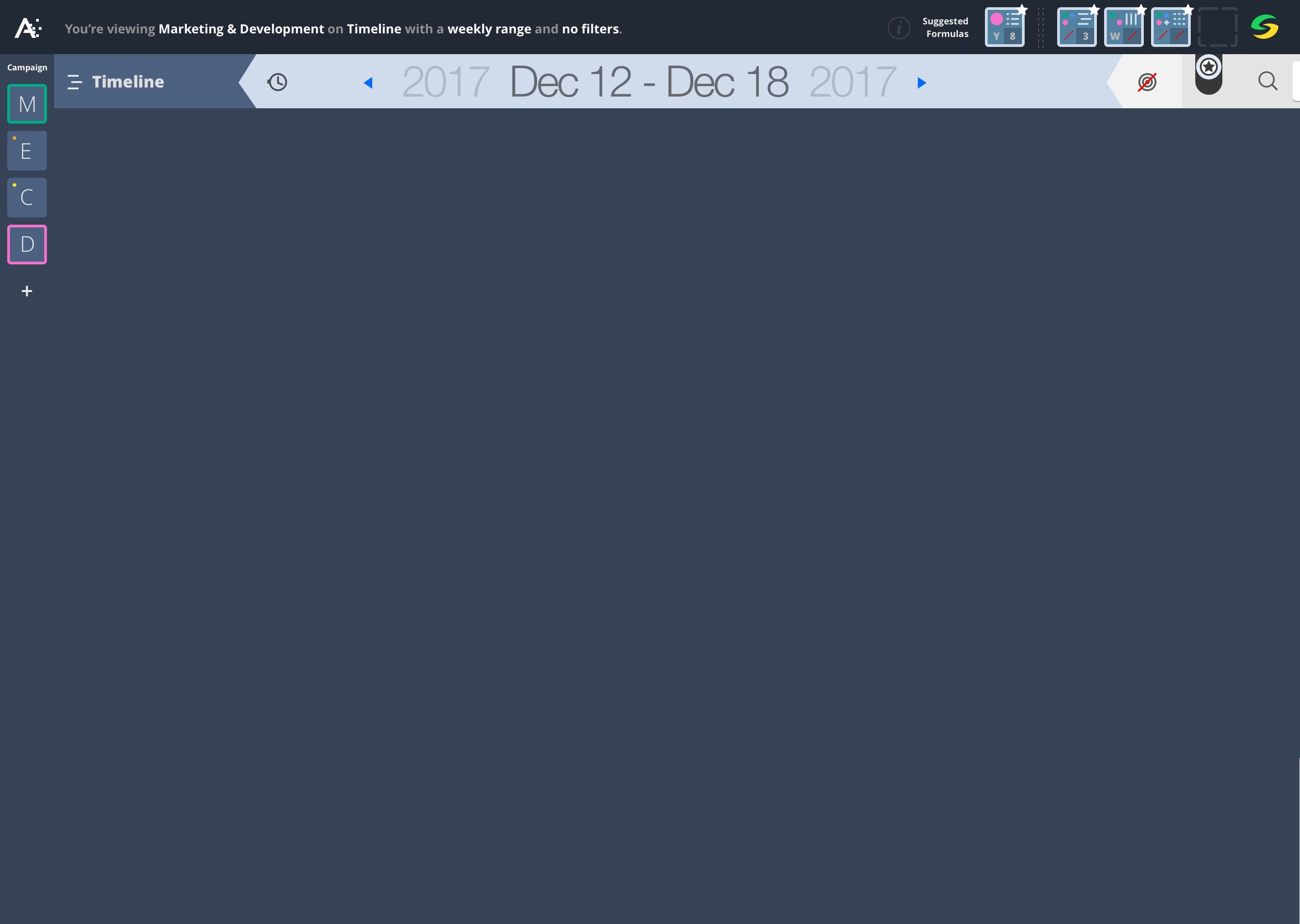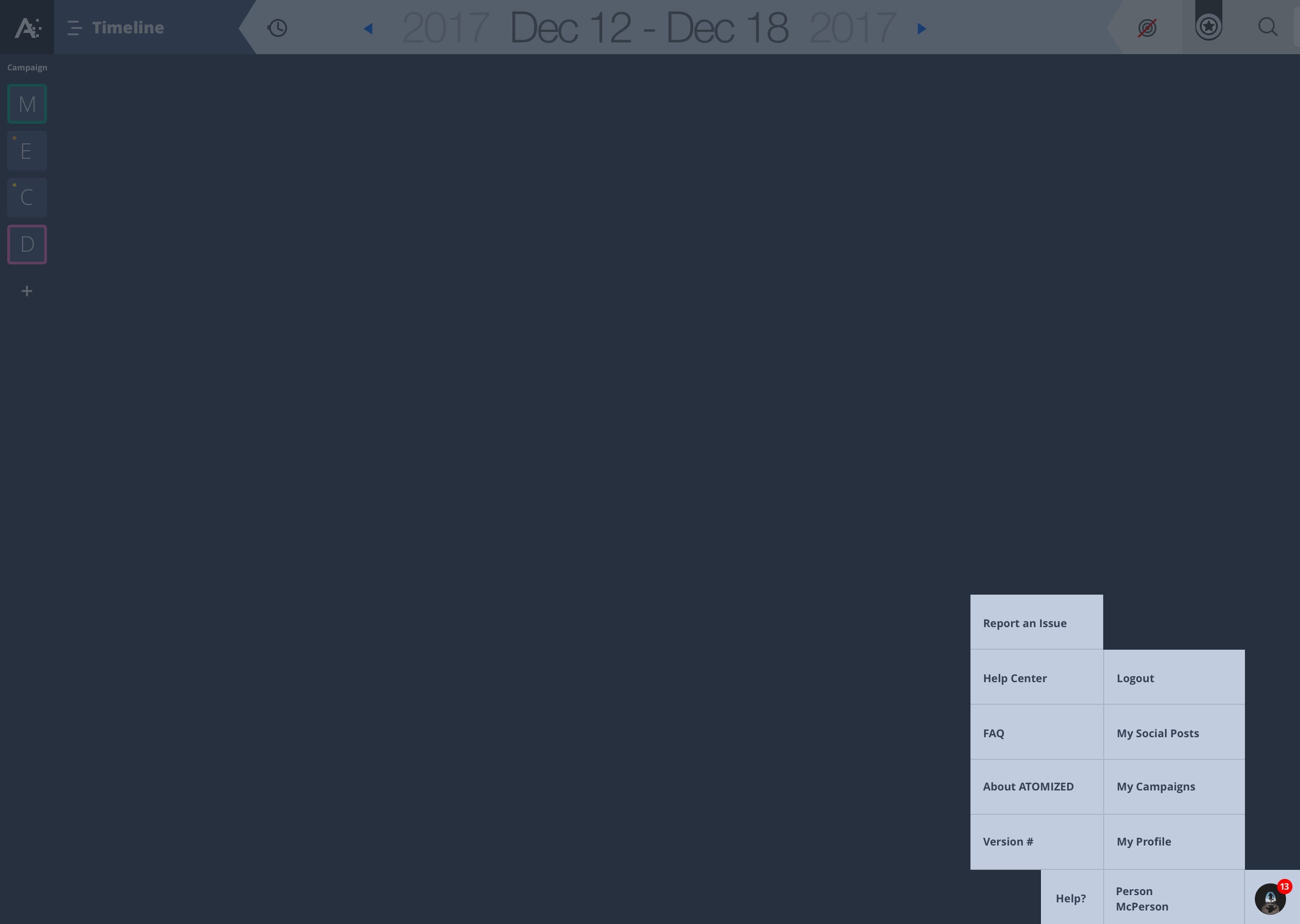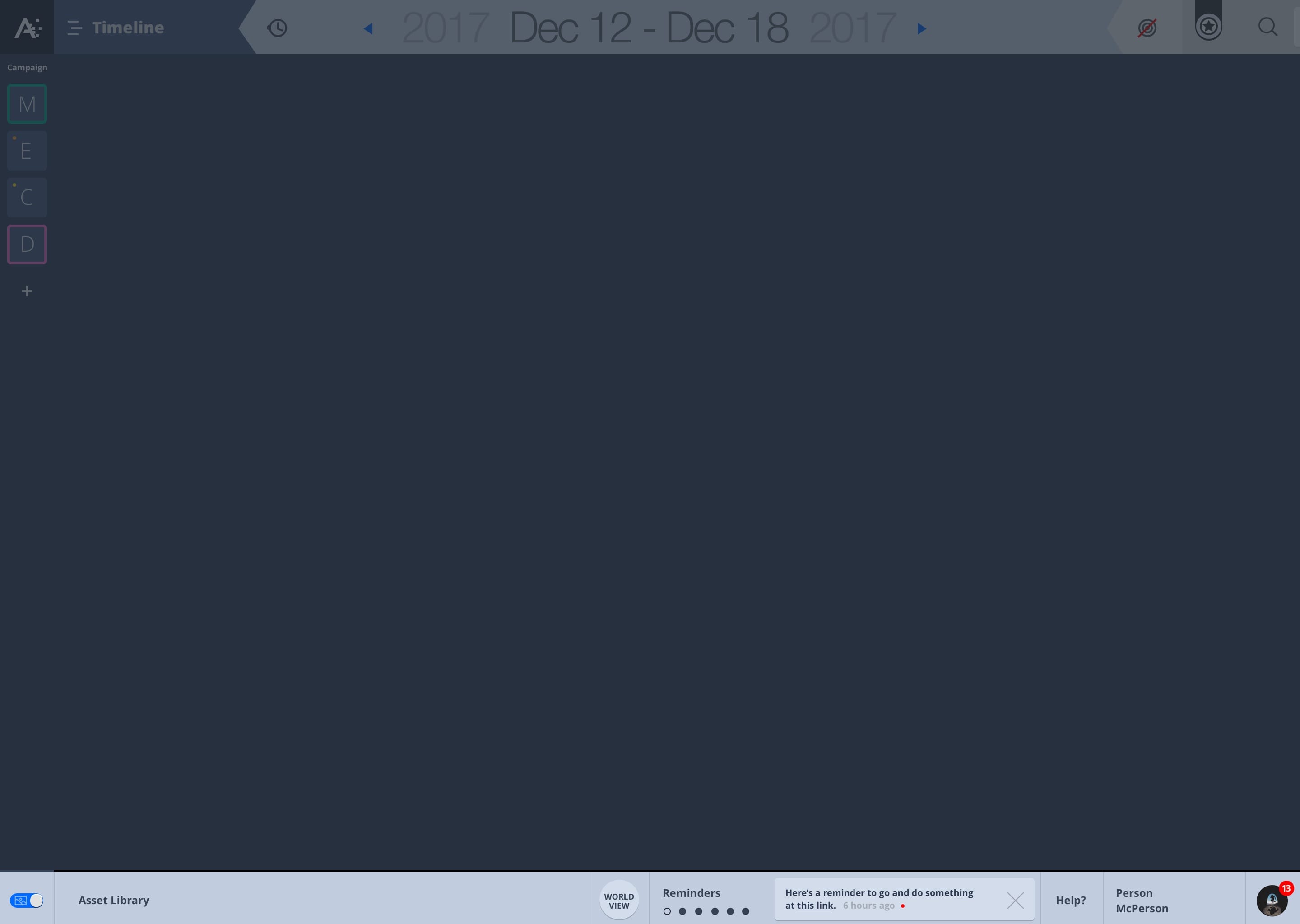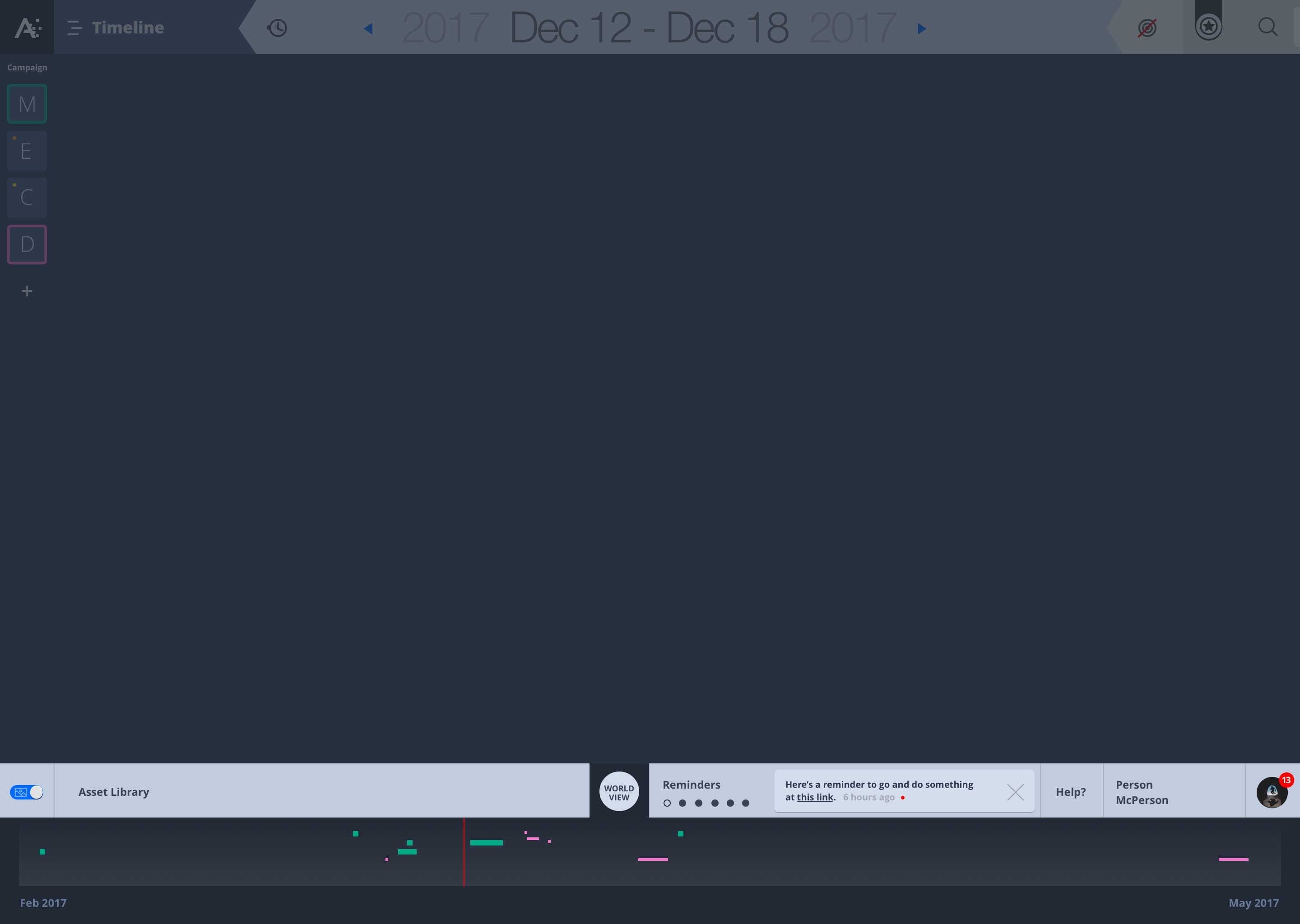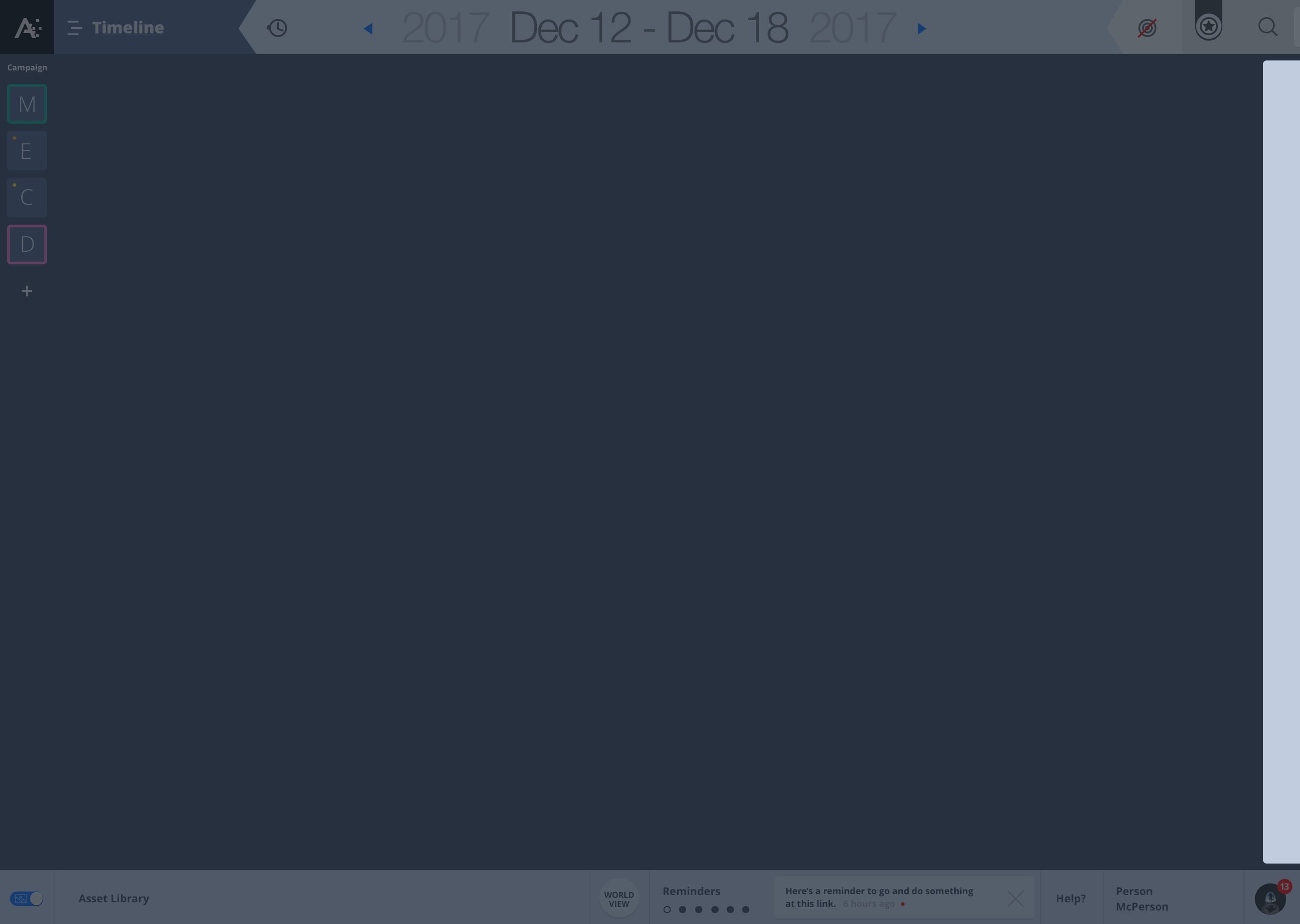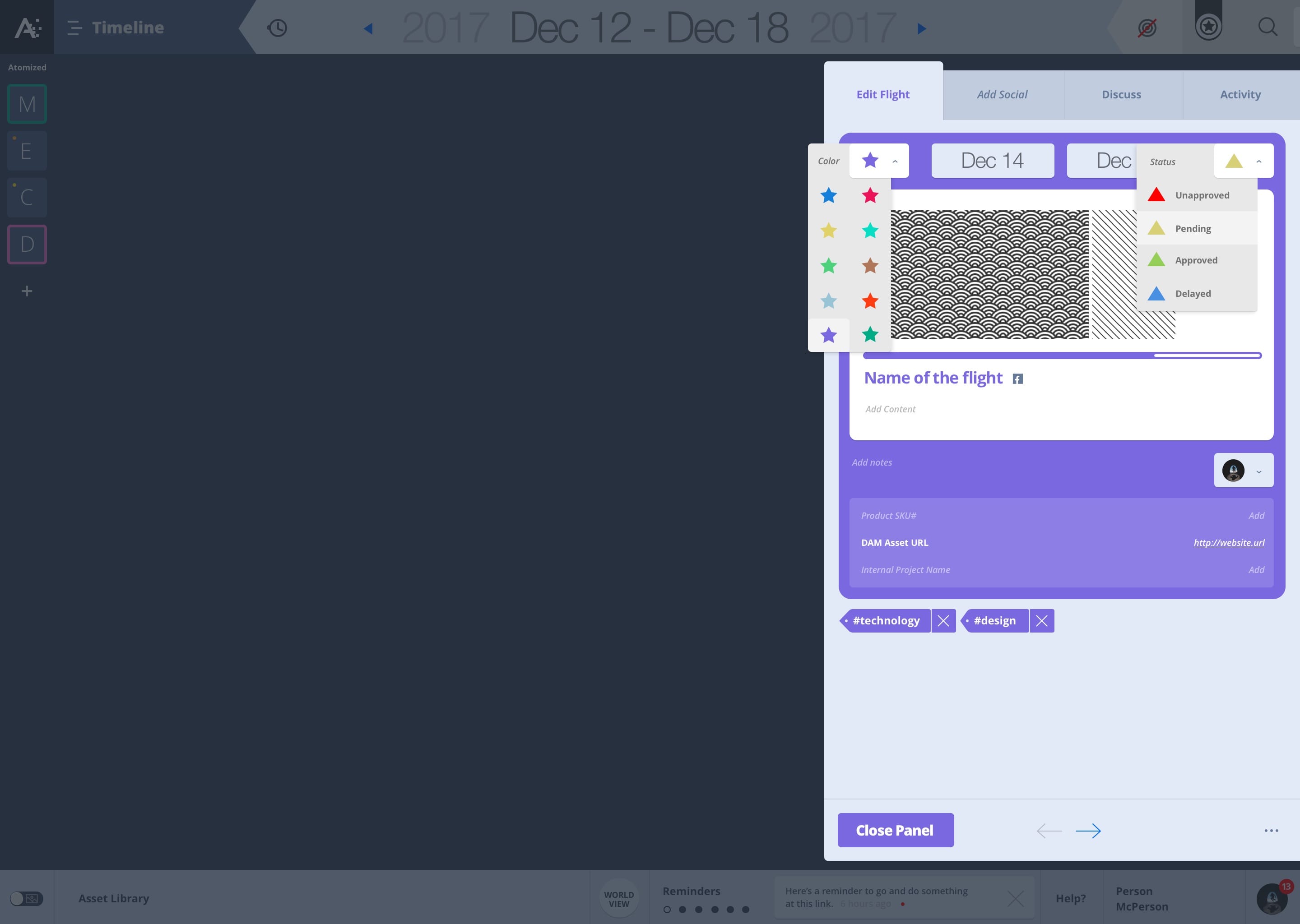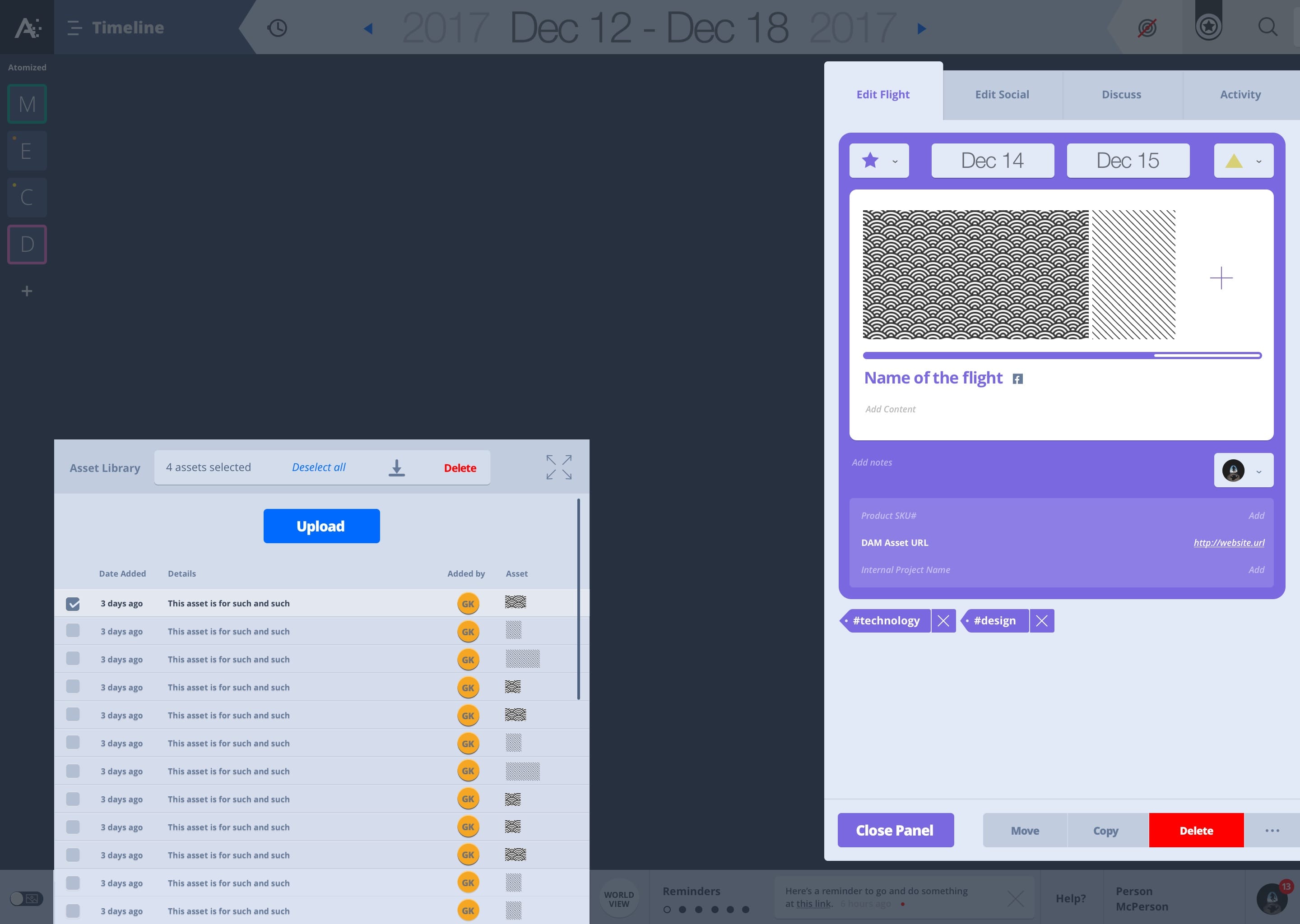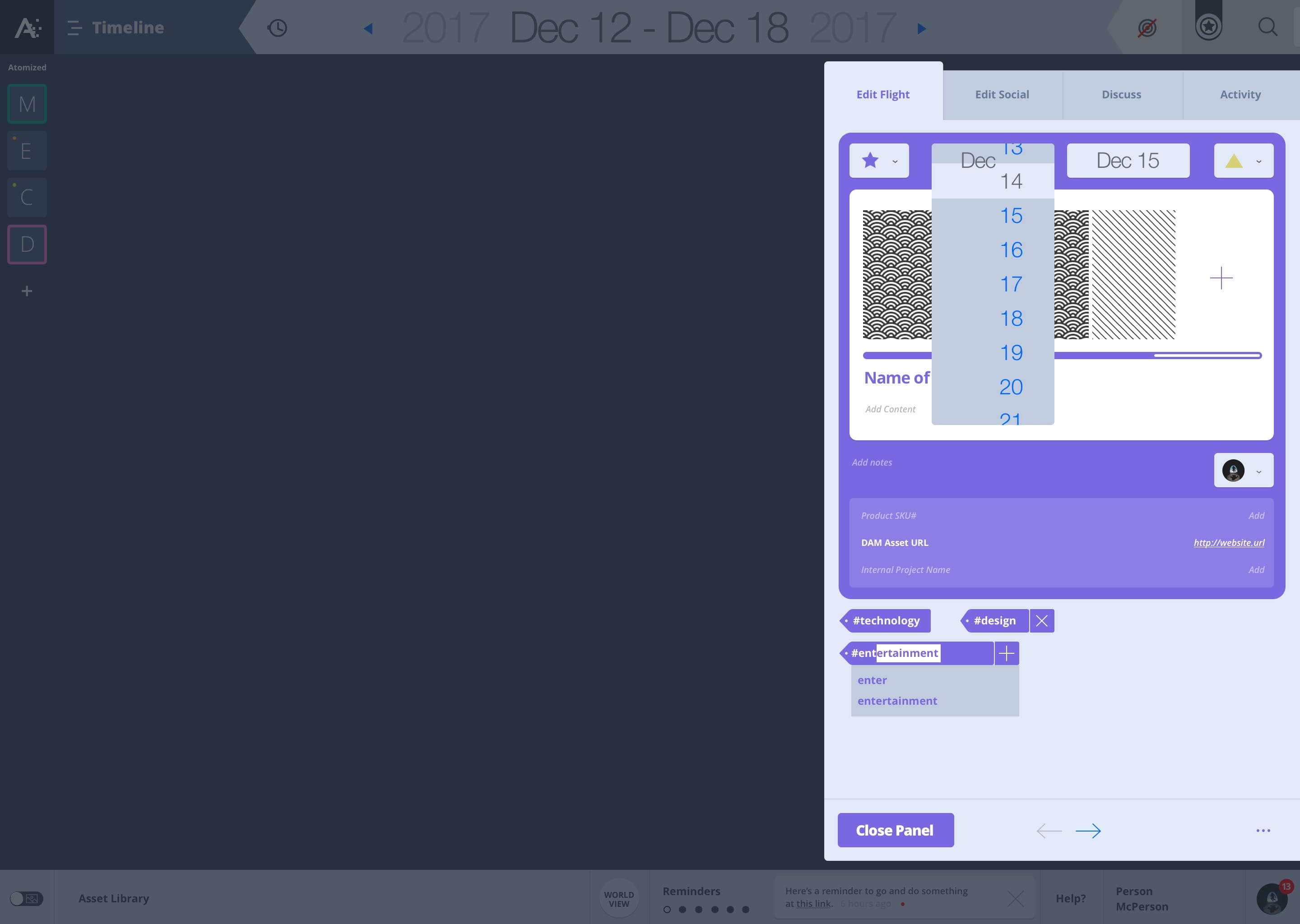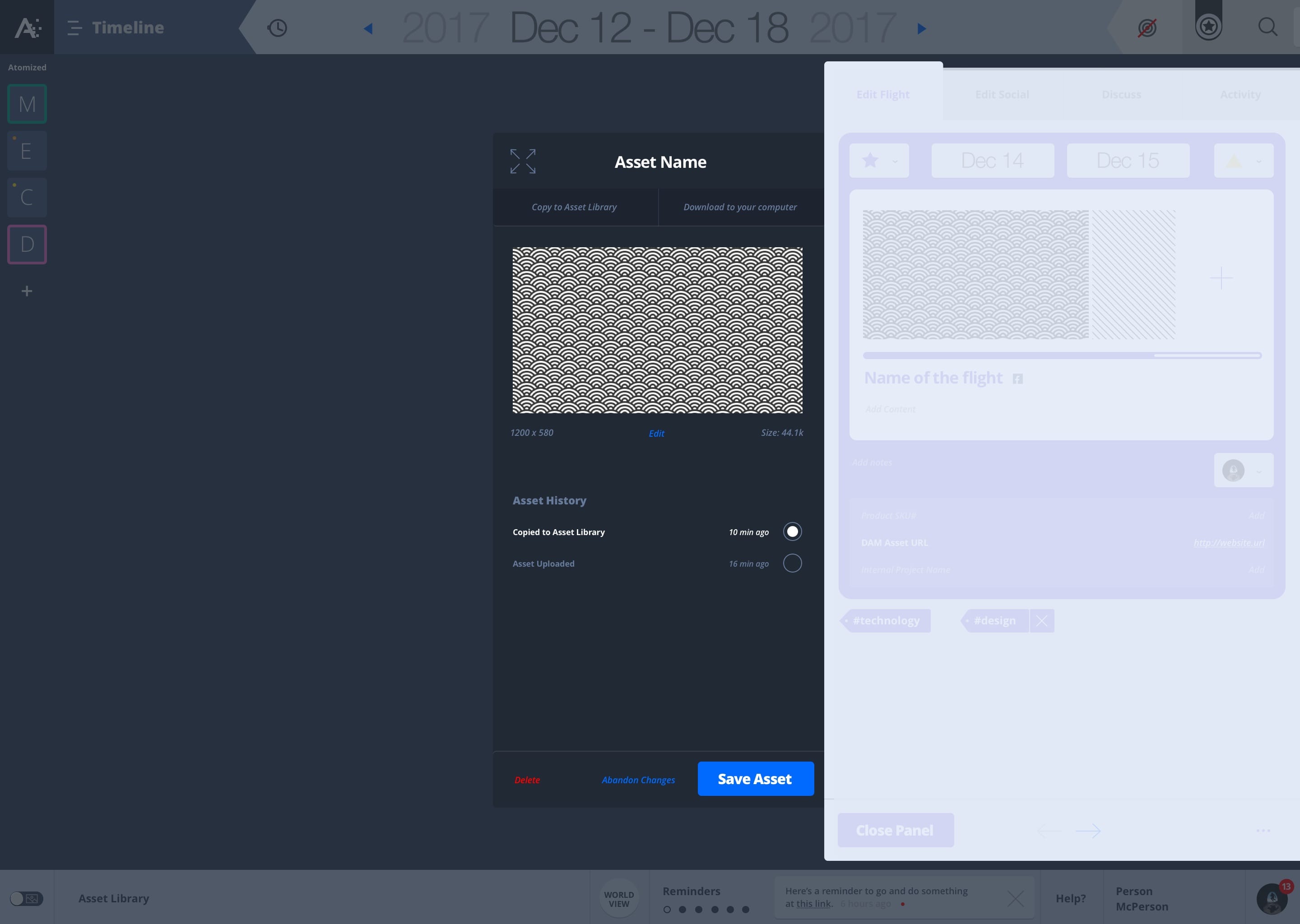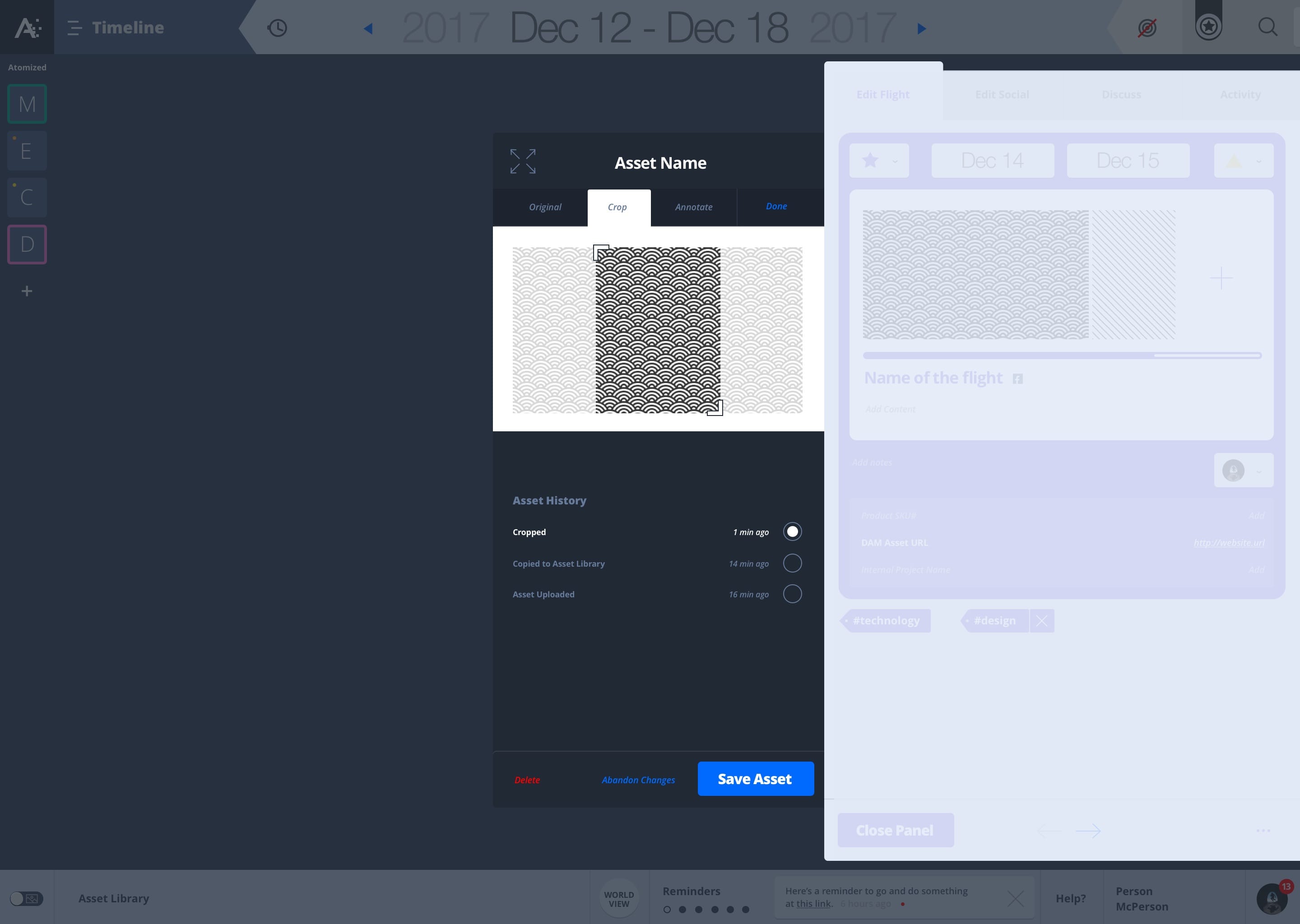 Now that we've examined the interface around the edges, let's dig into the guts of the app and show data visualization, page hierarchy and layout, and how each page co-exists with the outer interface.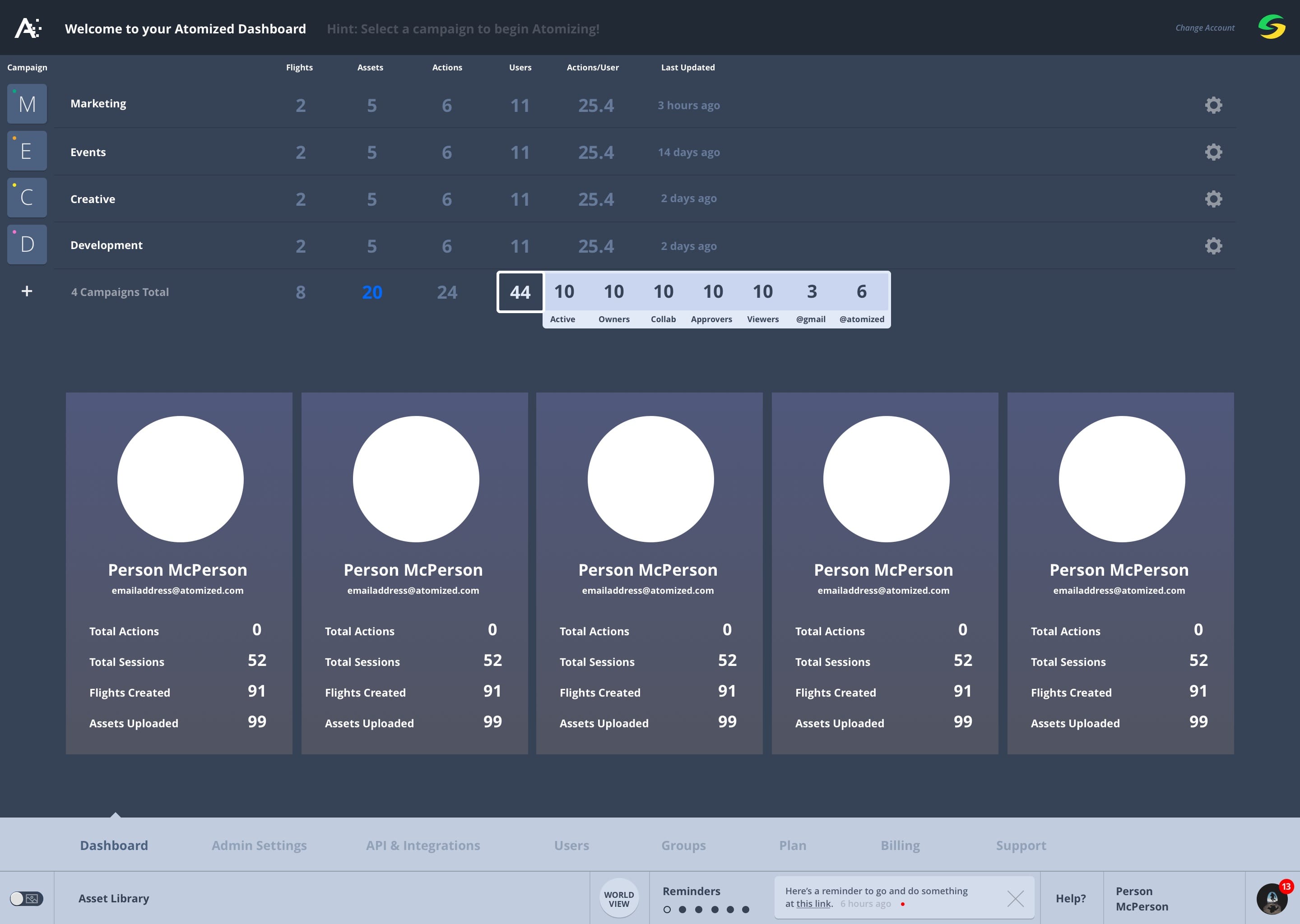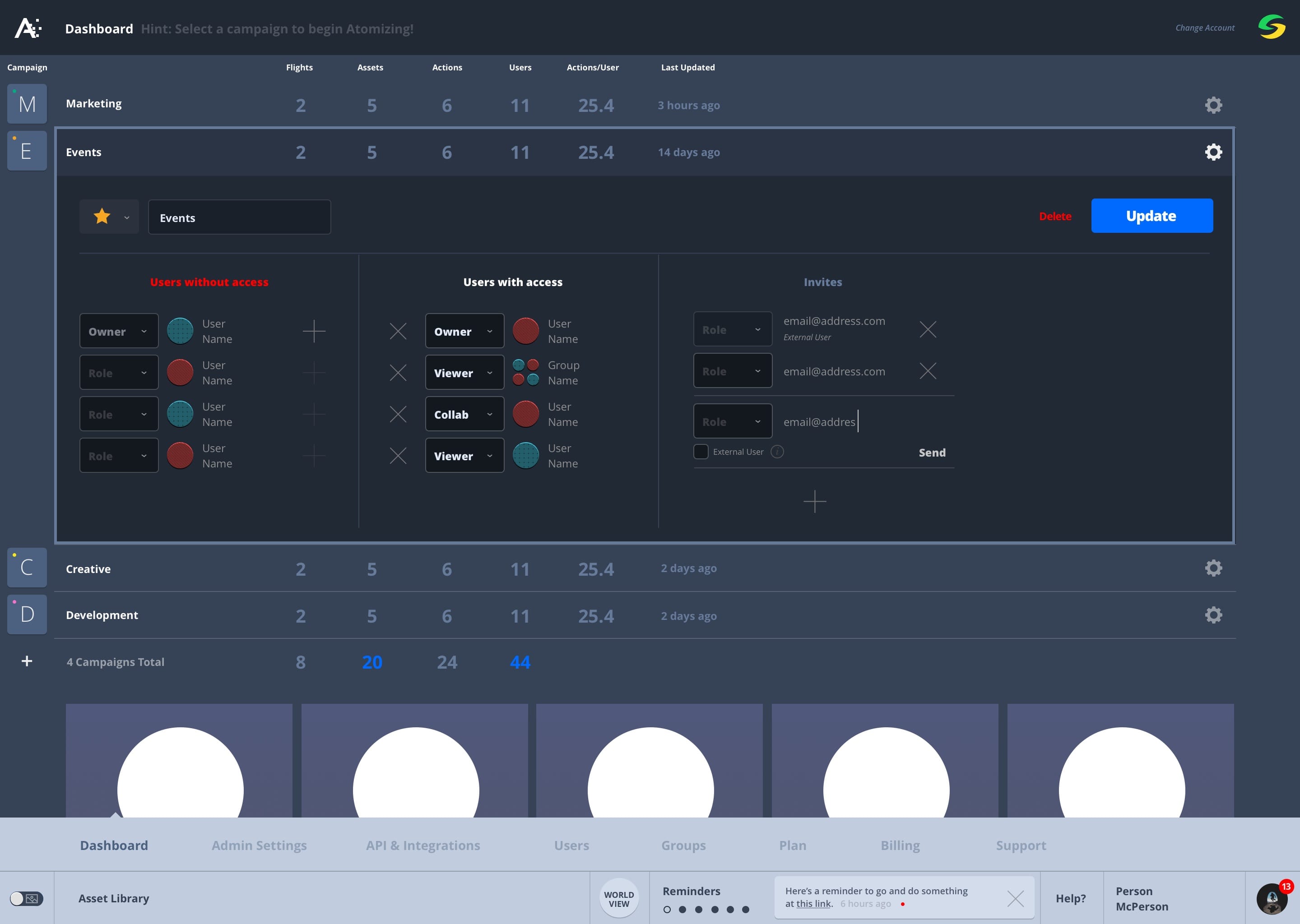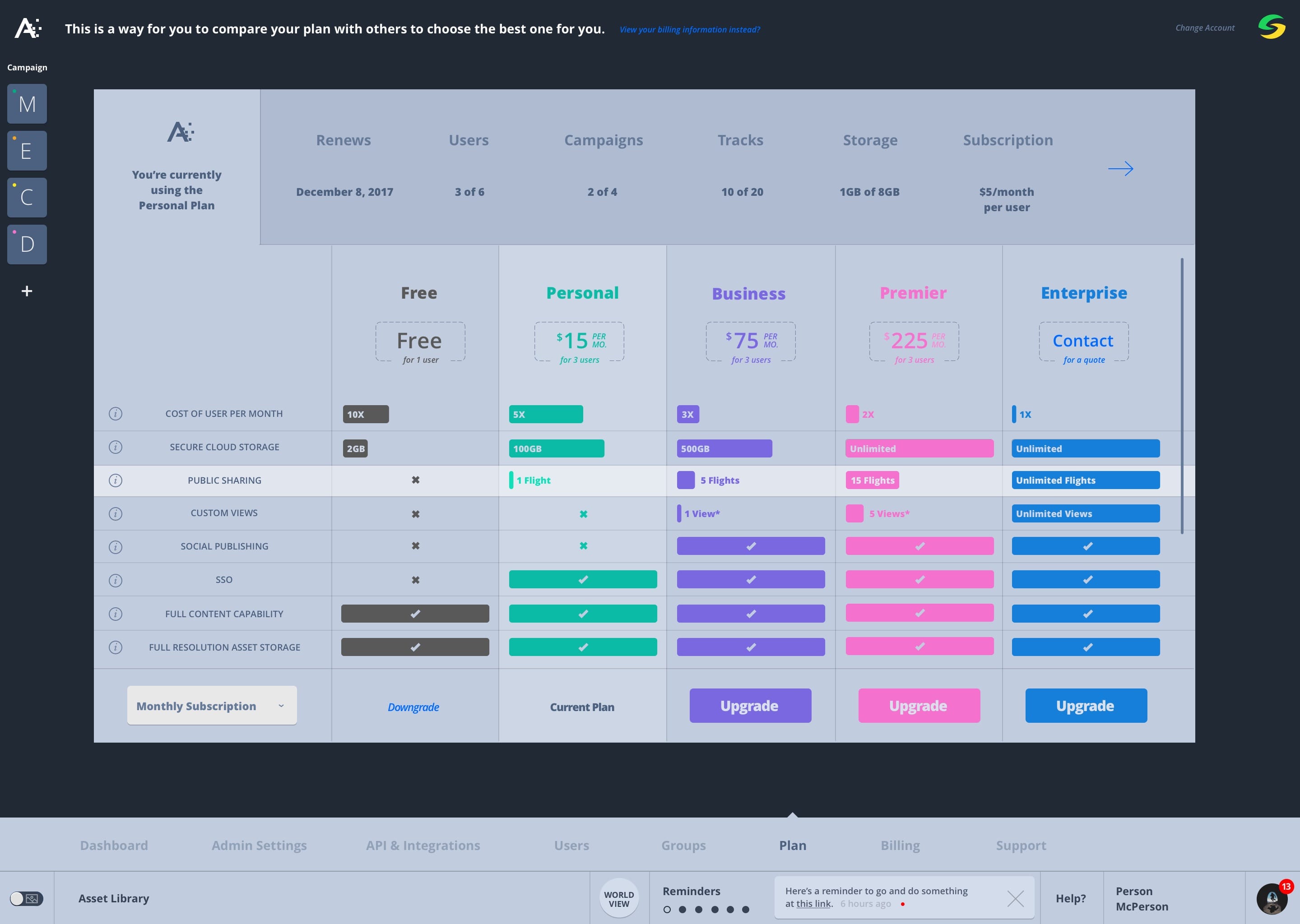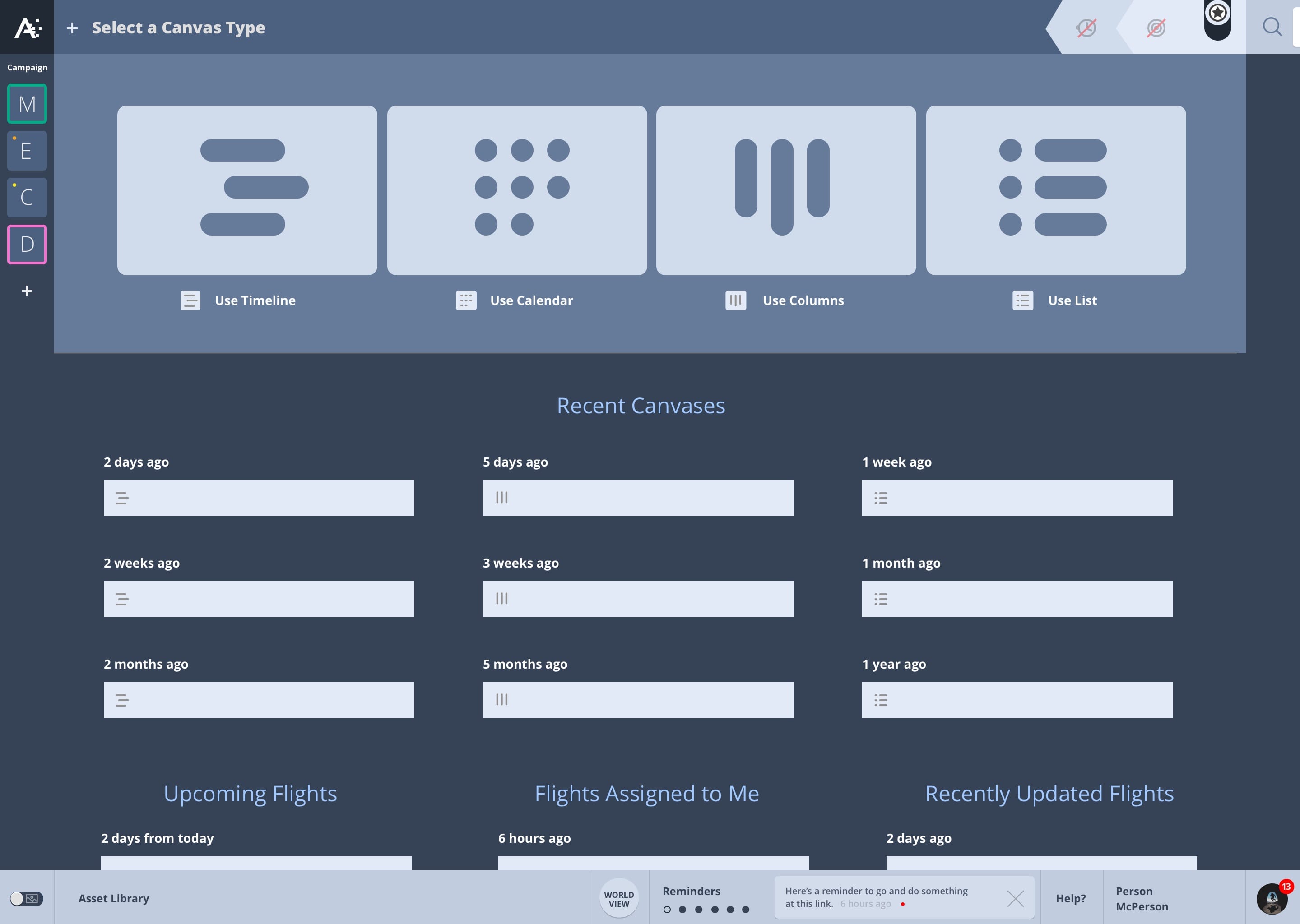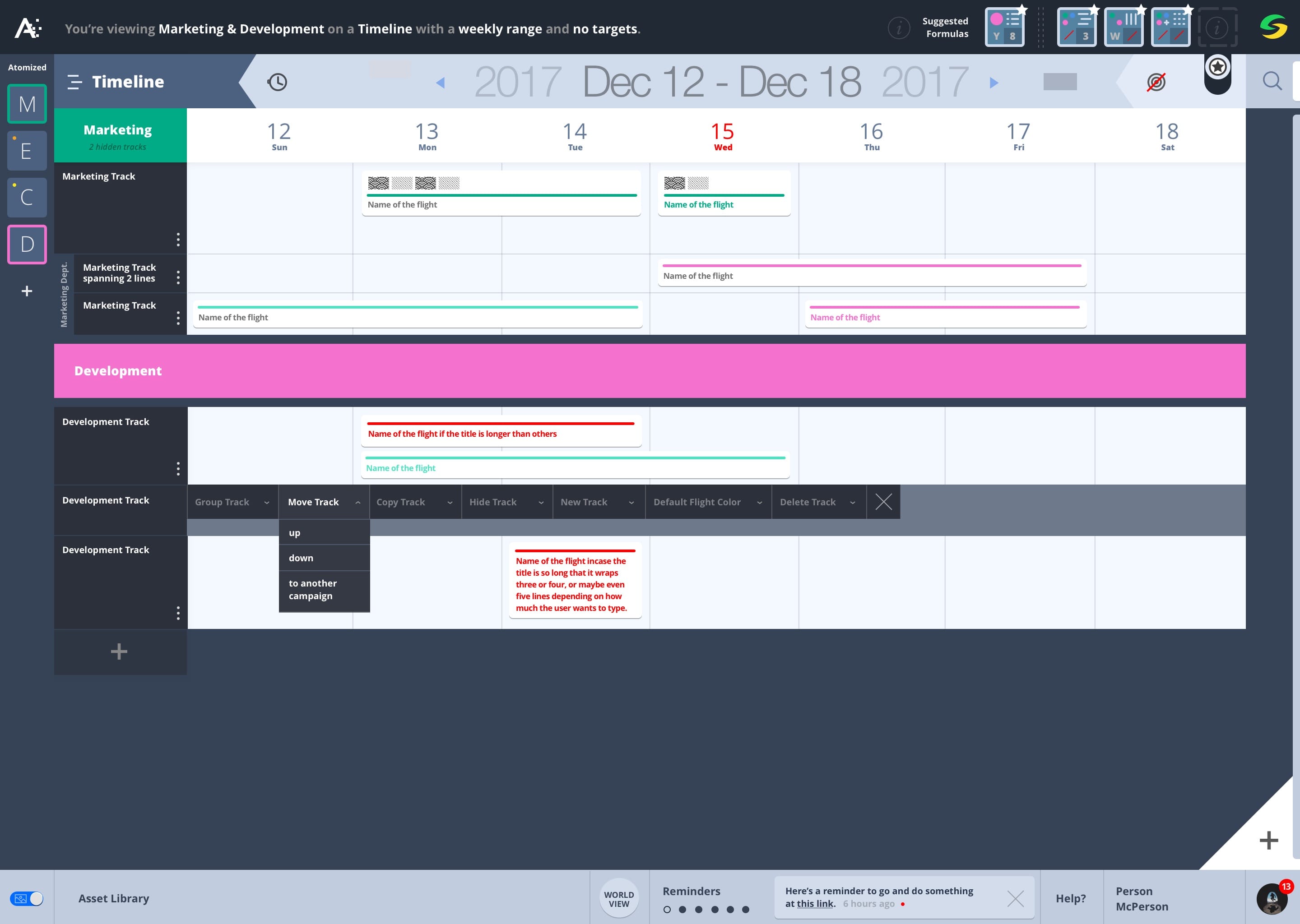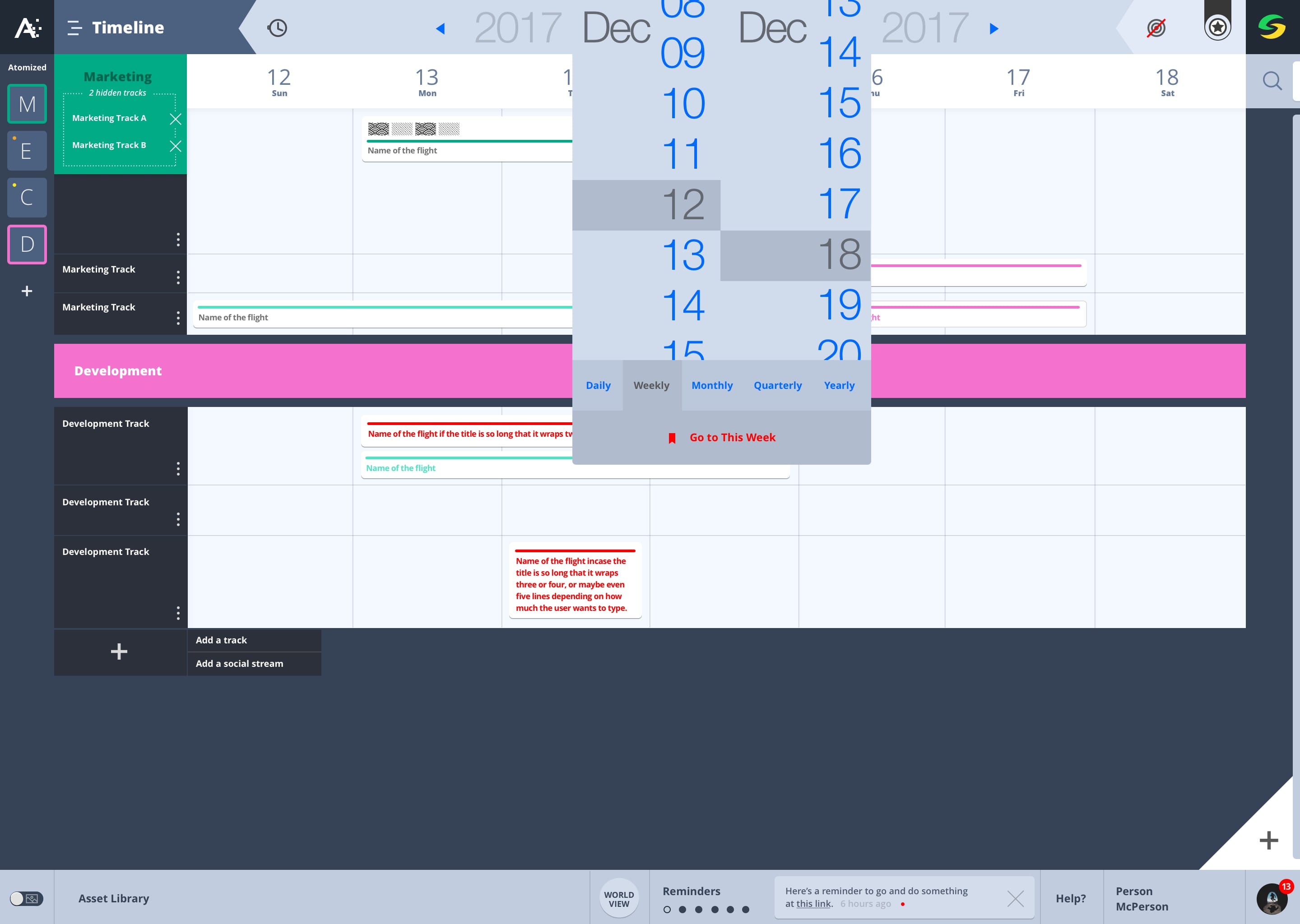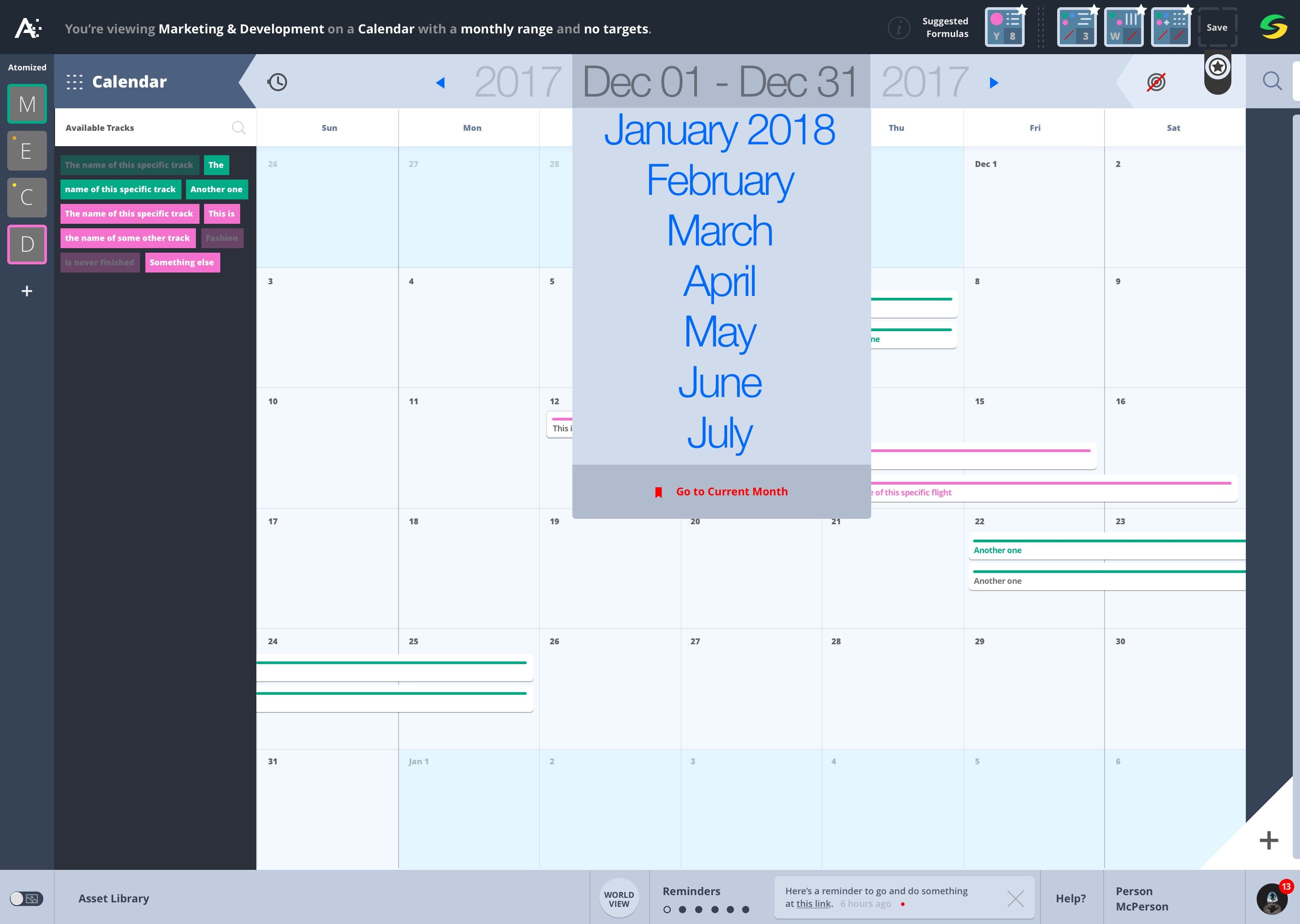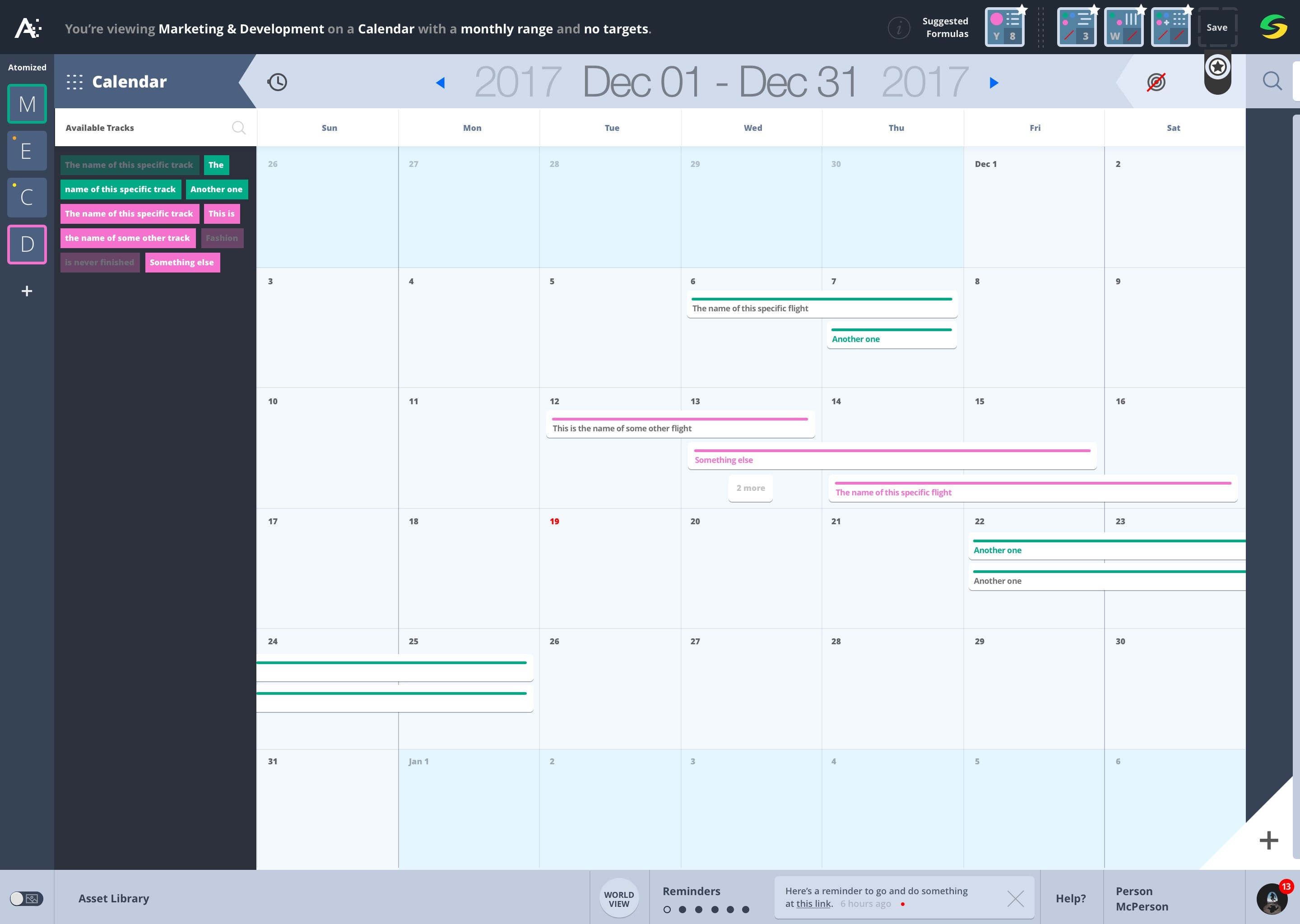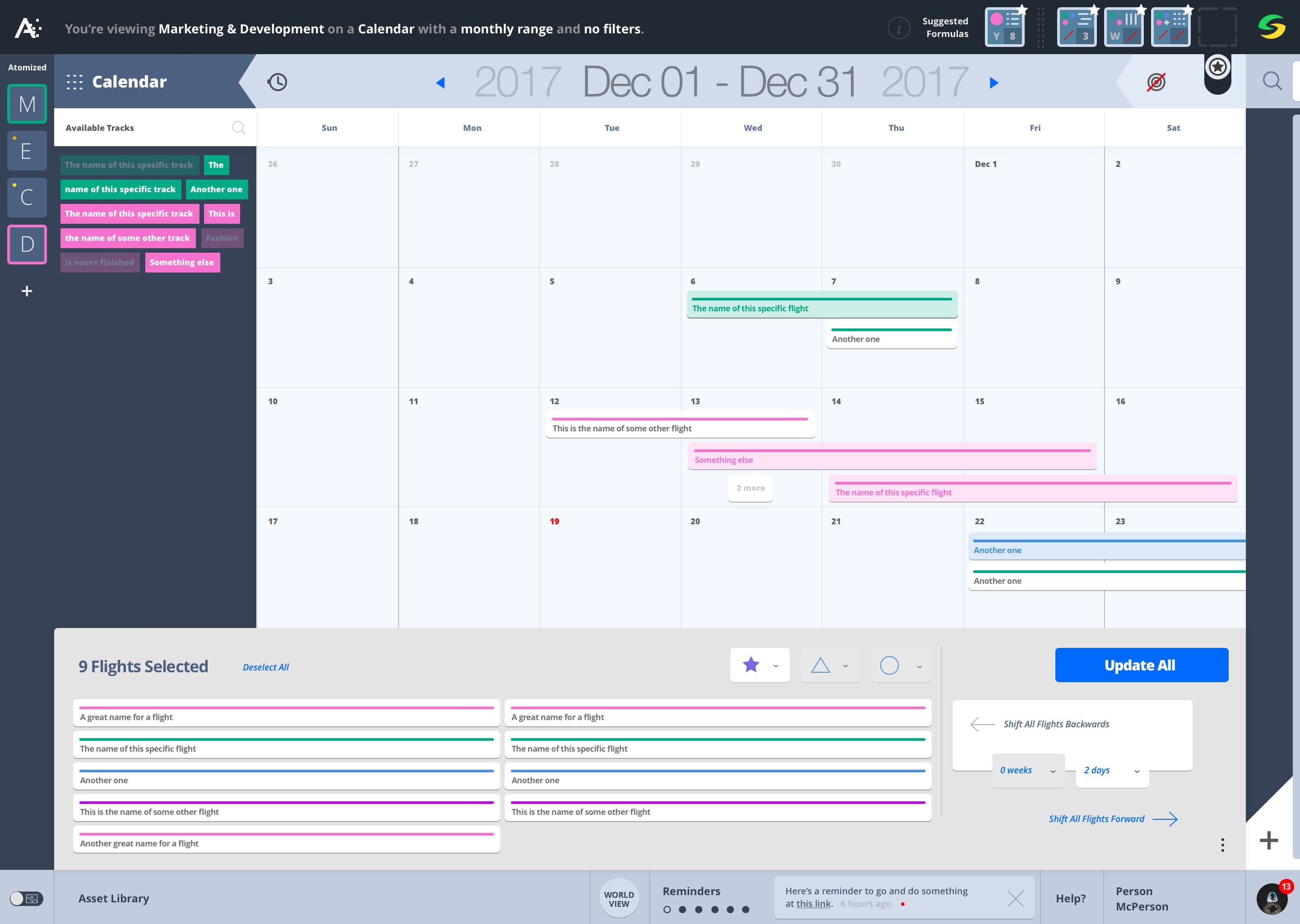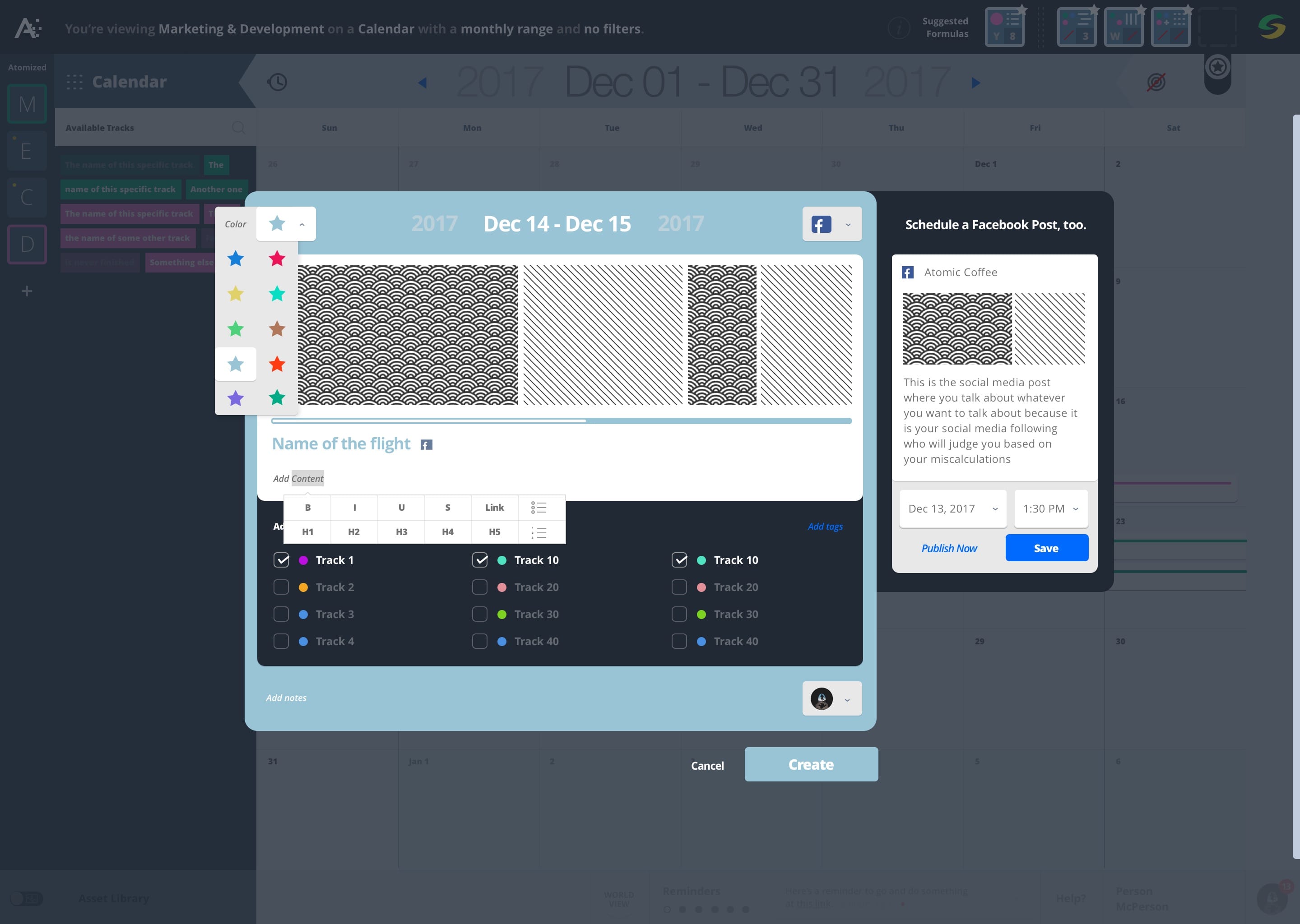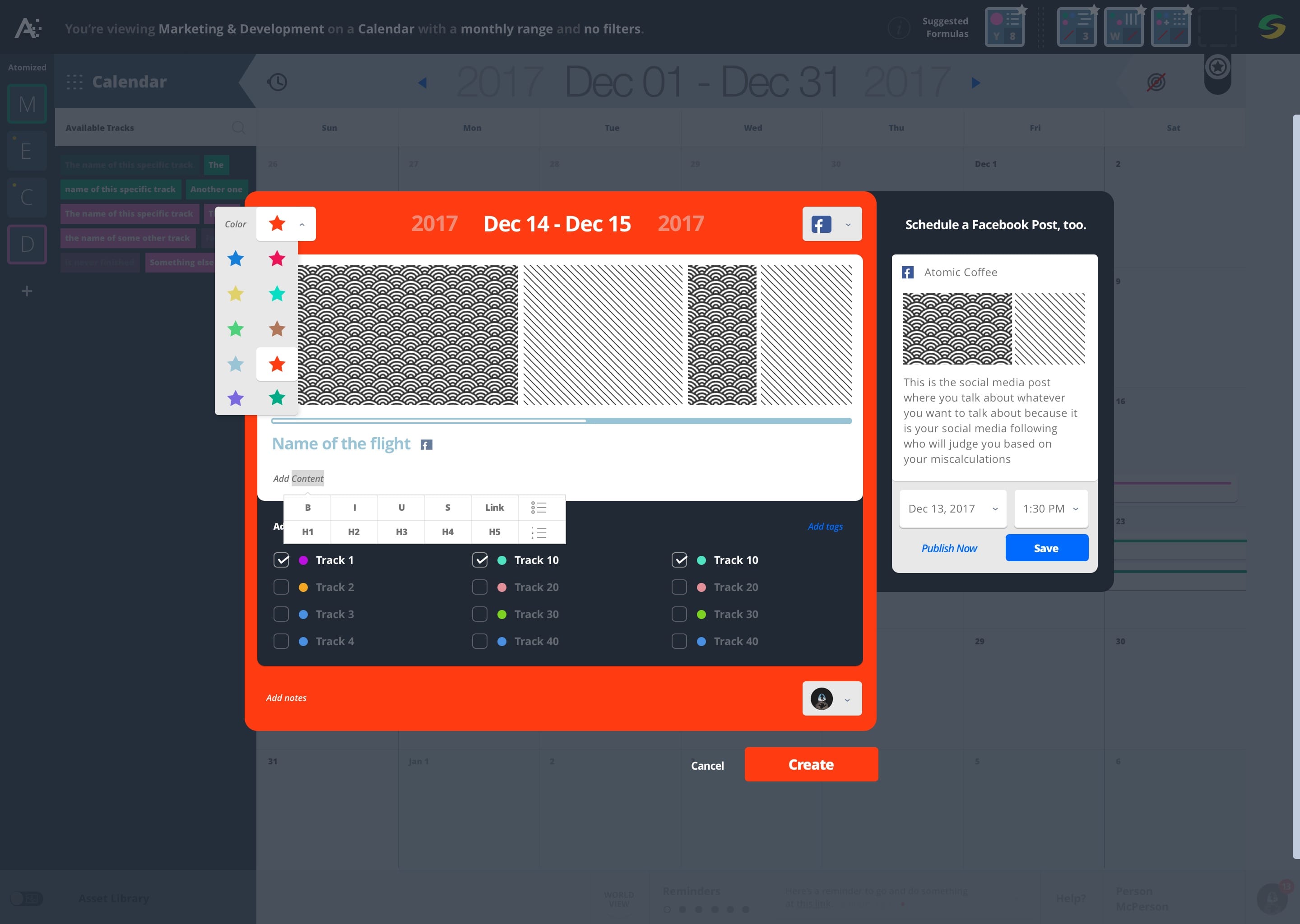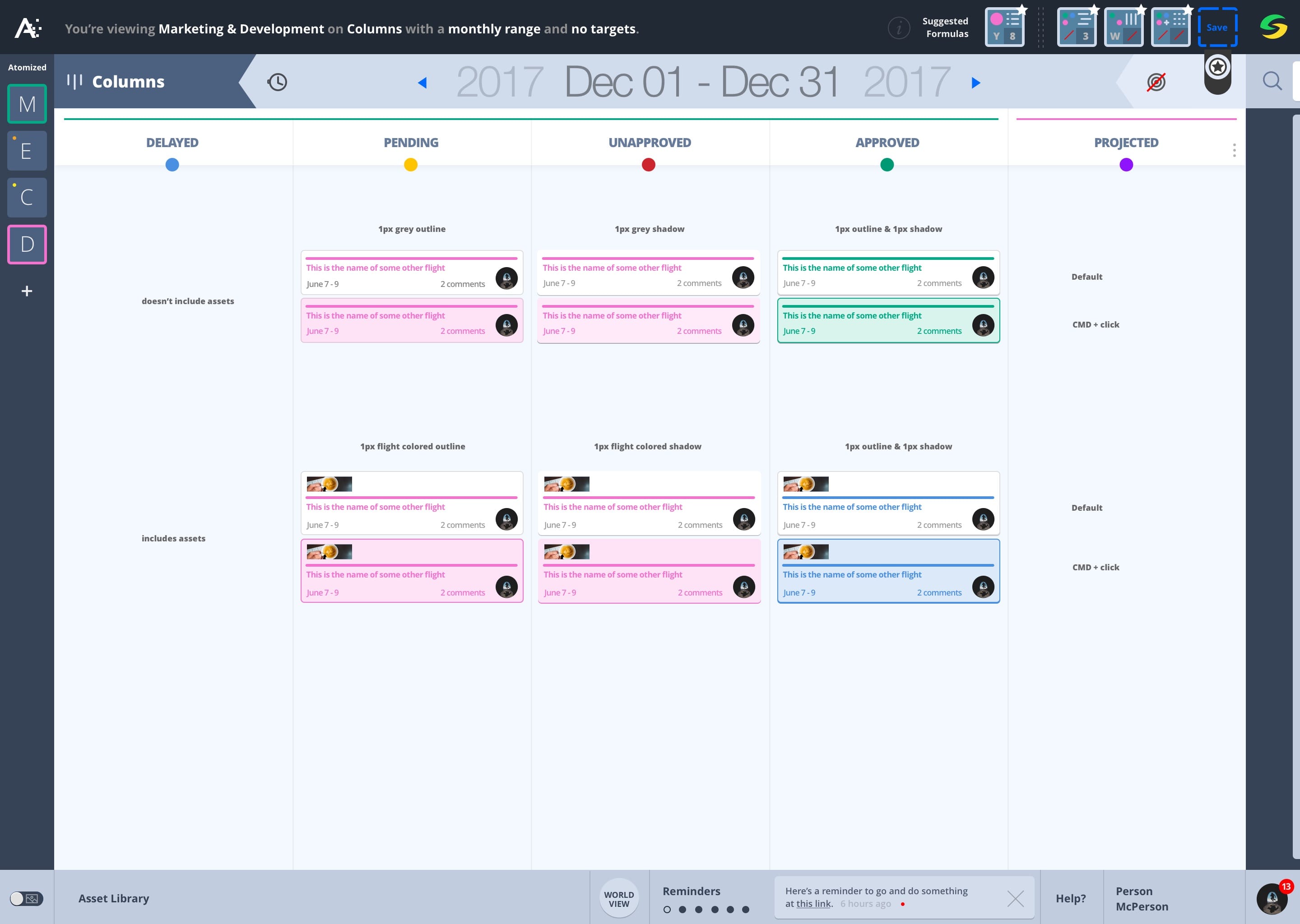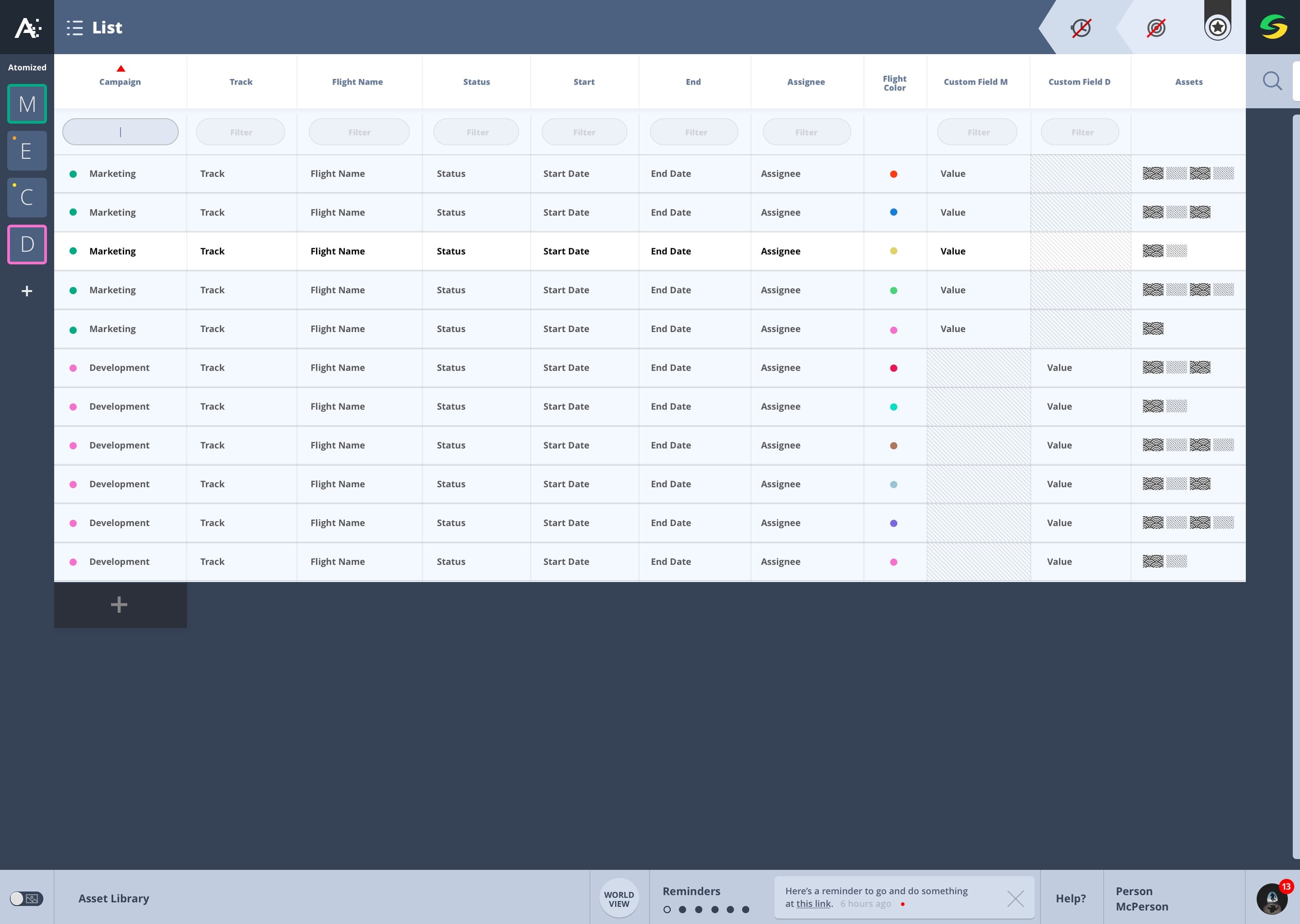 Prior to engaging in the full-bodied redesign above, I worked with the Atomized team on their pain points with a previous design to make the calendar experience more intuitive. Some of these observations found their way into the redesign later on.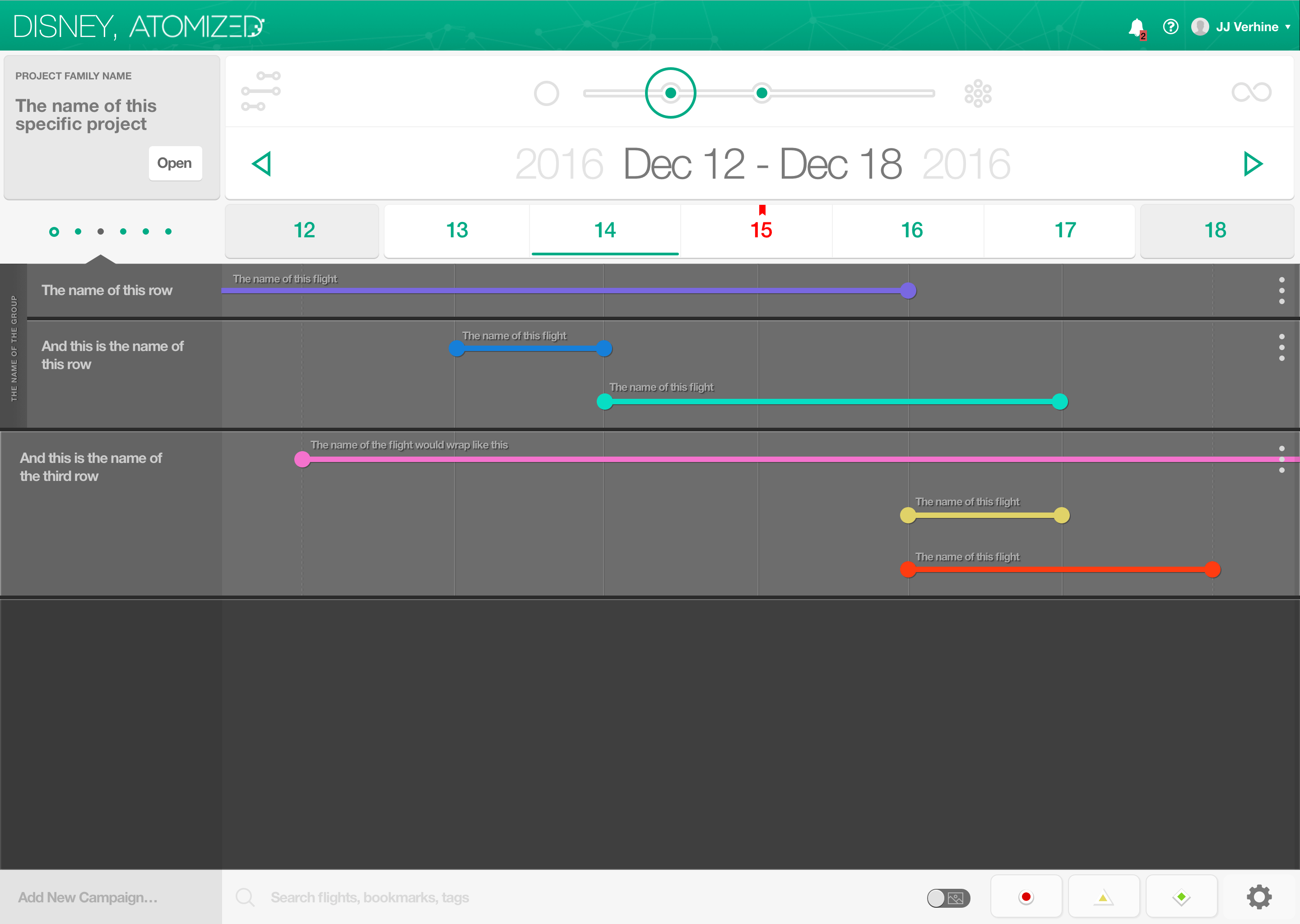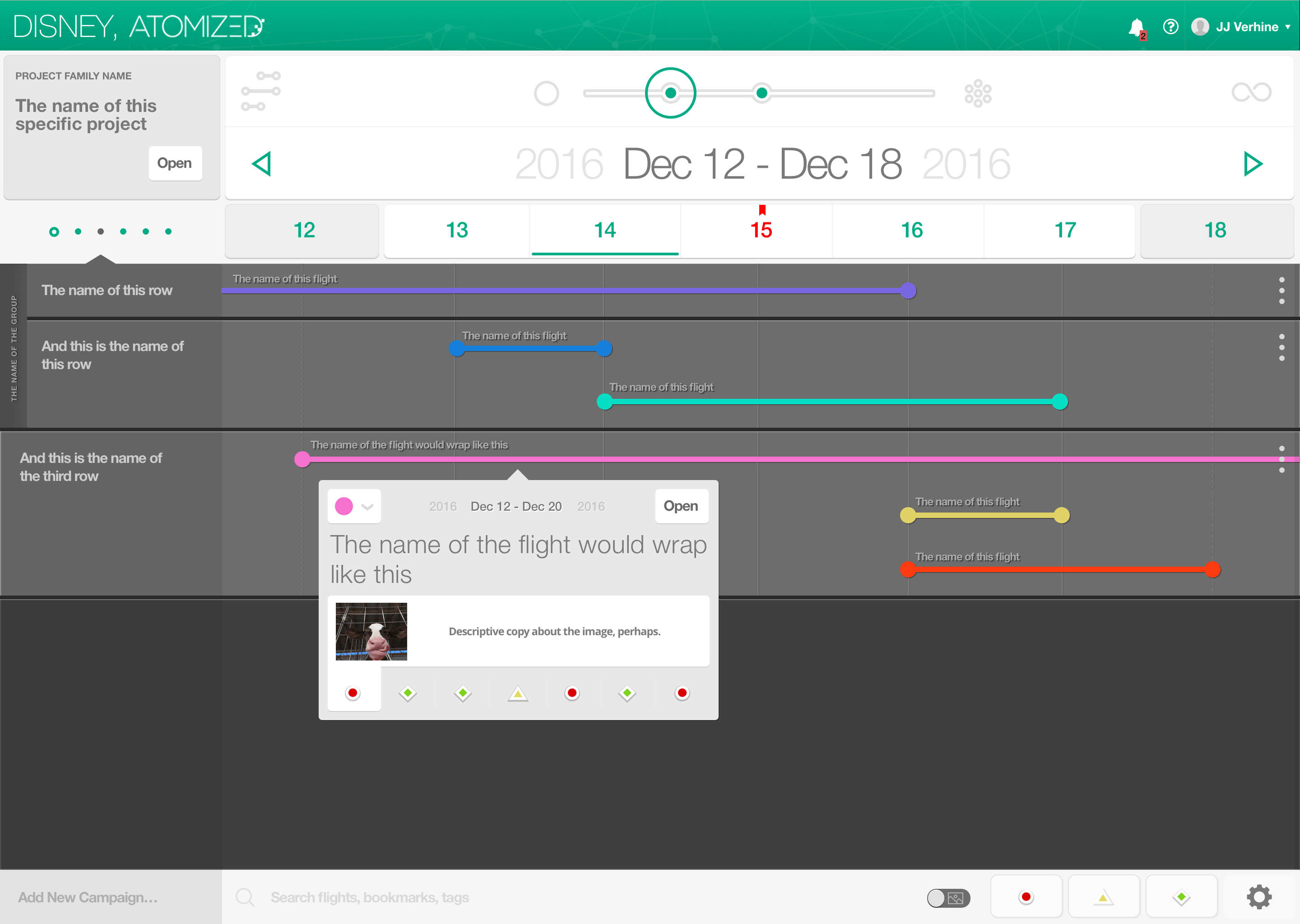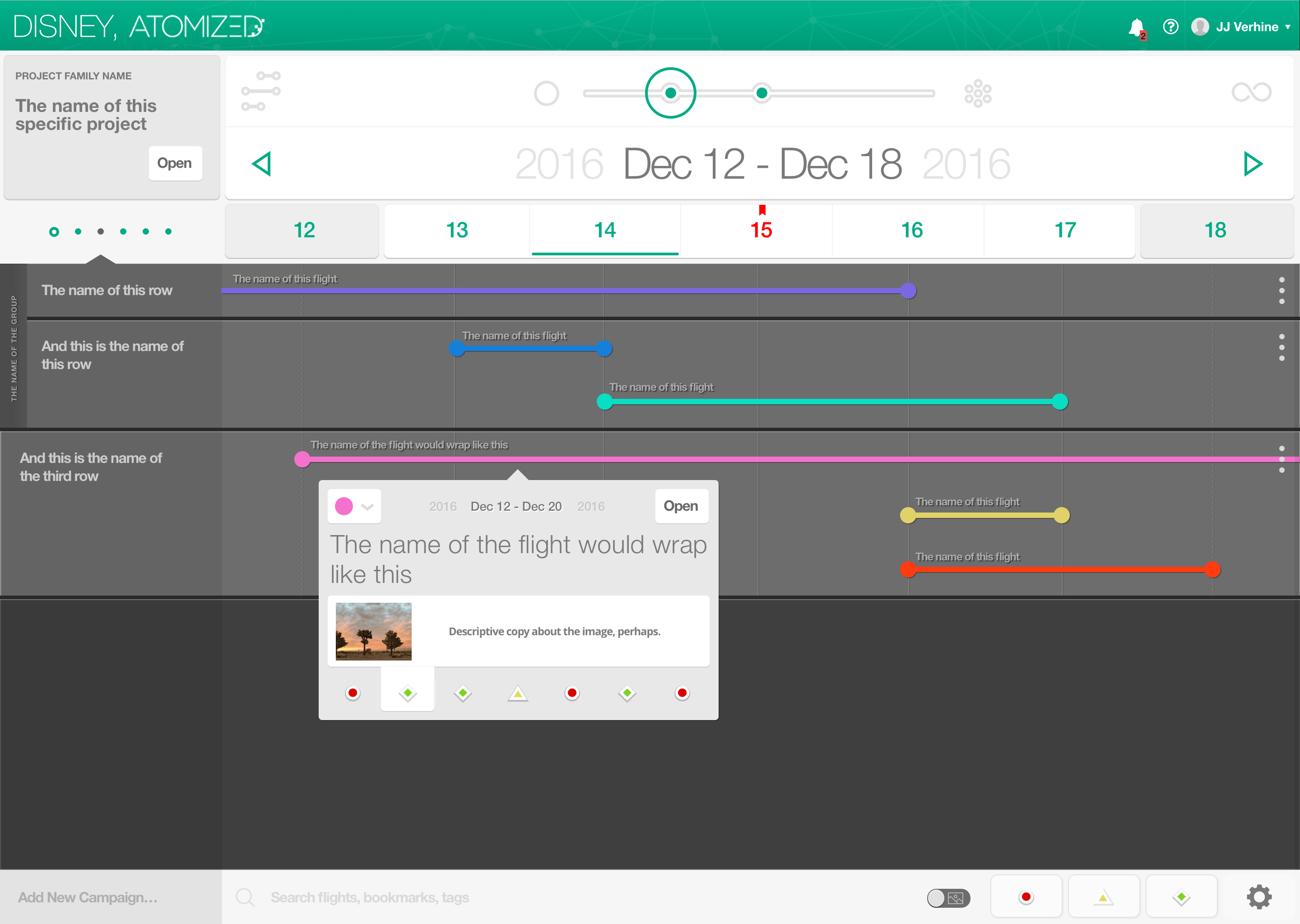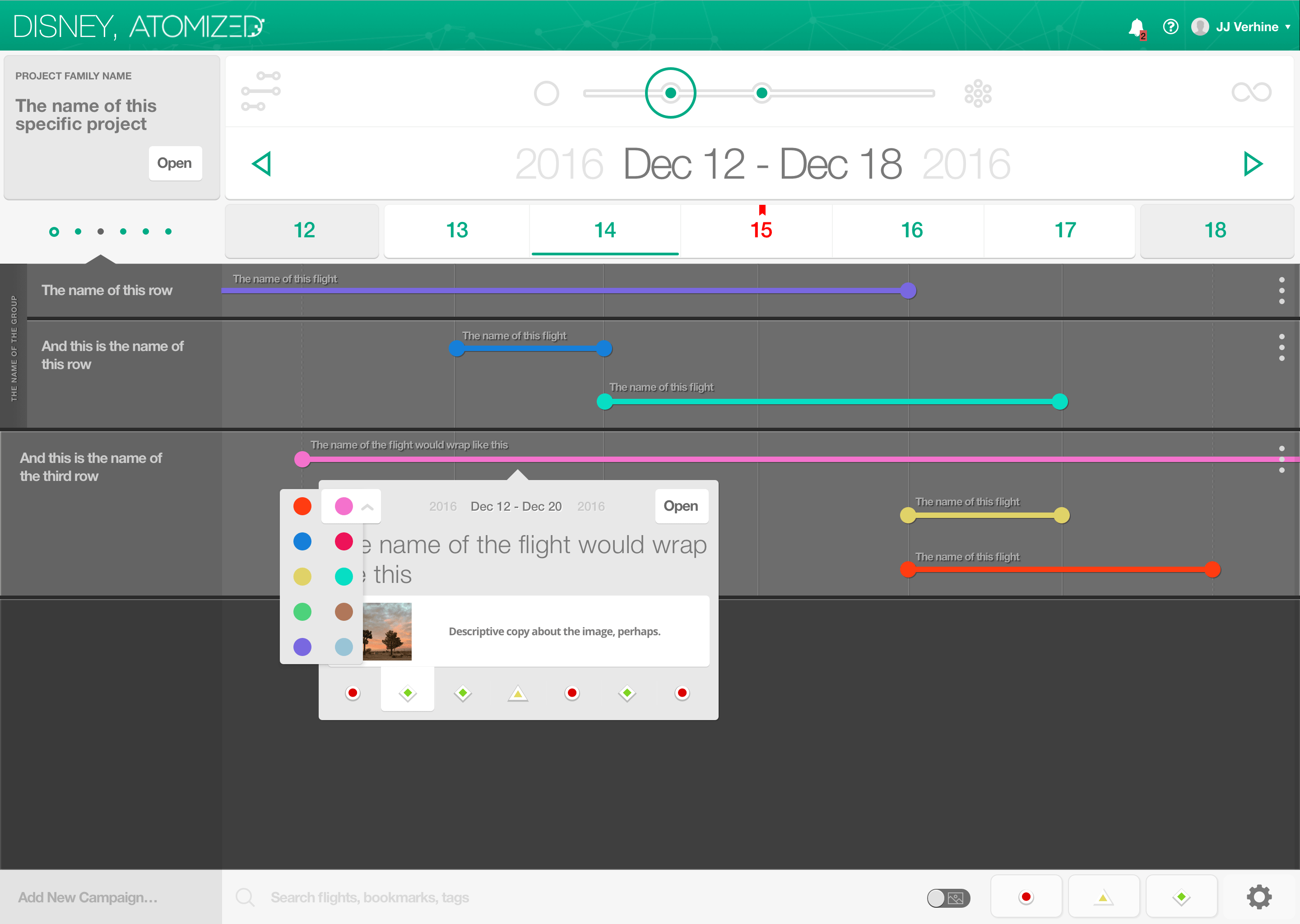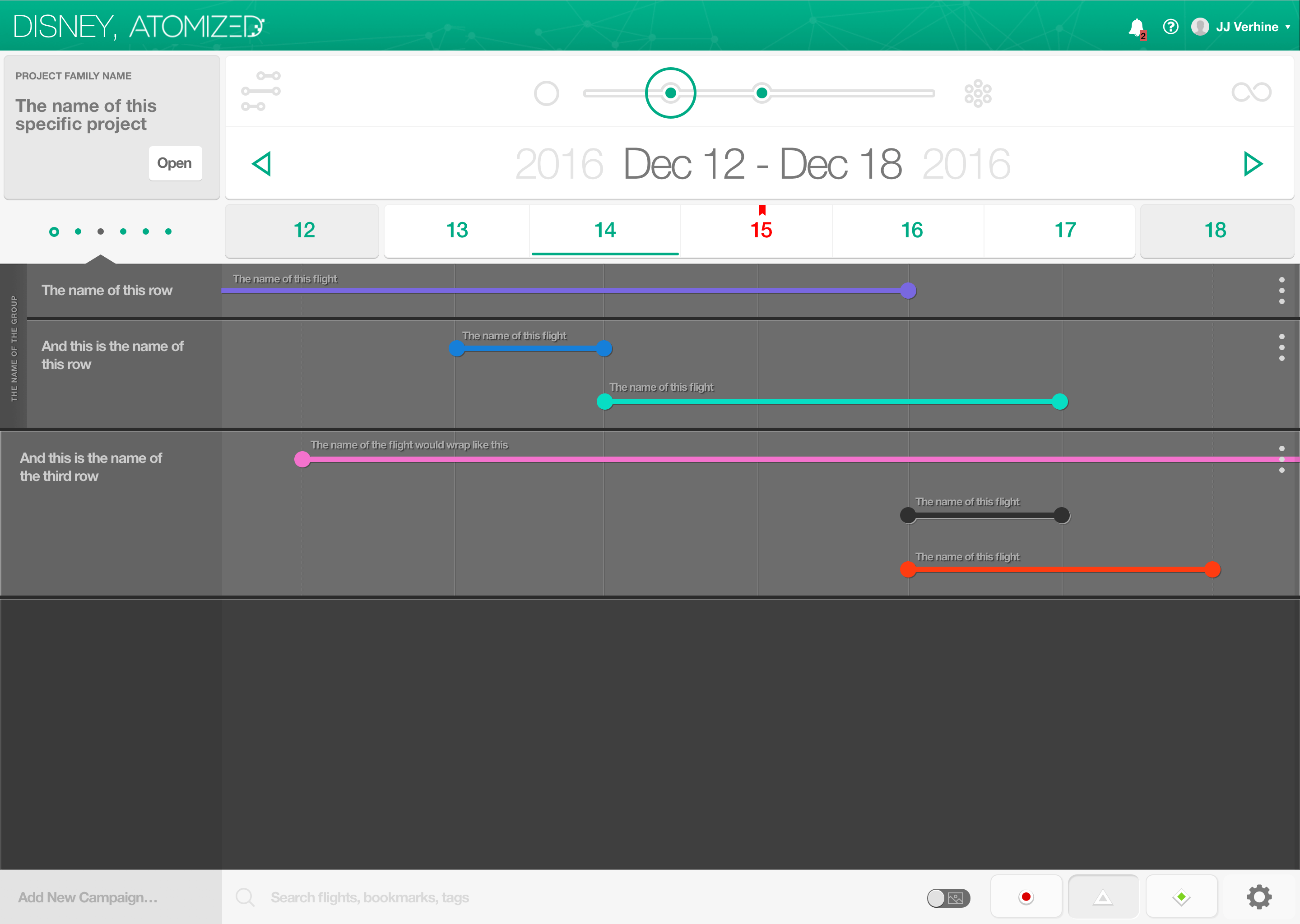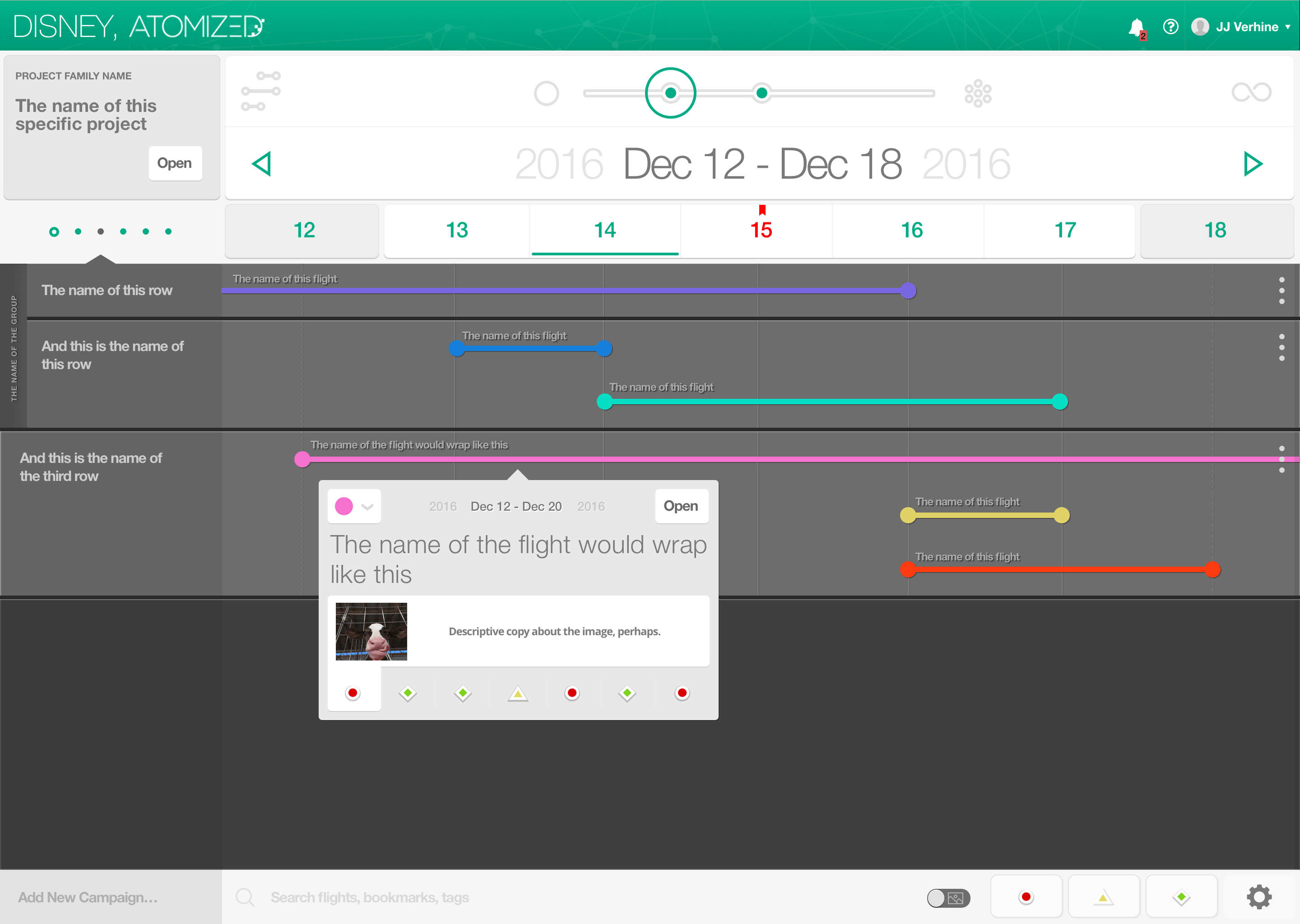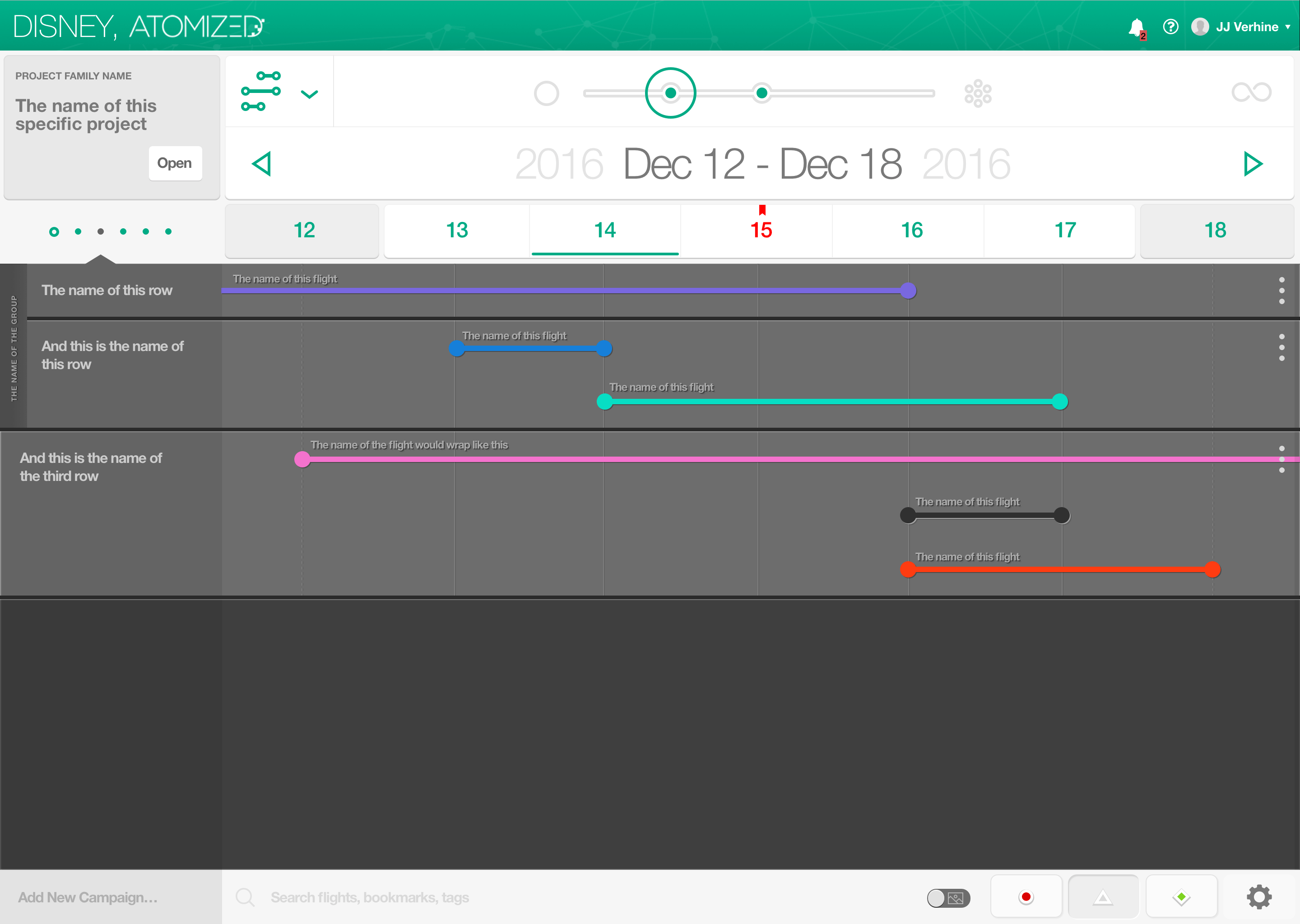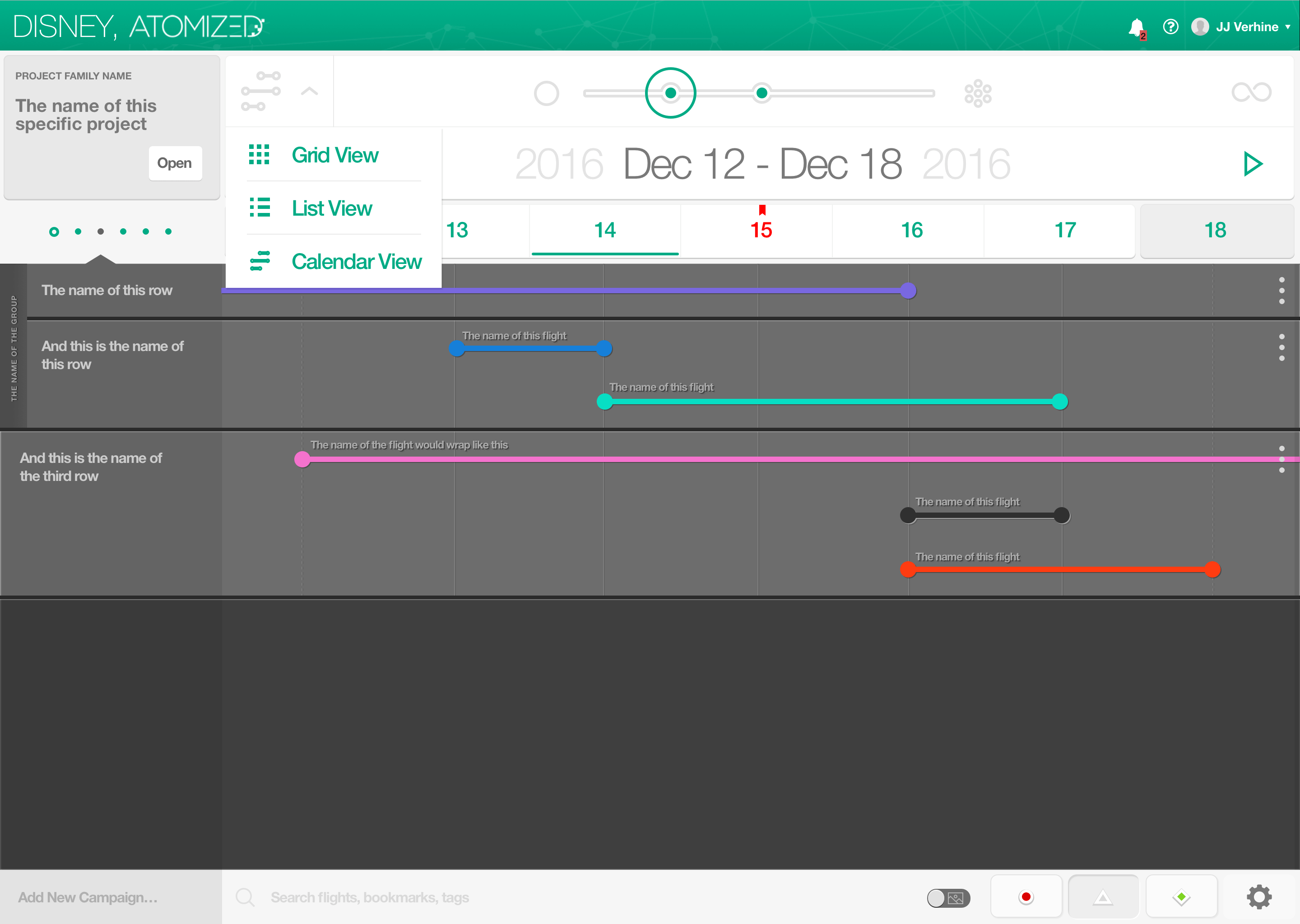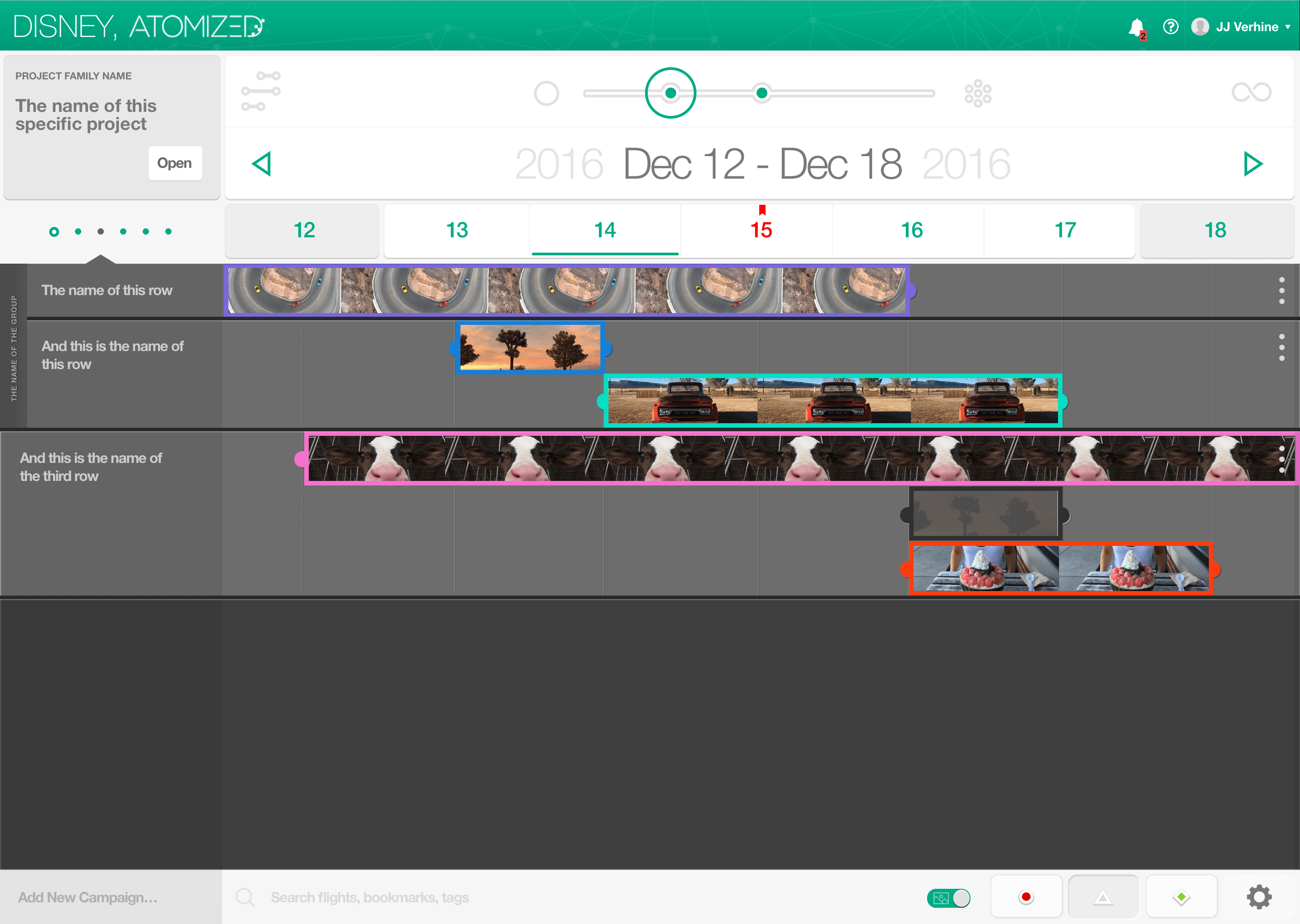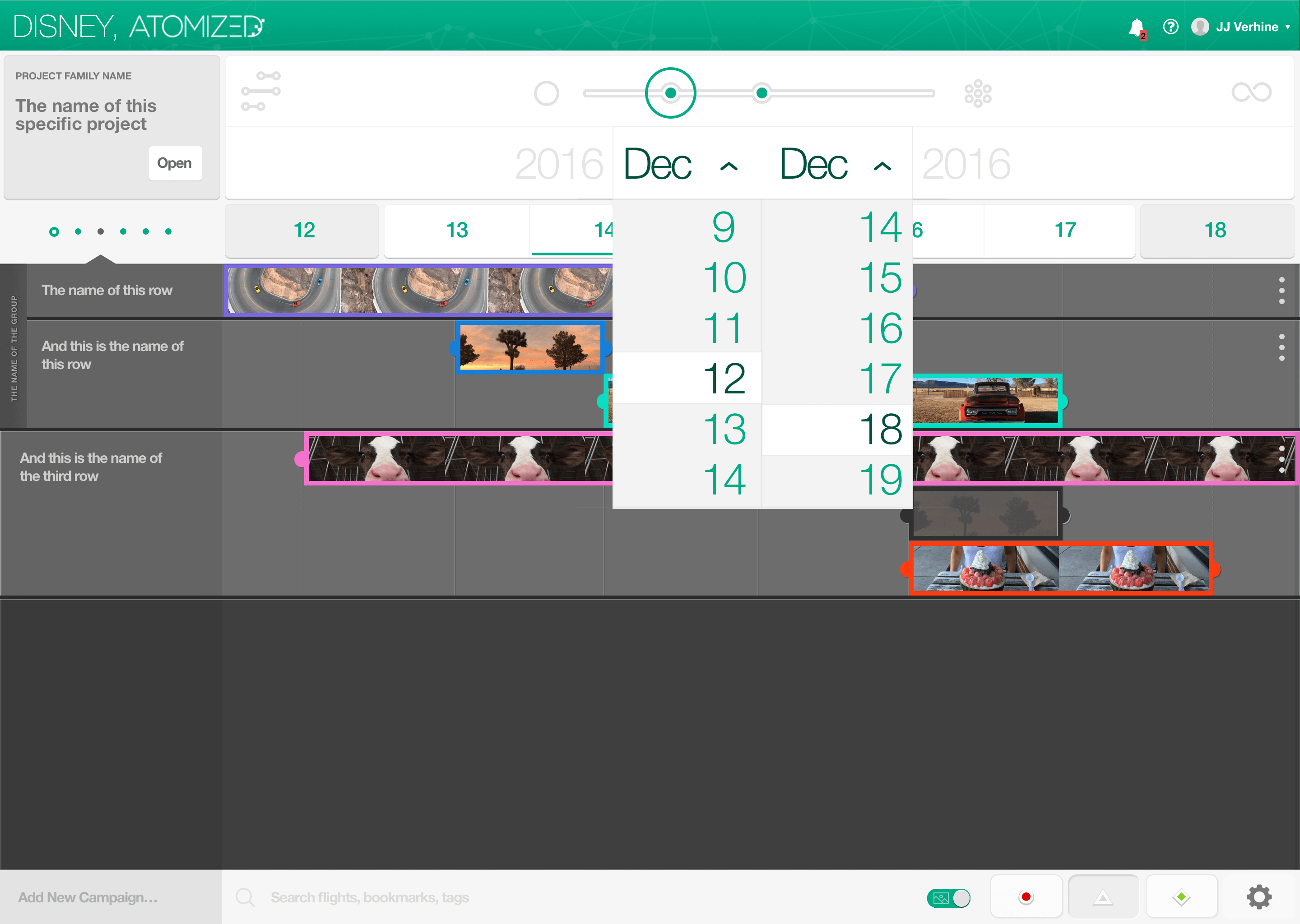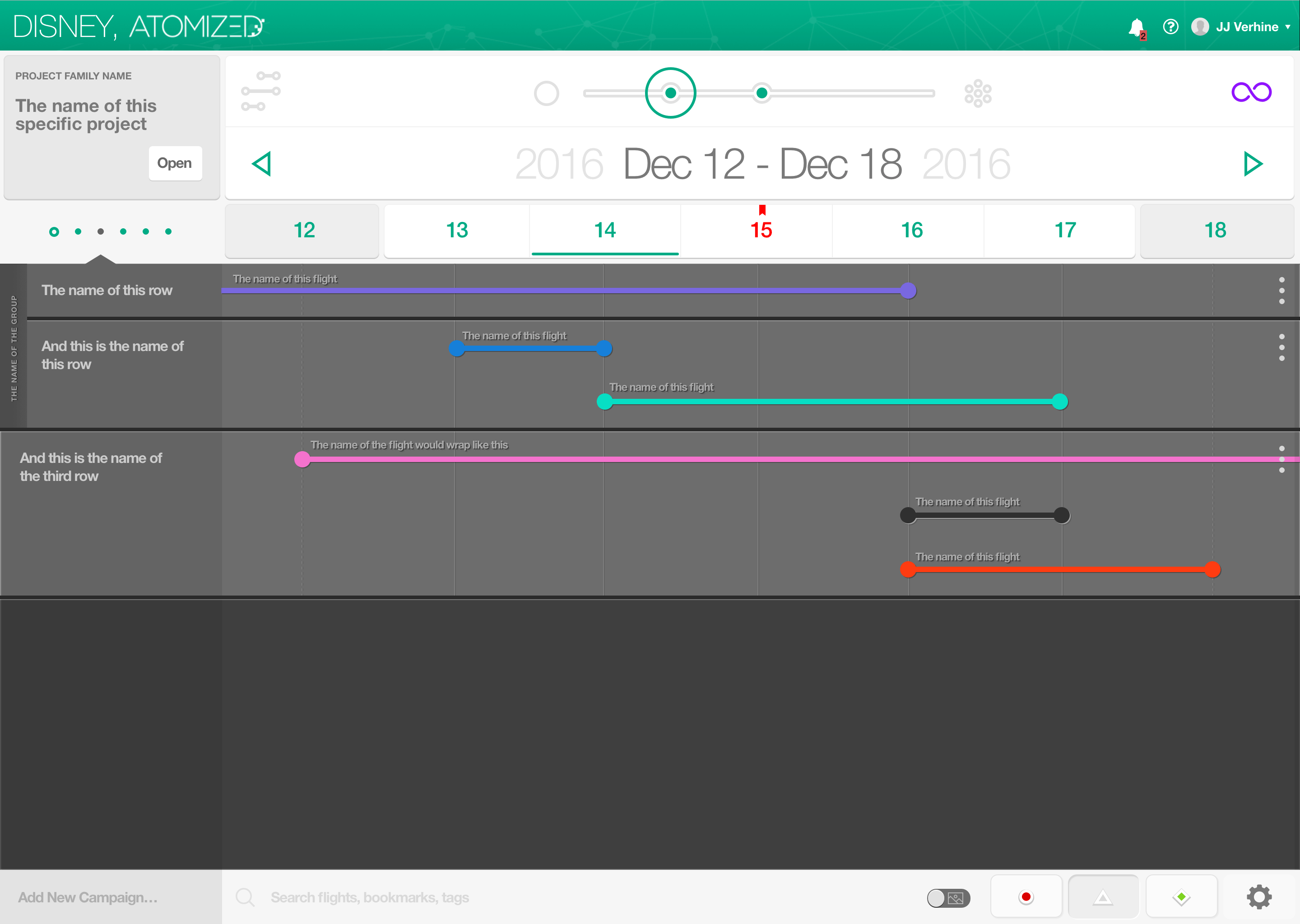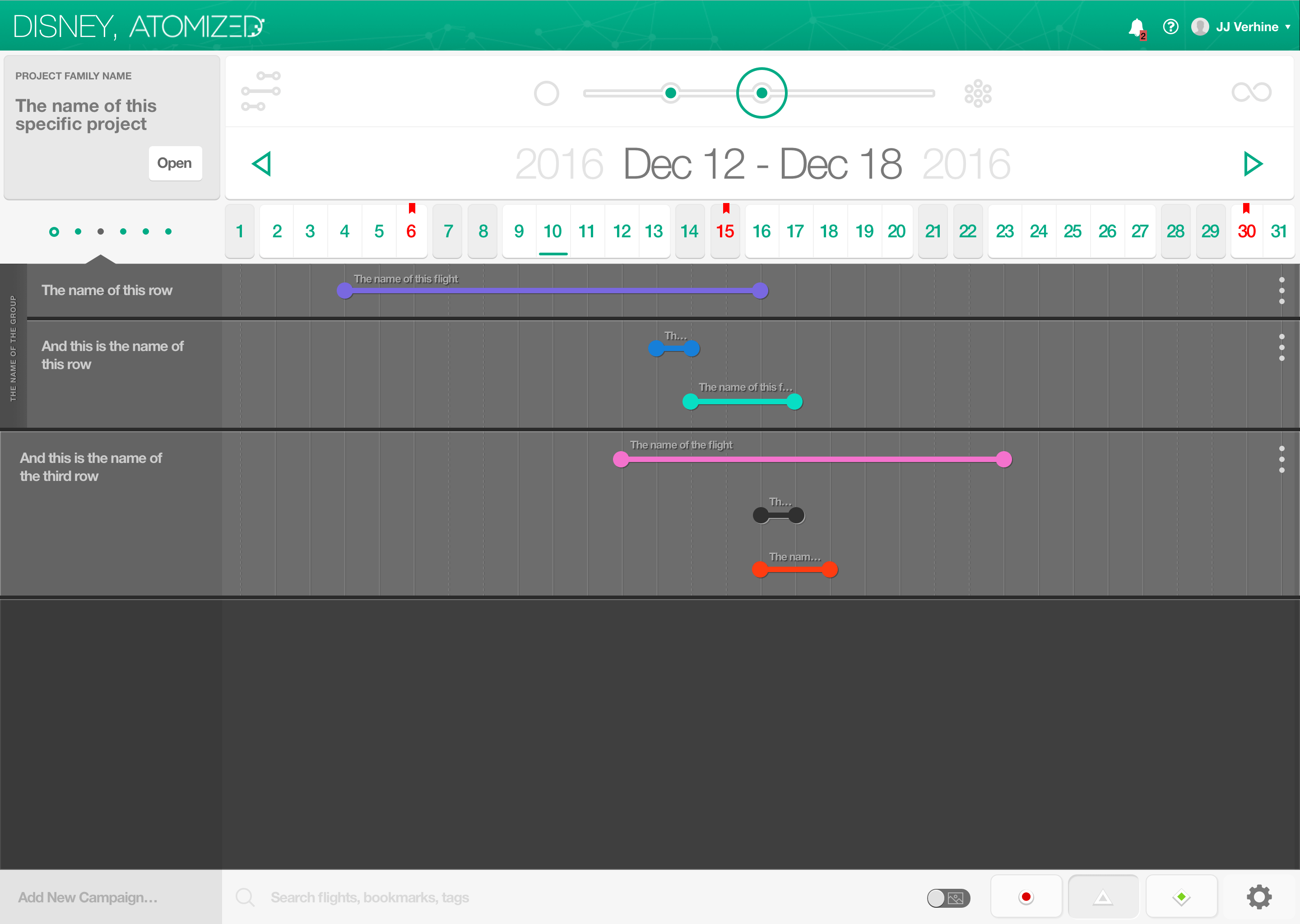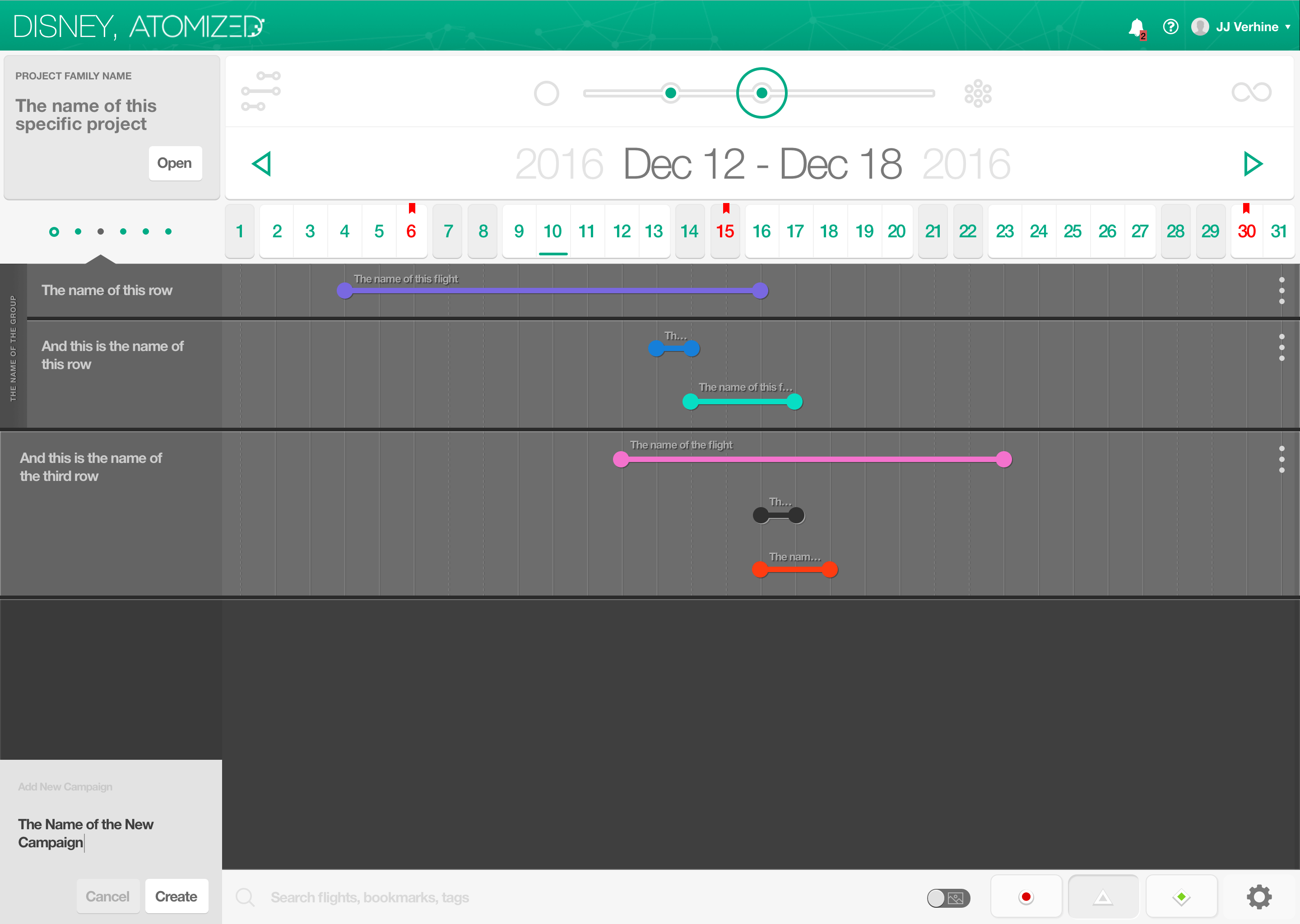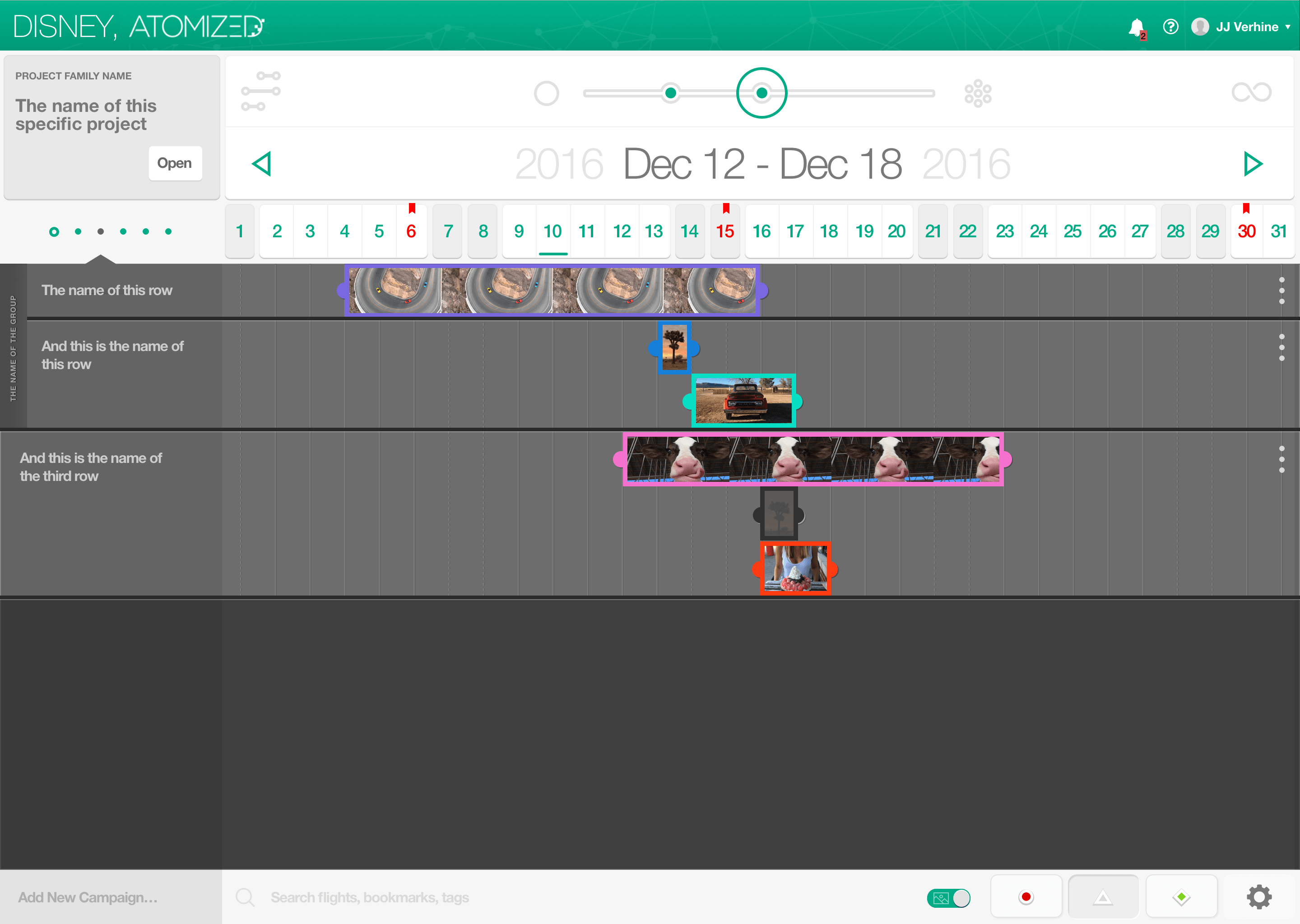 Busy calendars tend to overlap events and accumulate the appearance of clutter. These calendars adopted a format similar to that of video editing software, as a means of reducing that clutter by presenting information on-demand. The goal is to easily digest the timing of all of the projects at once, and in relation to one another, regardless of whether you're viewing a week or a year at a time.
Asset management can get tricky when you have one or more assets per flight, when each asset has independent toolbars and parameters. It can be hard to tell which information or set of controls is associated with each asset.

Since each project can last an unclear amount of time, digesting the timing of each asset should be helpful while demanding minimal cognitive load.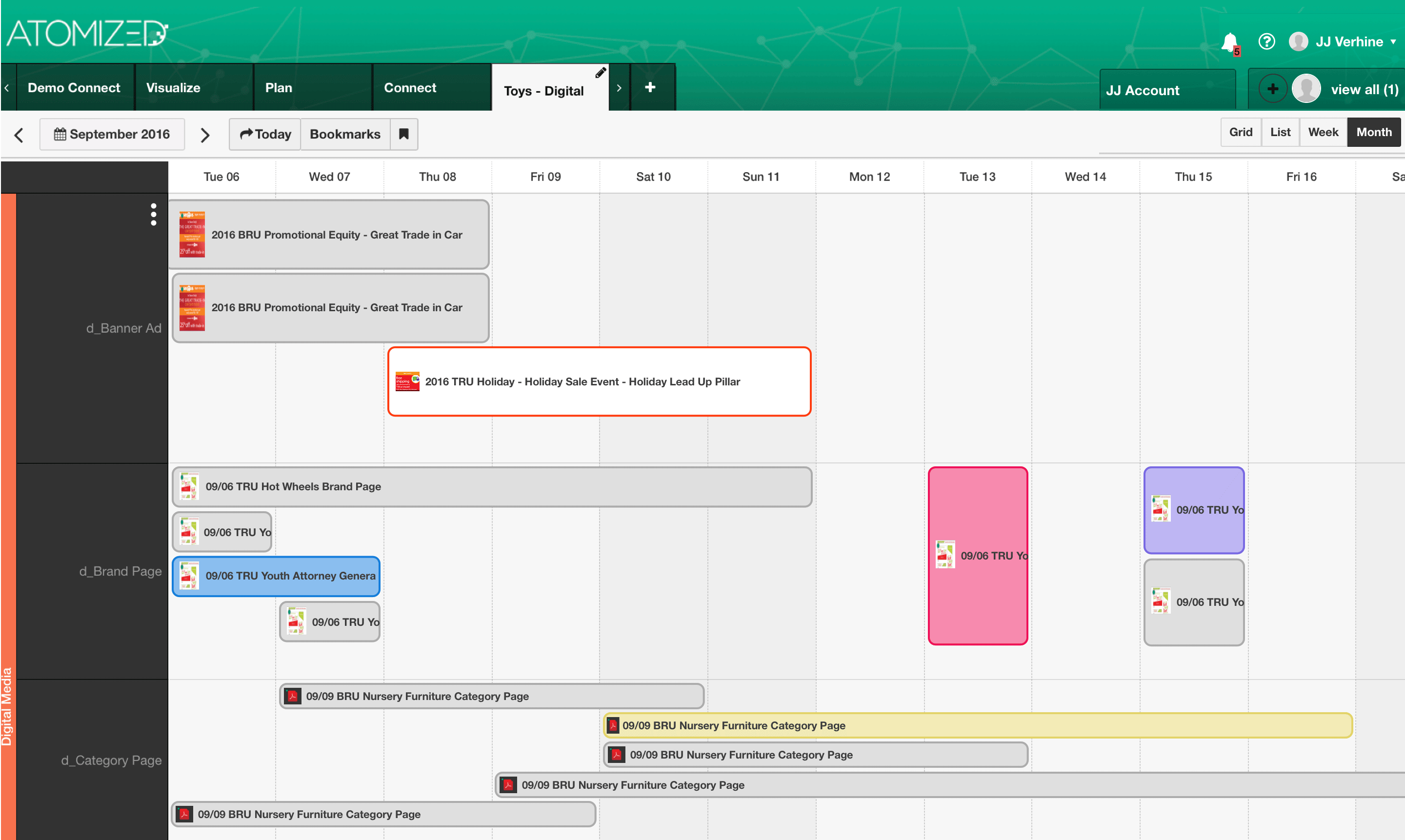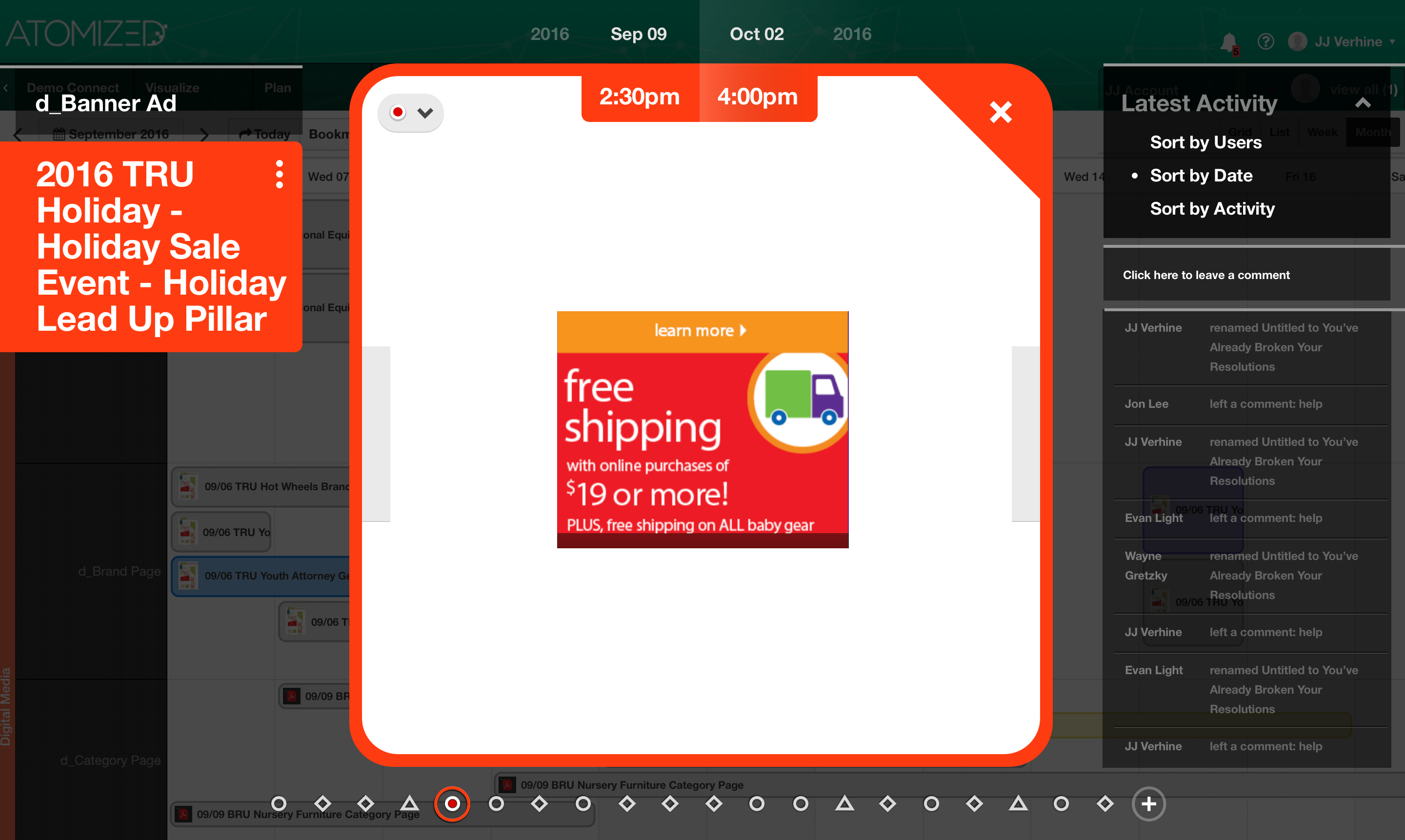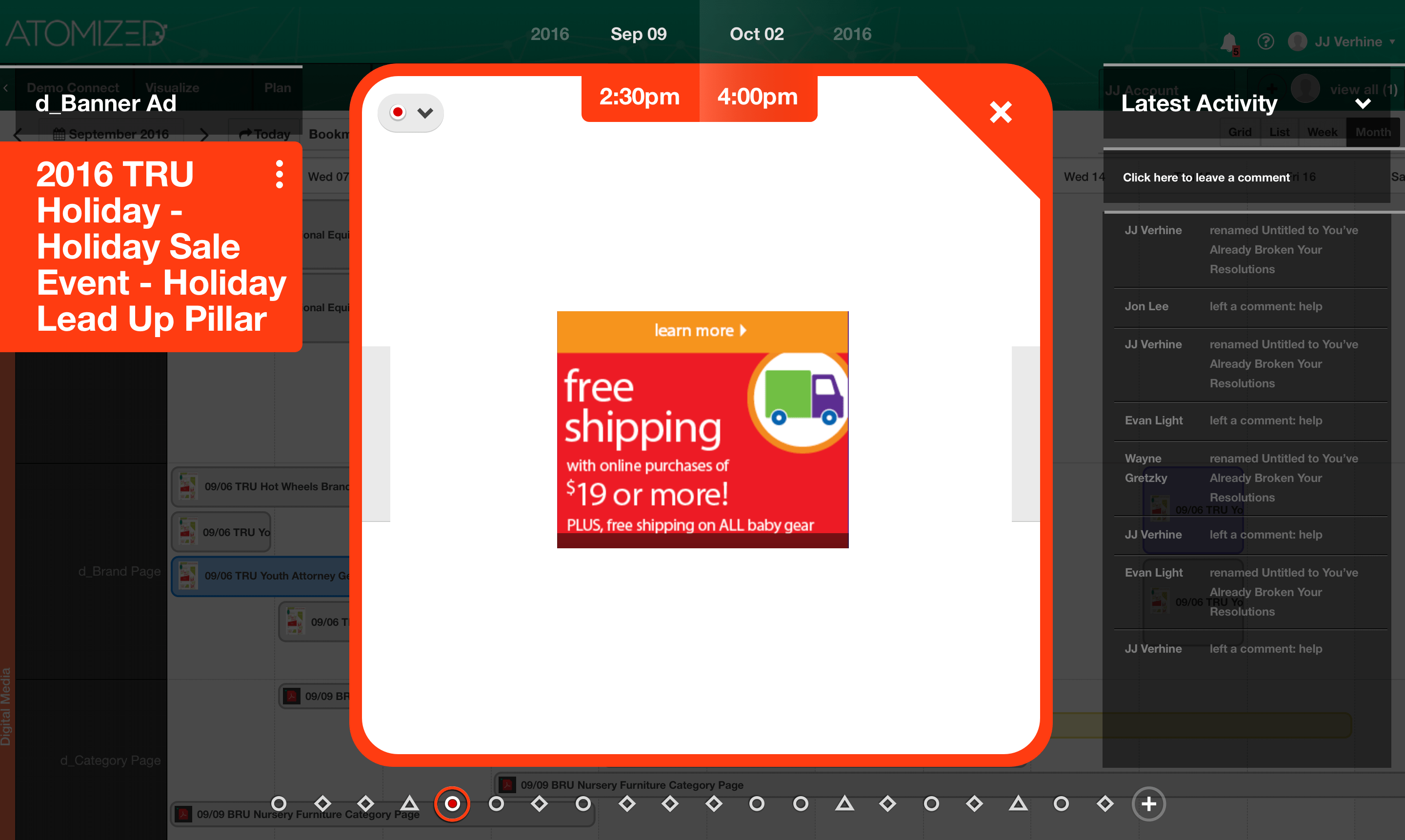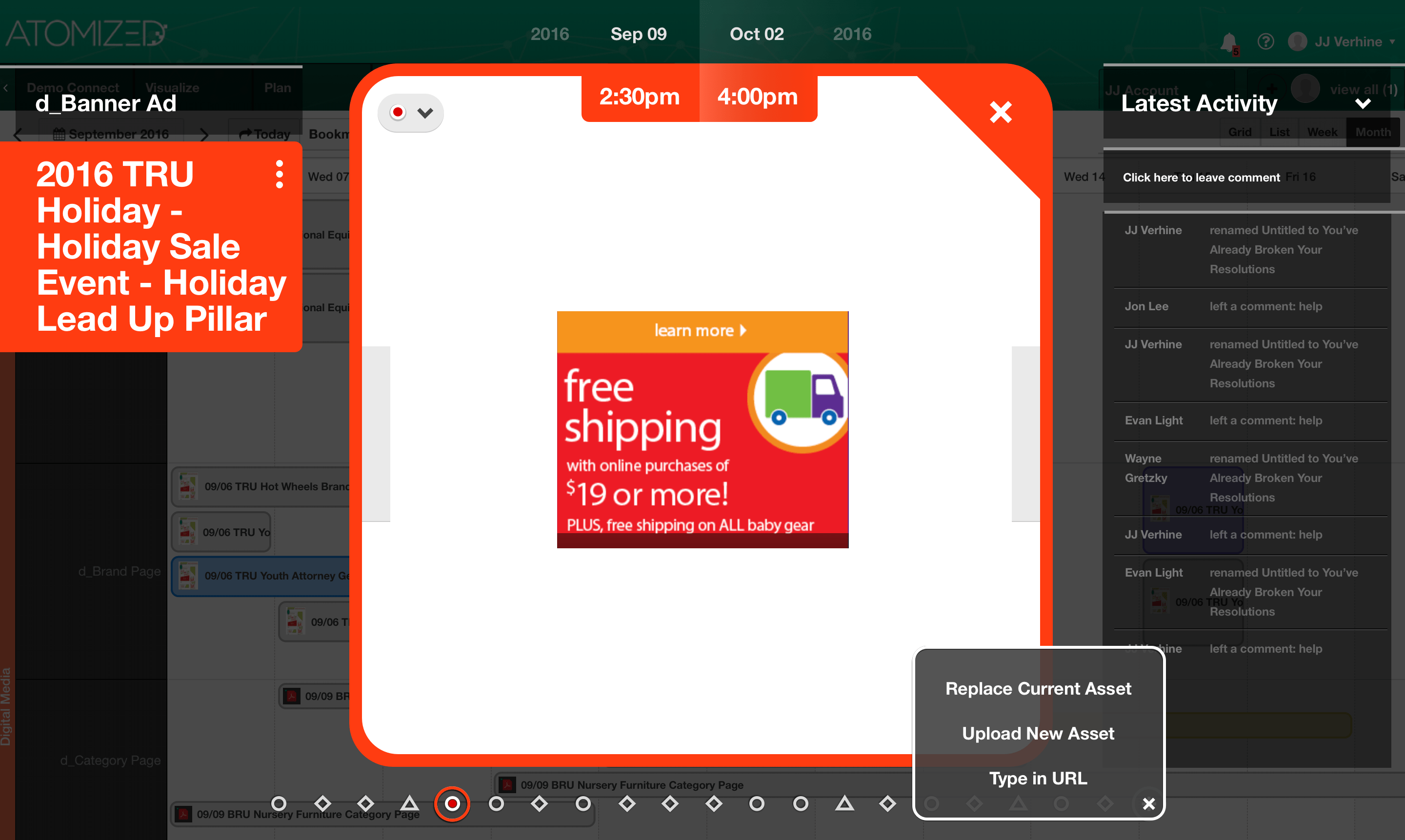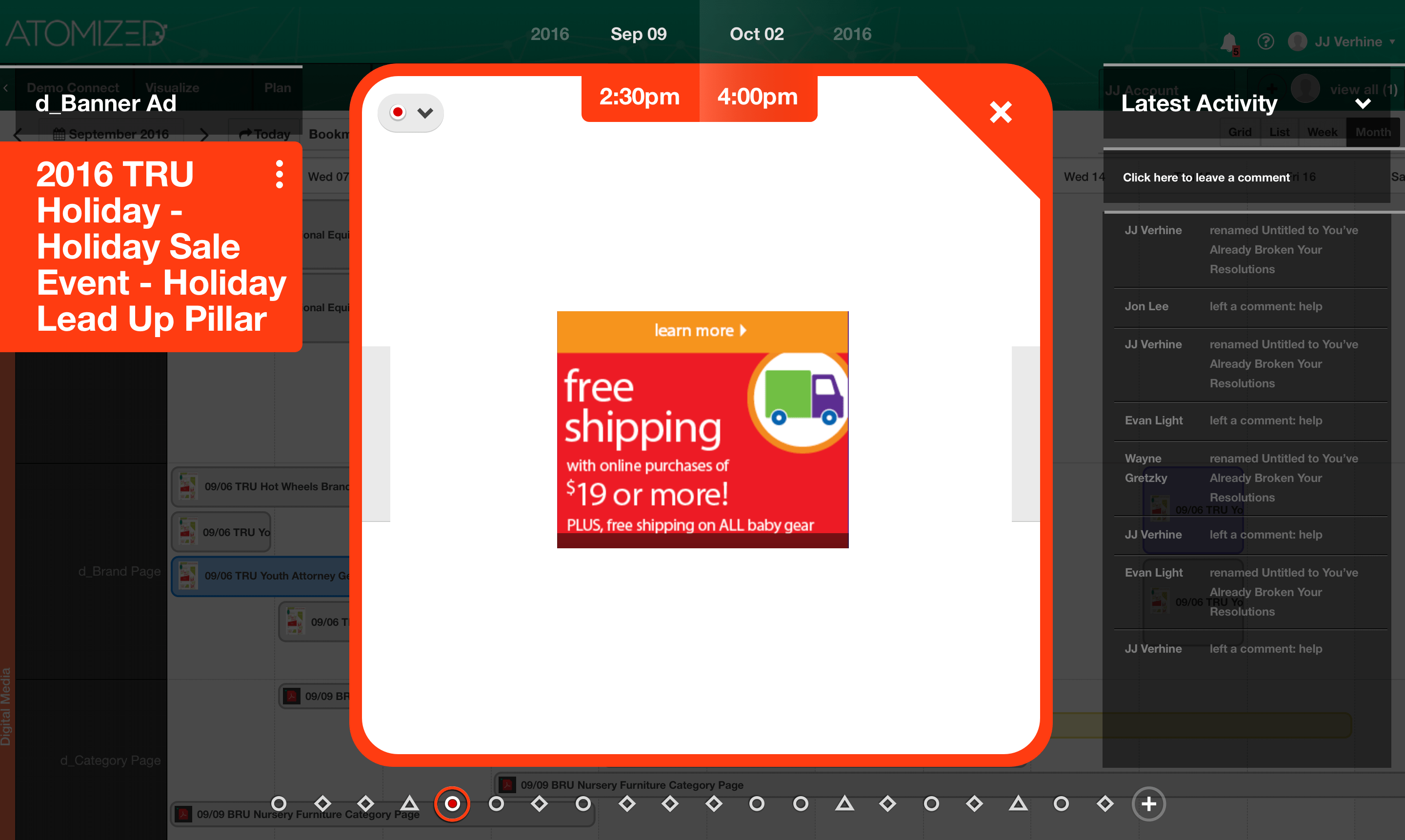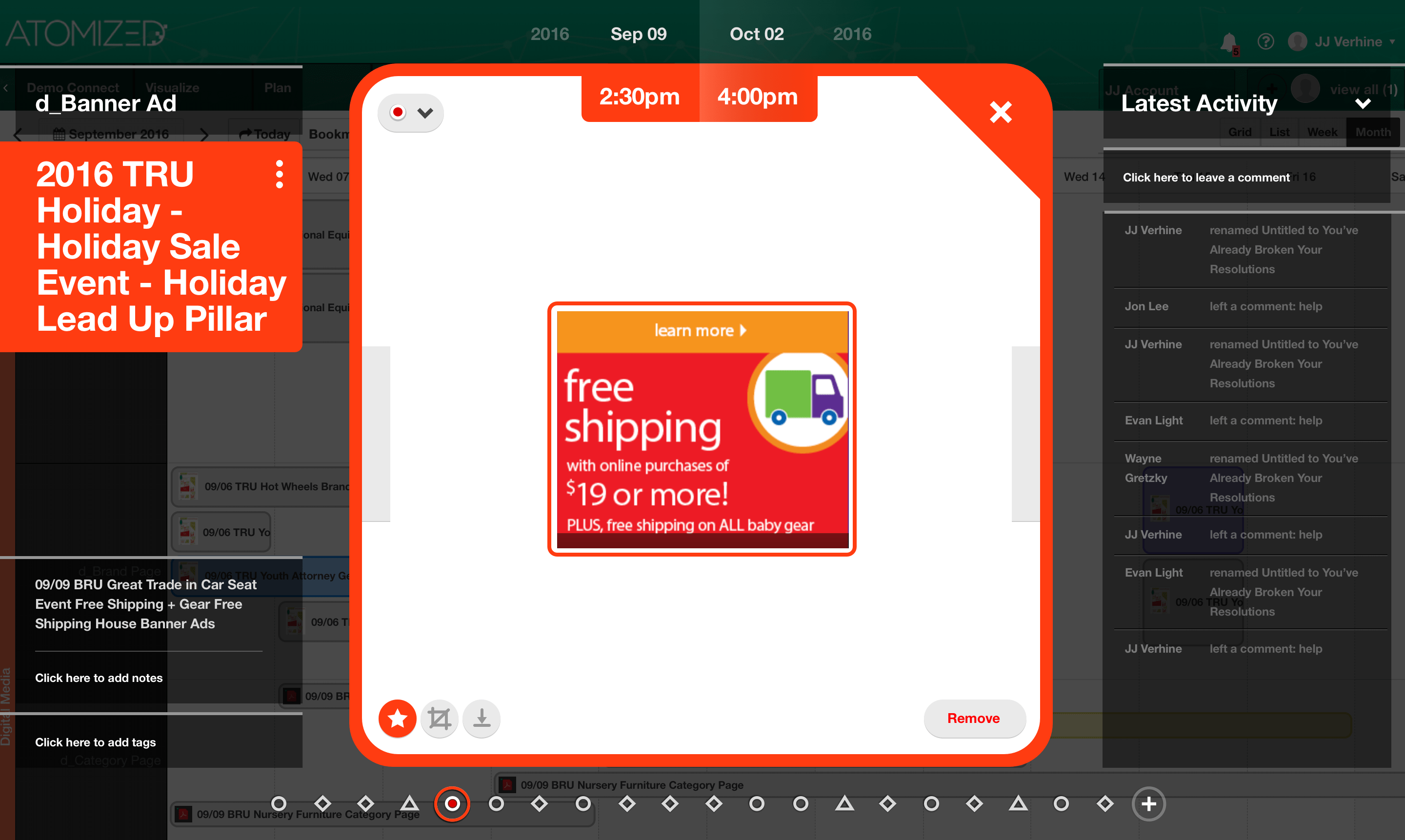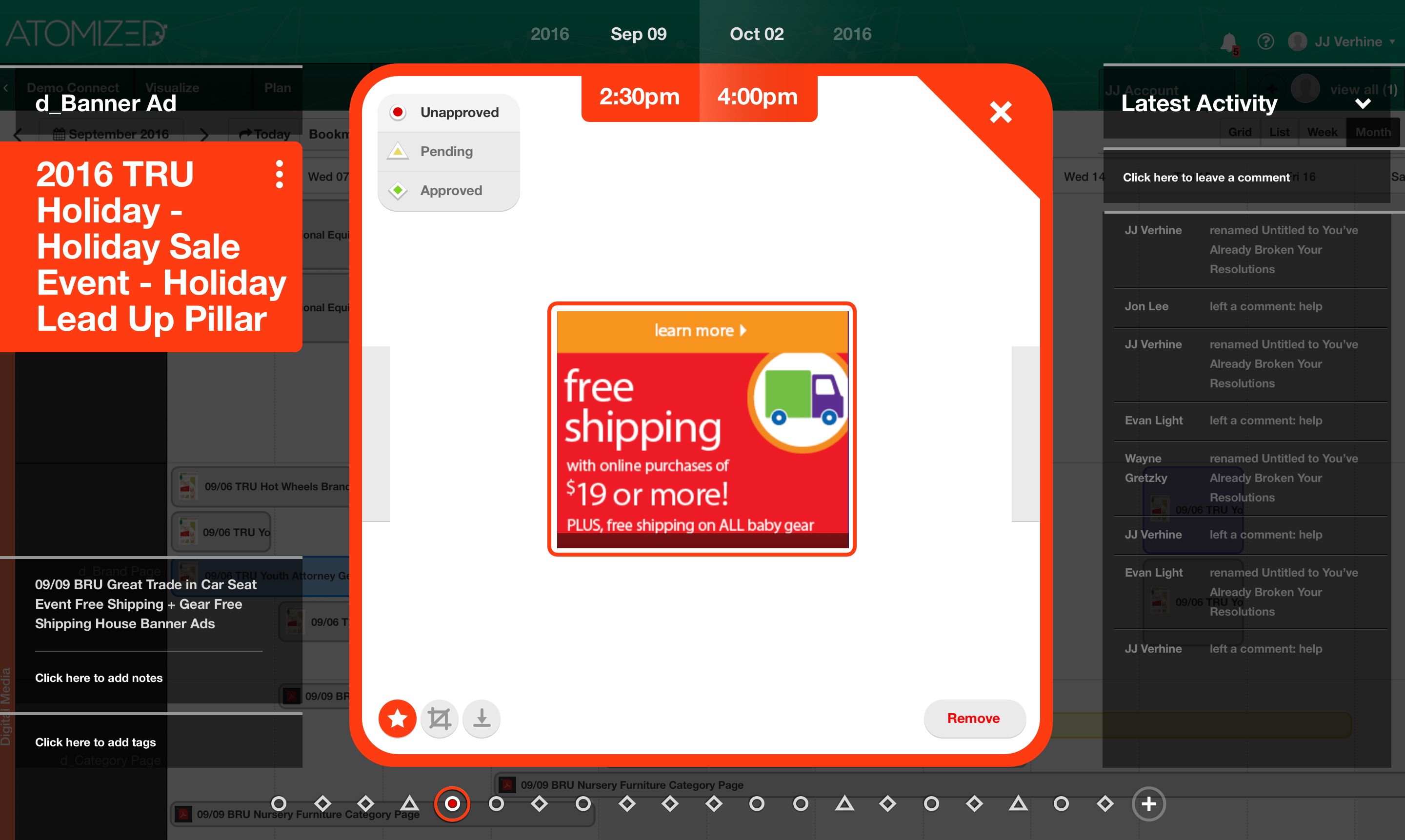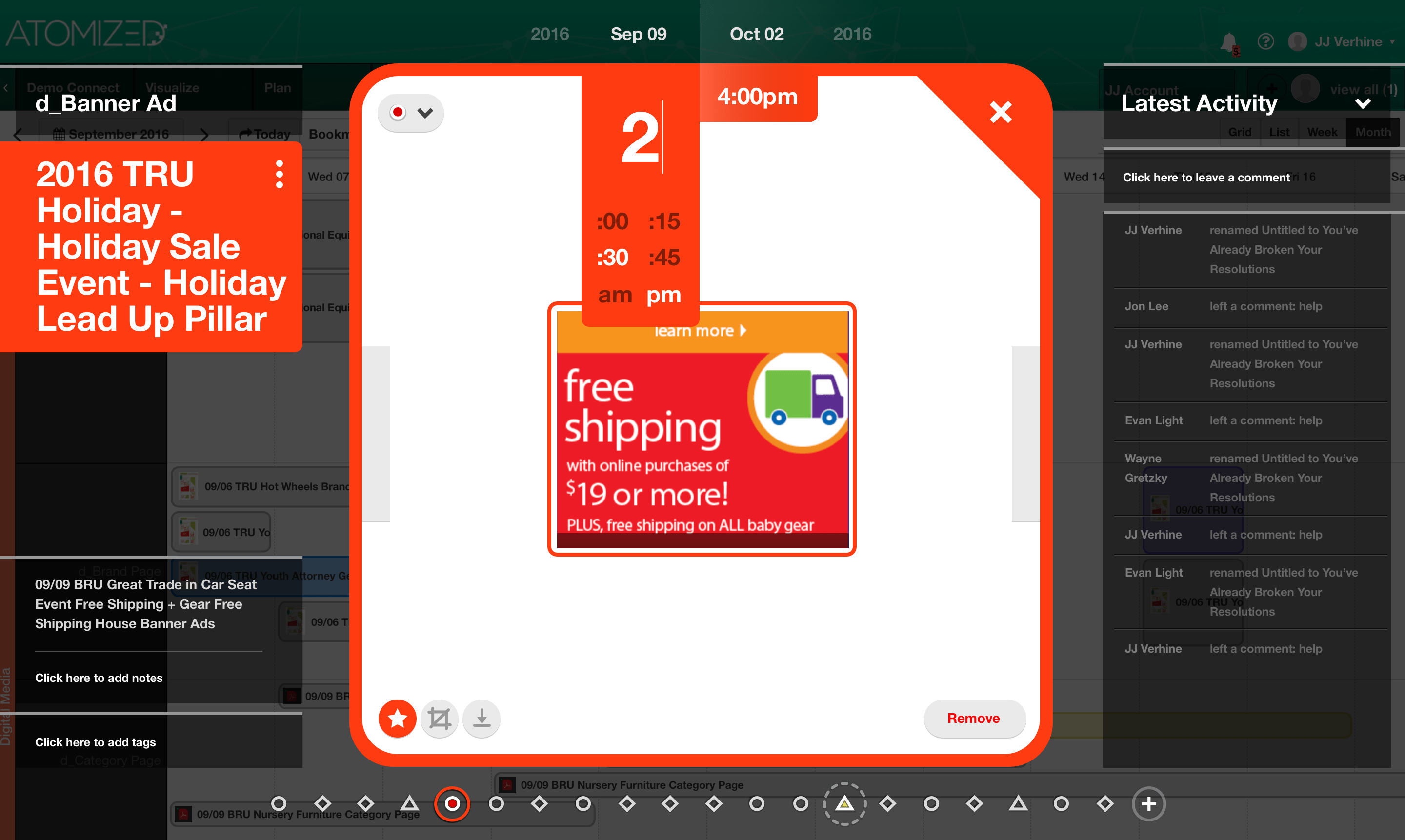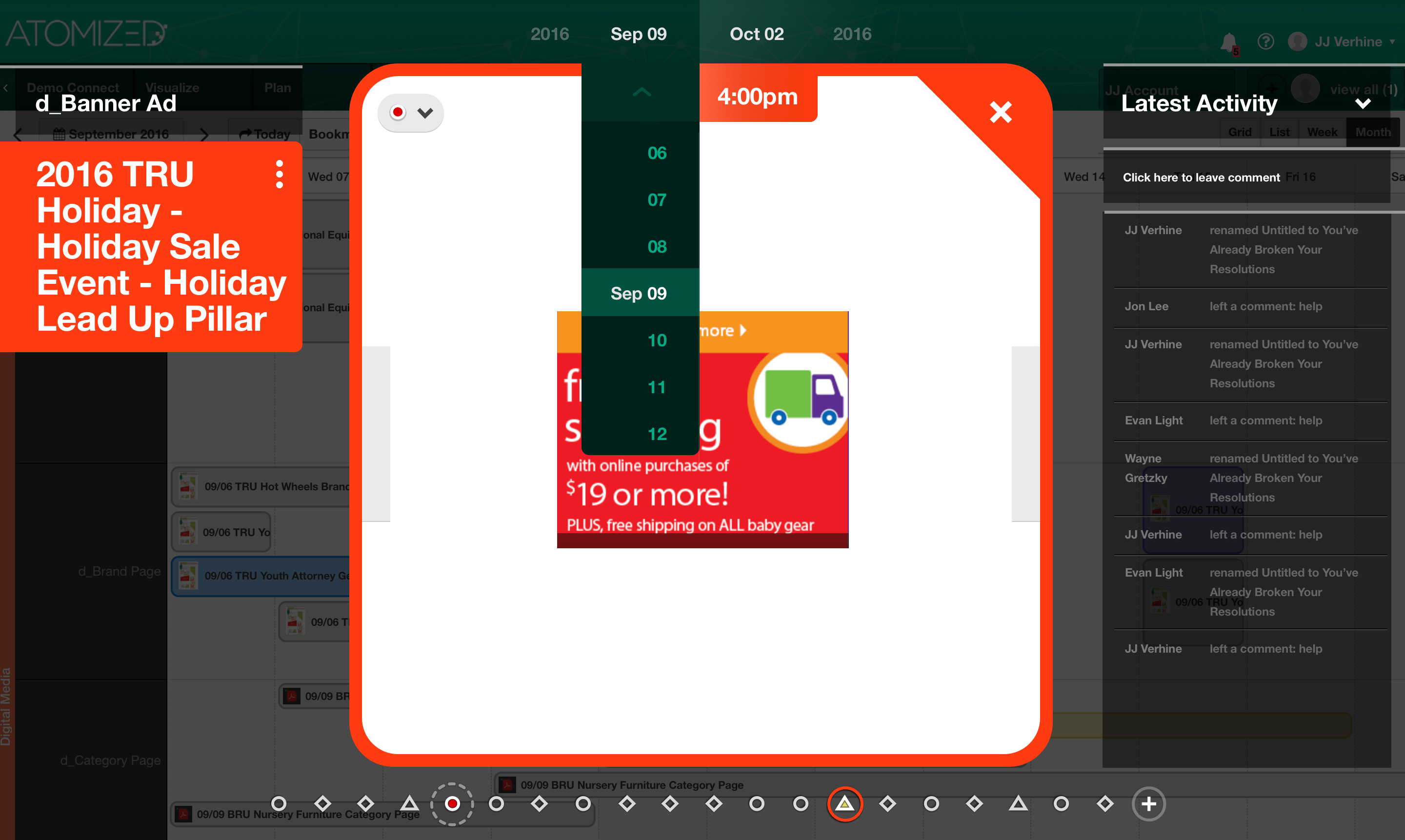 This design provides context to the user by showing the calendar underneath the popup, and would allow the user to navigate flights with as many as 20 or 30 assets comfortably.