Helpful to Know
The Challenge
"Speedy" is a difficult idea to convey through stock photography, especially without using metaphors.

The idea
The hero area on the homepage would use slideshow functionality to cycle colorful vehicles from right to left.
This effect visually demonstrates to each customer that they would be in-and-out, in a way that a photo might struggle to convey.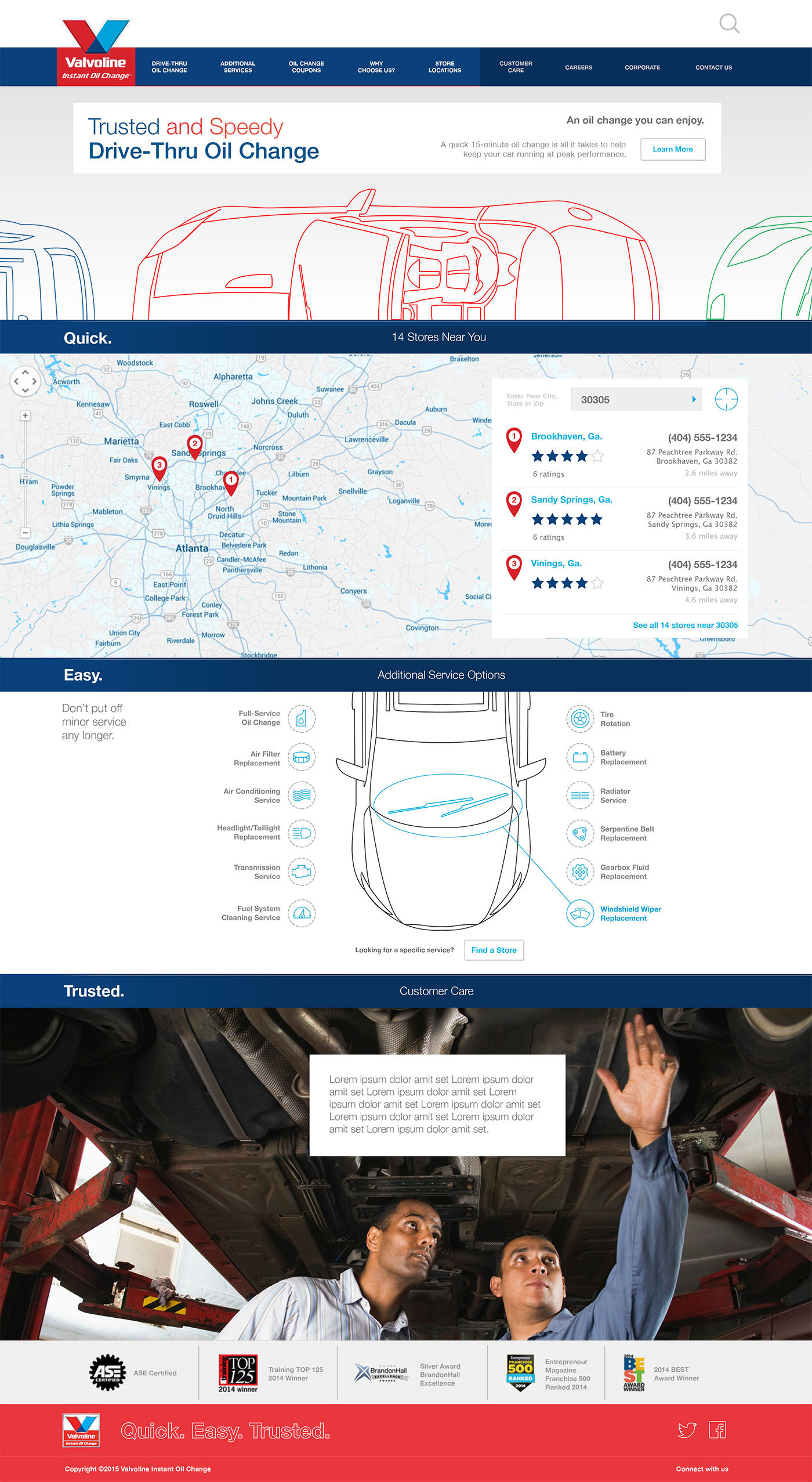 Blue persistent (sticky) headers were used to ensure that one of the slogan's three words was positioned
underneath the logo at all times. Quick. Easy. Trusted.
Tapping the blue carat would allow the user to access the larger, site-wide navigation at any time. (You can see this transition in the video at the bottom of the page.)
The homepage would focus on general content, whereas the homepage of your local garage would show tailored content specific to that location. The persistent headers would drive home the slogan on mobile, too.