As a platform for sharing stories, this website could create an experience that would excite teens at the prospect of seeing their work published, since neither writing nor sharing writing comes naturally for them at that age.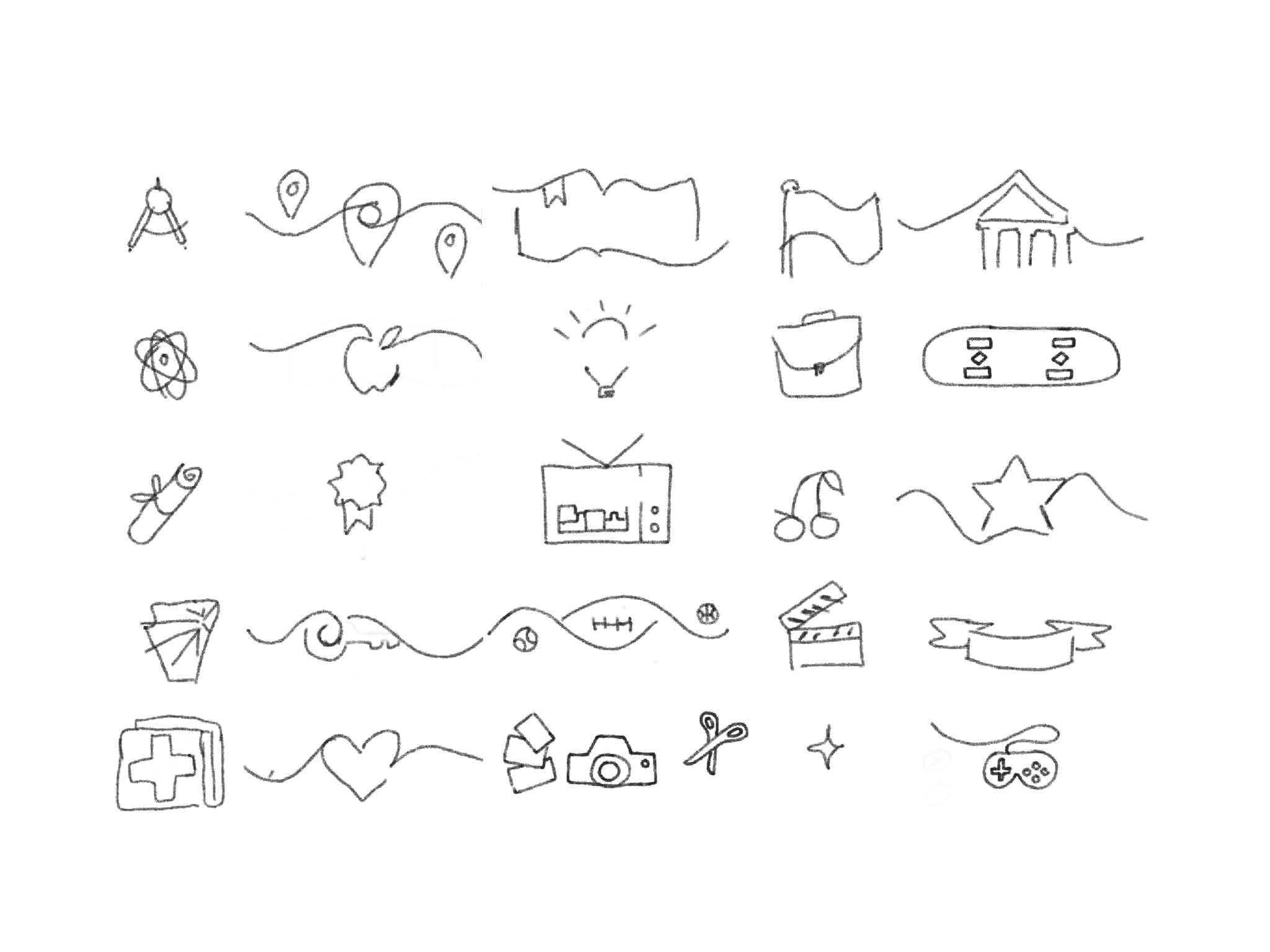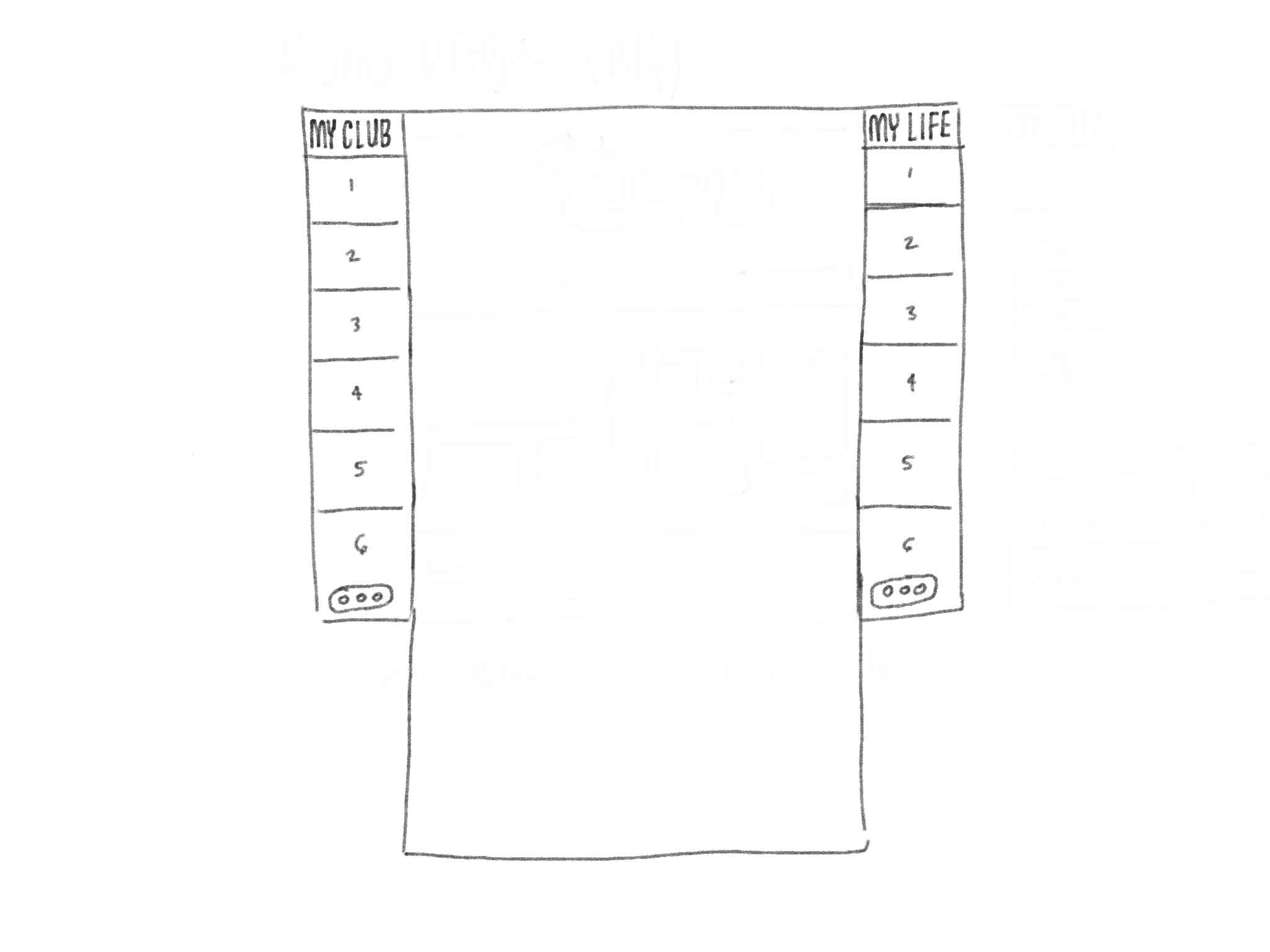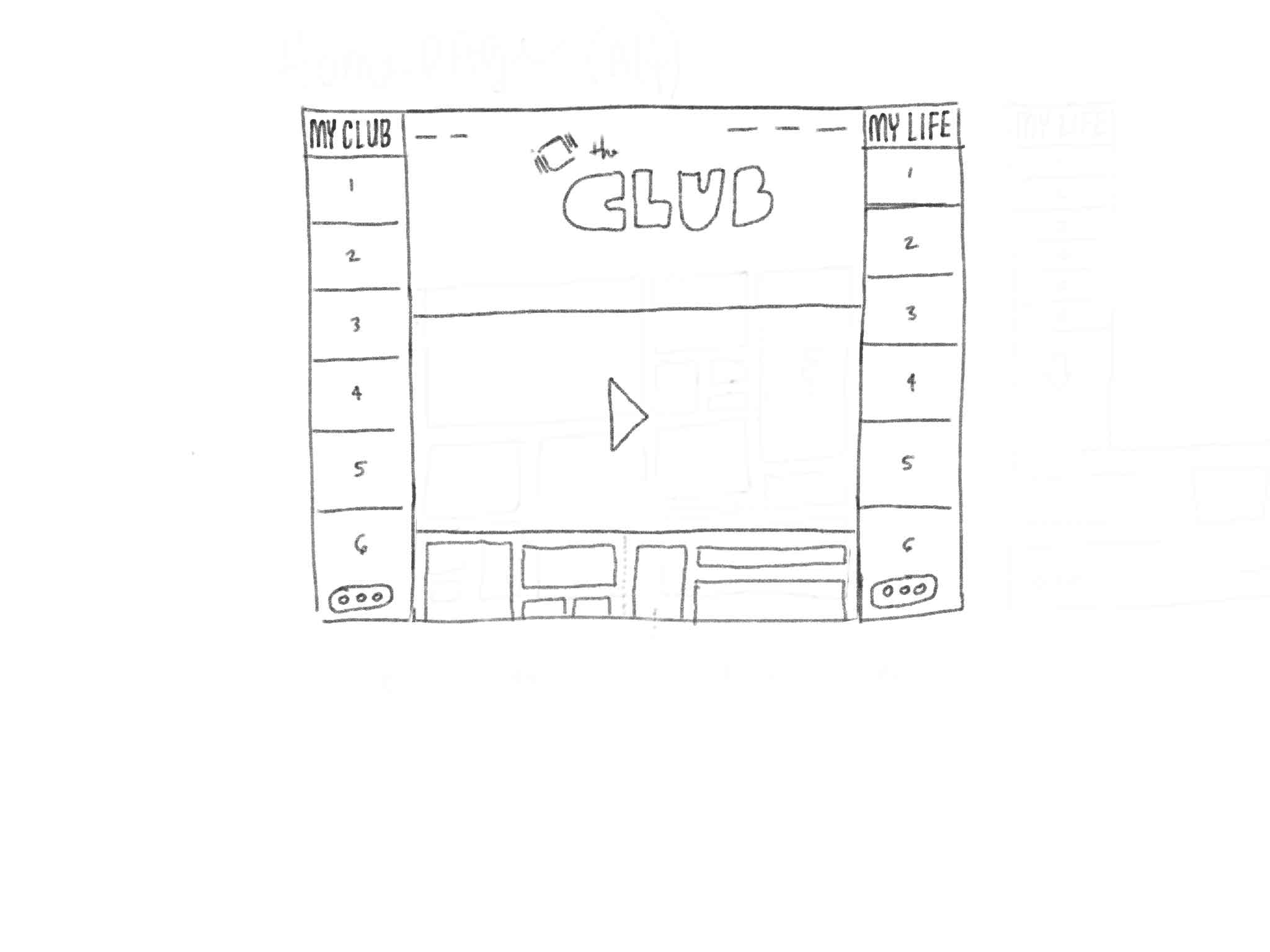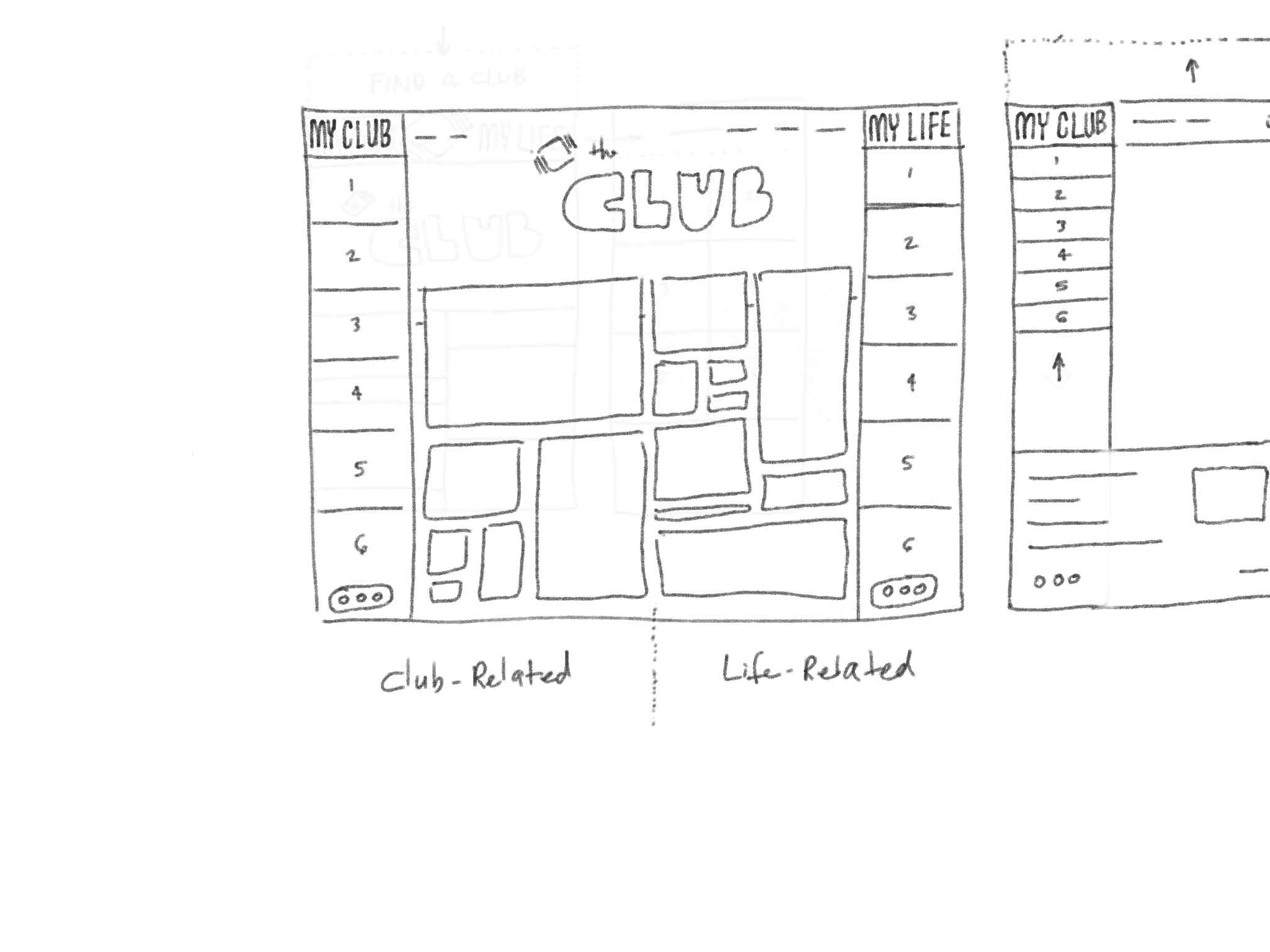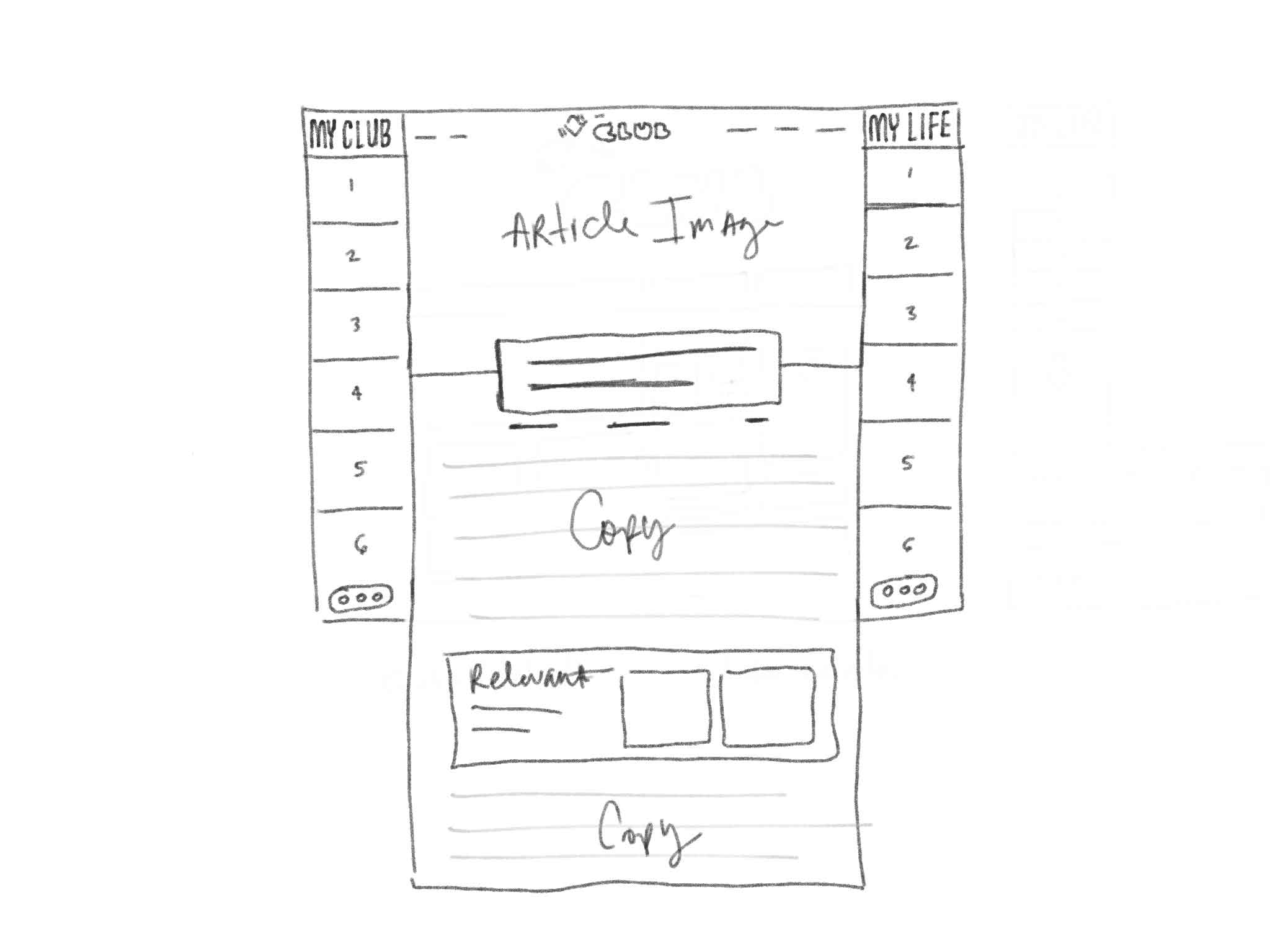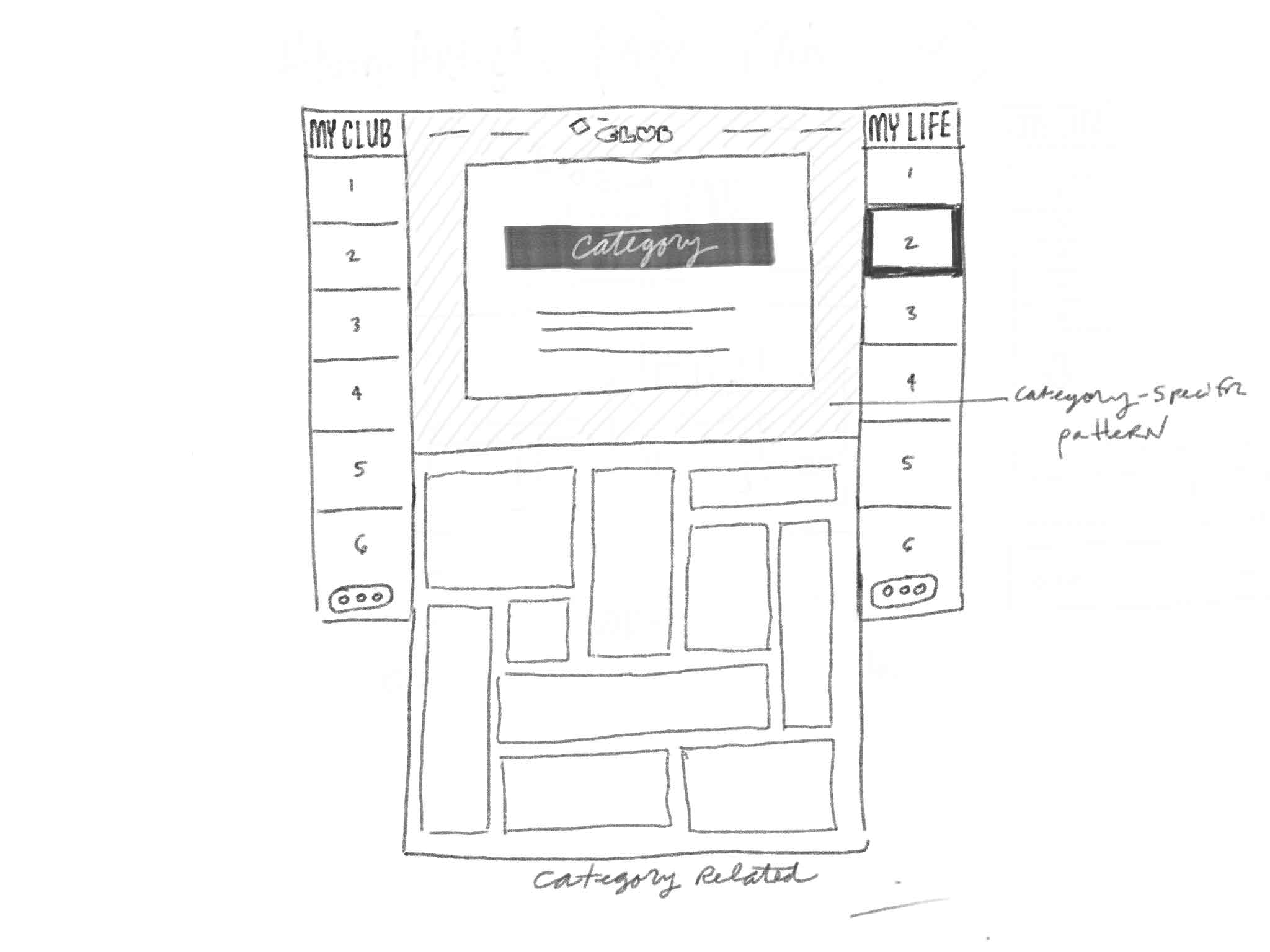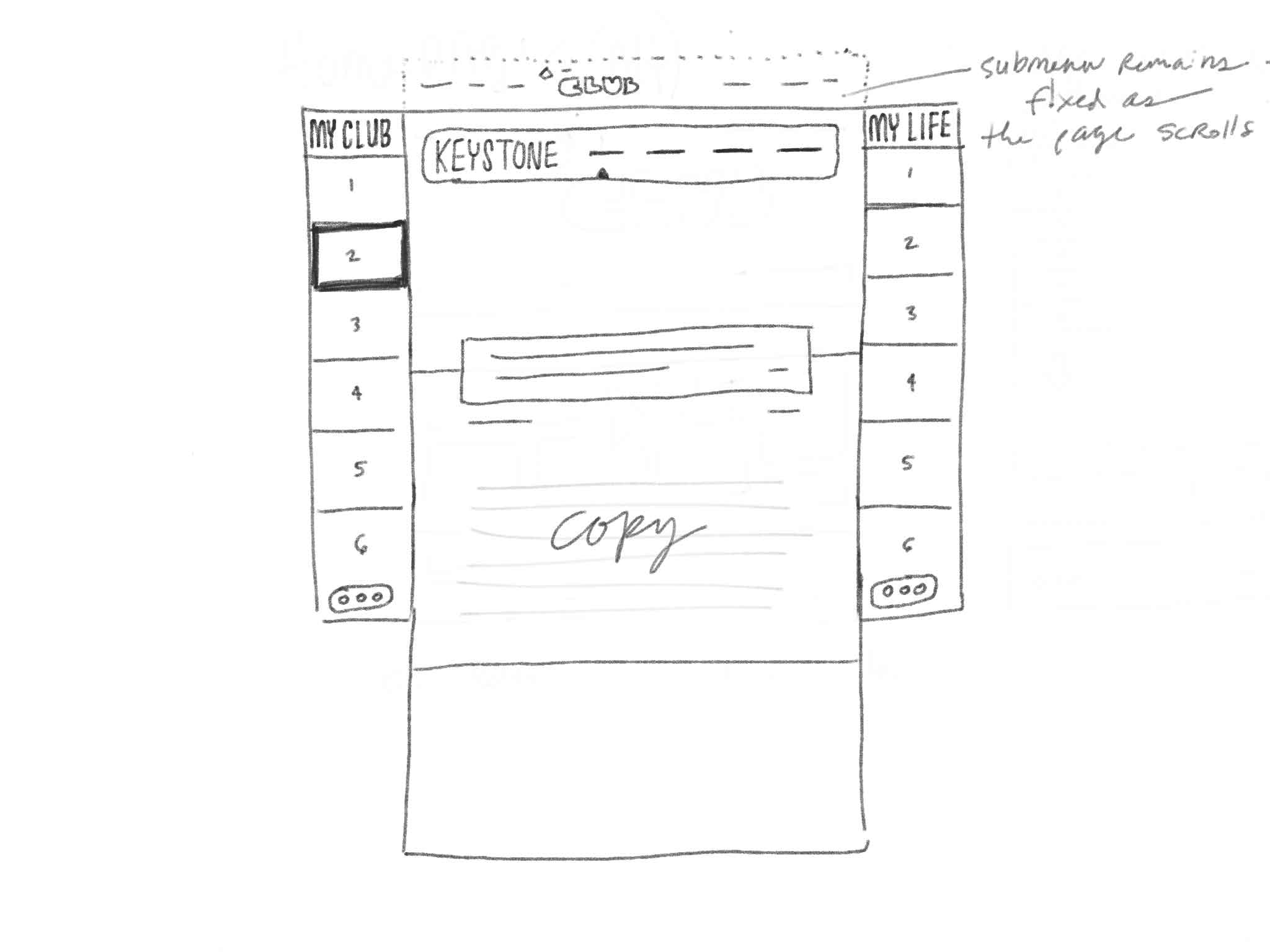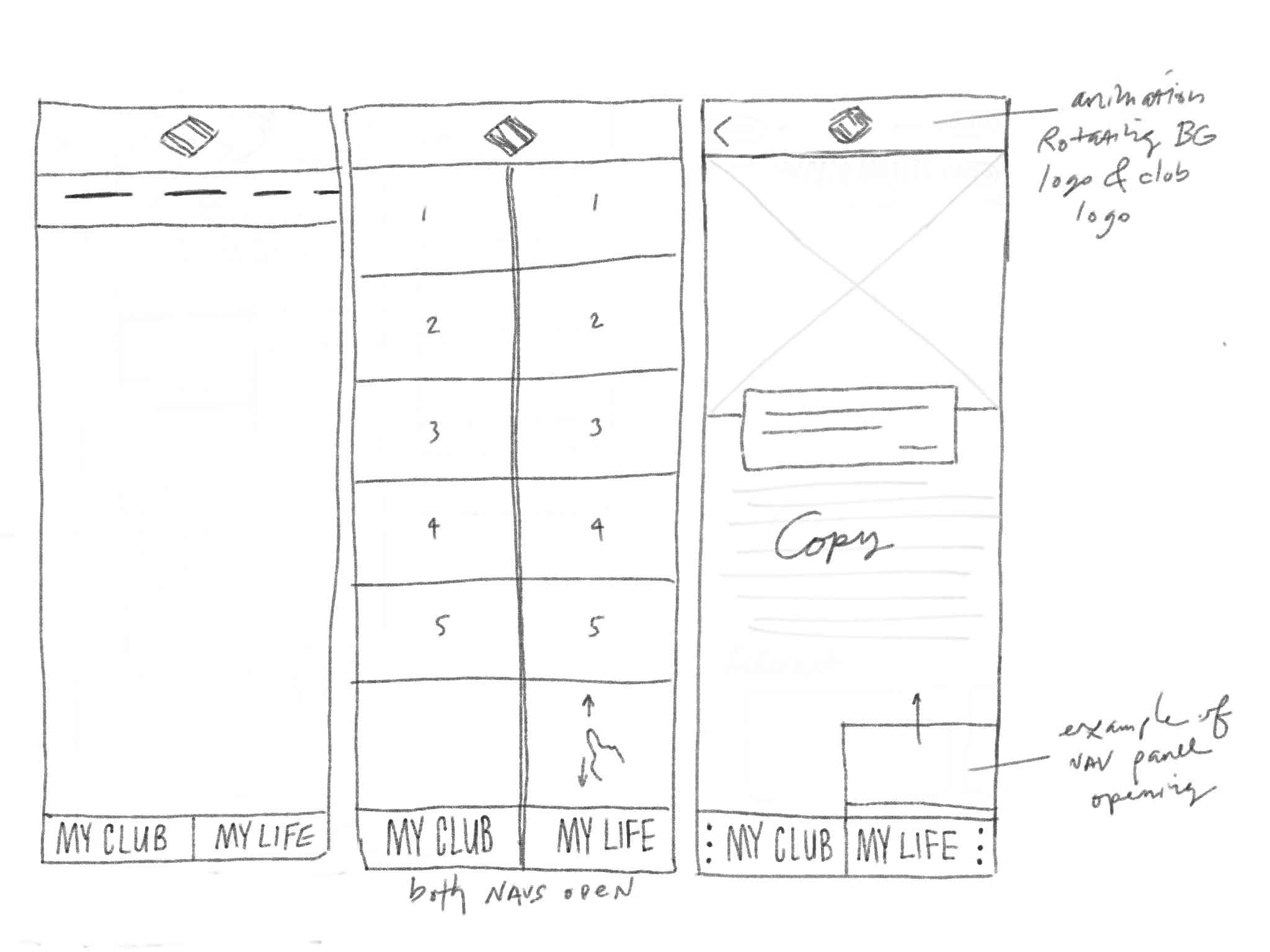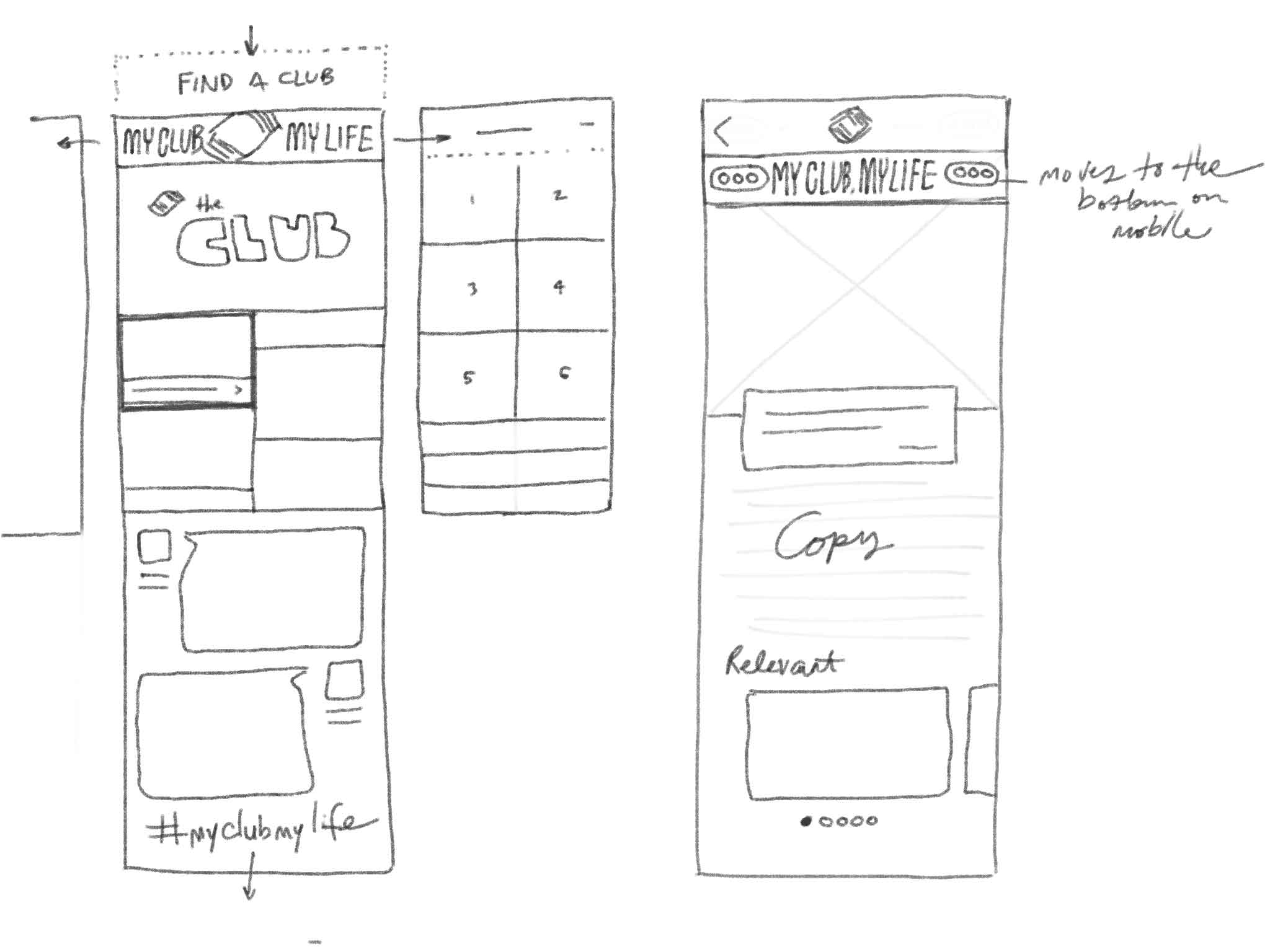 I discovered pretty early on that the best way to segment the content was to use two separate navigations, not only establishing a reference point for the domain name, but also creating a clear distinction between life at the club, and life outside of the club.

The goal was to then cross-pollinate the content using similar and relevant links.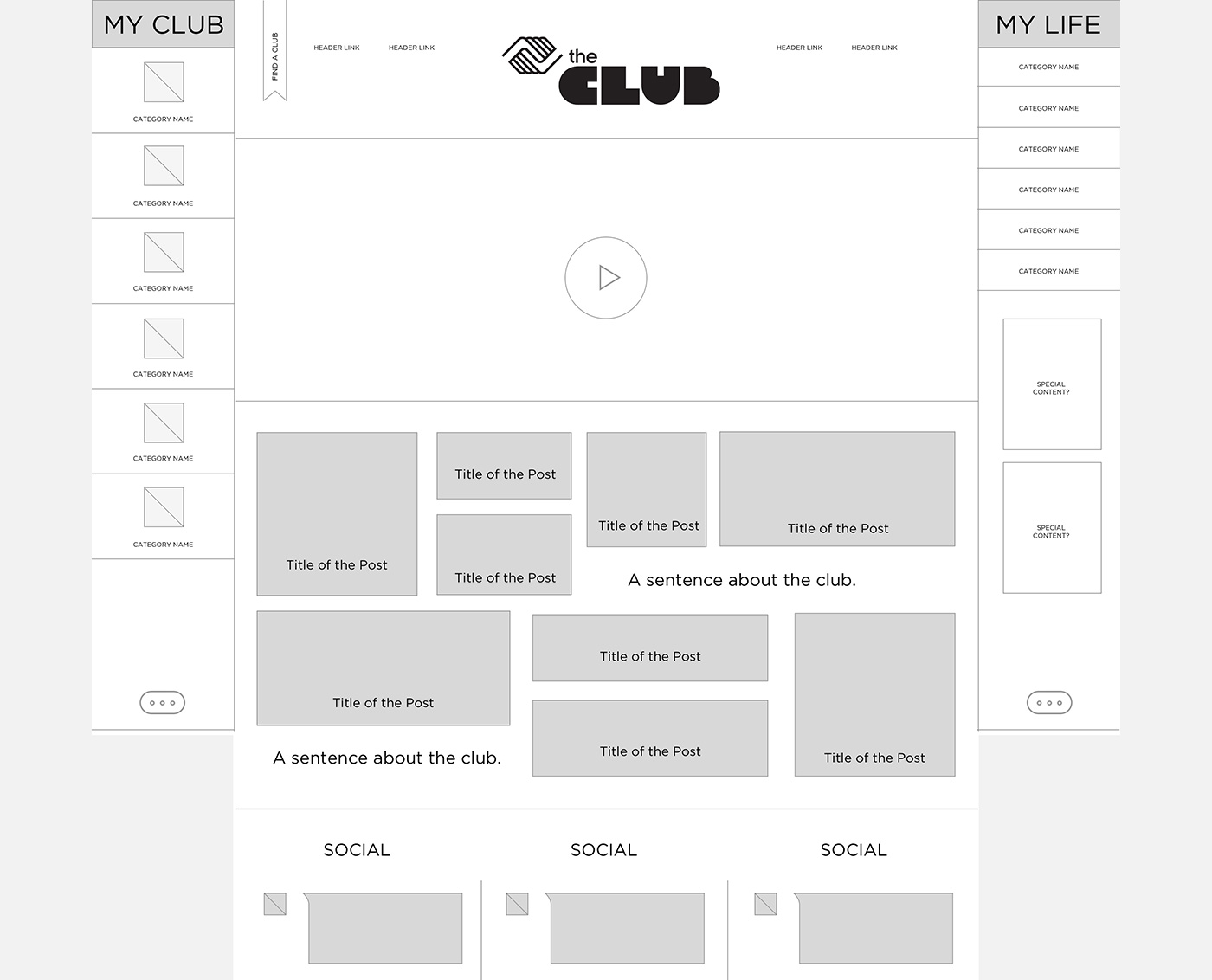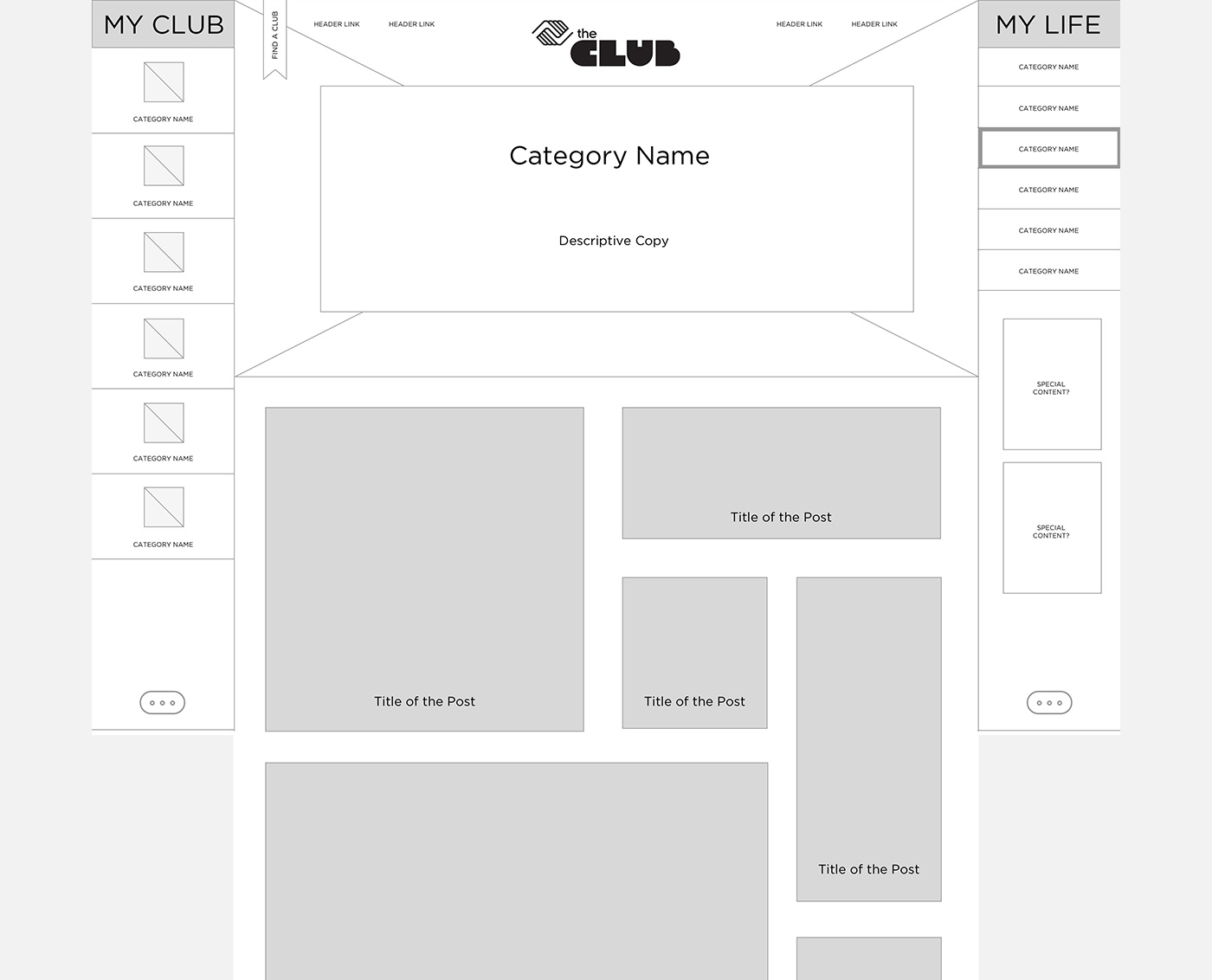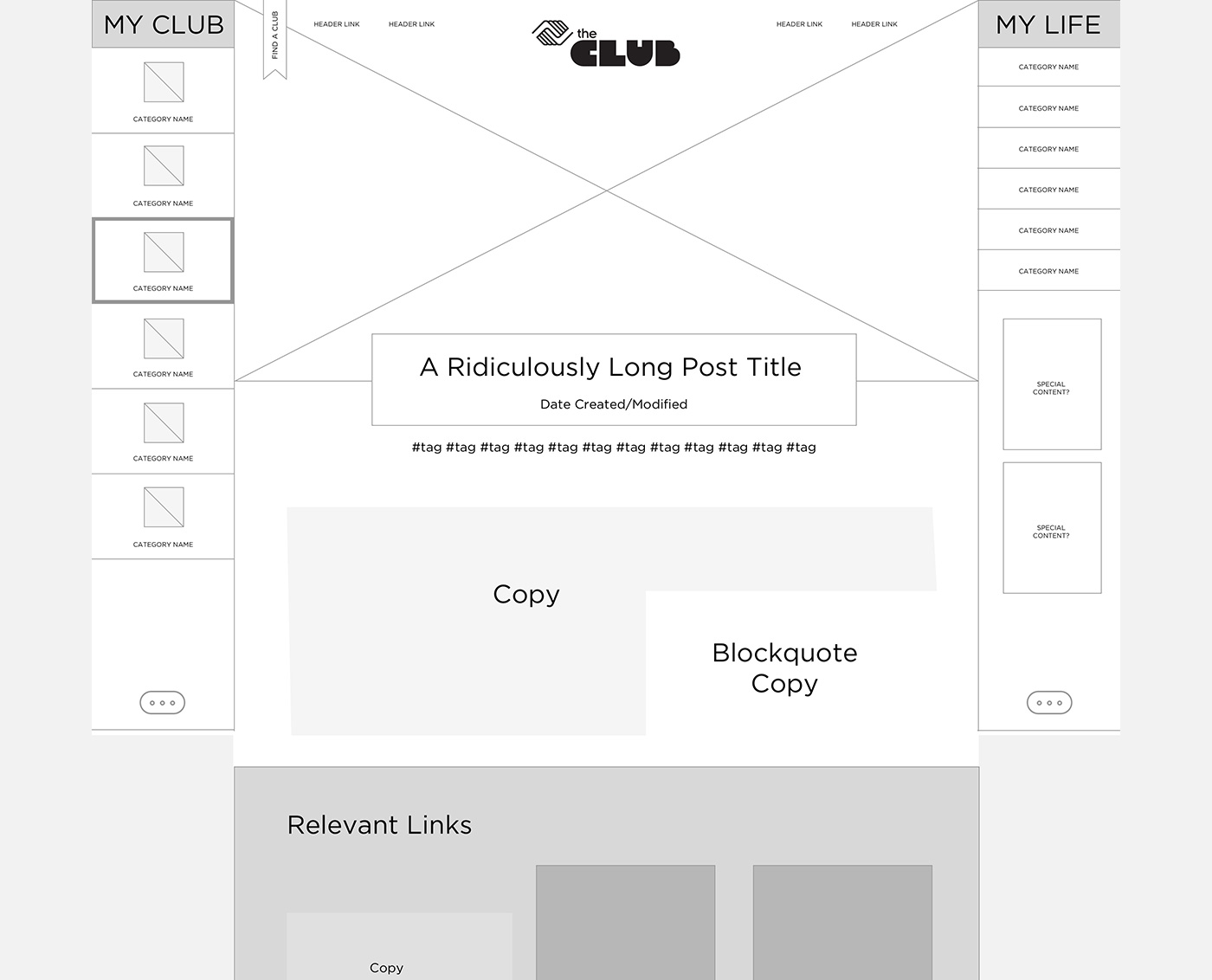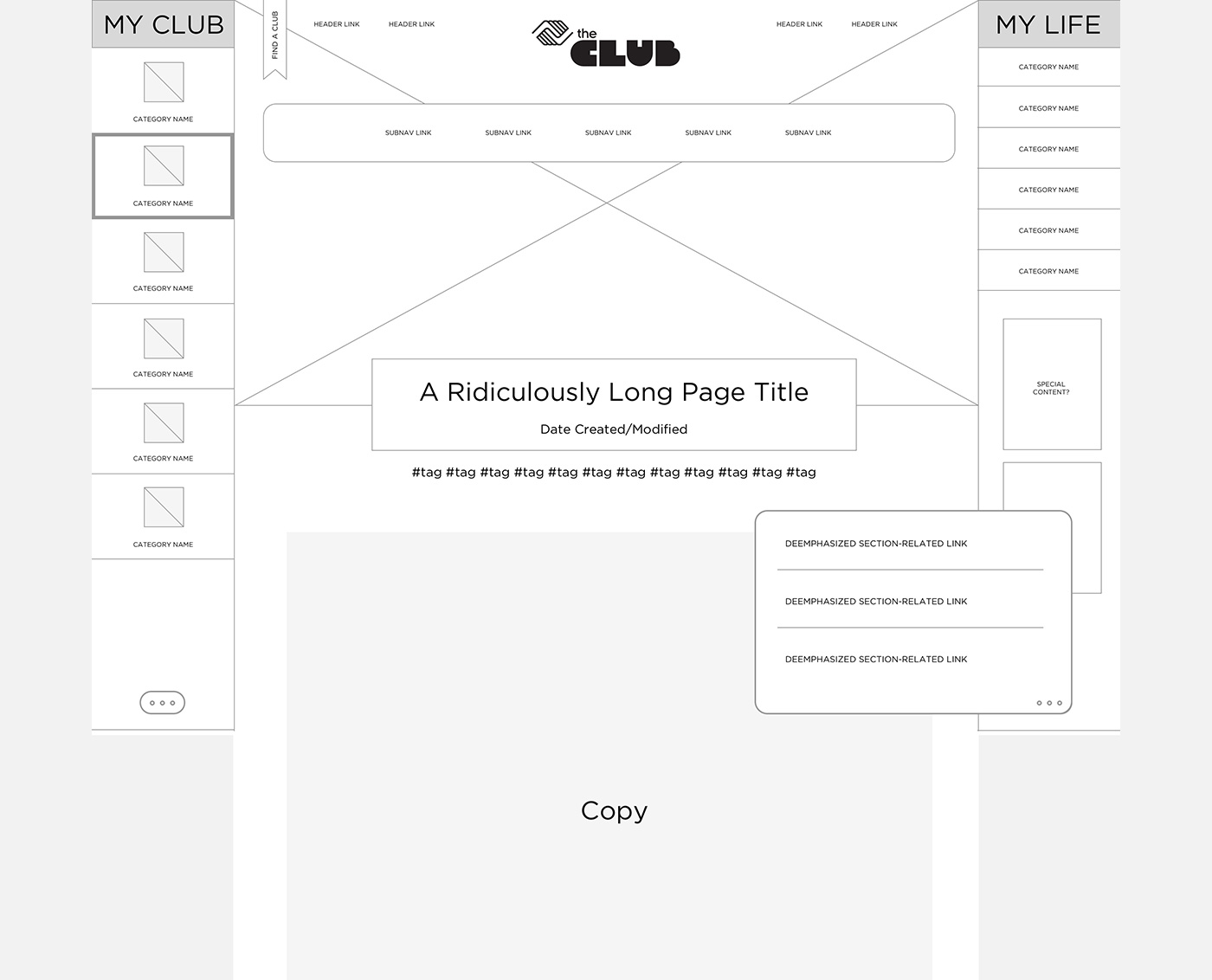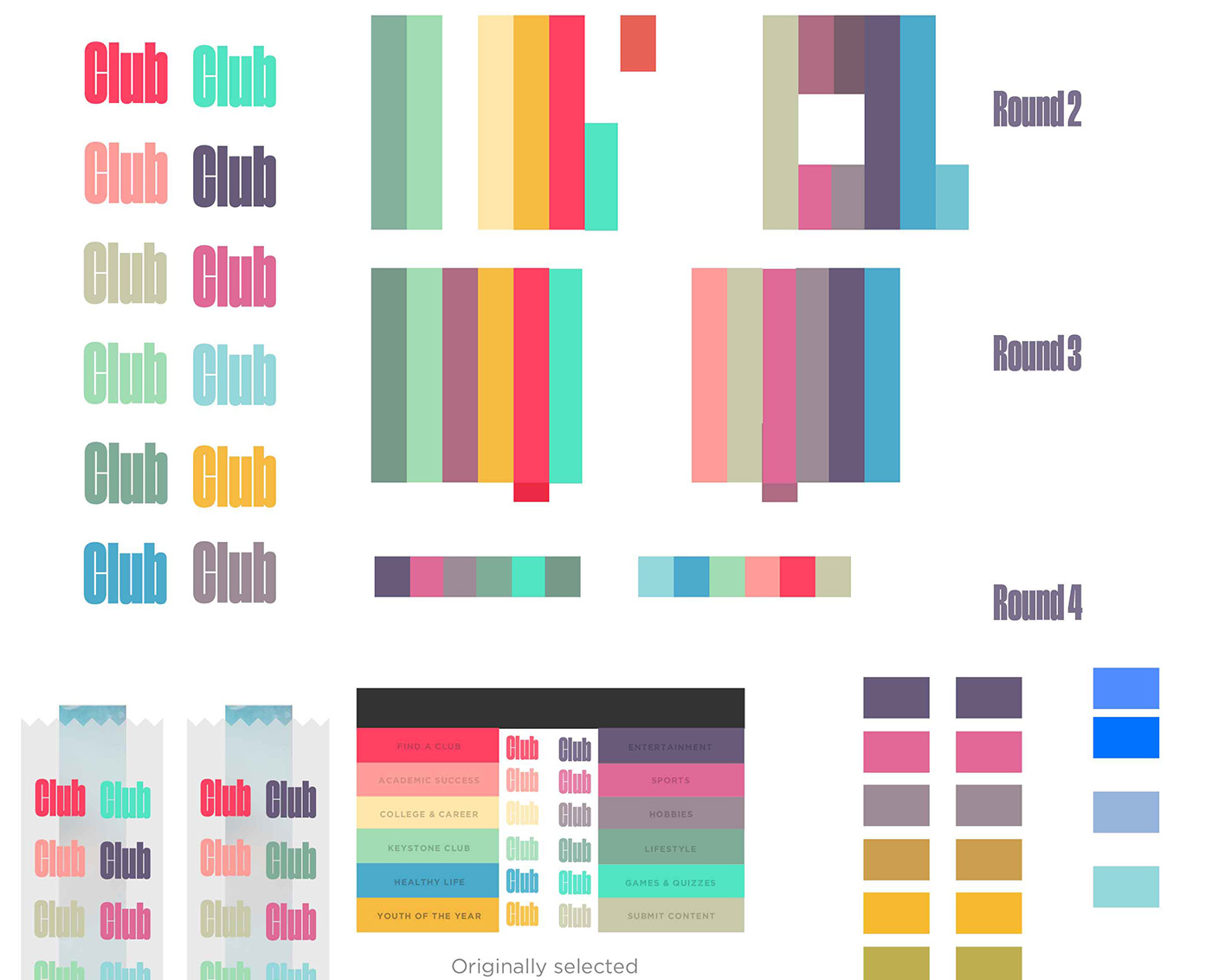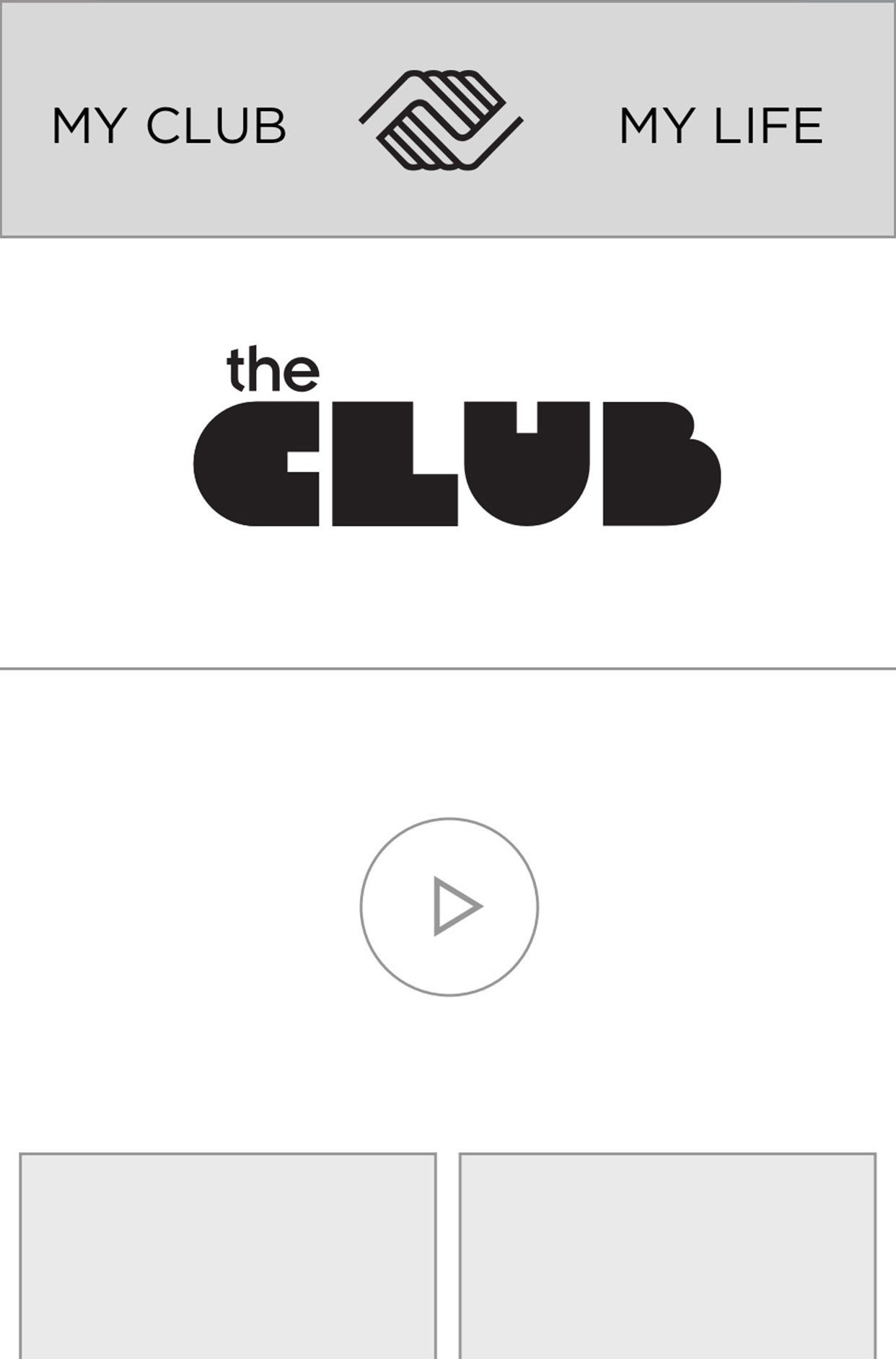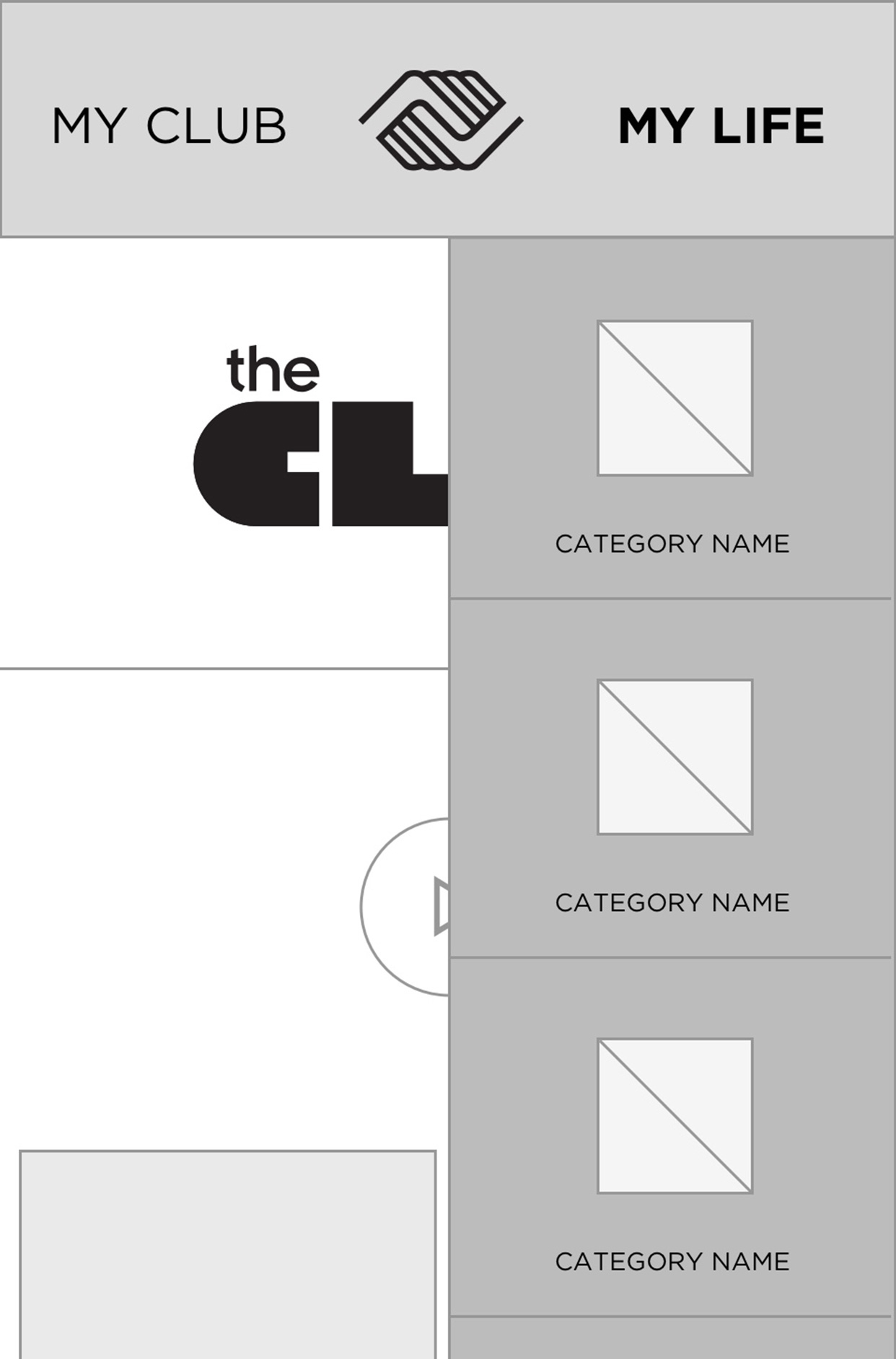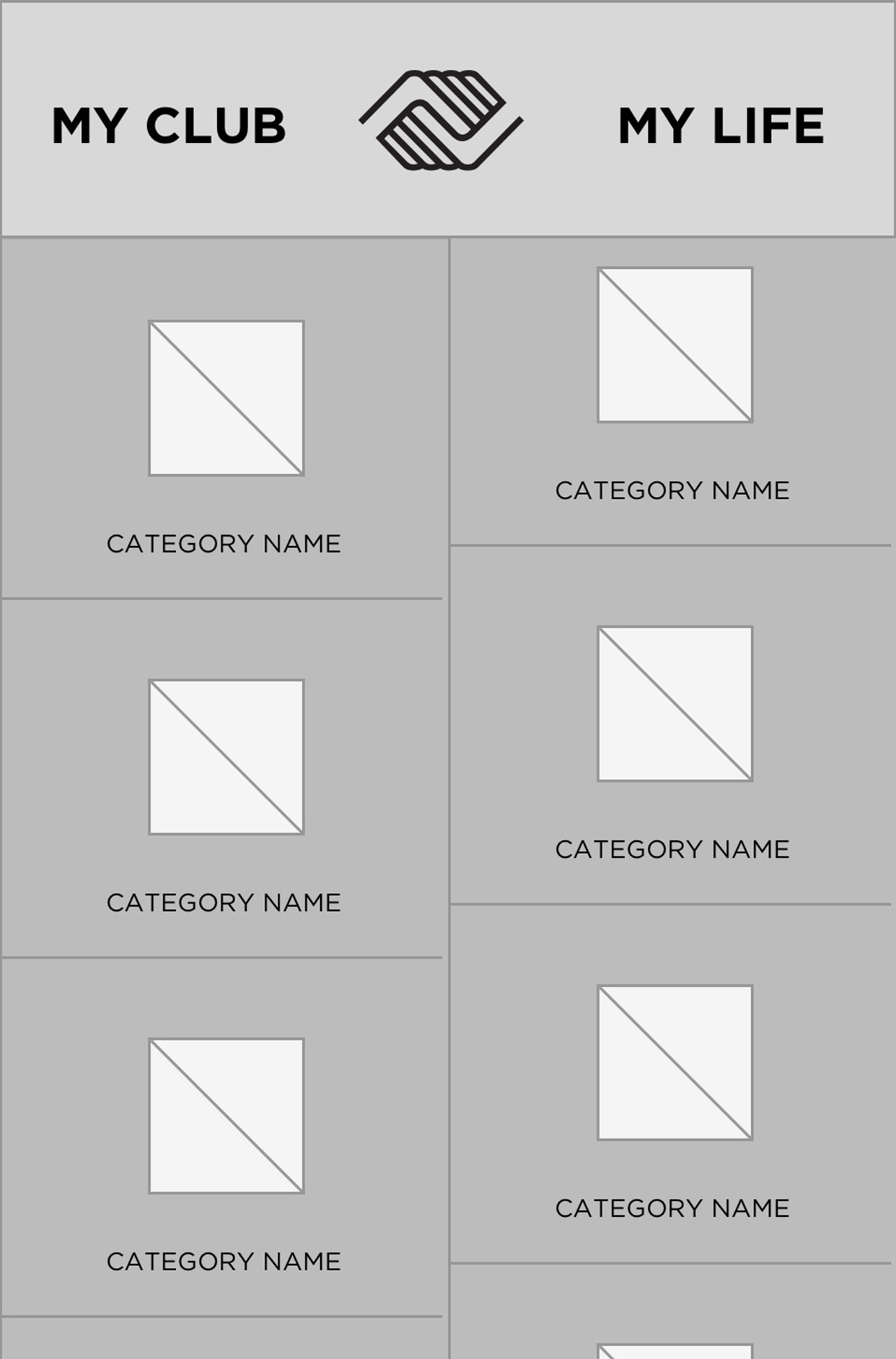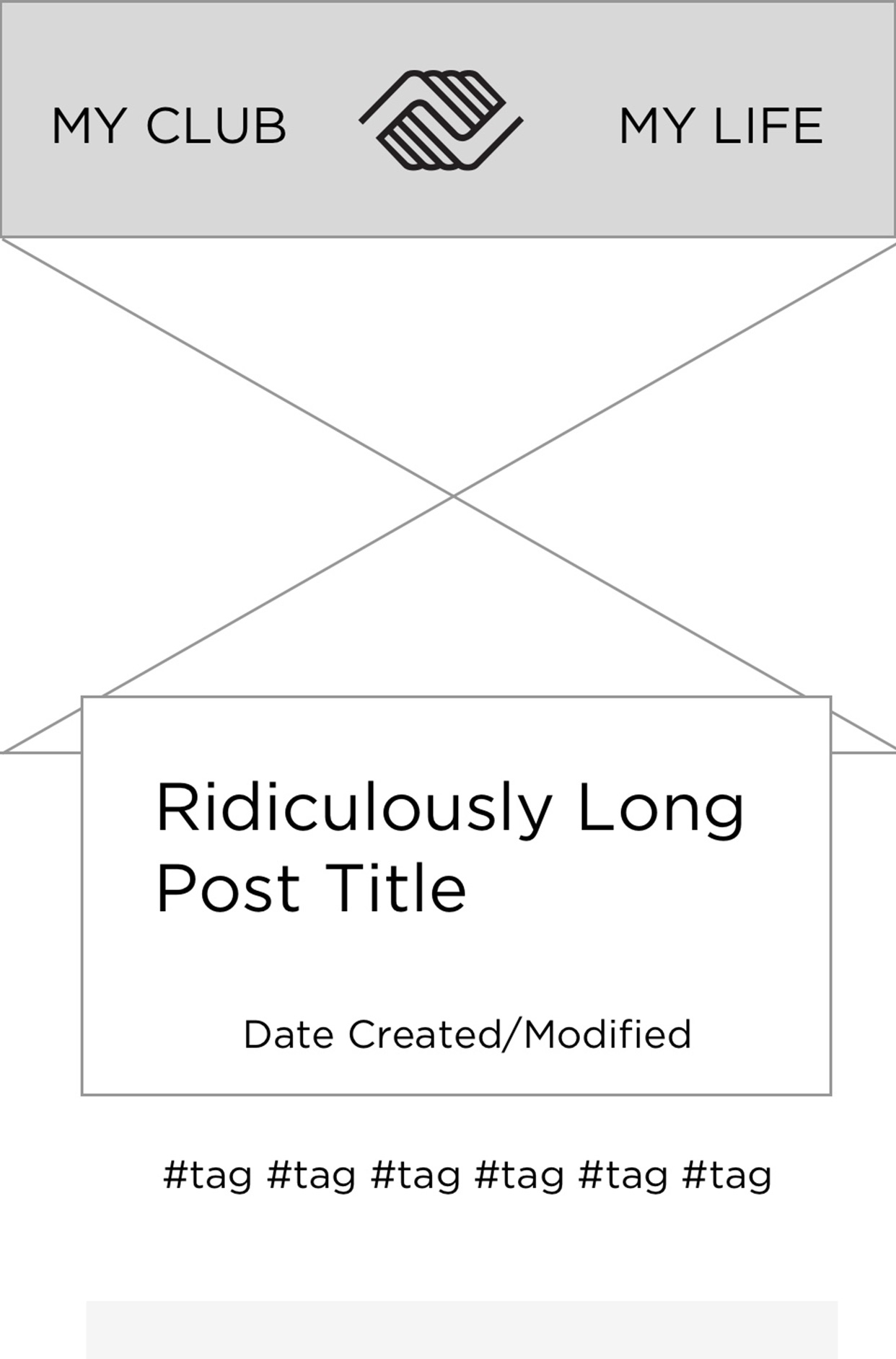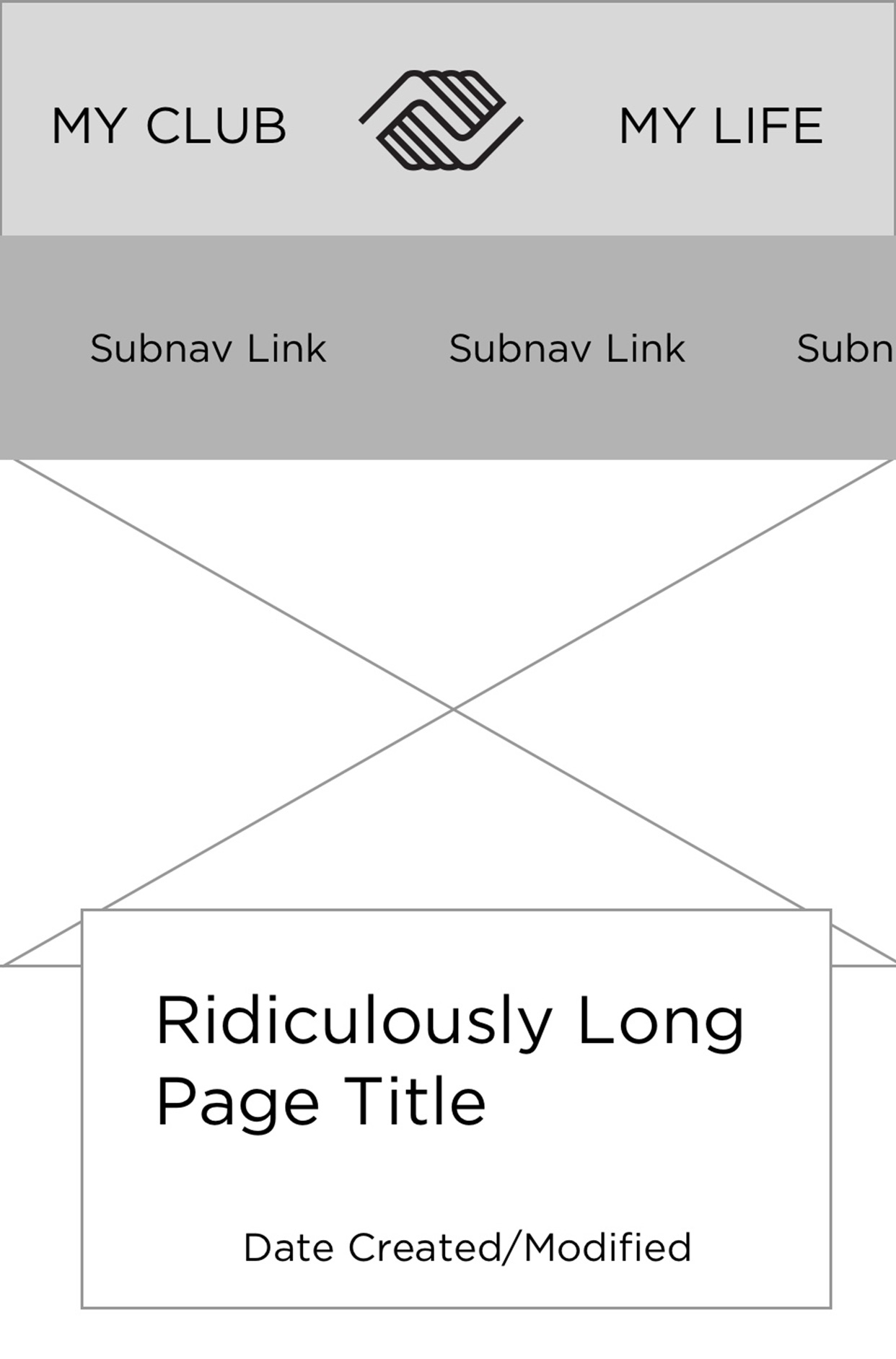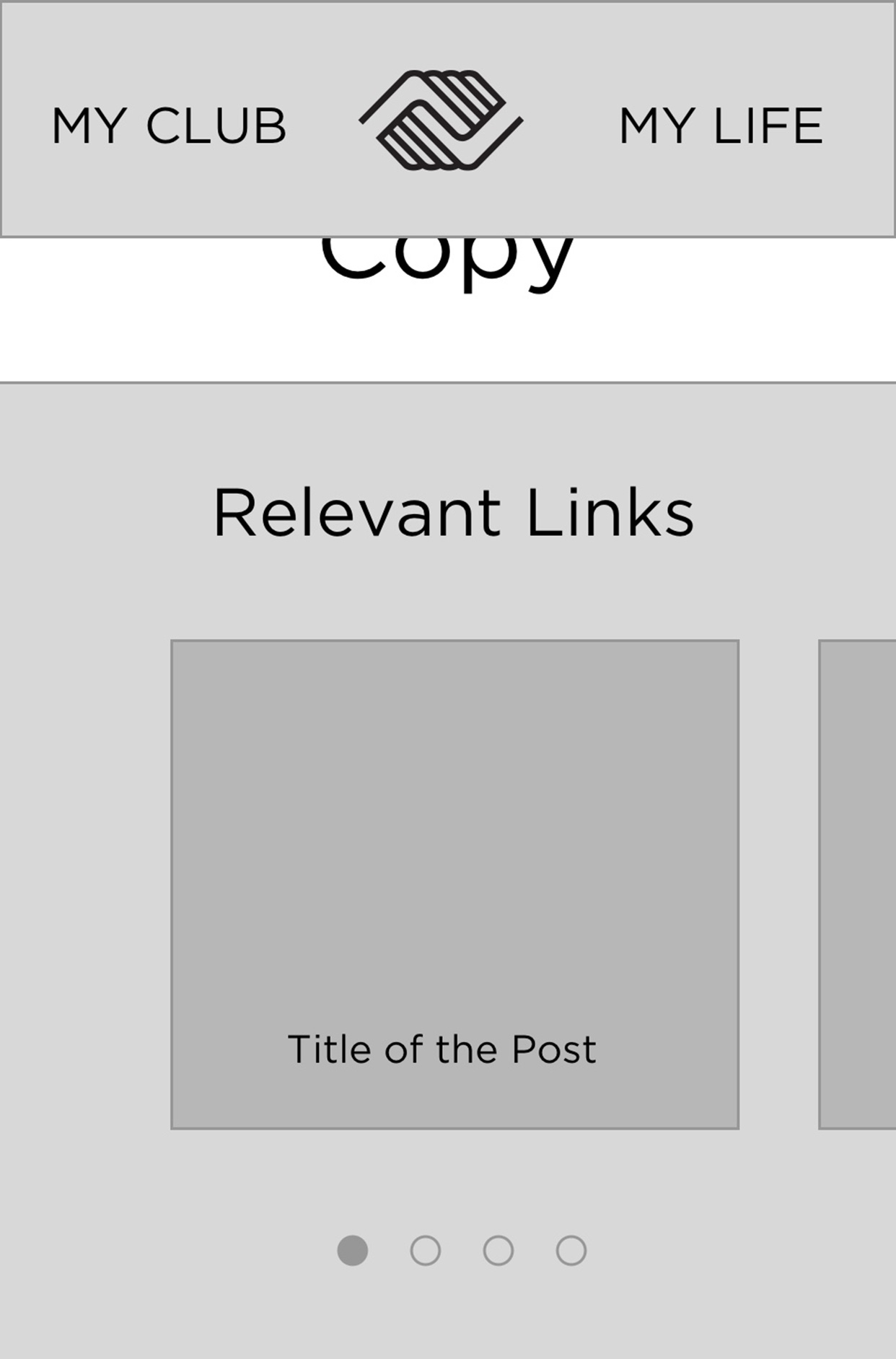 When designing for teens, you've got to be bold and edgy to keep their attention, but also create a meaningful experience that comes off as credible among other popular destinations like MTV, BET and Tumblr.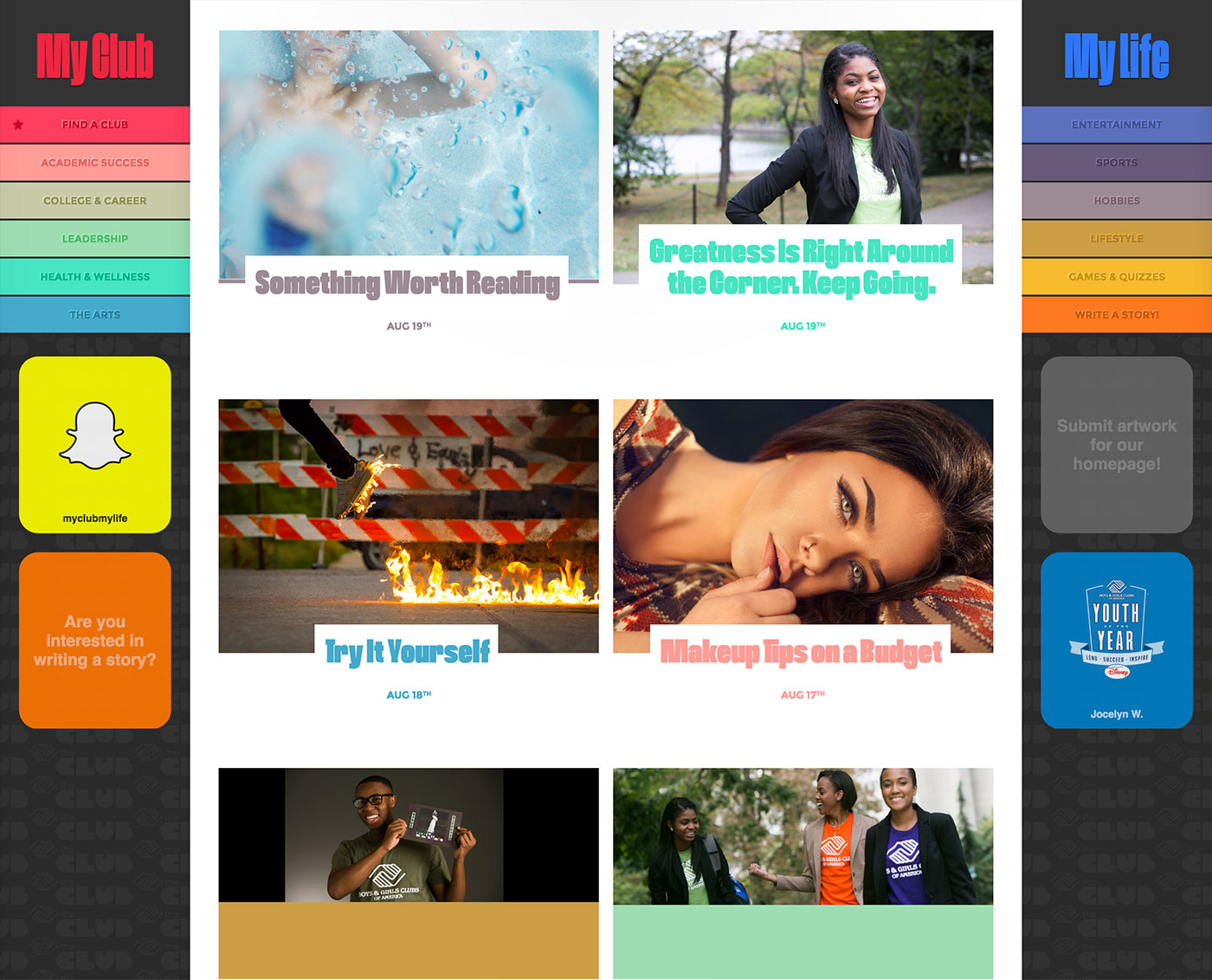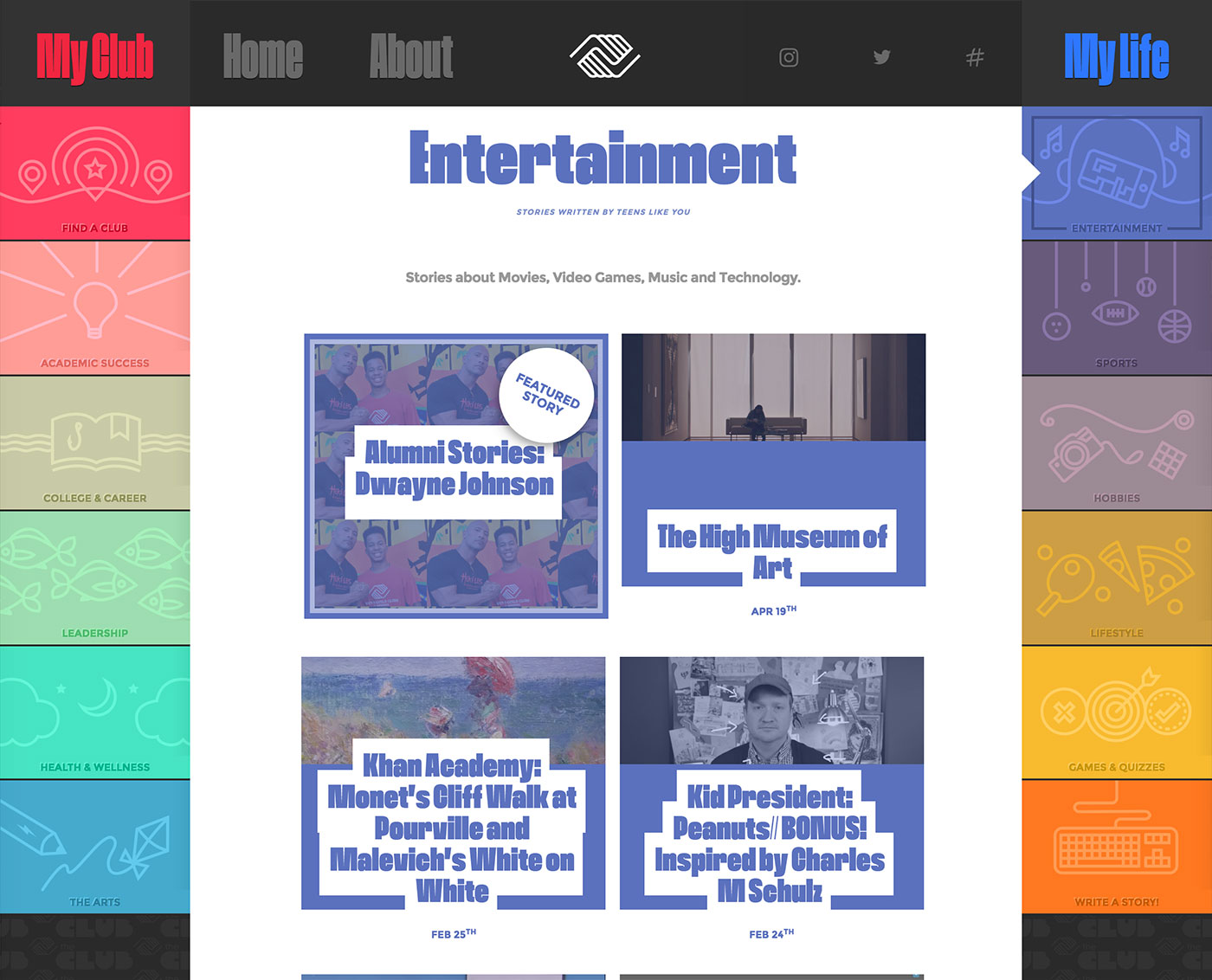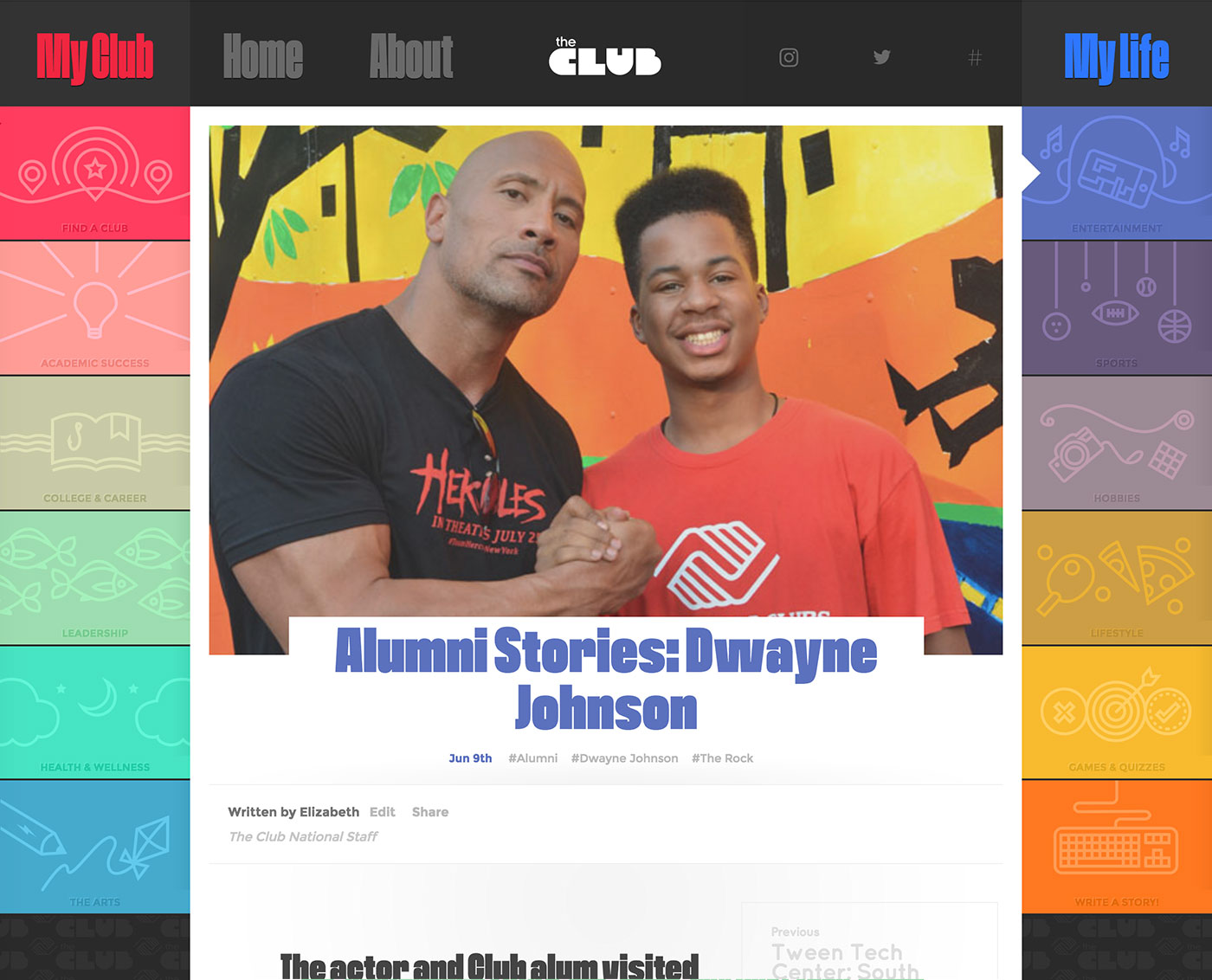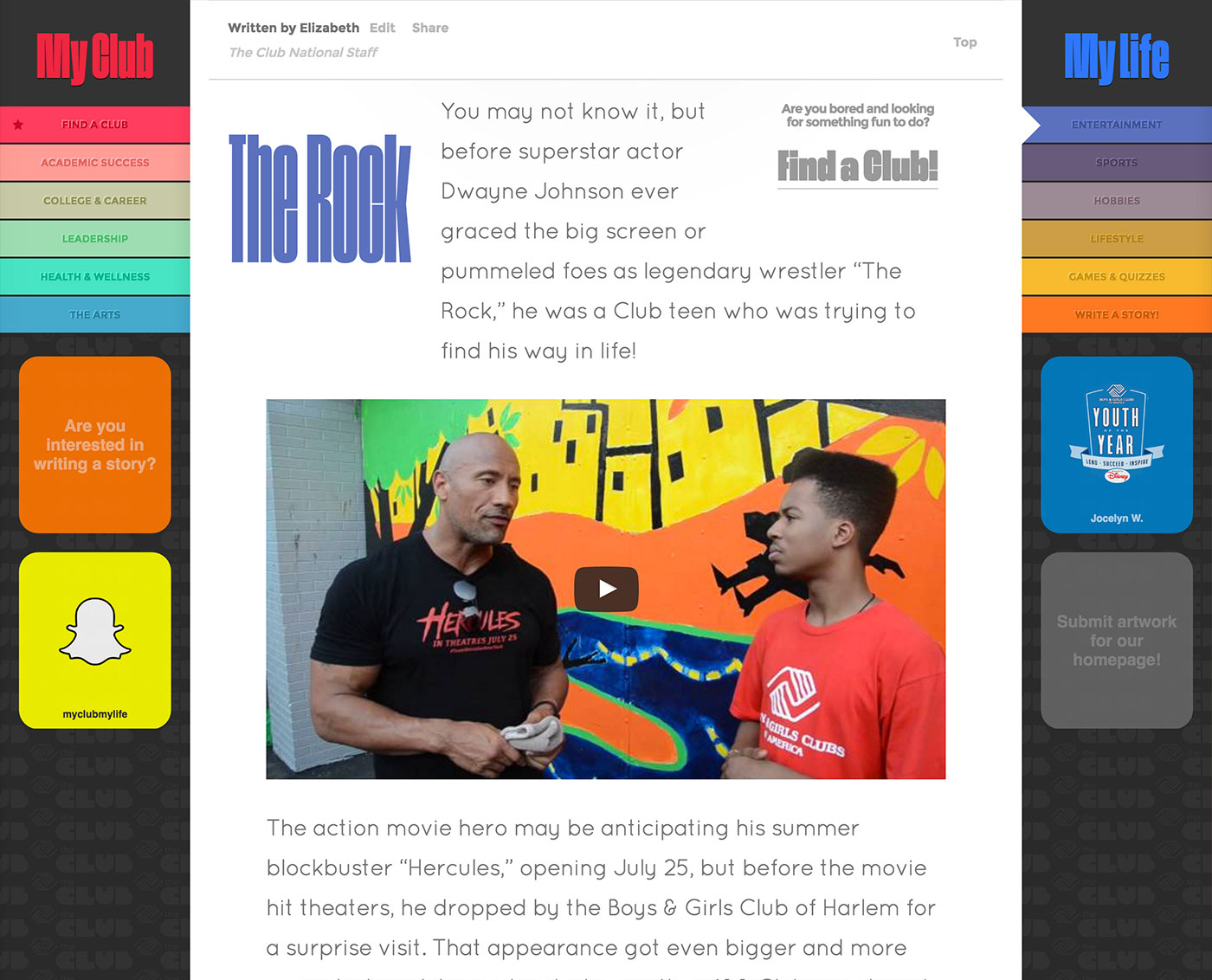 The colorful panels on the left and right collapse as the user scrolls each page, revealing ad spots that highlight specific pages, links or upcoming events.

It's neat, but it's also helpful that the categories collapse into a functioning sitemap that is accessible on all pages.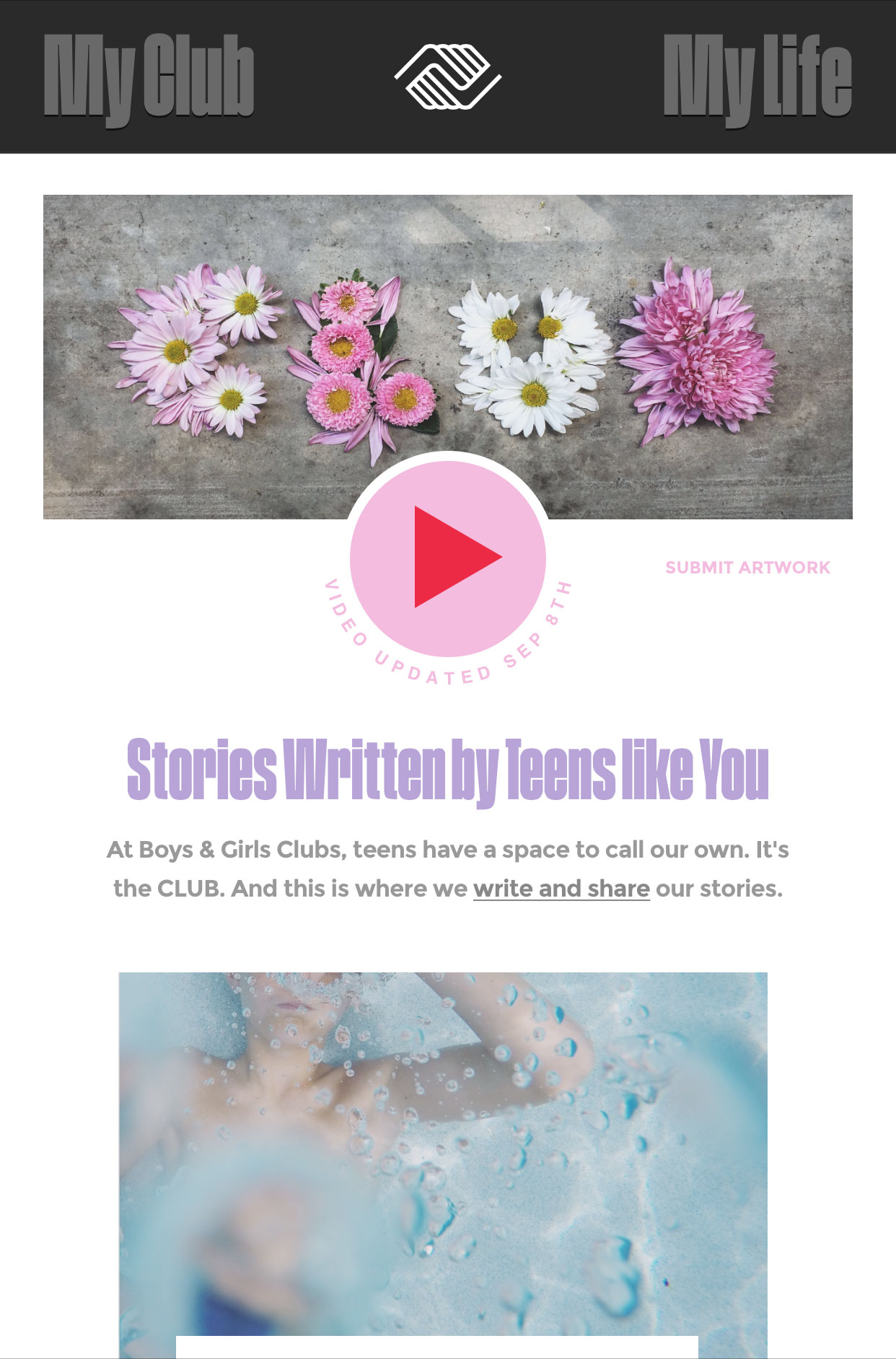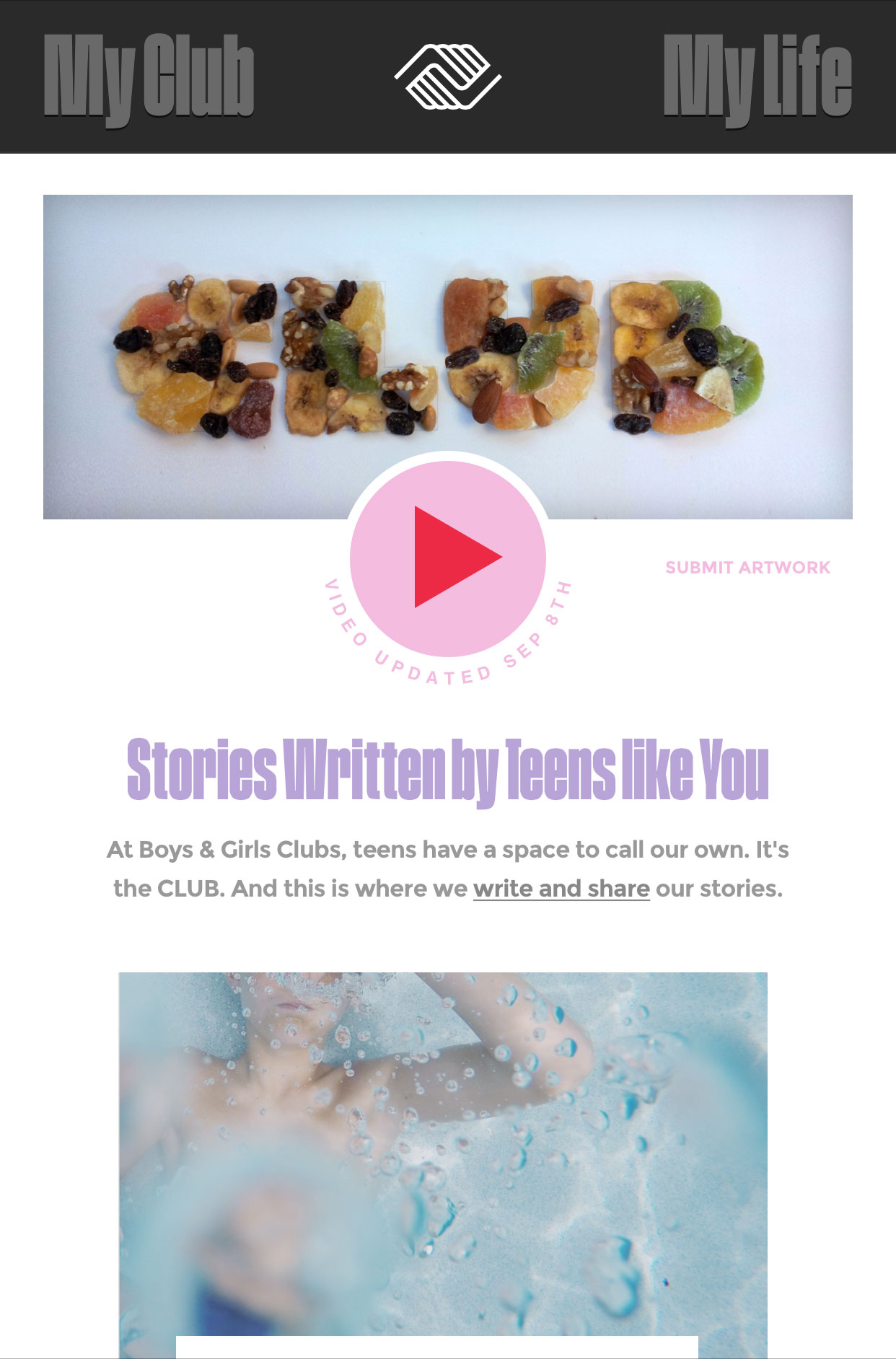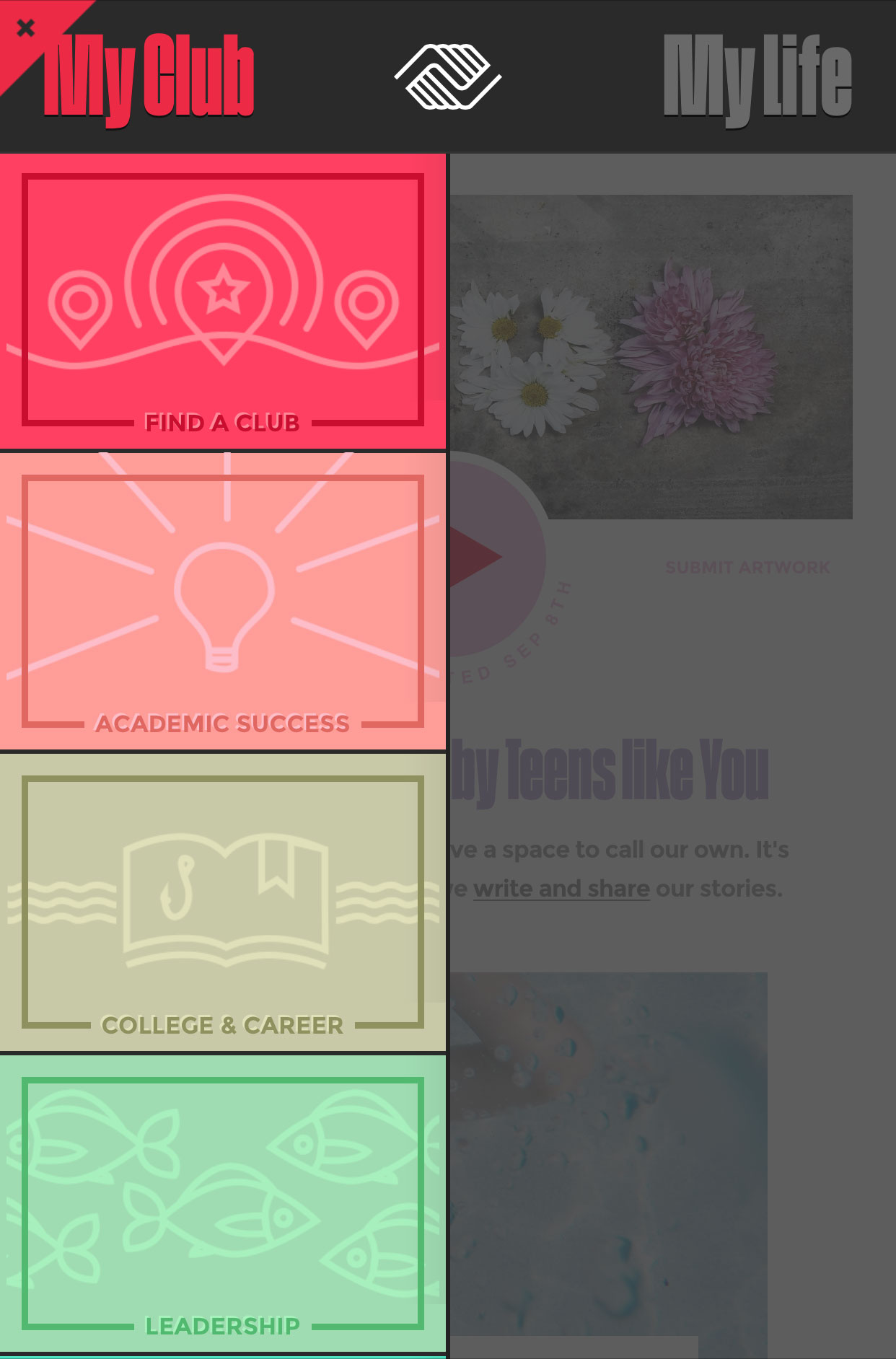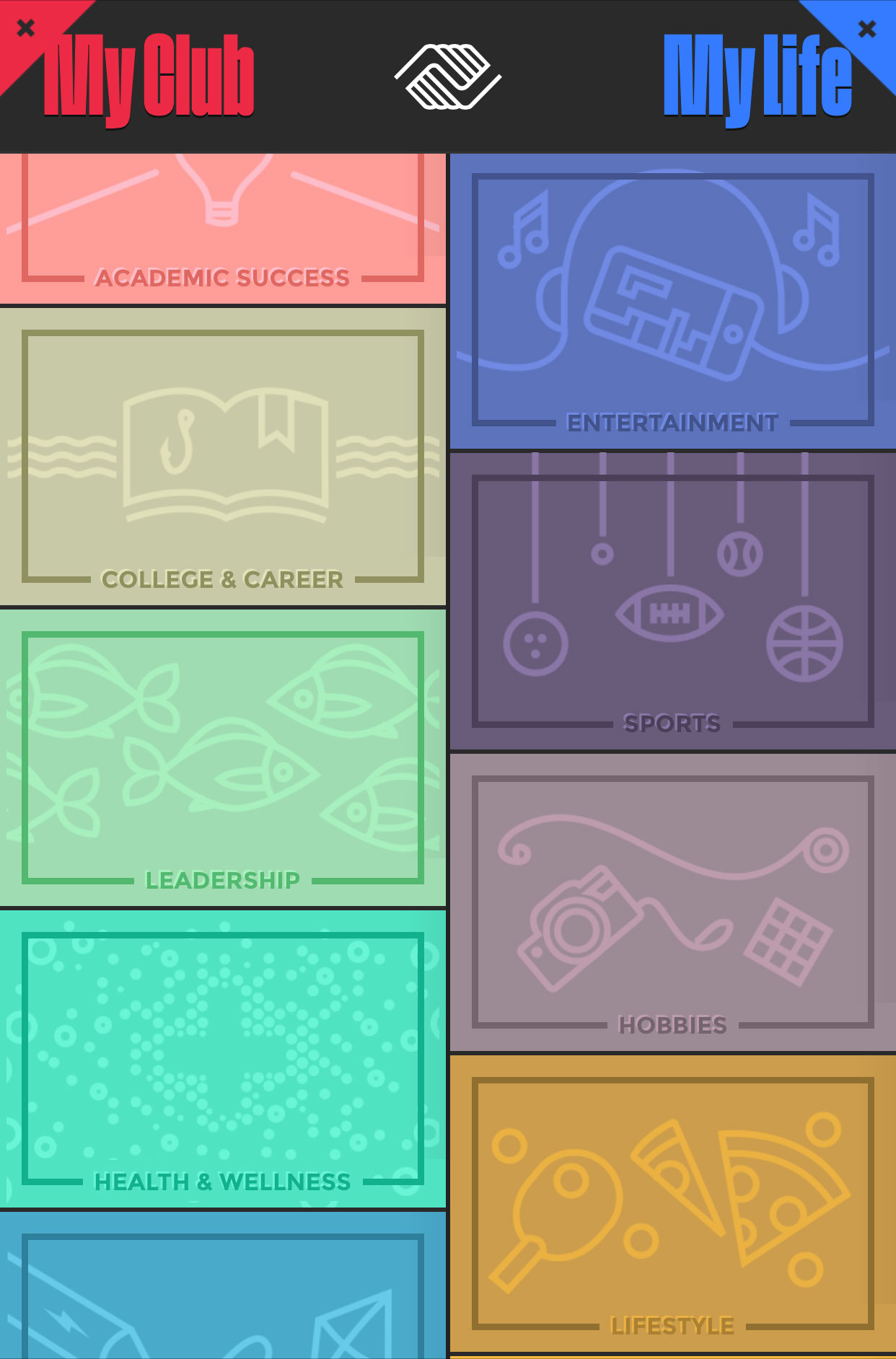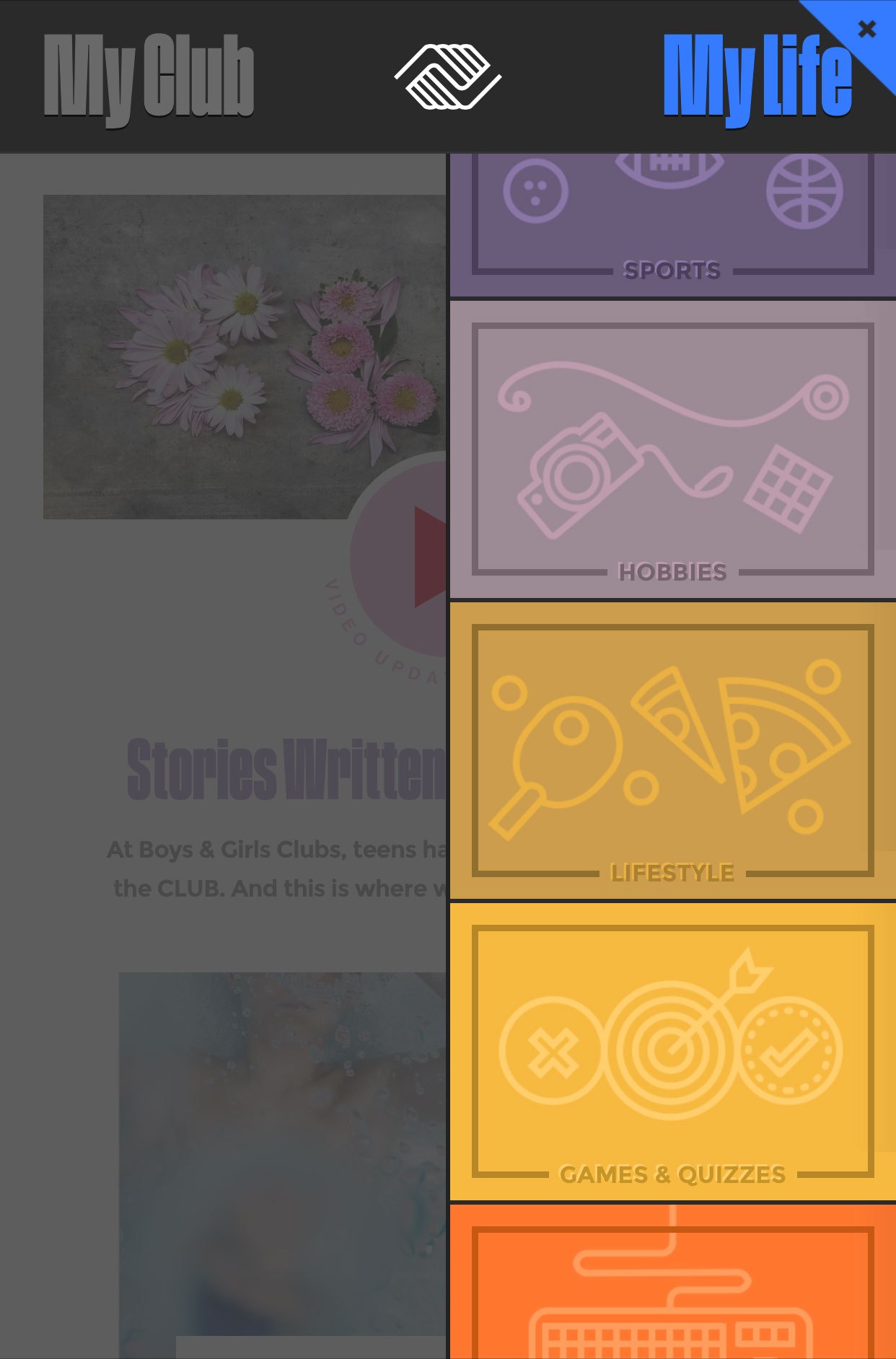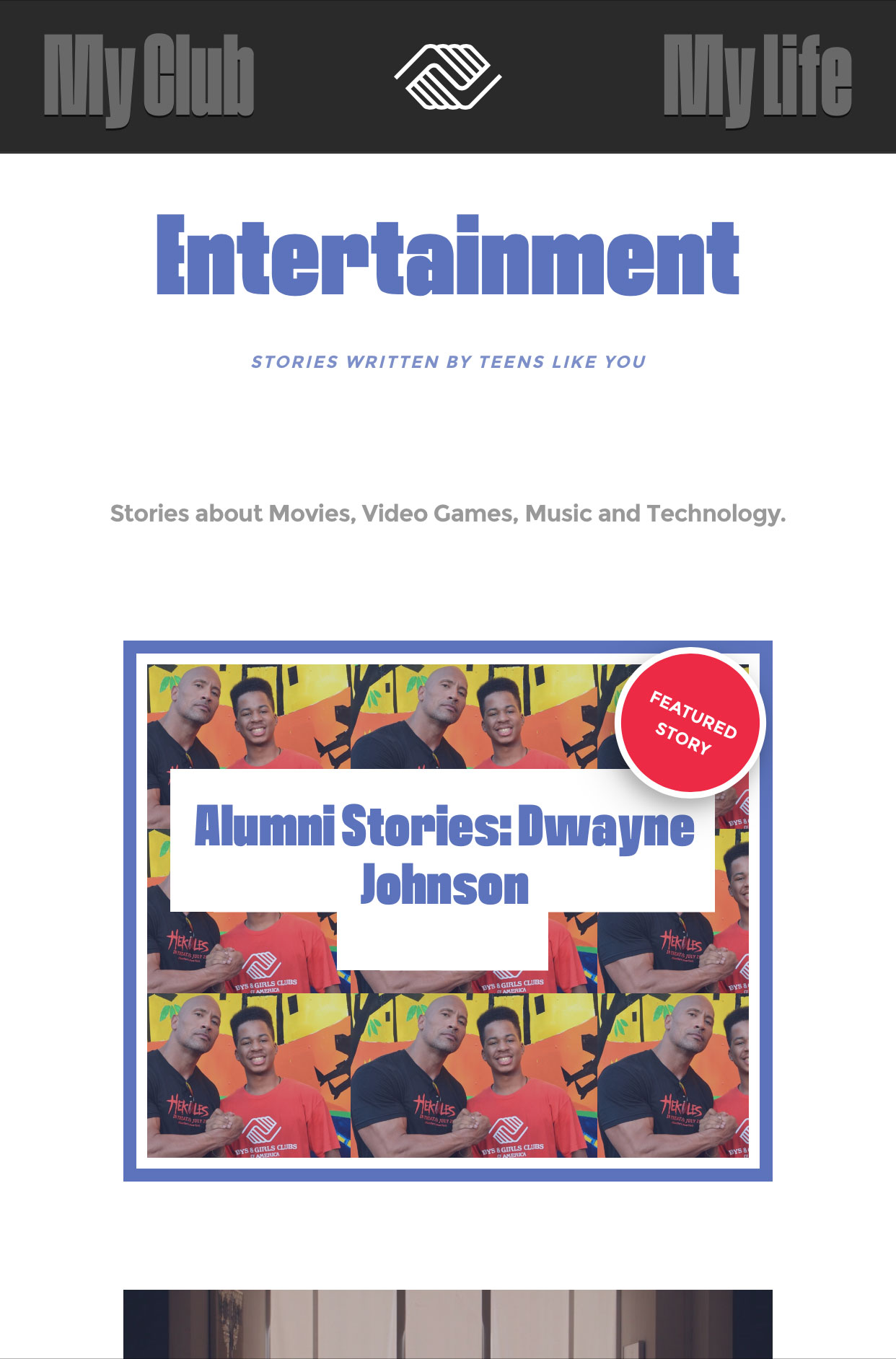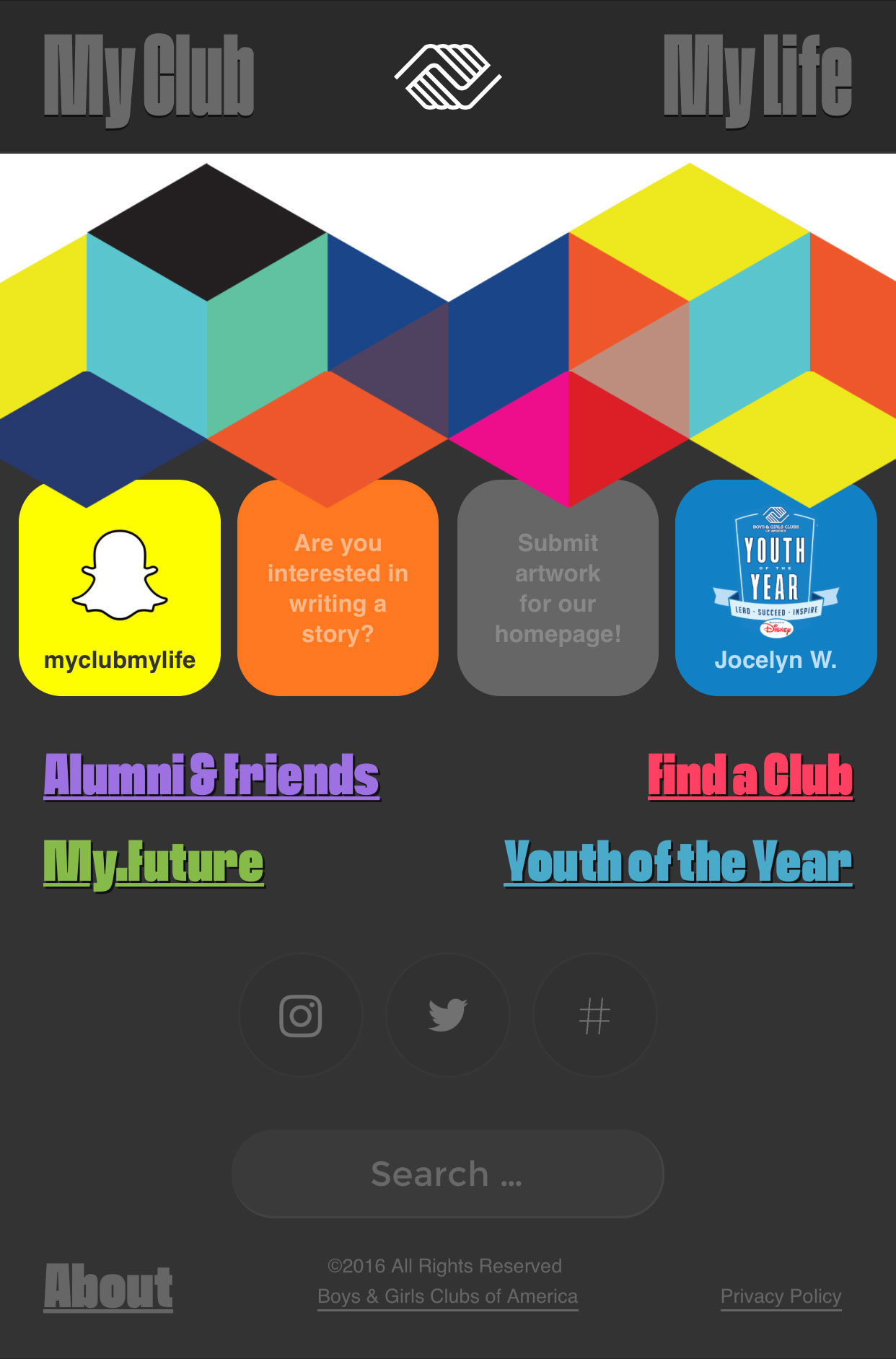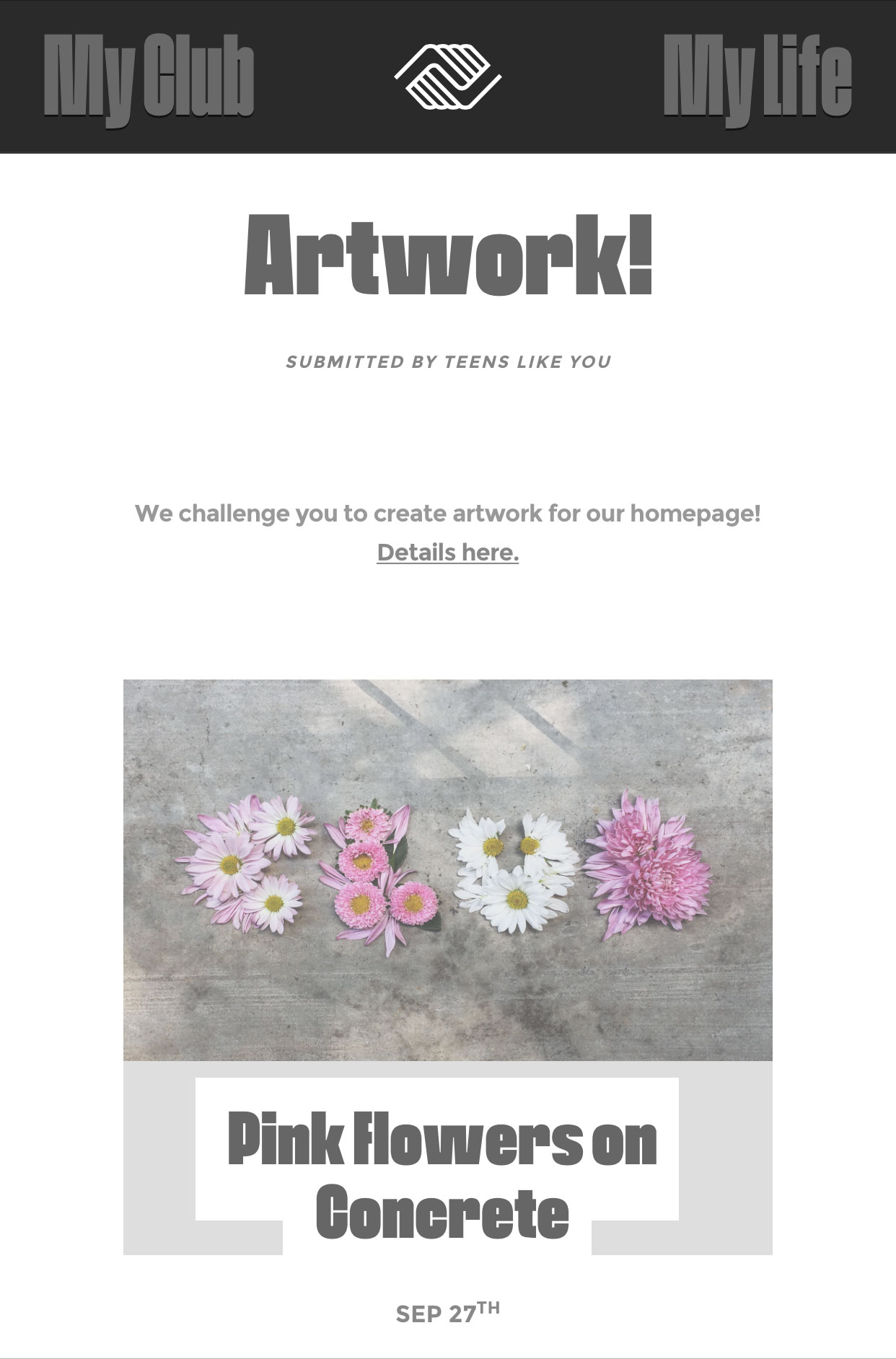 The dual navigation created an interesting dynamic on mobile where you're able to scroll and compare both menus at the same time.
Another way of engaging teens, especially those who might still not feel comfortable writing, was the concept of recreating the club logo using the materials around them. I felt that this would create a fun challenge with a long shelf life, so I created a spot for those pieces to cycle on the homepage.