Offers allow shoppers to customize incentives to fit their situations.
The system does the math behind the scenes, taking into account many legal requirements which vary from region to region, resulting in savings within the context of something we can all understand: a reduced monthly payment.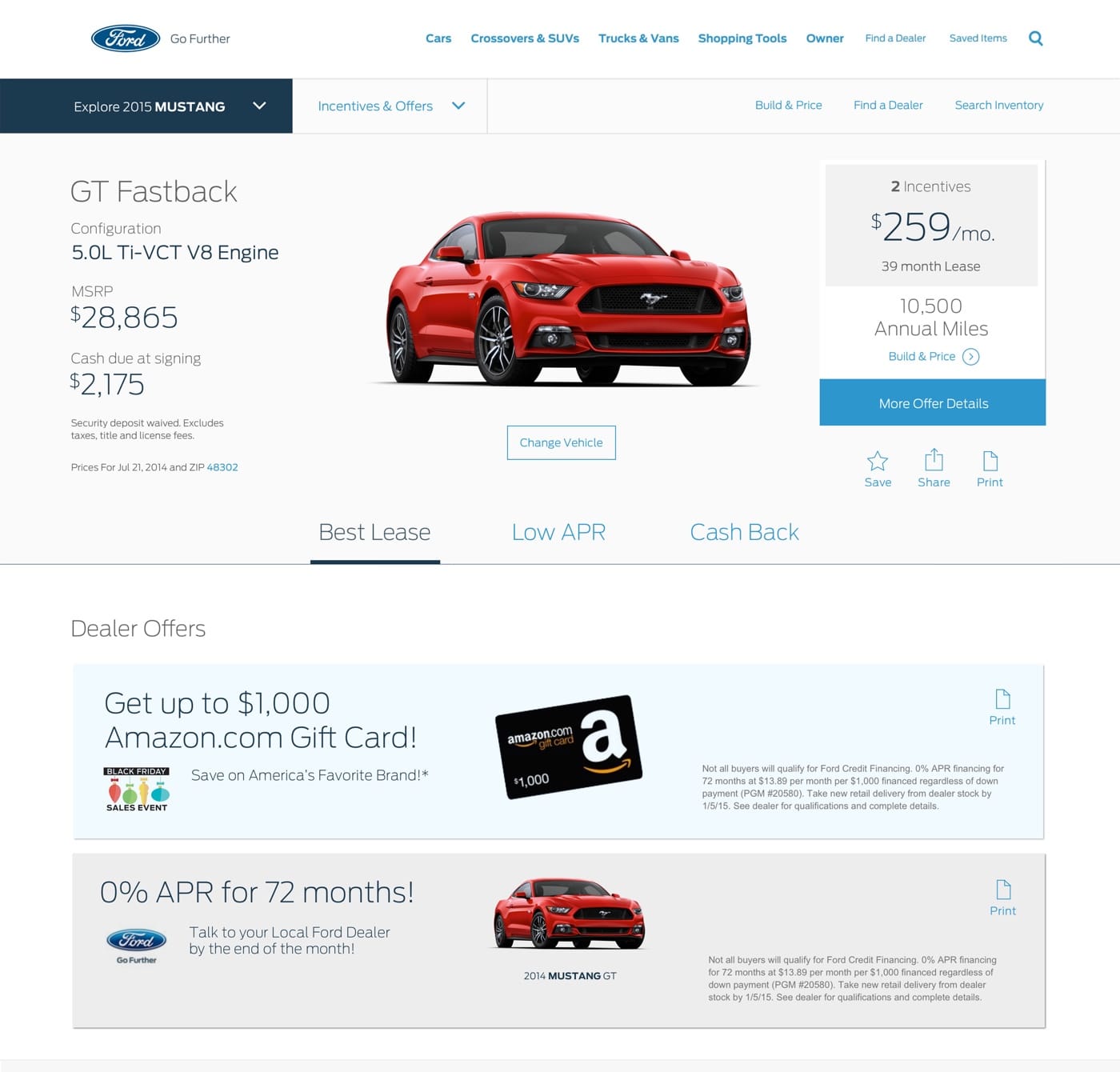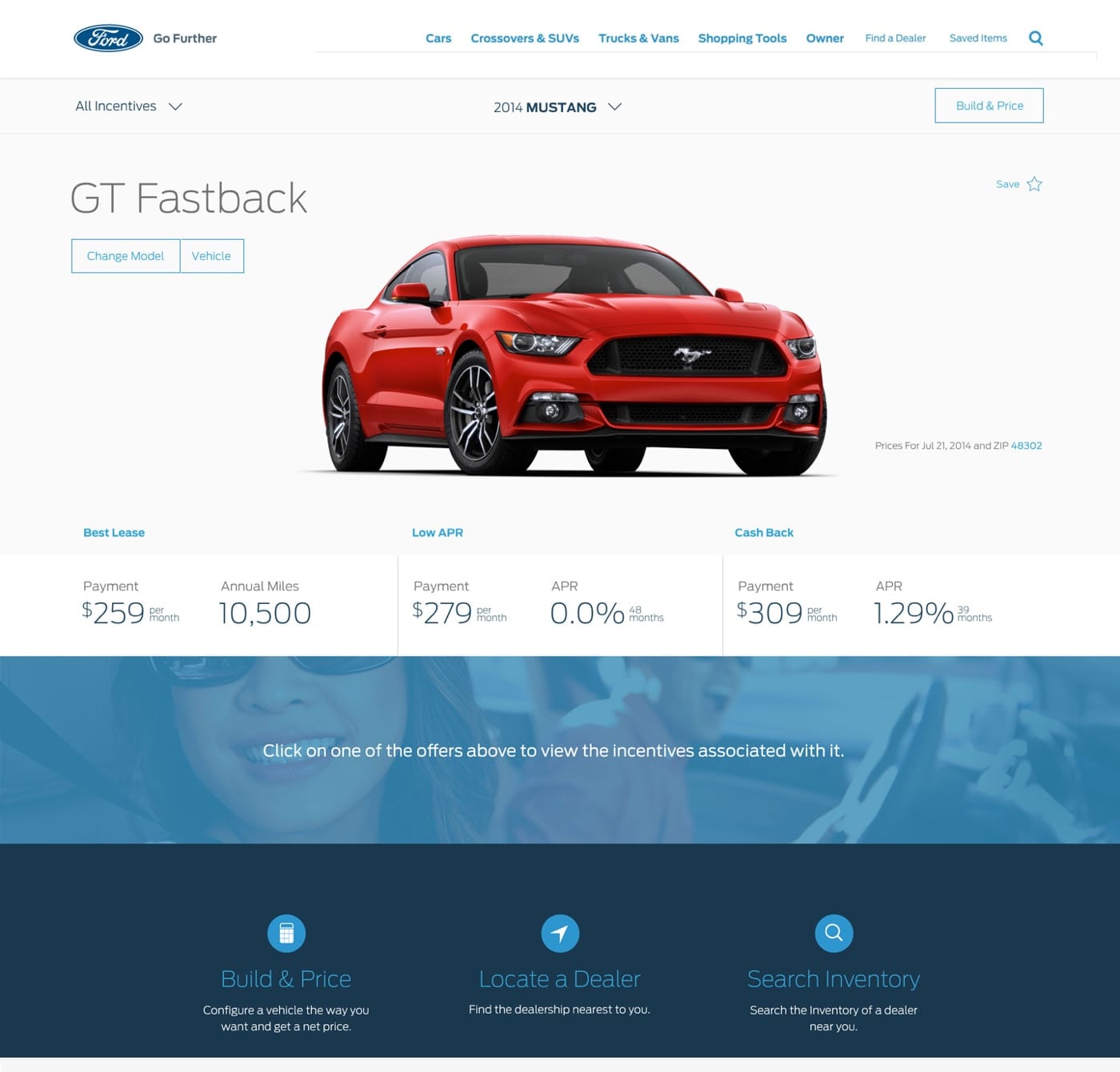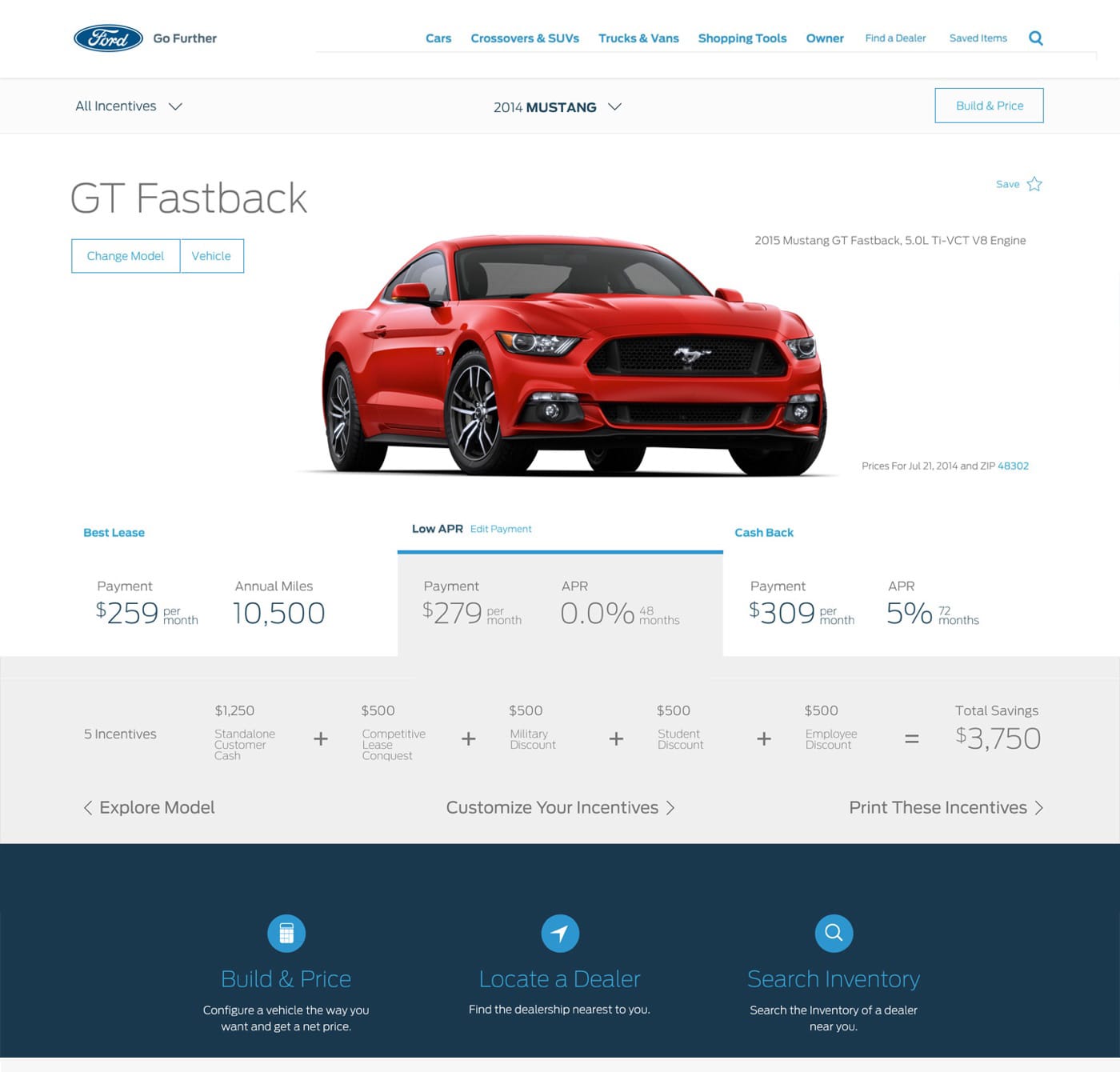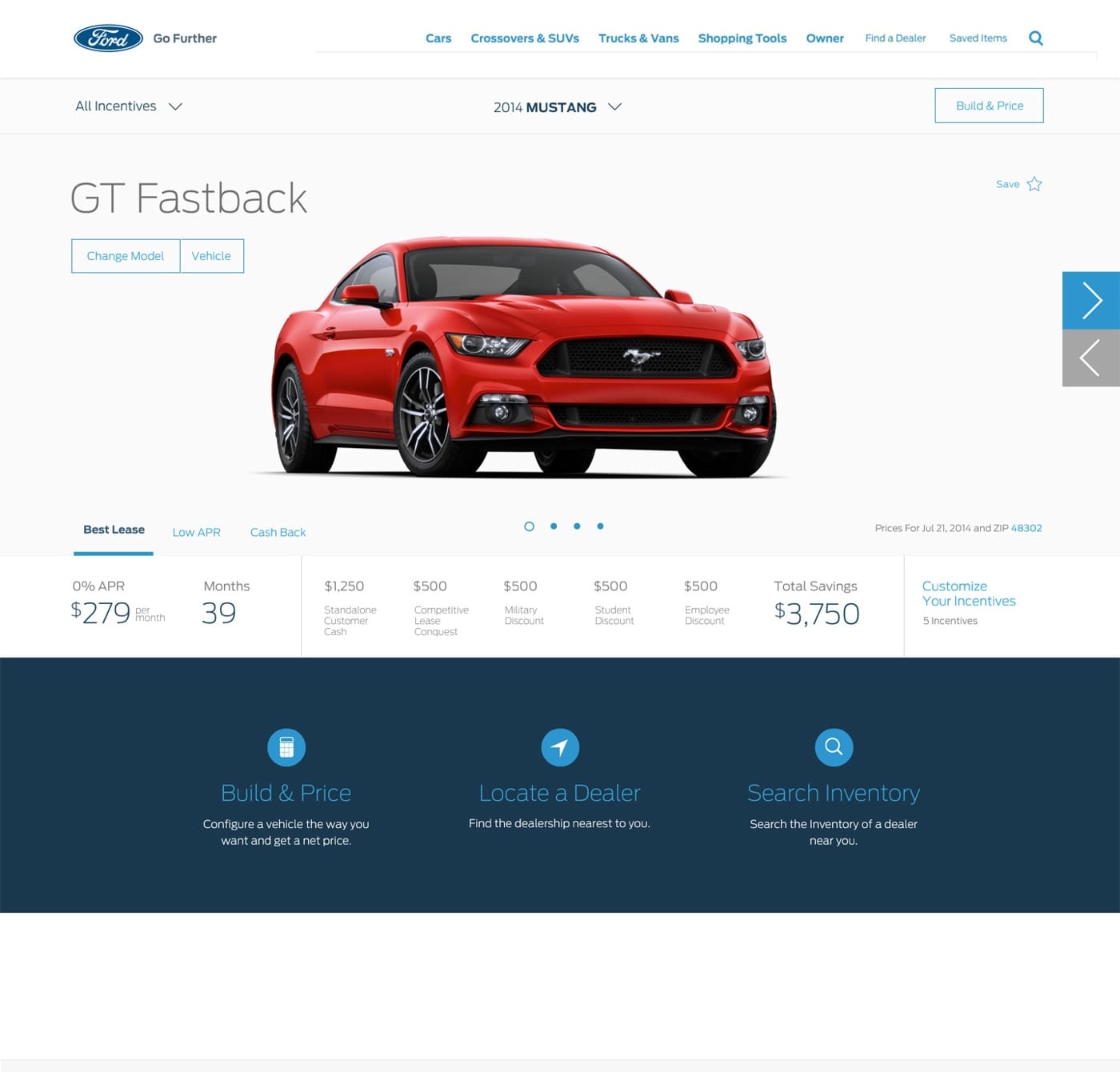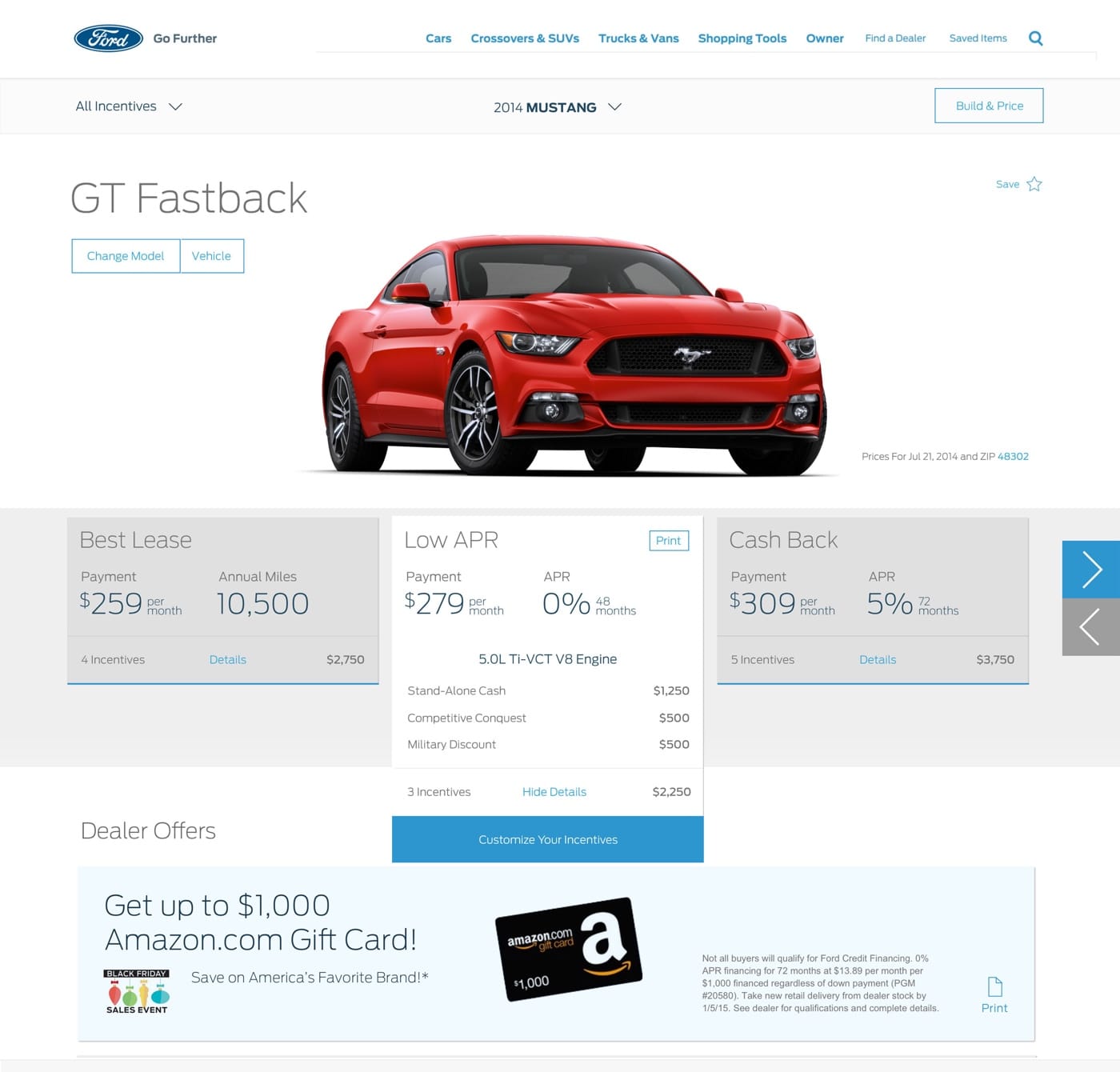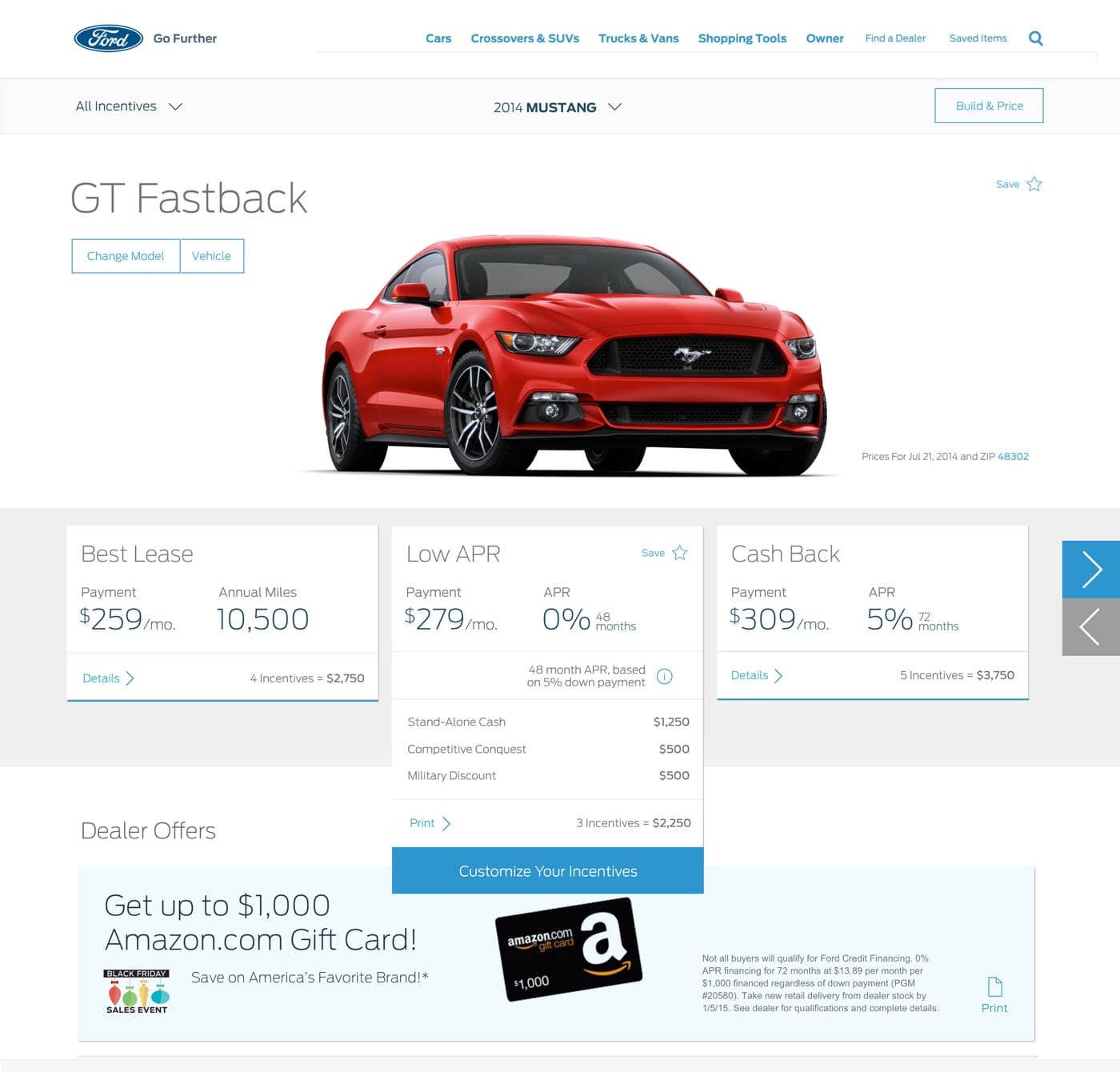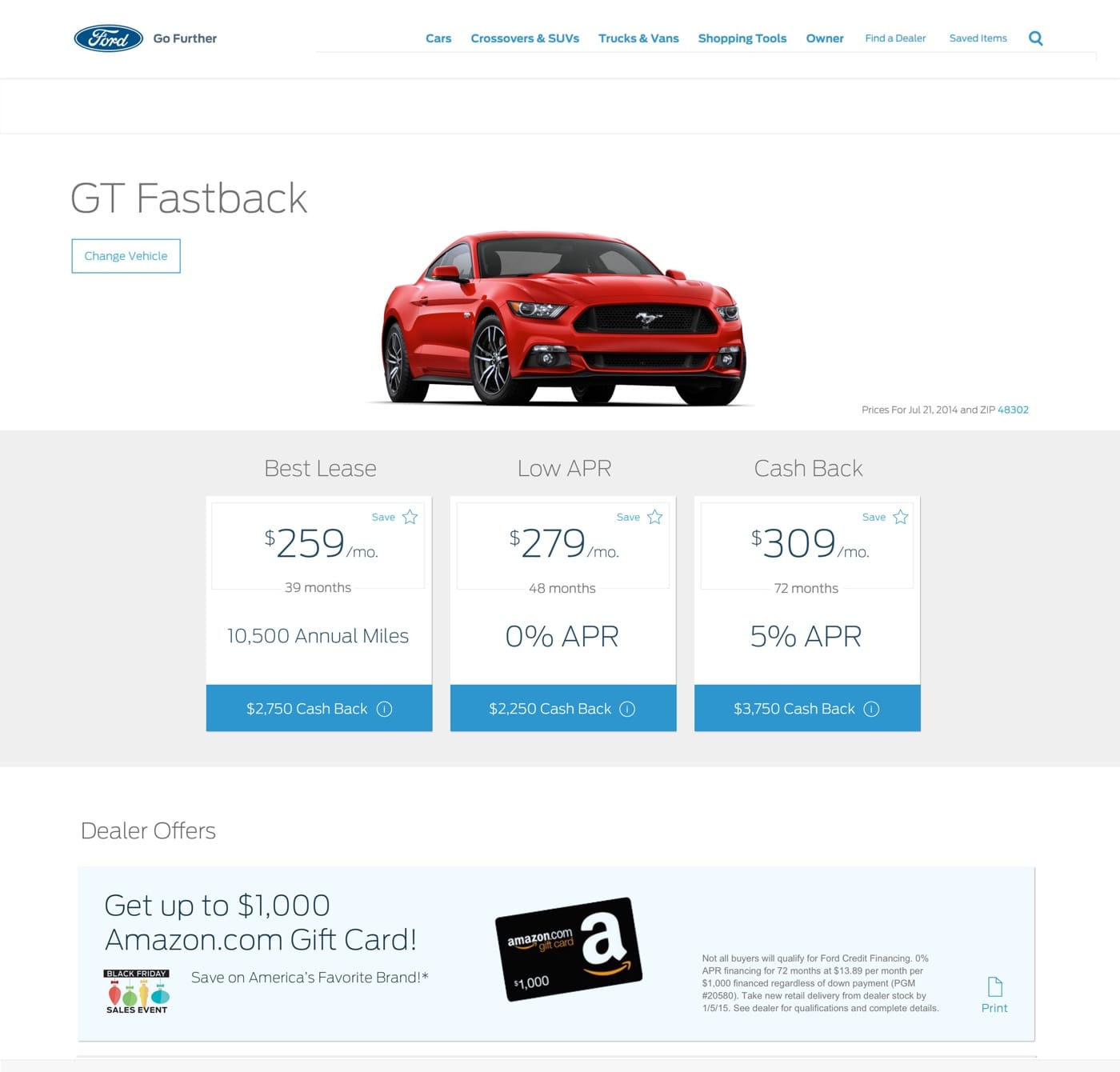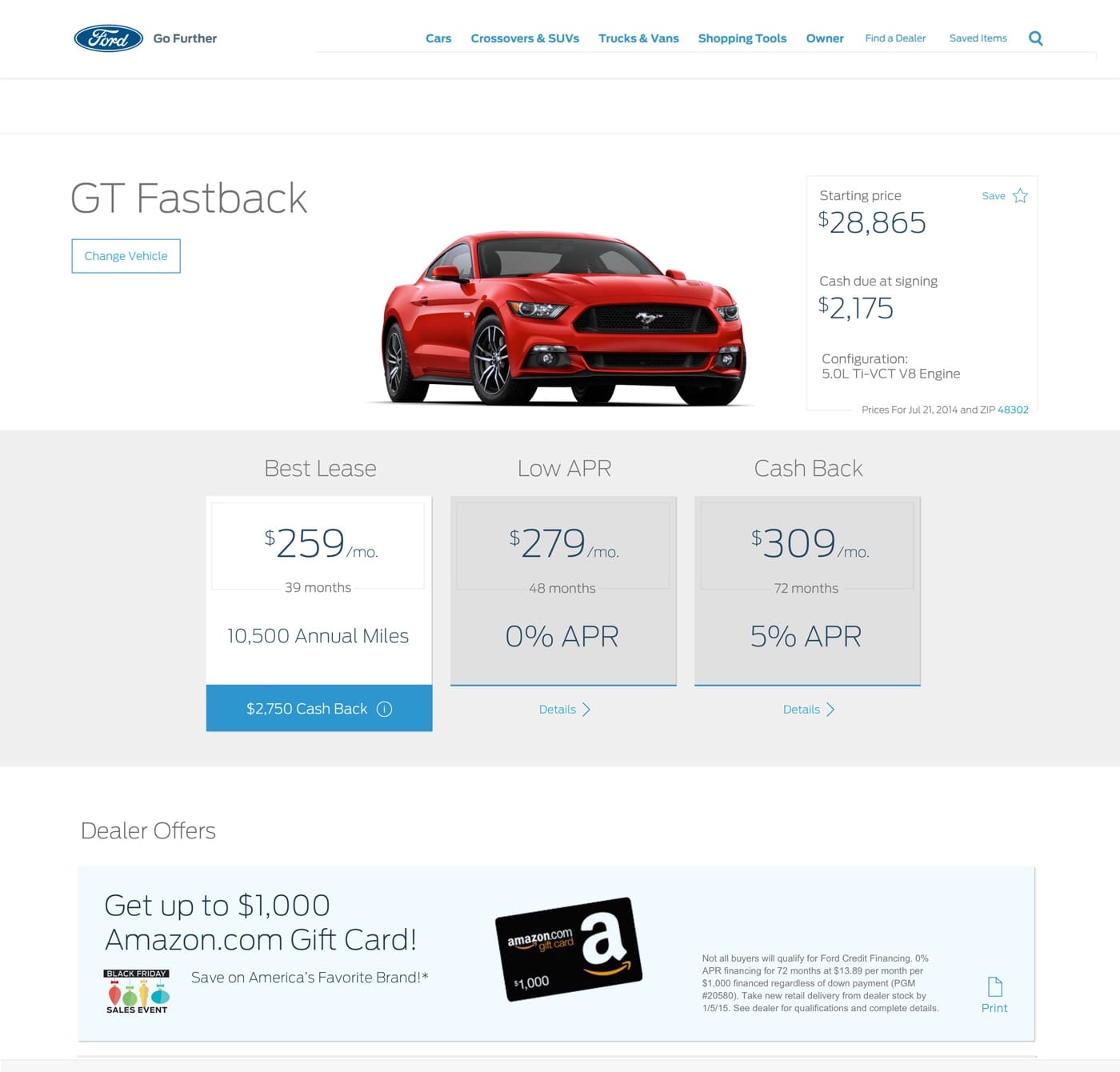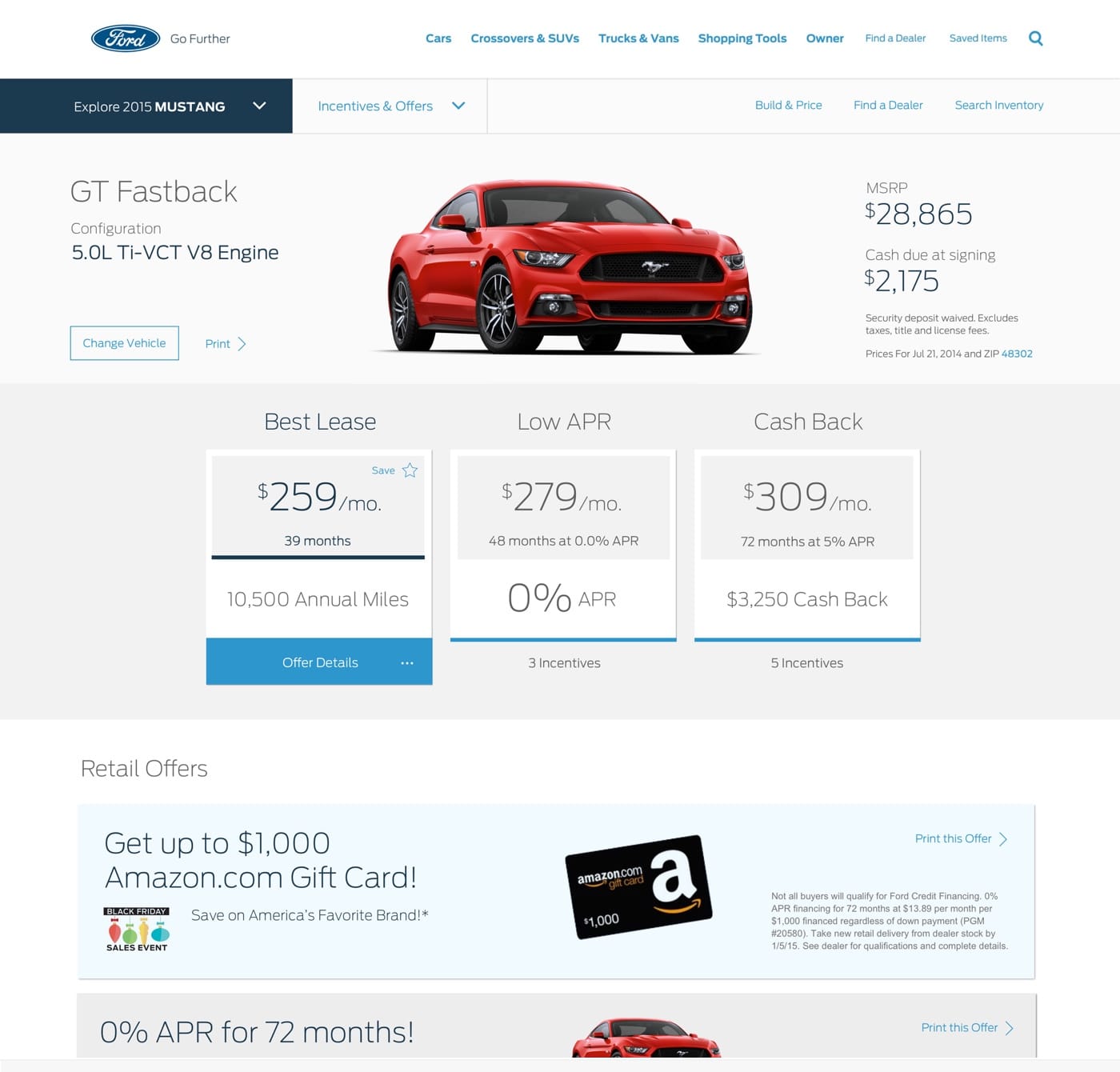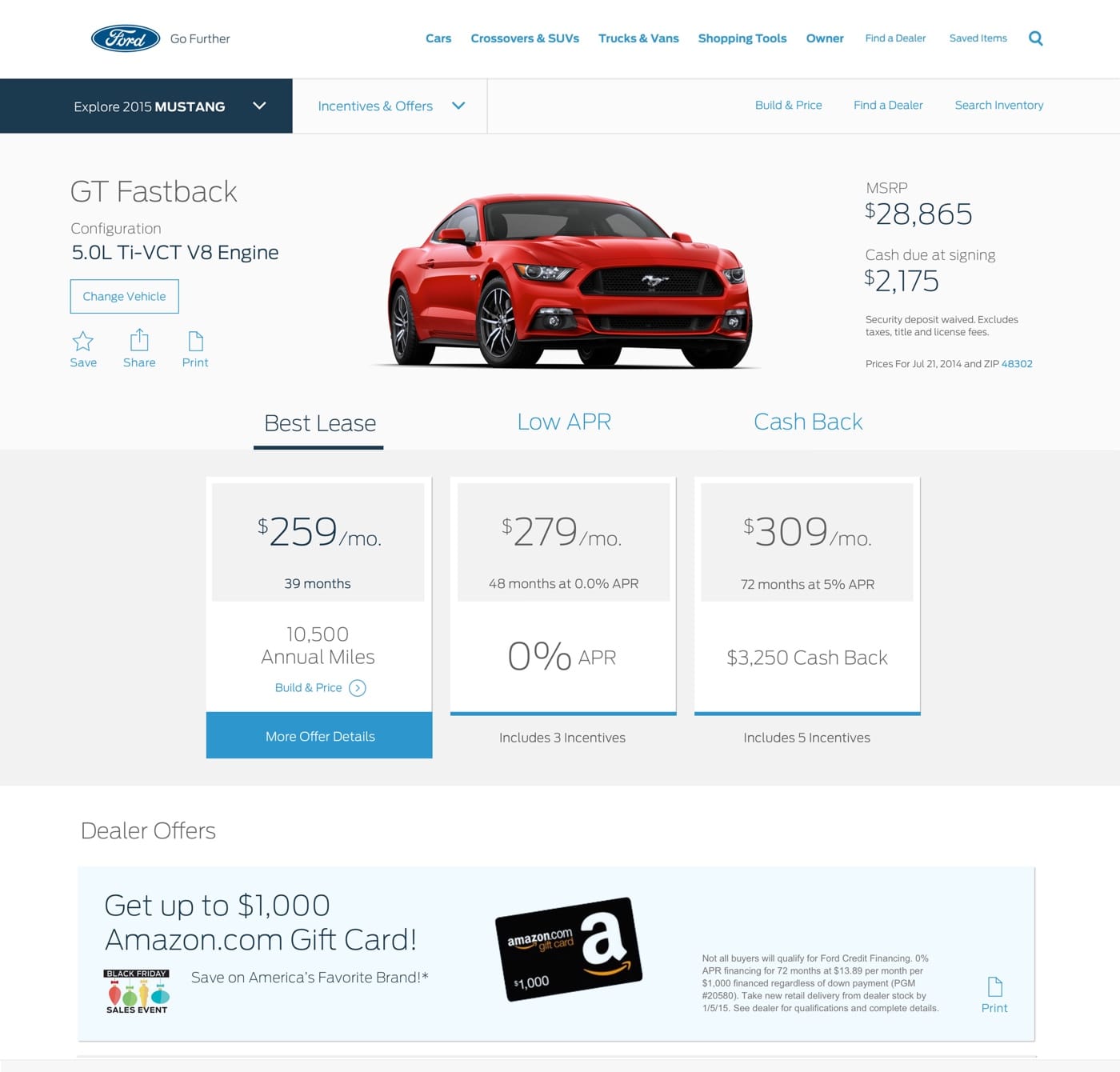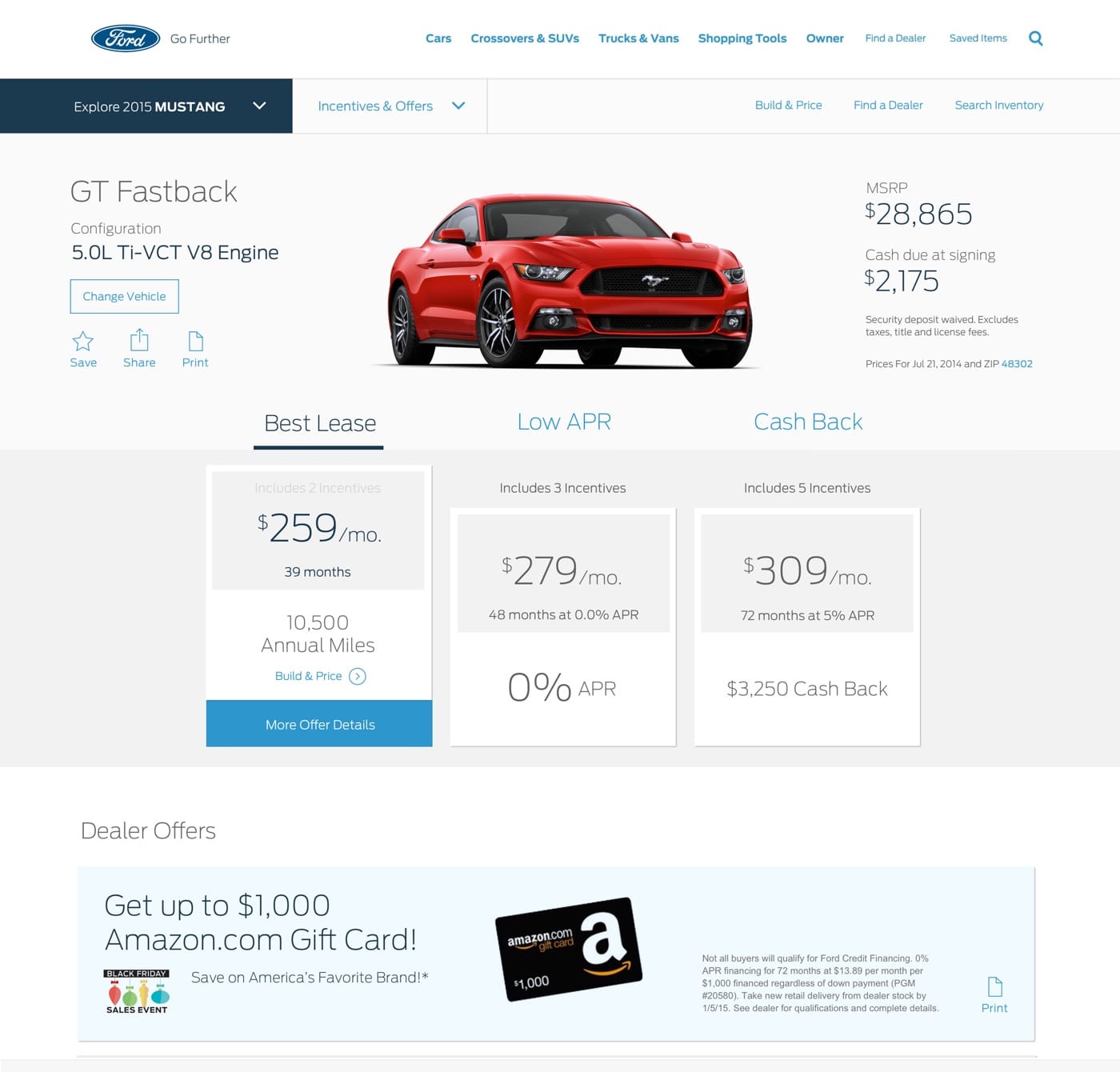 My initial interpretation was to filter the content using a tabbed system. That evolved into more of a cards-based approach, as they lend themselves to mobile quite nicely. Ultimately, we combined features from both tabs and cards towards the end.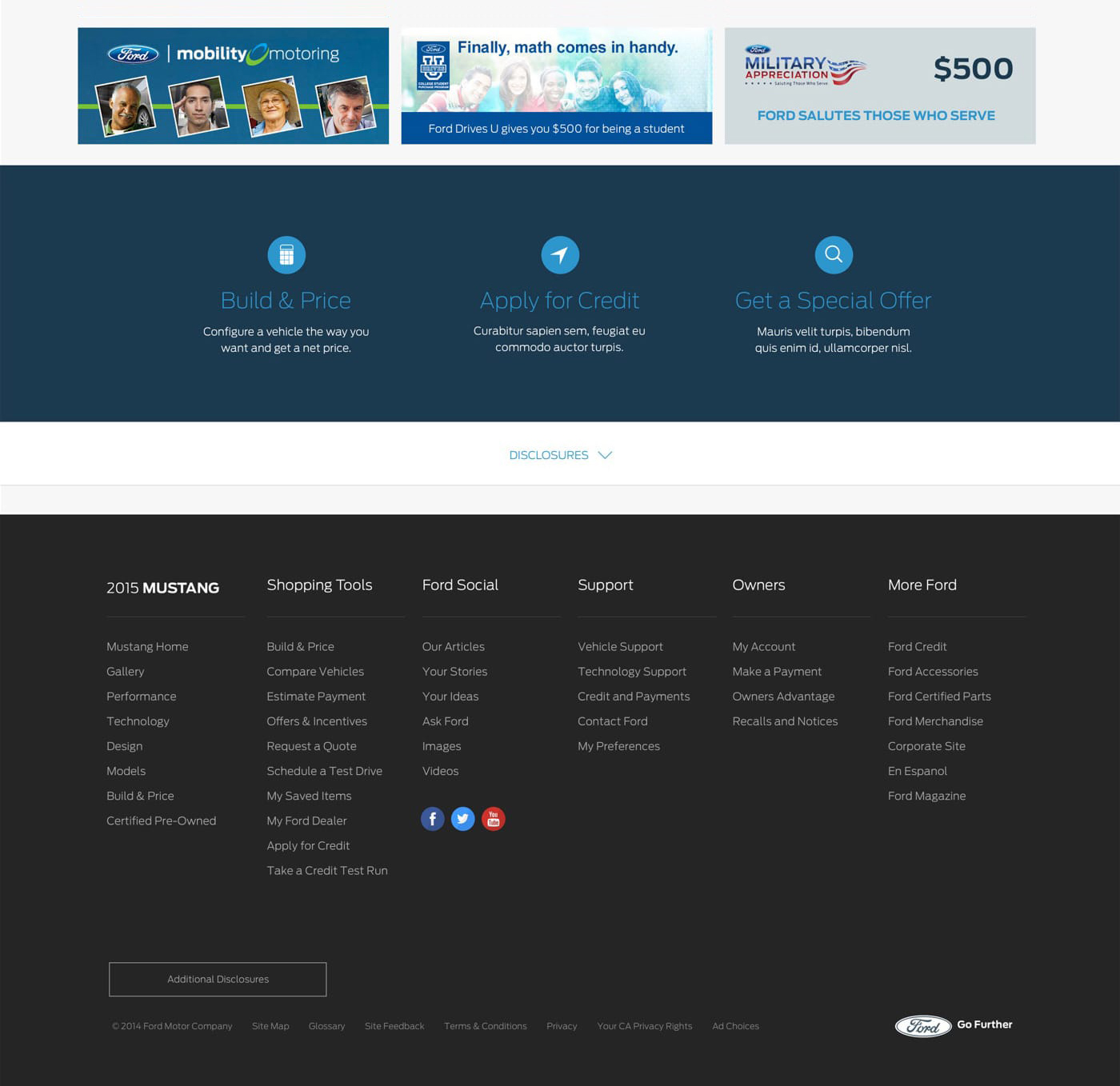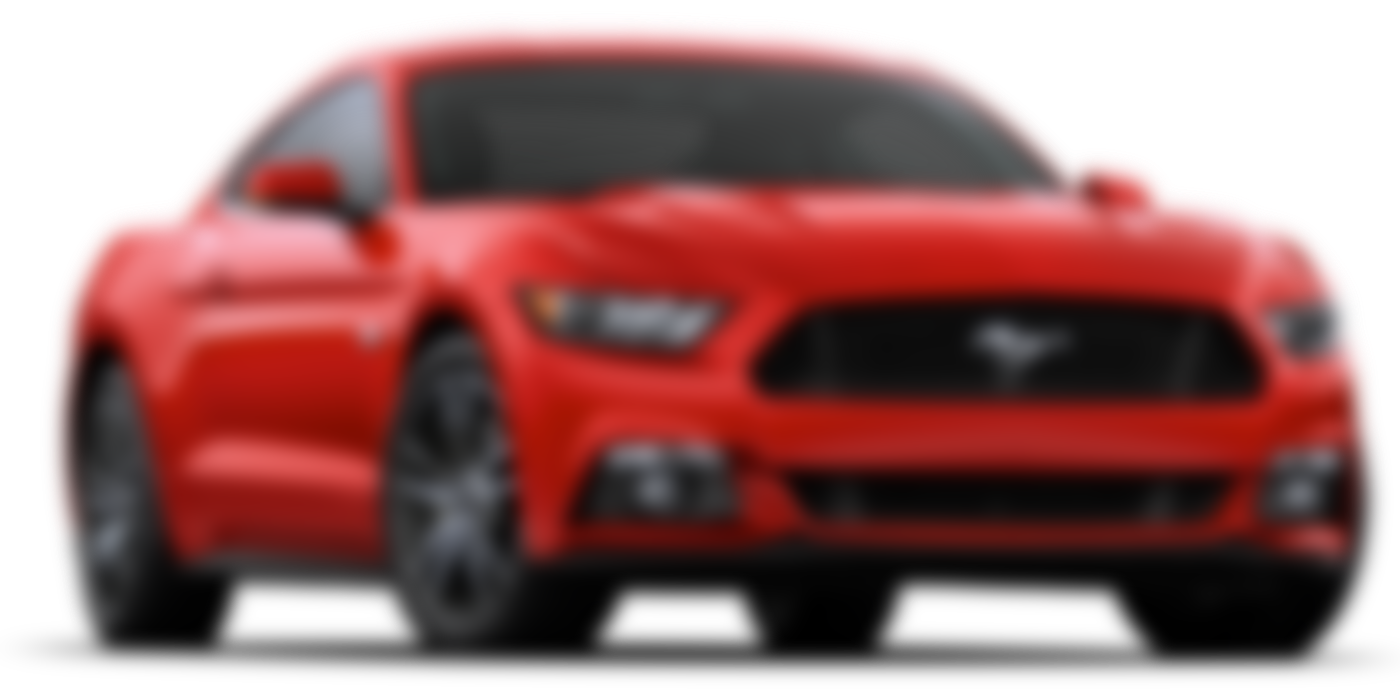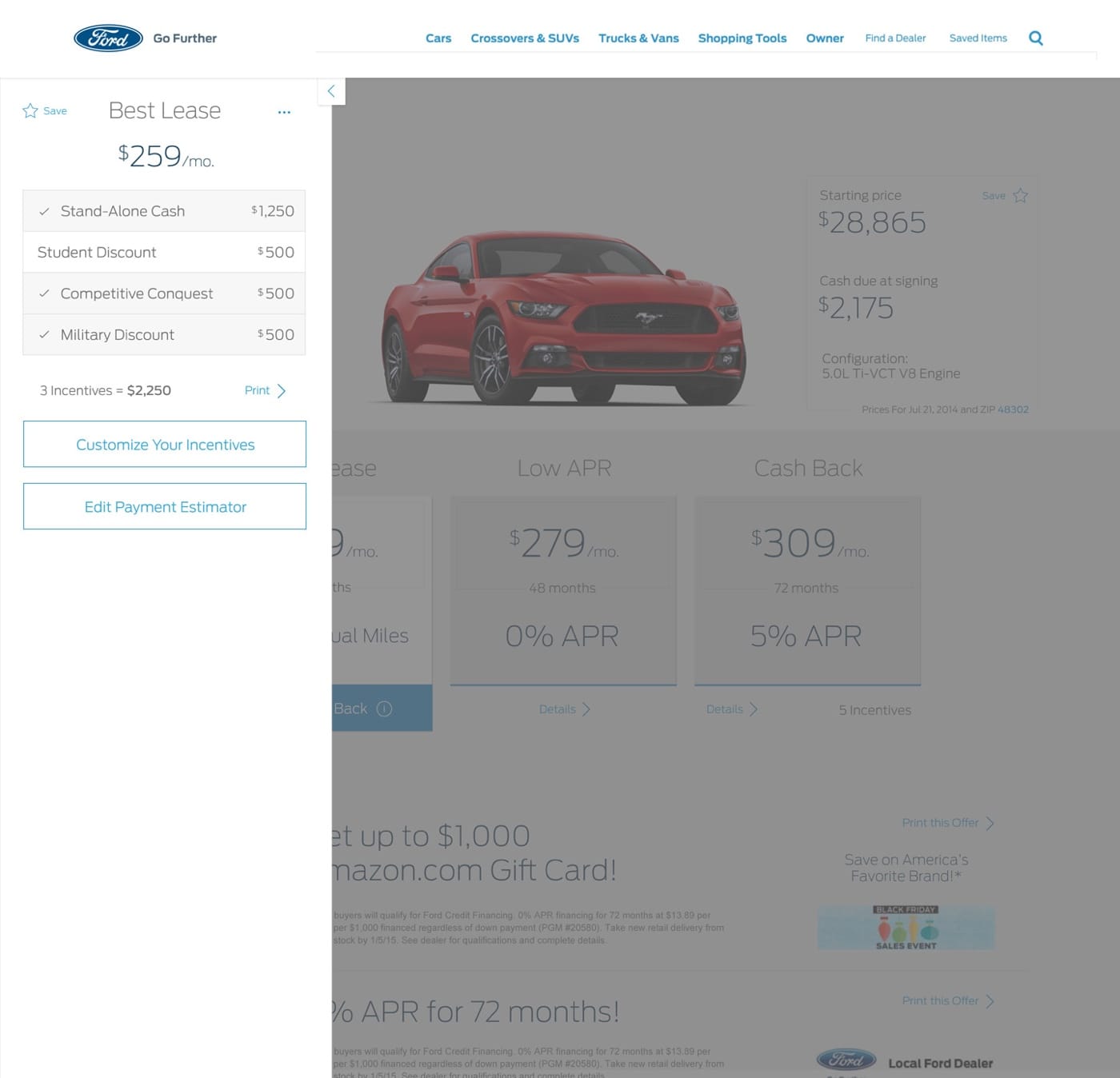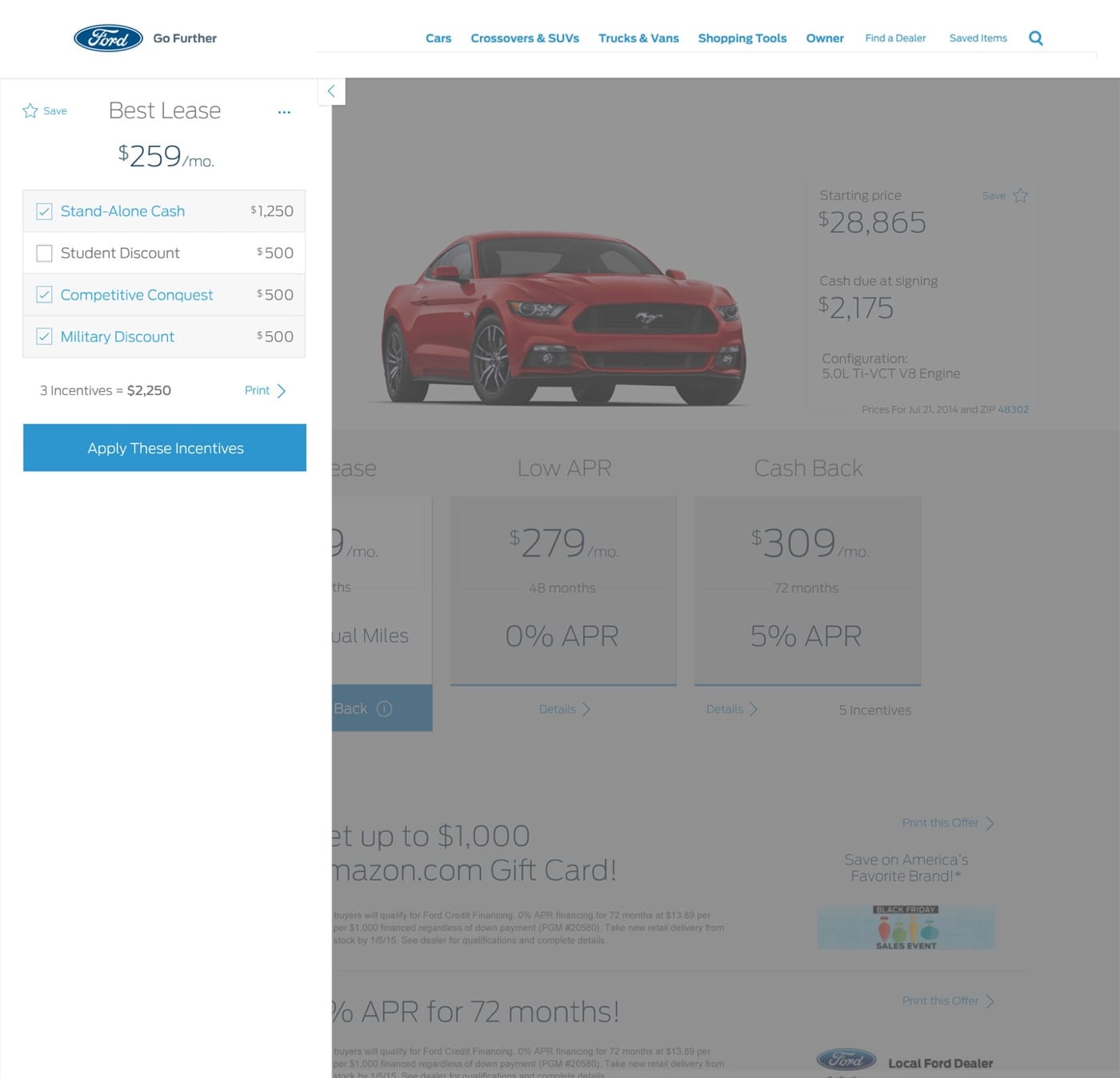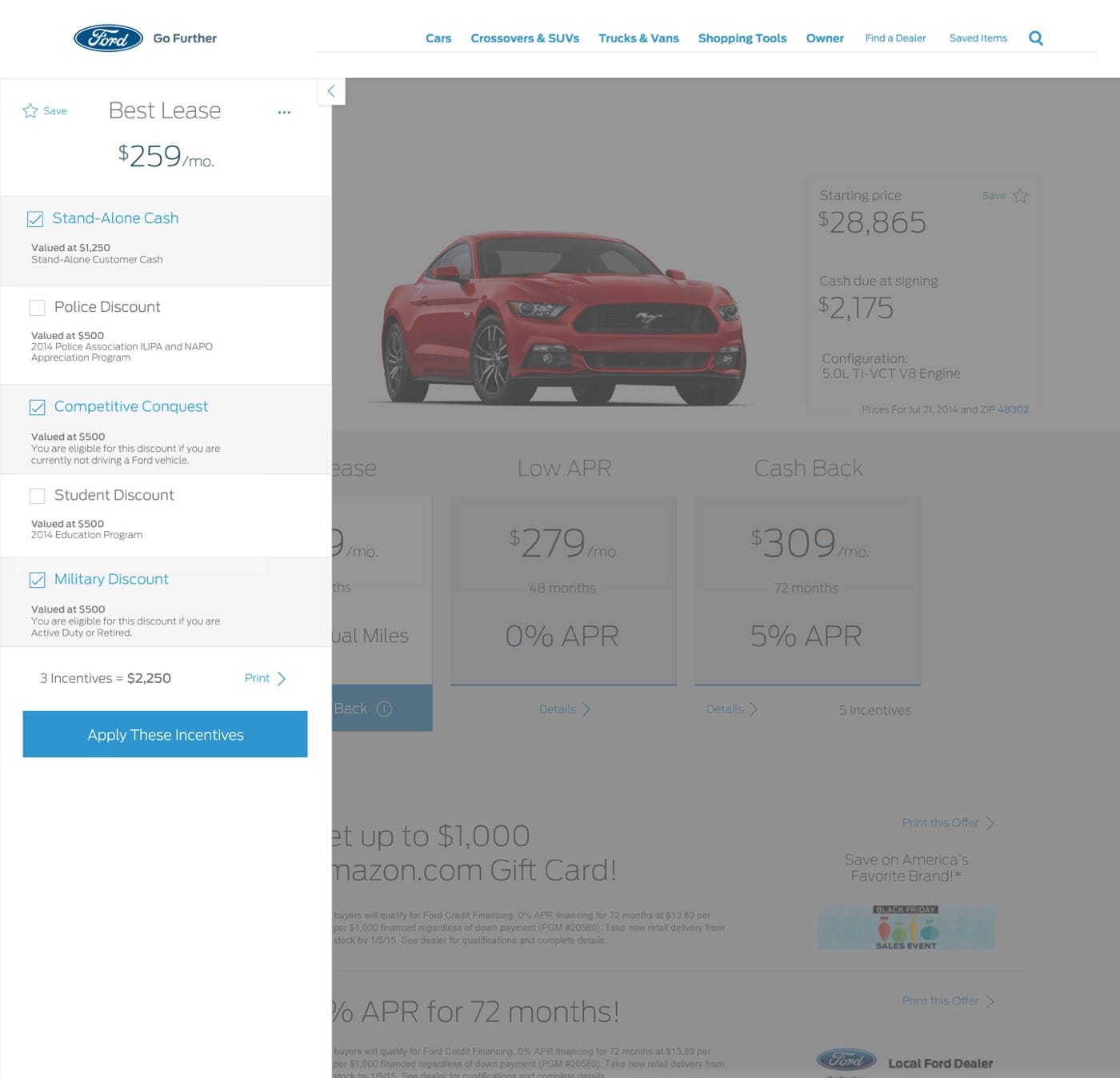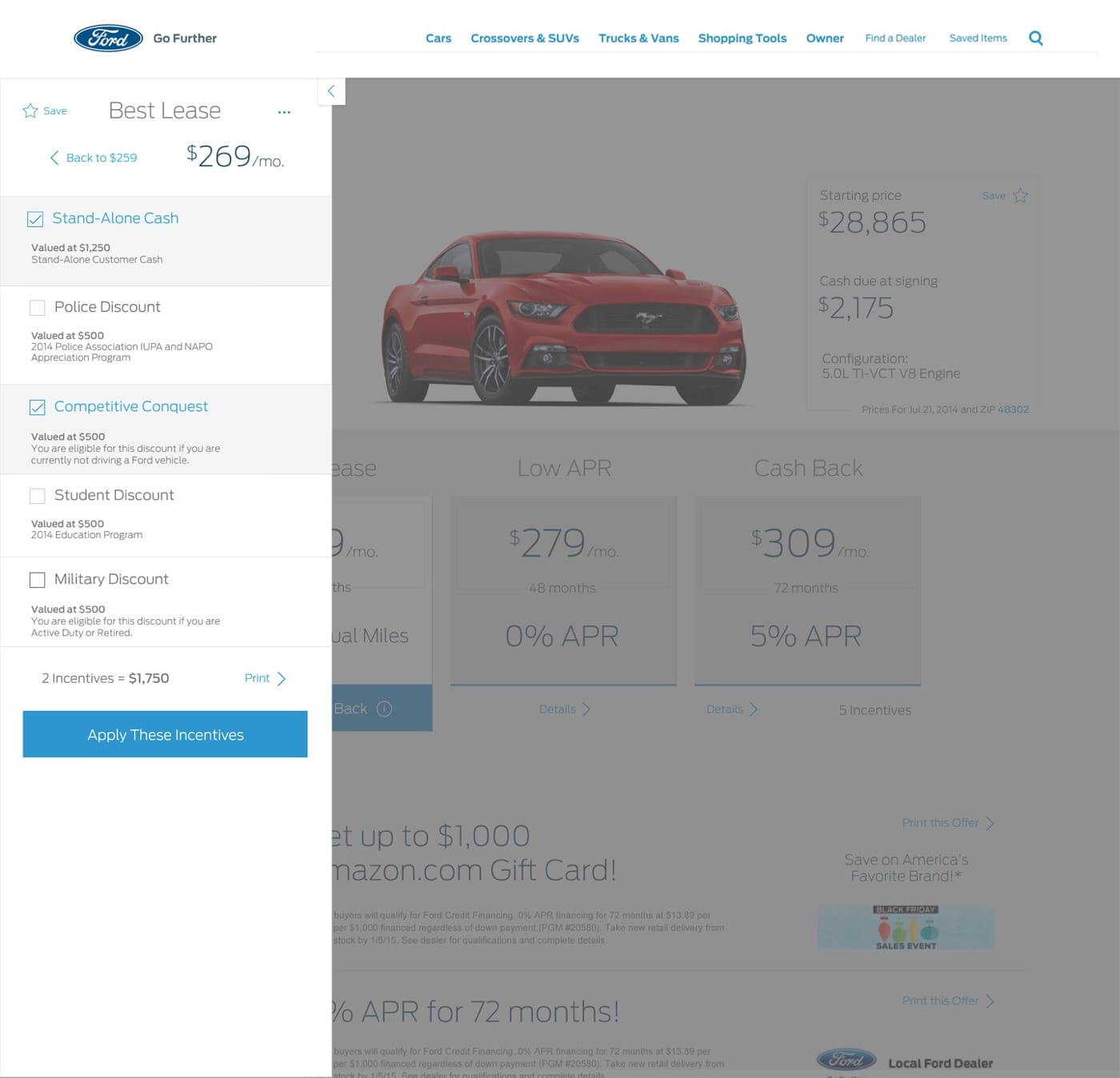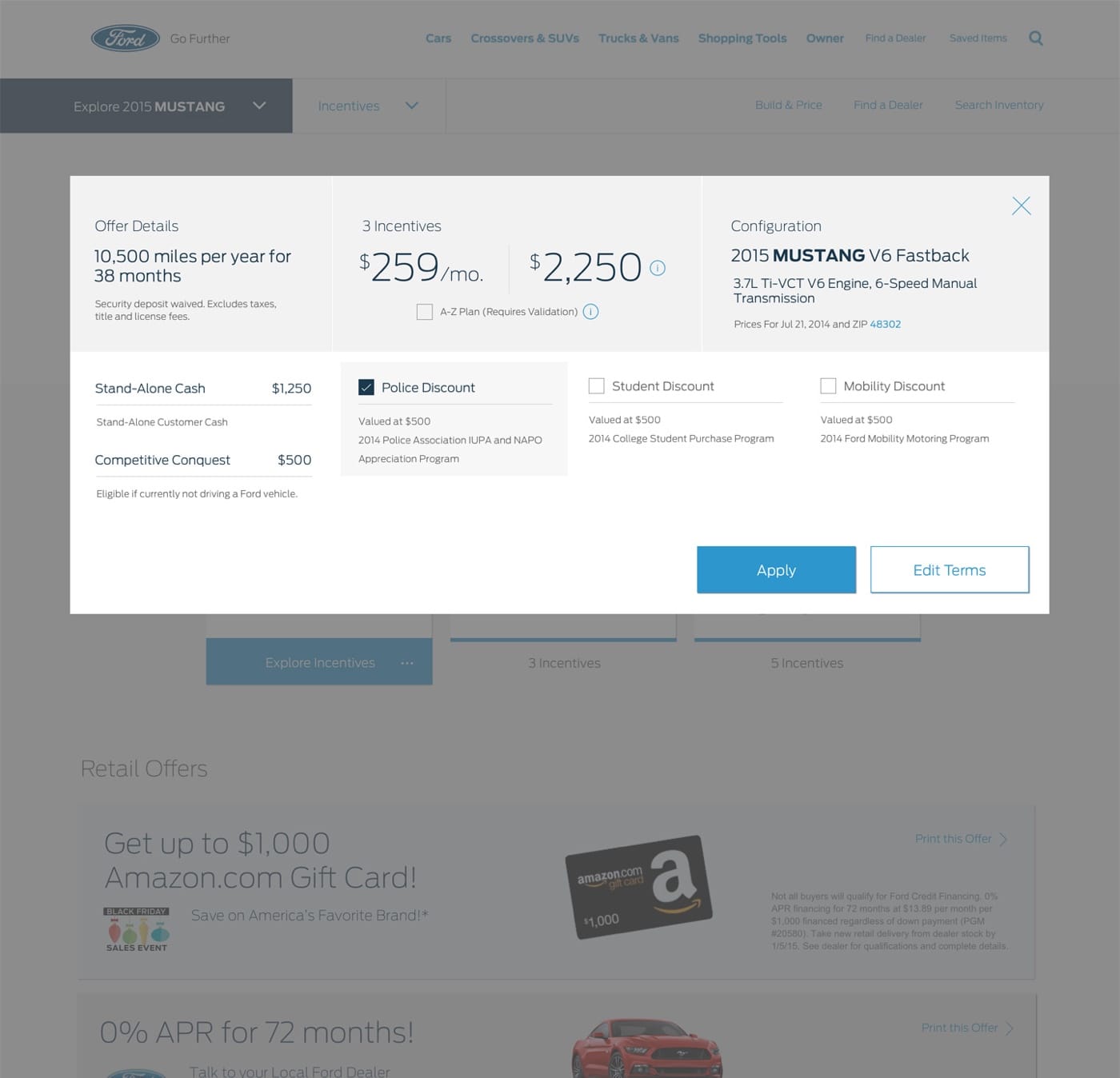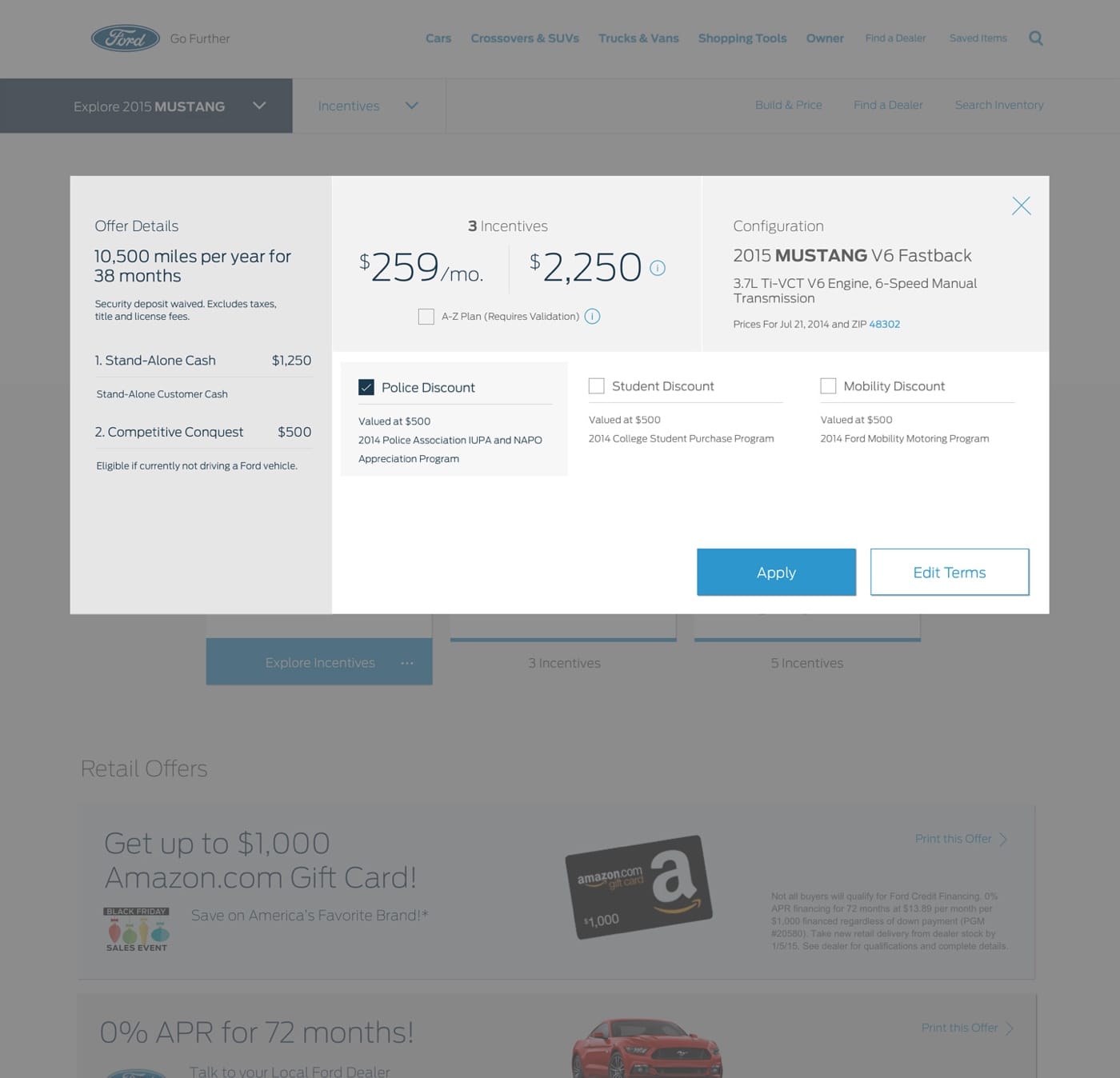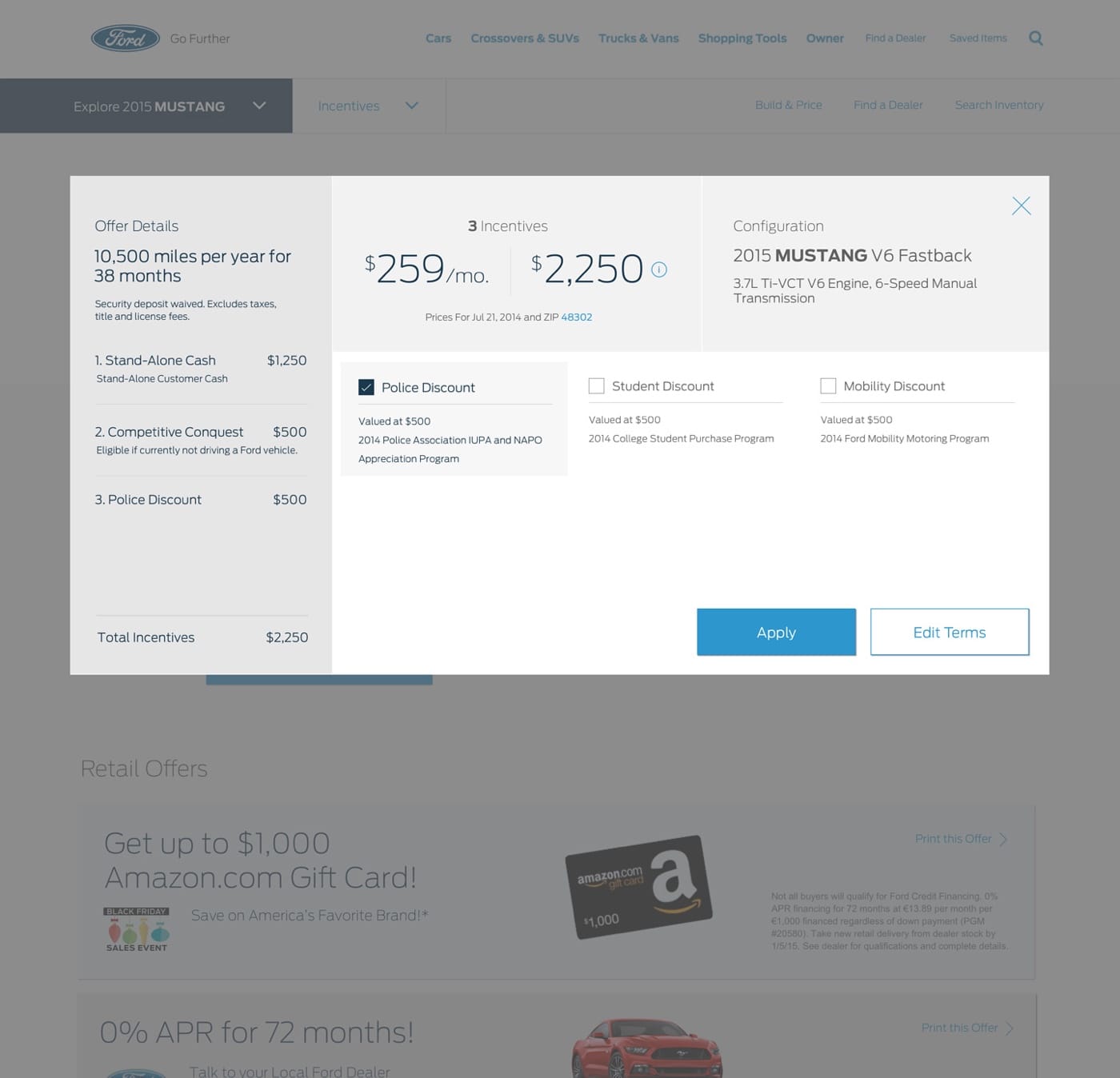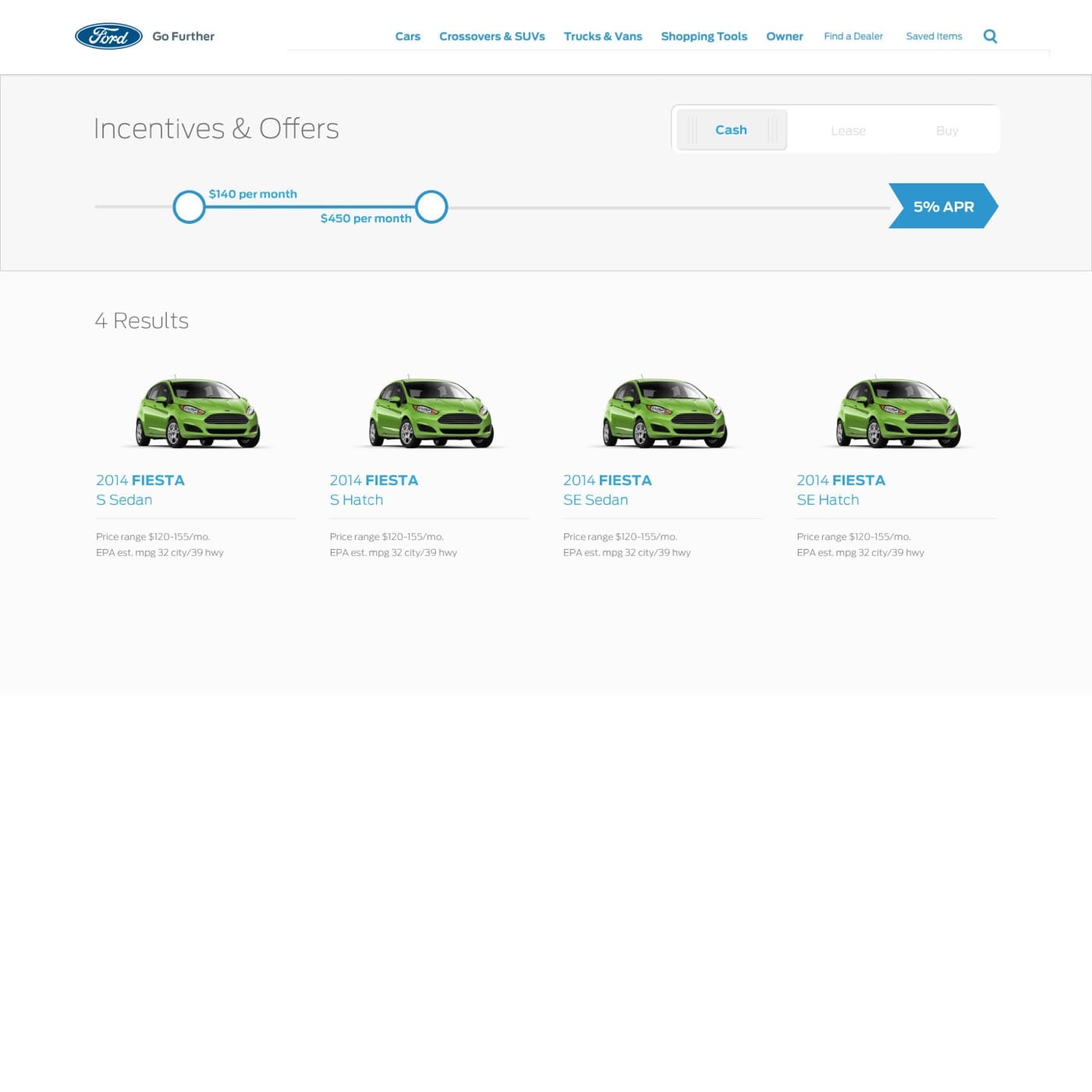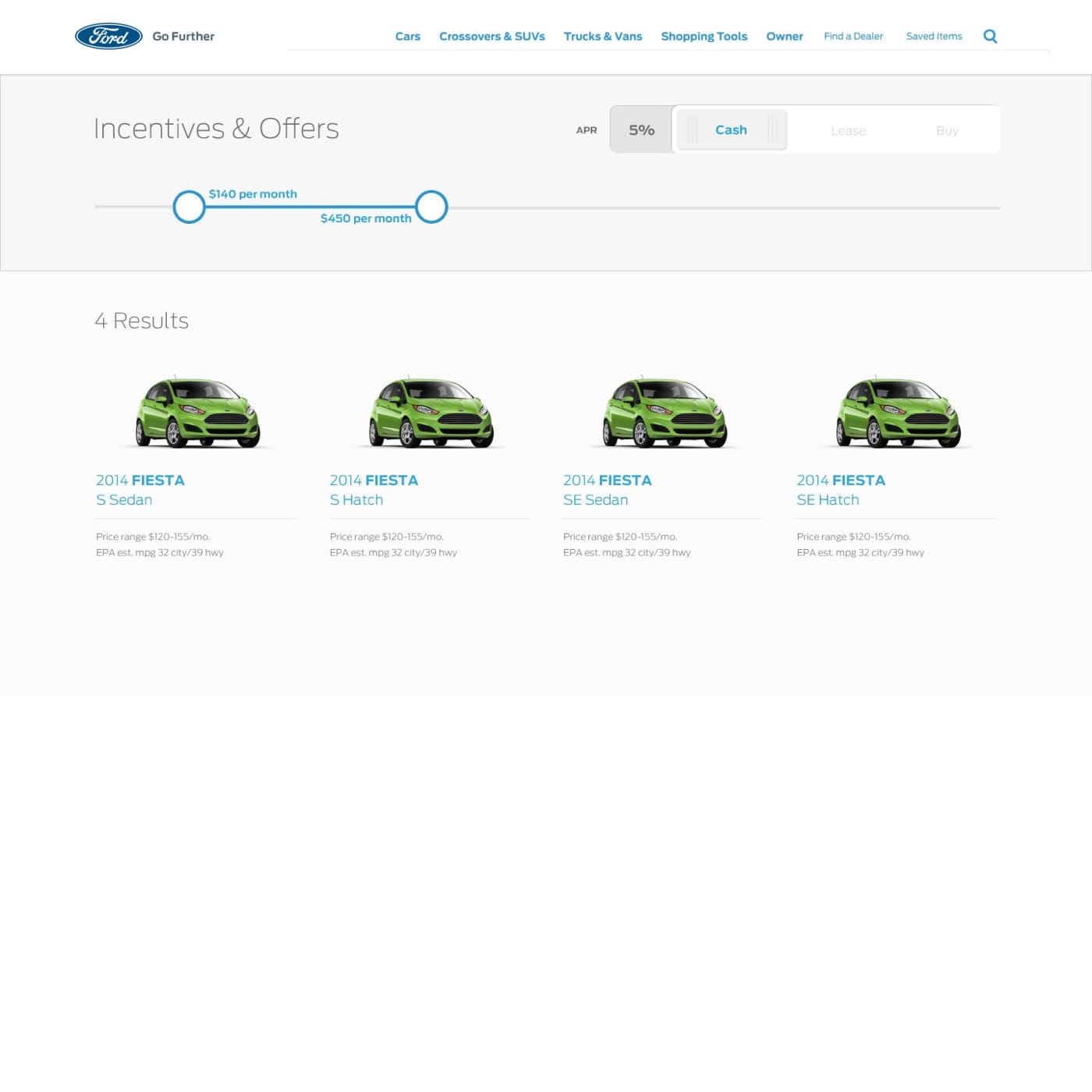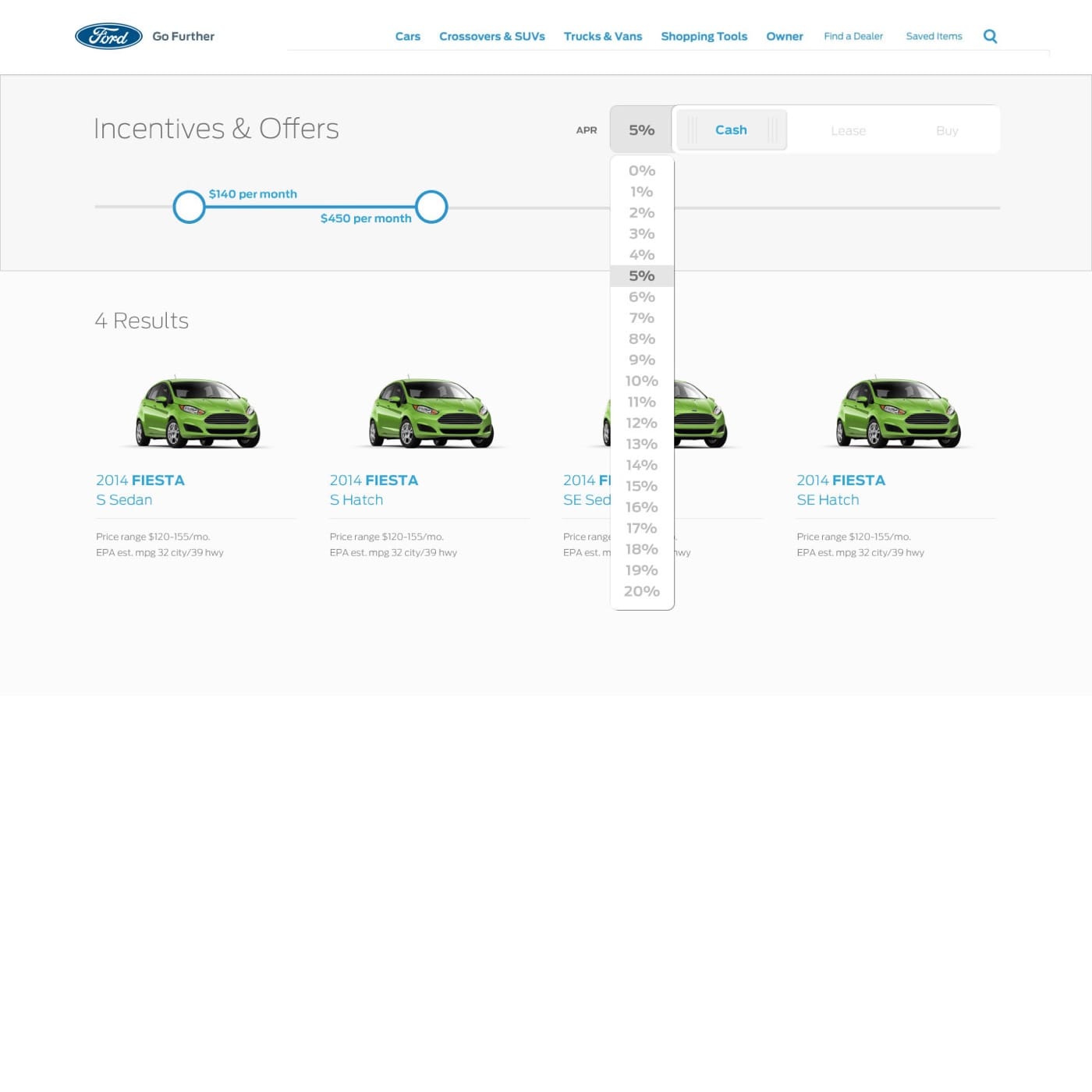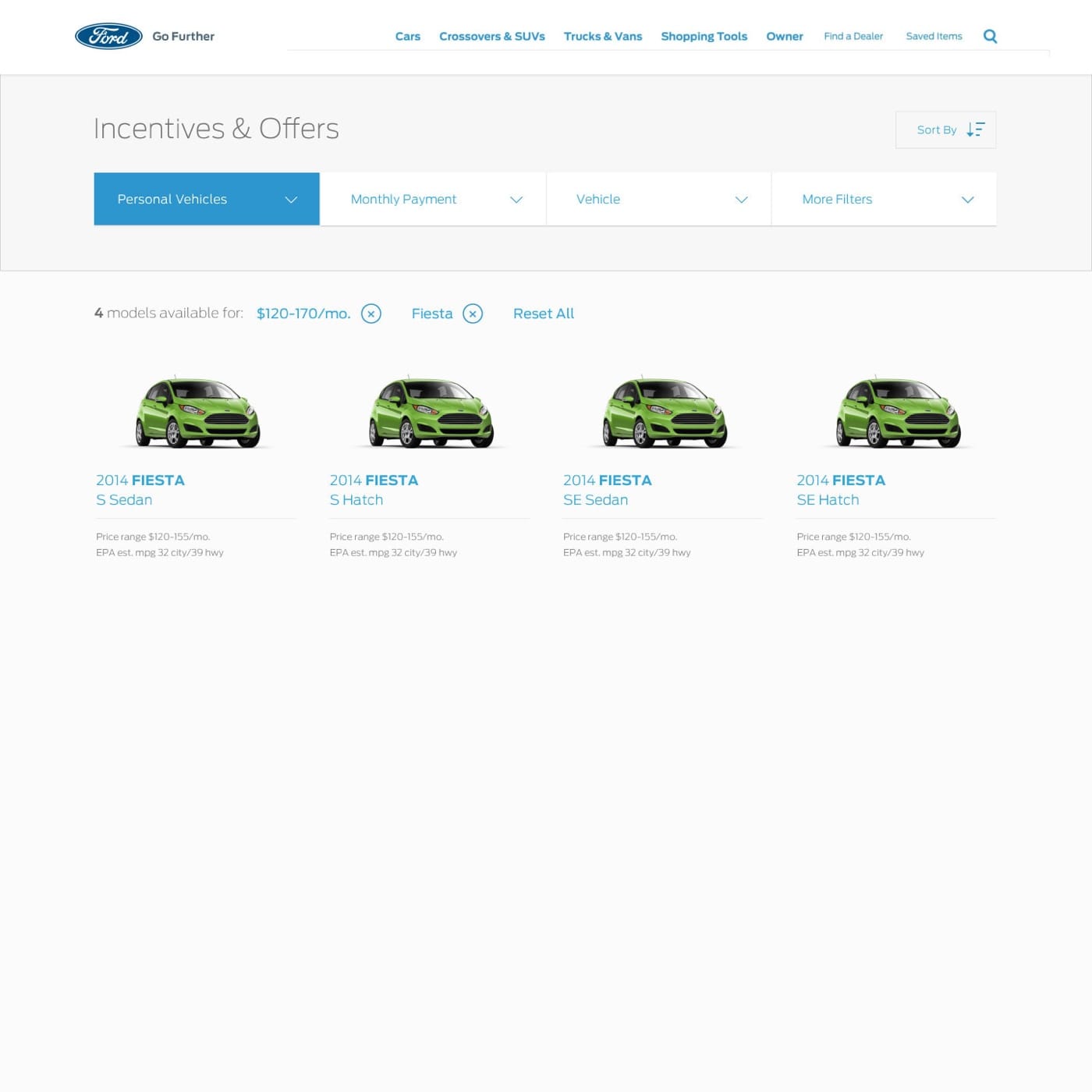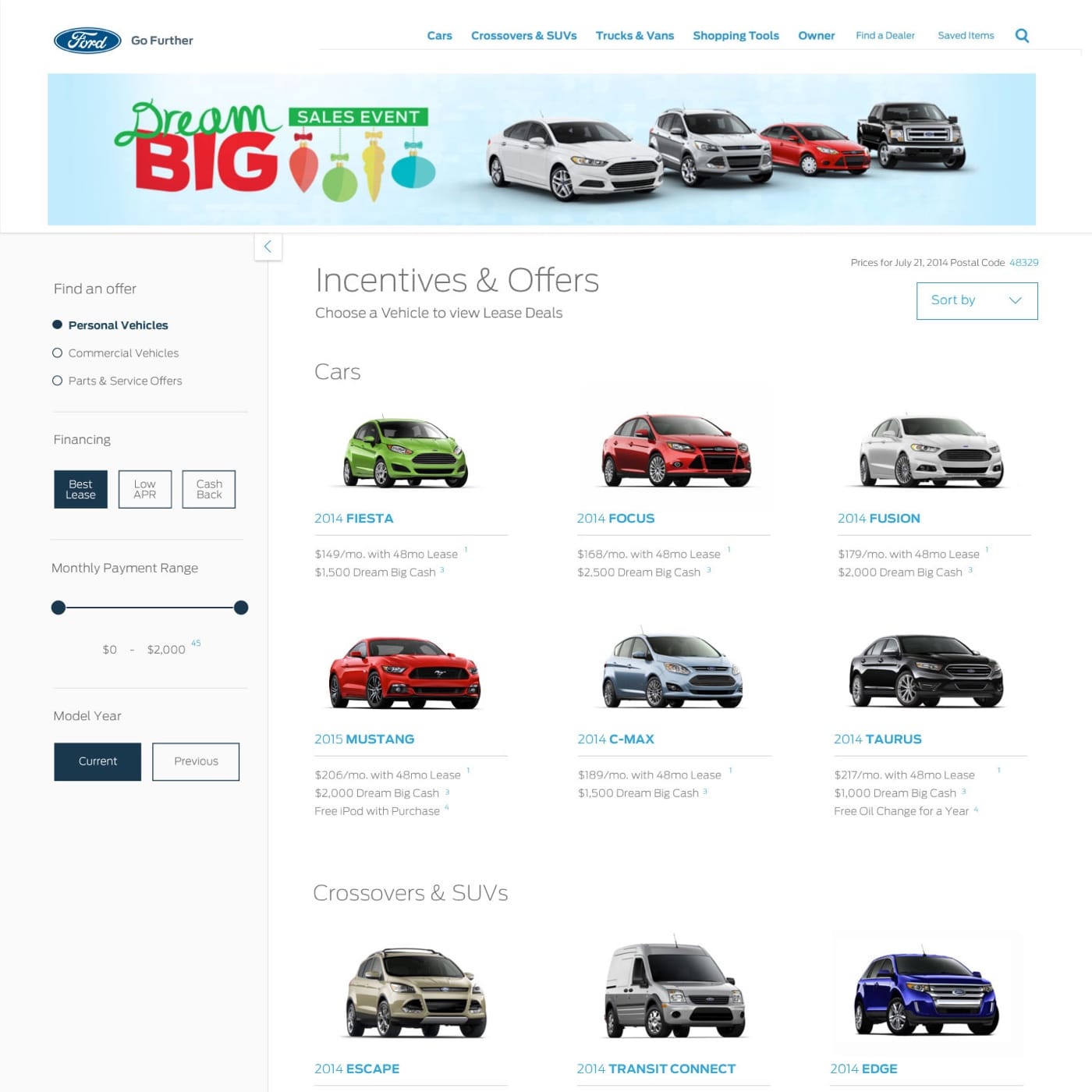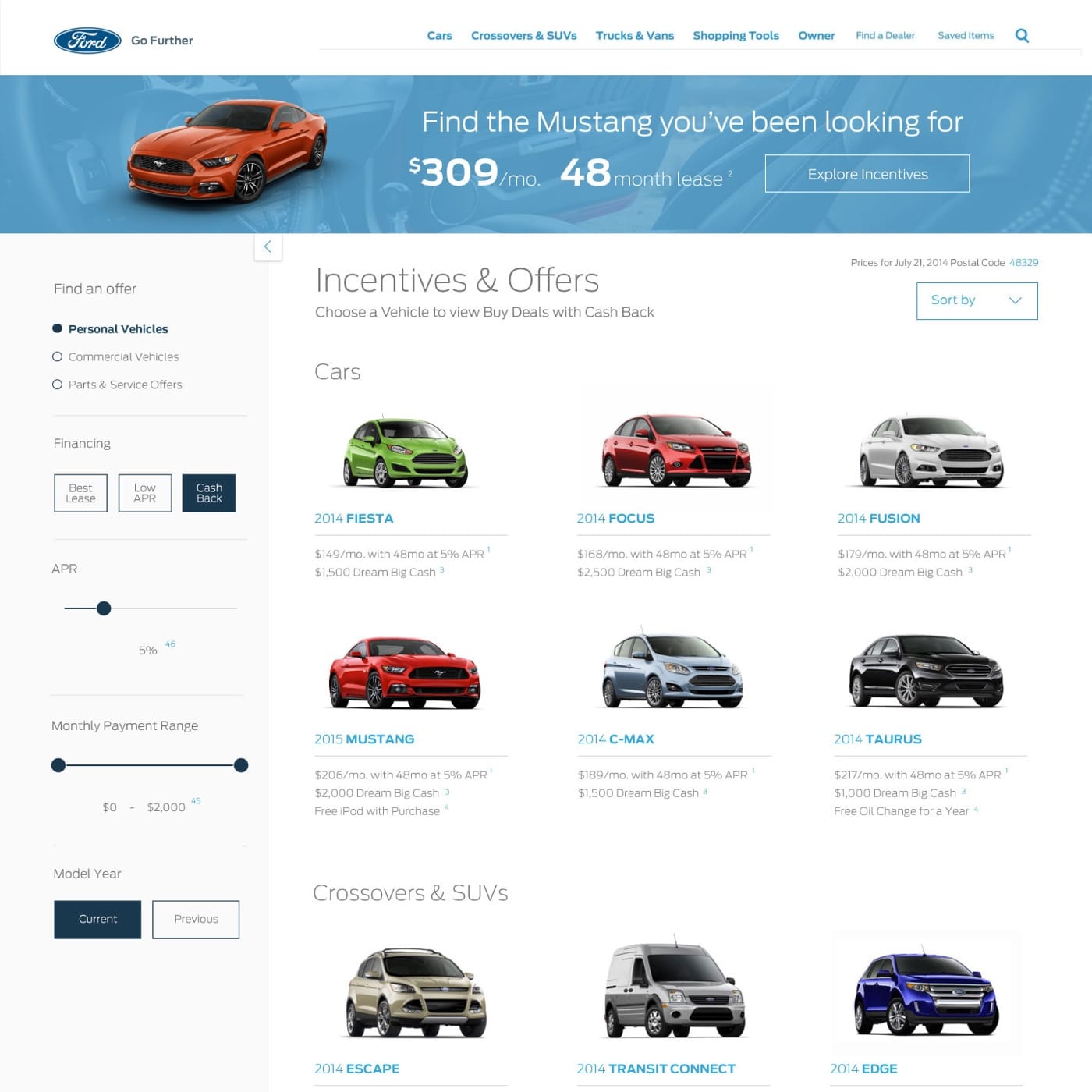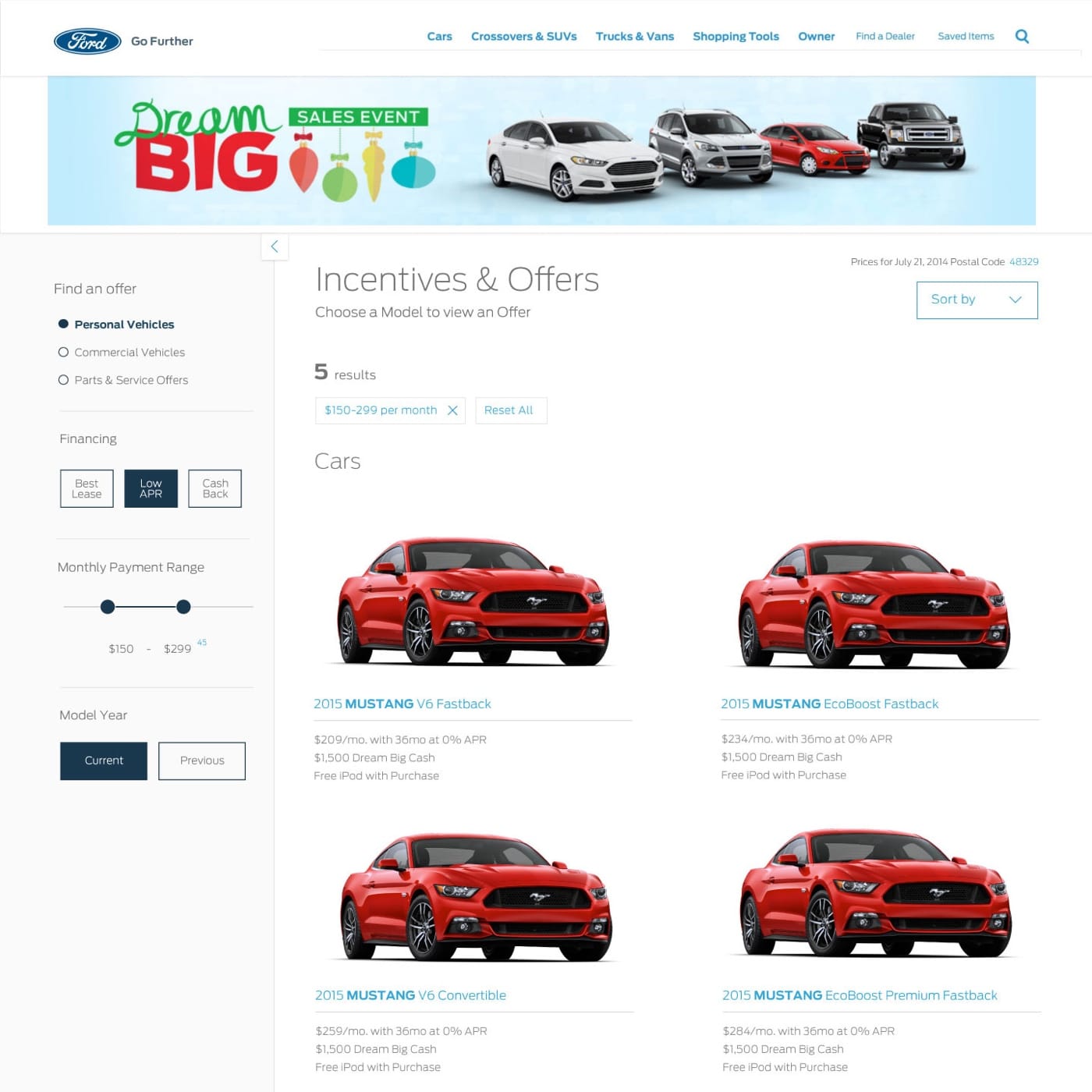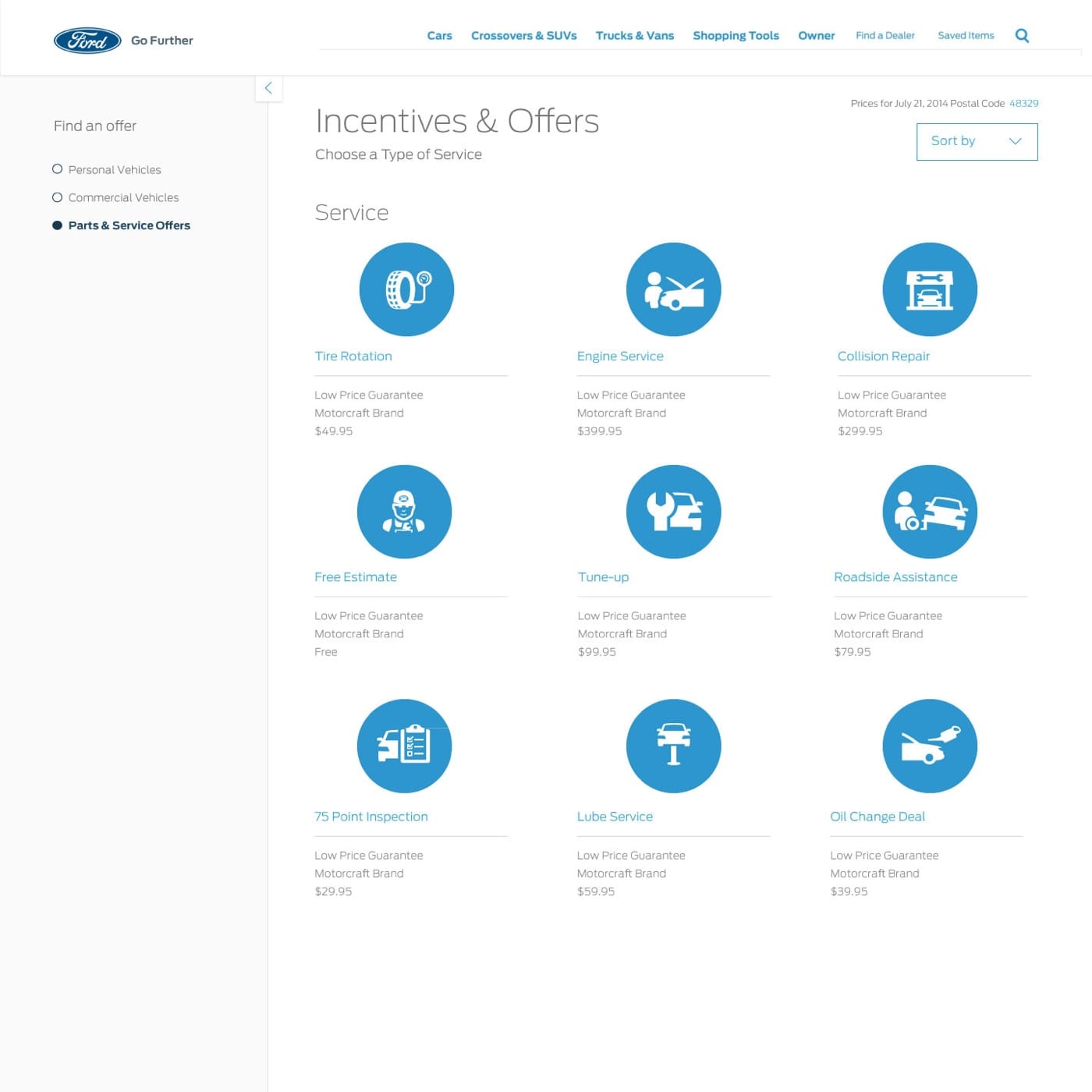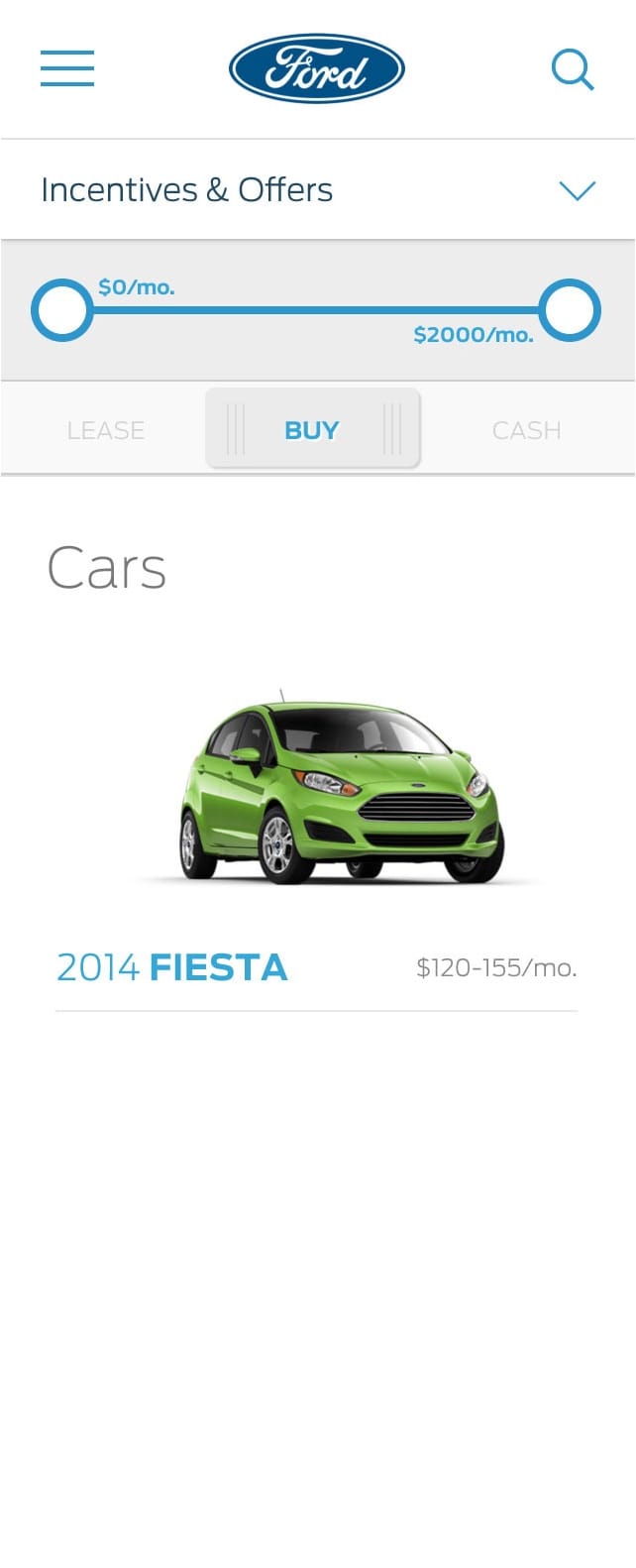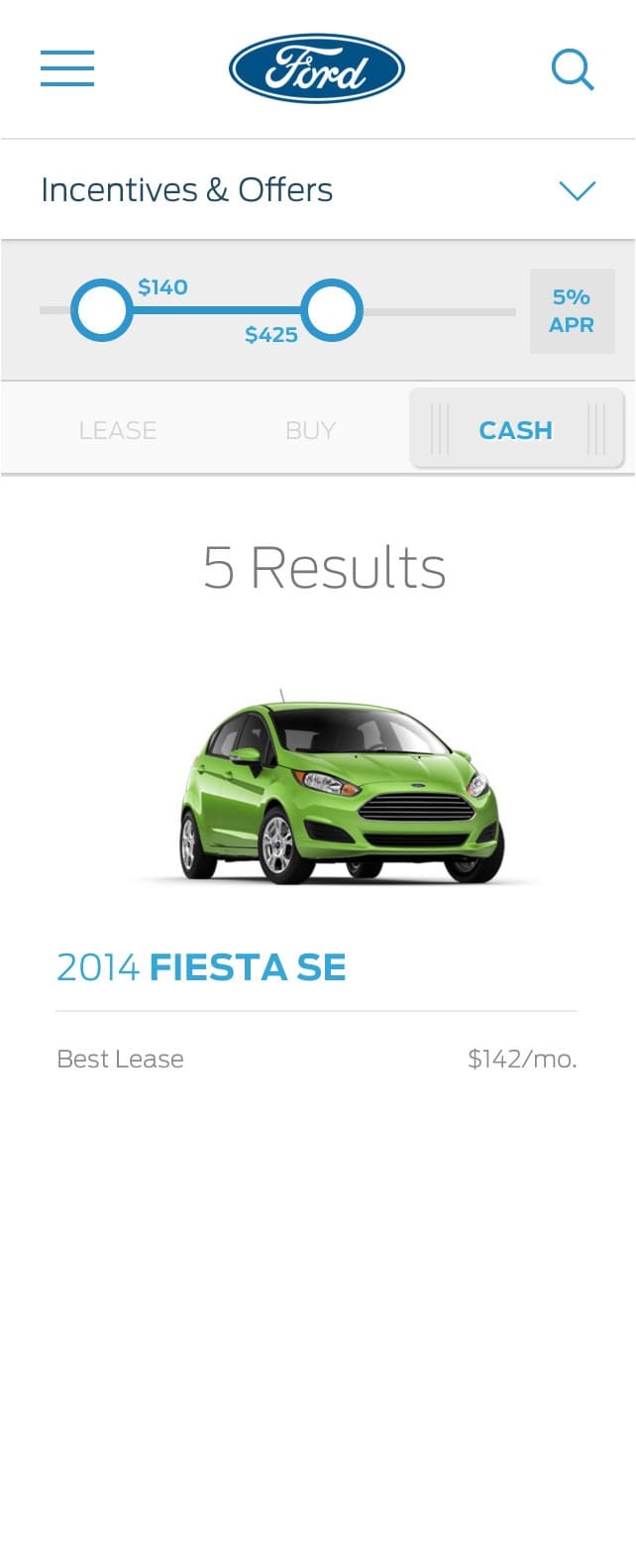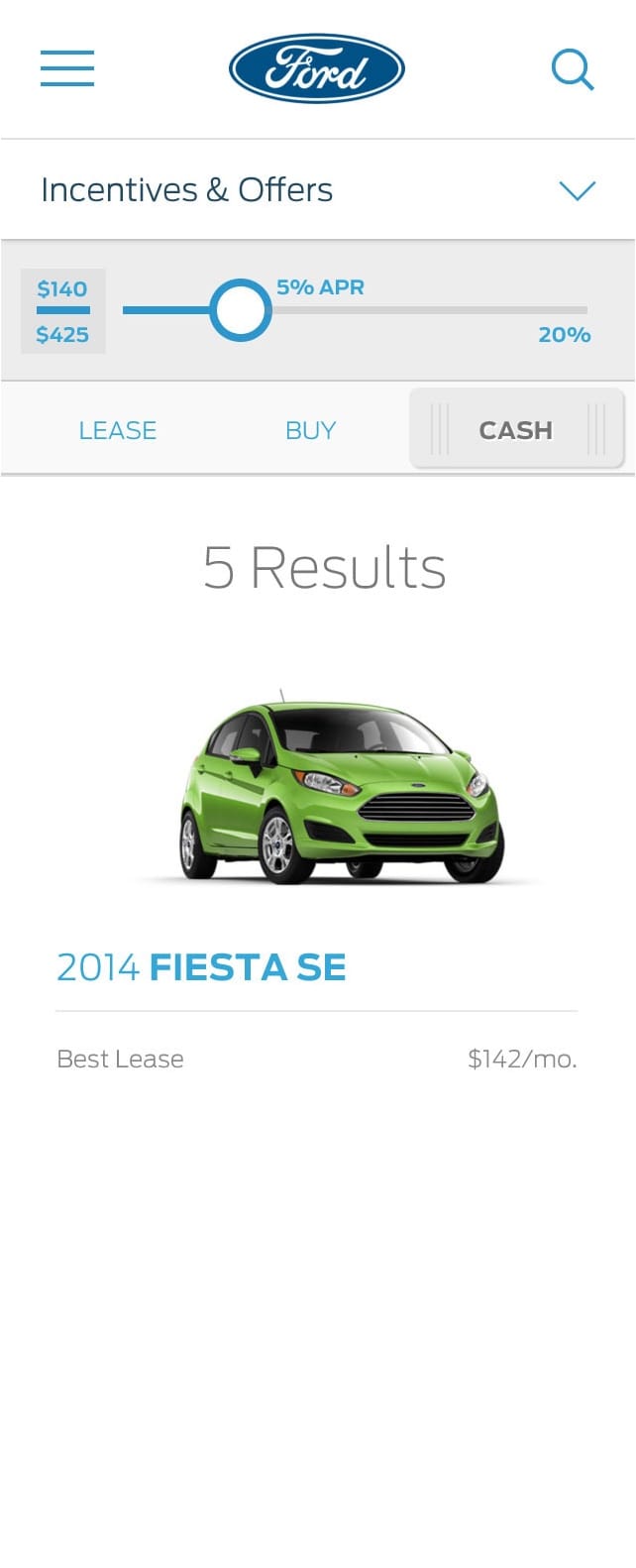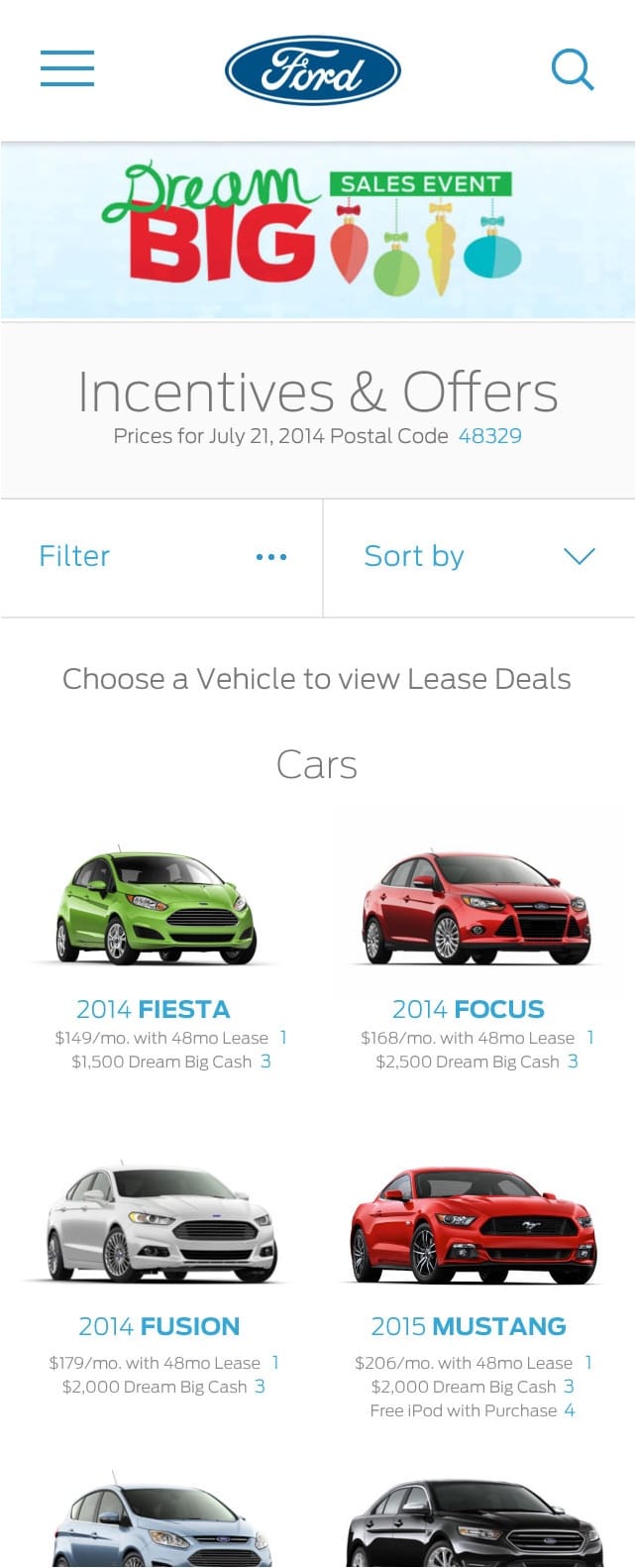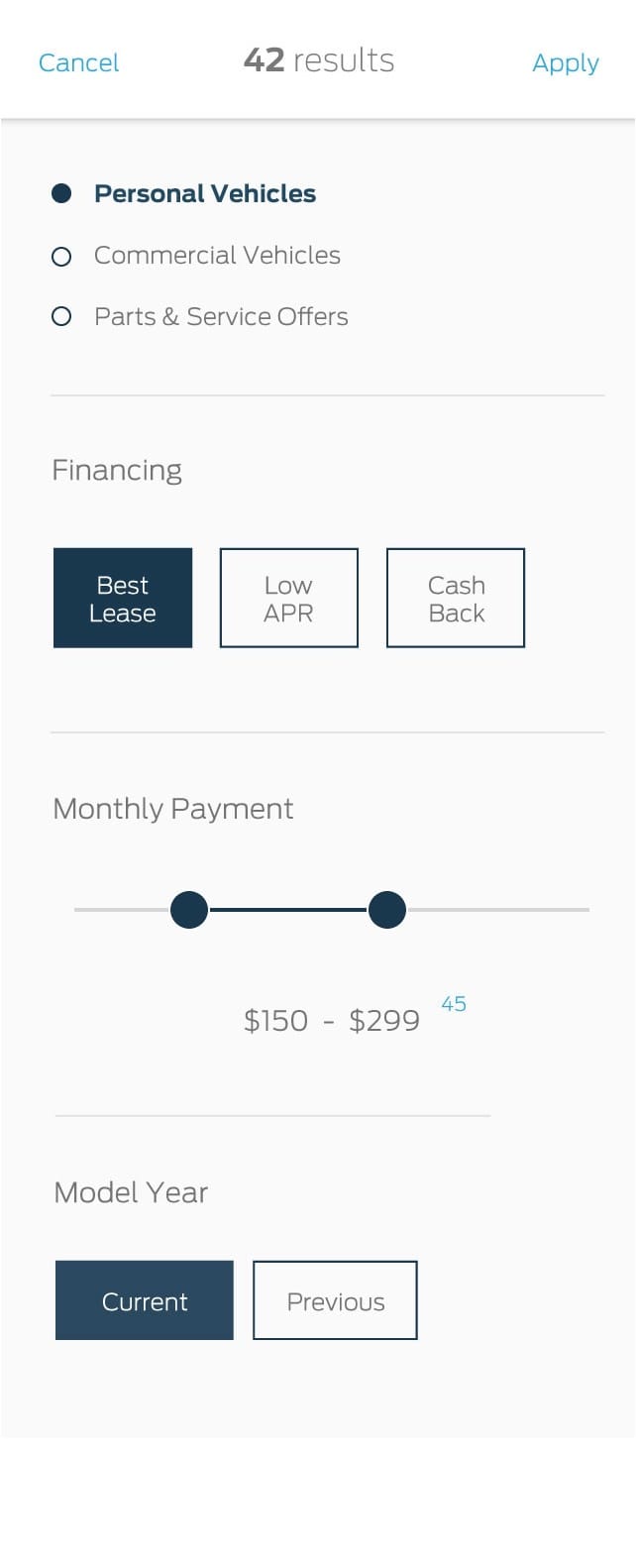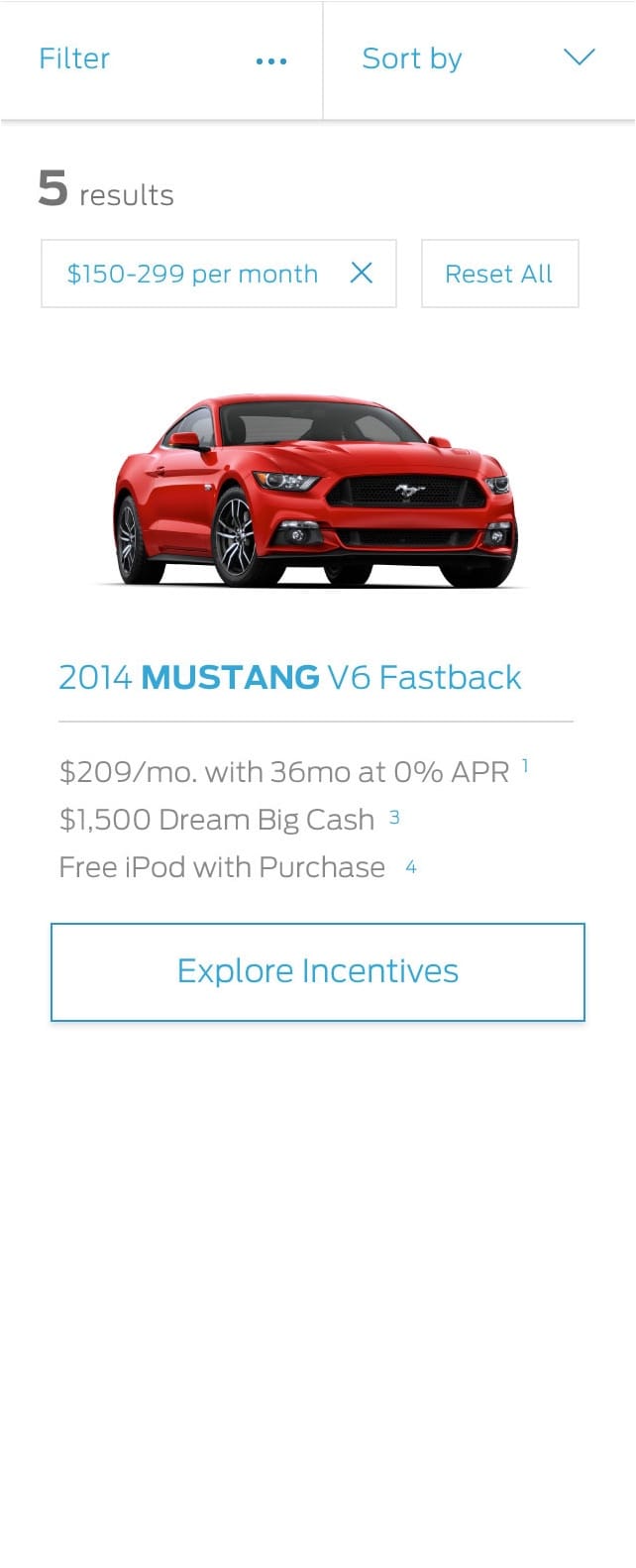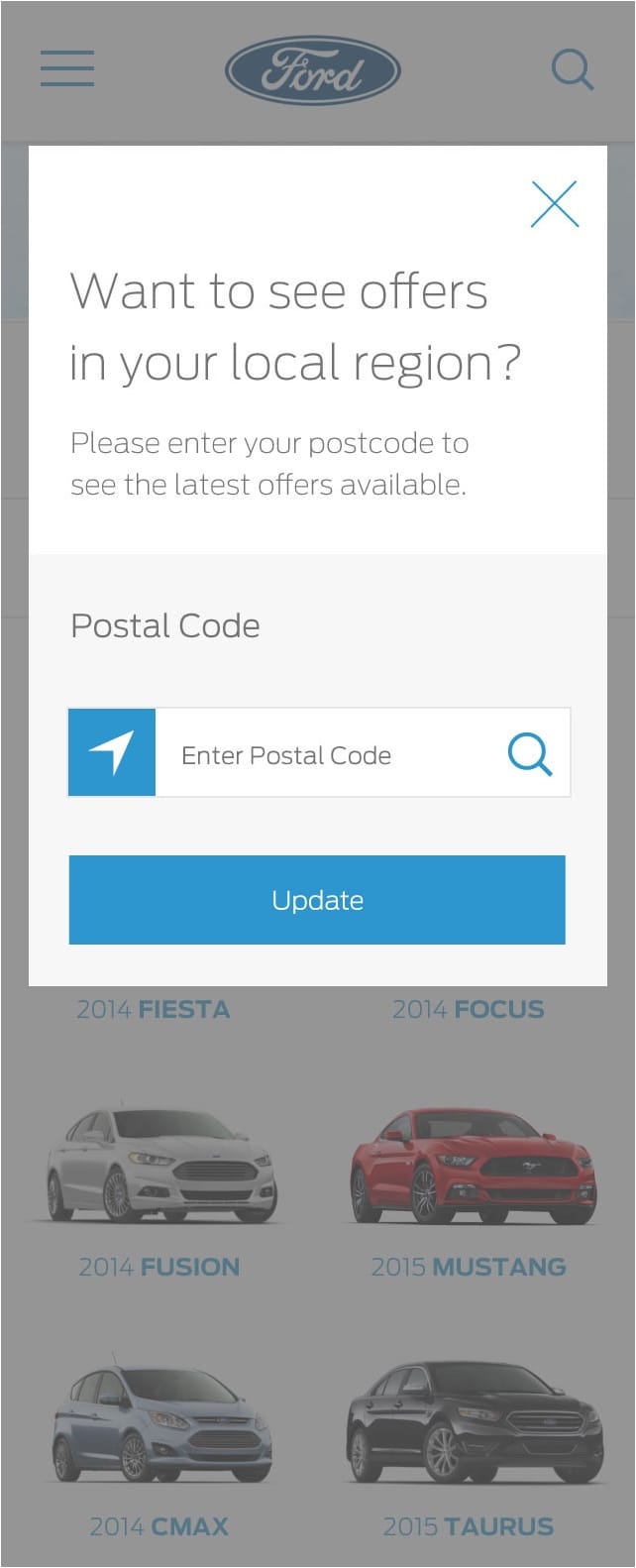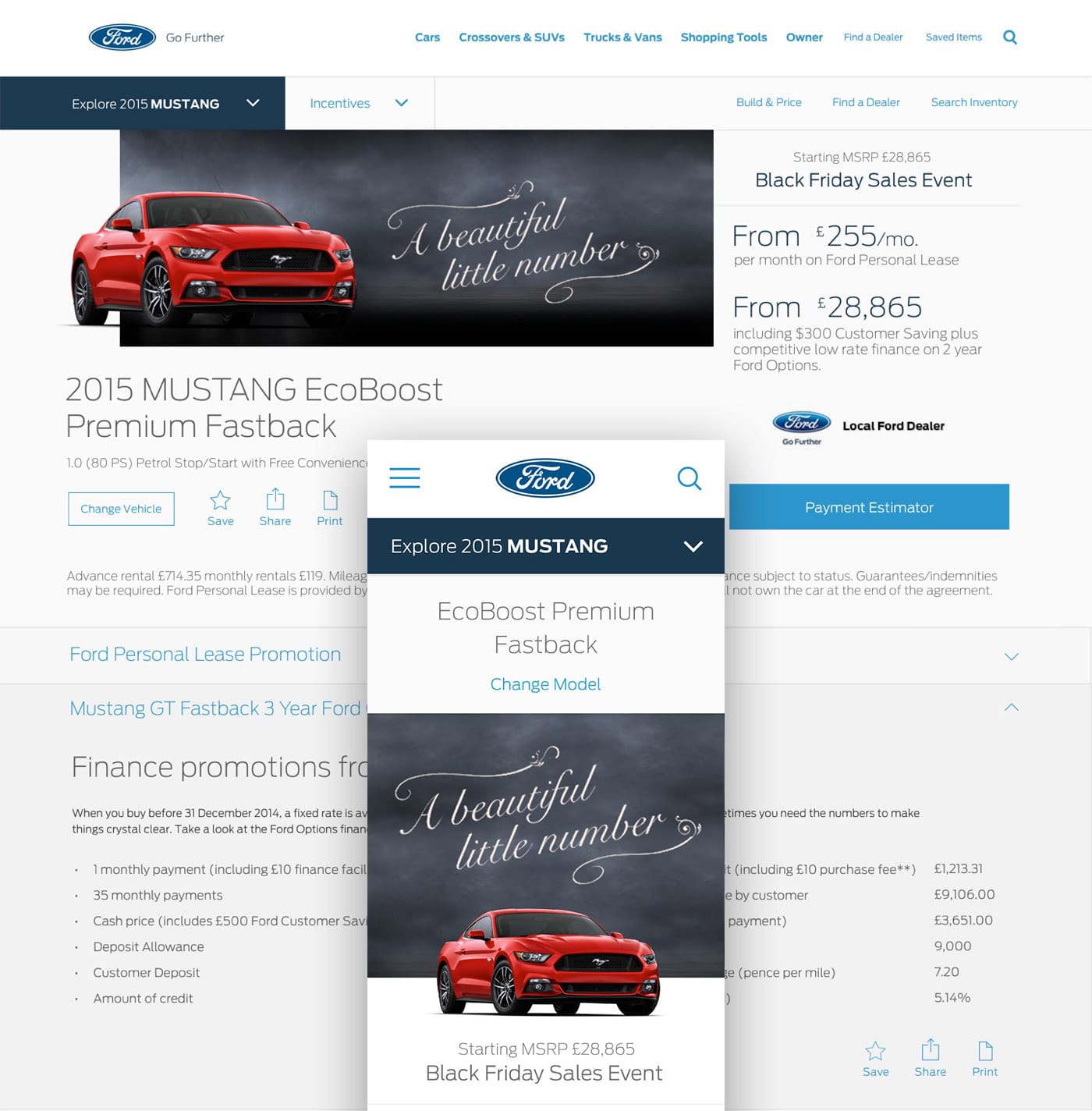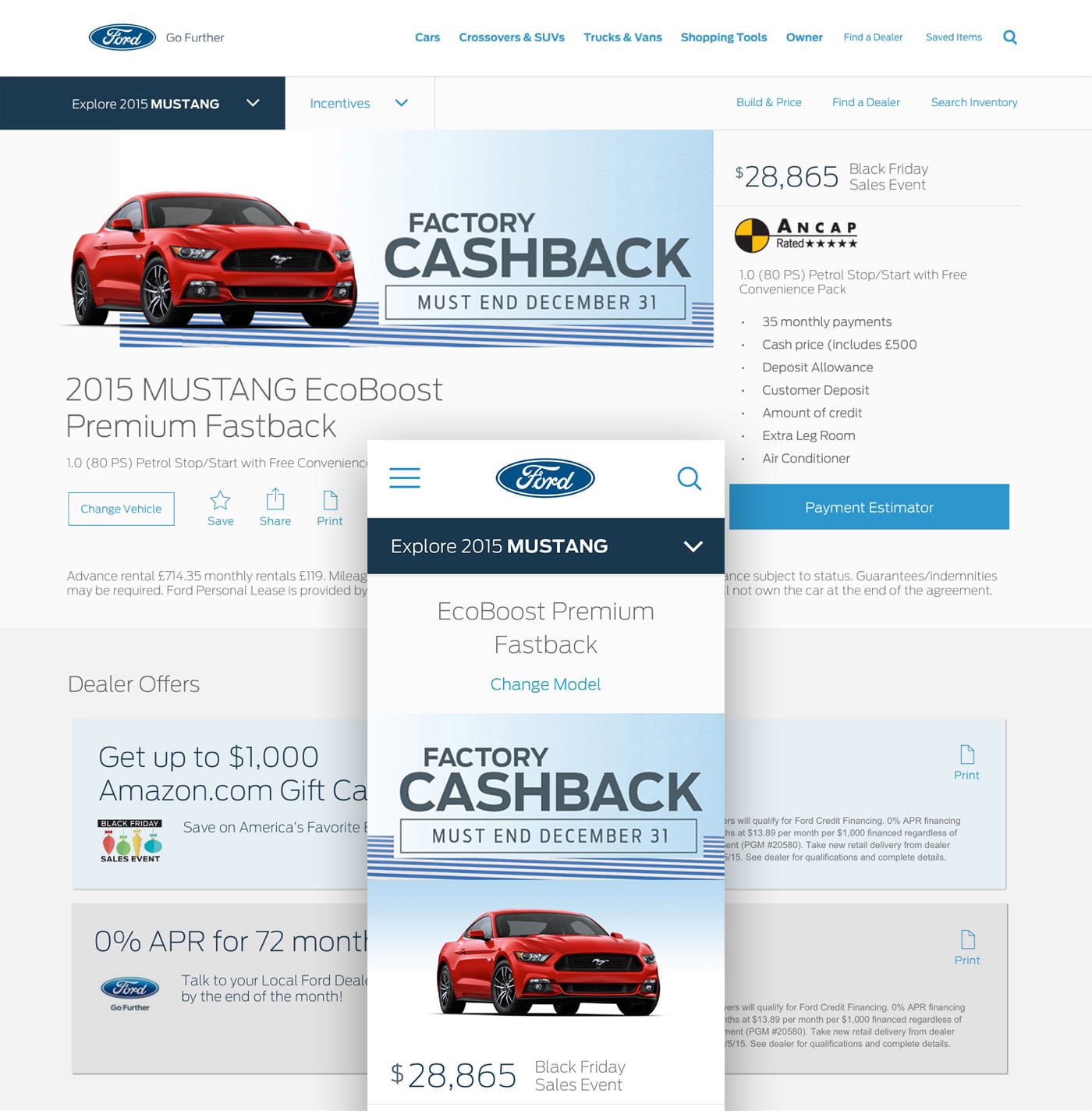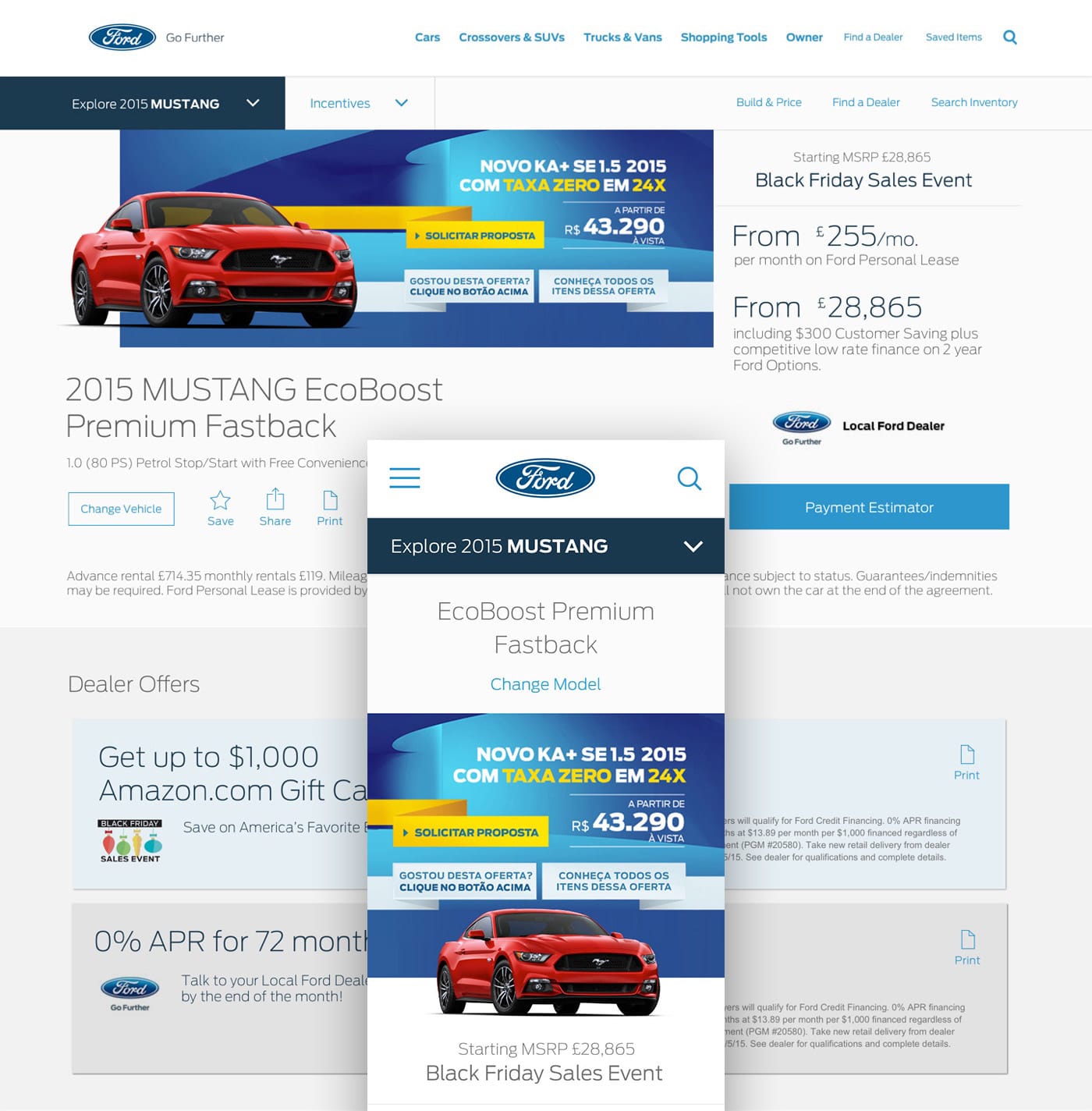 The password for the video below is "password".