Led the design on the interfaces for an internal data visualizer. Multi-country.
A lot of controls needed to be accounted for within such a small amount of real estate.
What began with 3 sets of dropdowns evolved into a sentence-based approach in order to make what's currently being displayed easier to digest at a glance.
These approaches then evolved into more of a parallel filtered solution, as seen below.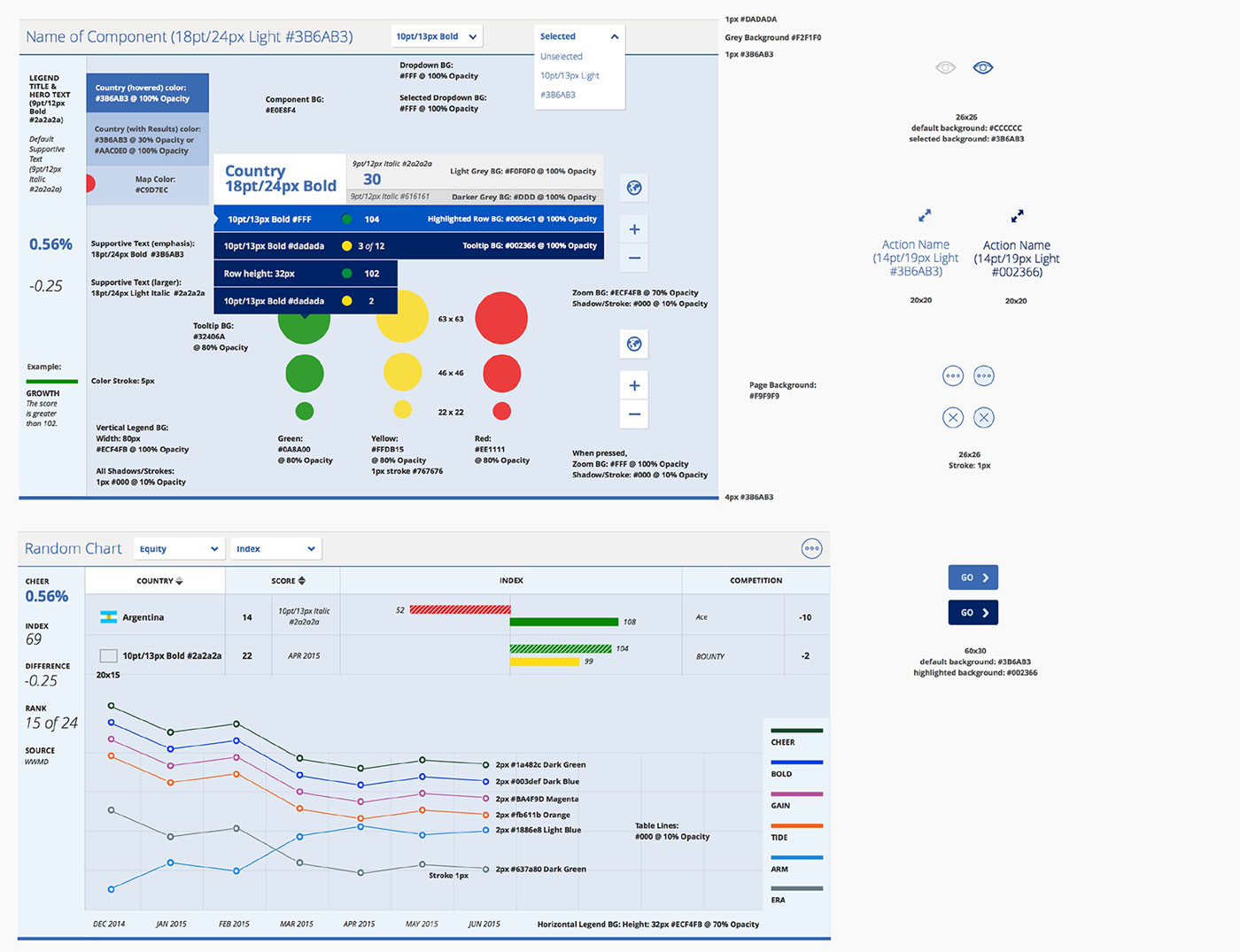 The password for the video below is "password".