On the surface, the brand palette shifts colors and adapts to each individual game, using bold colors to conduct energy around the scorecard.

Under the surface, I've created a framework to critique my favorite iPhone games using a scoring algorithm that pits each game against one another into a list of overall ratings.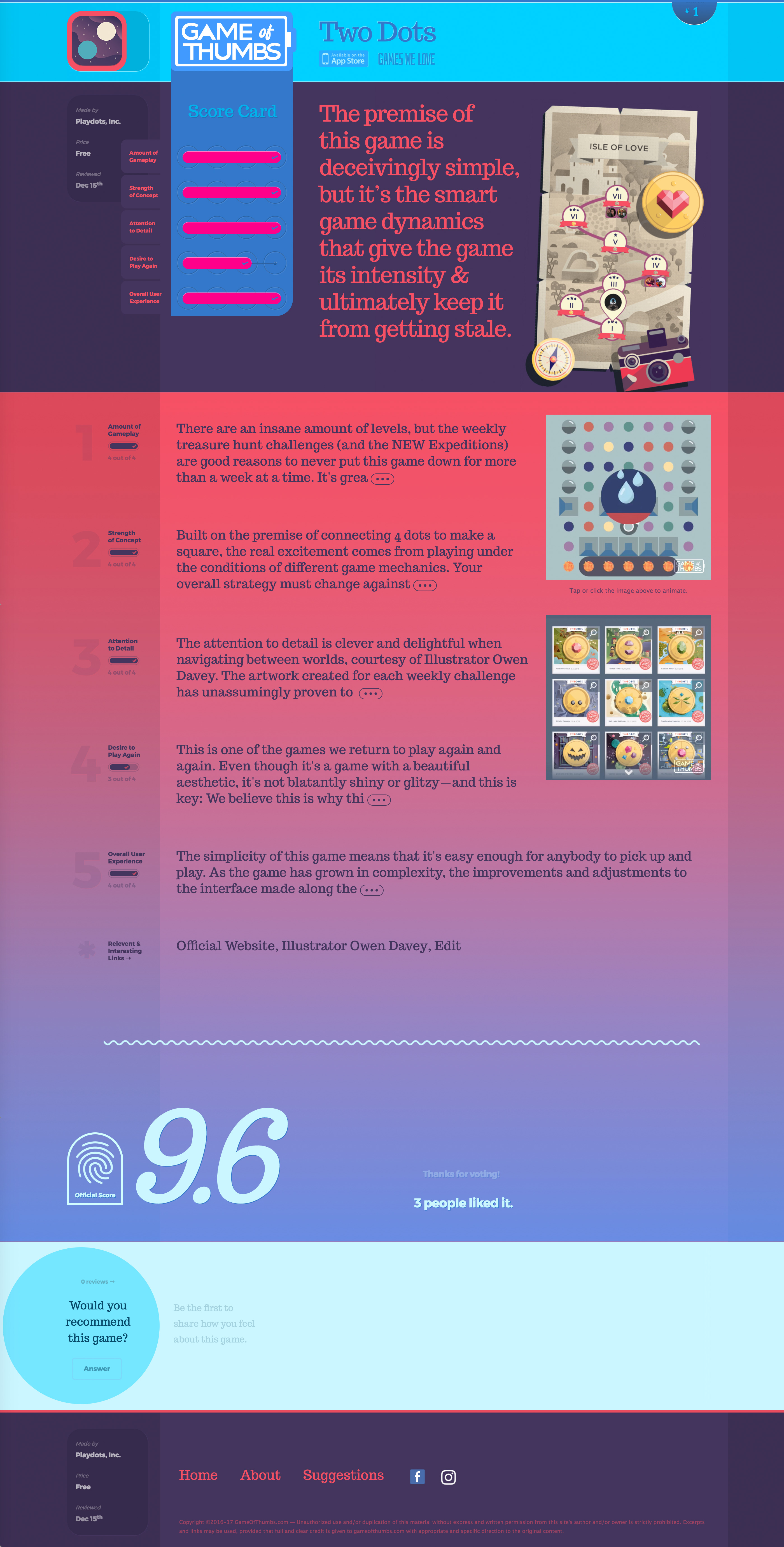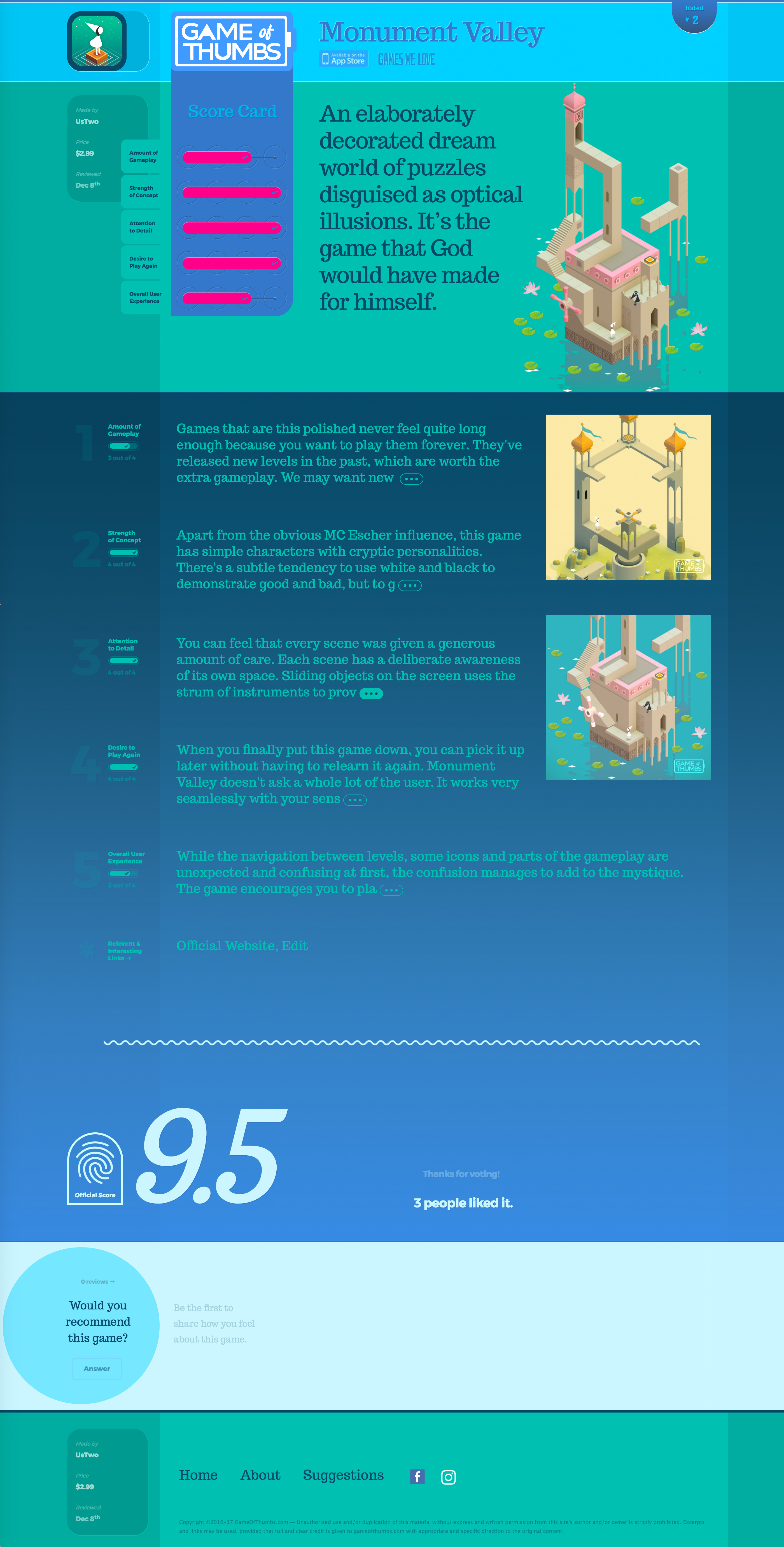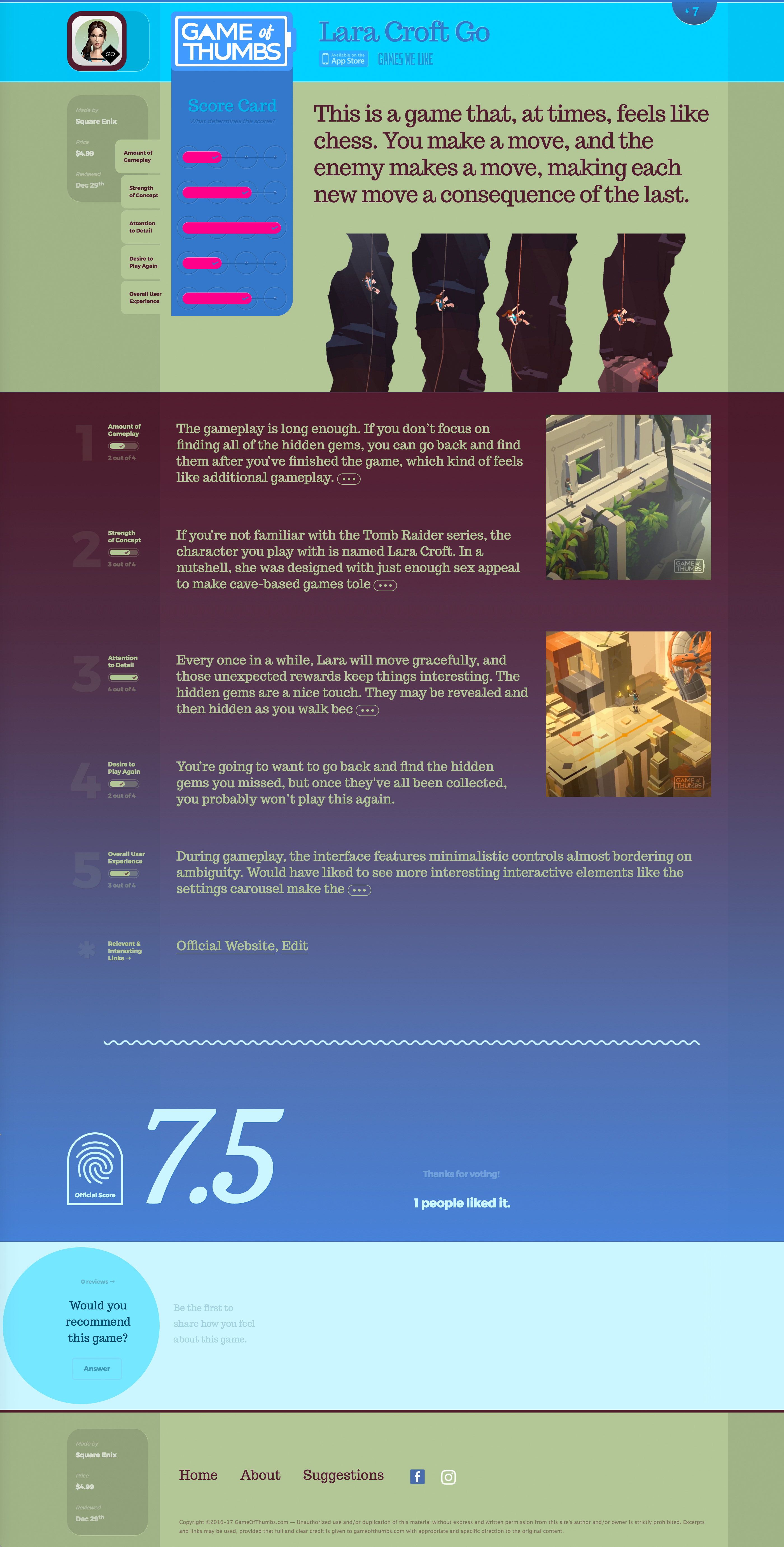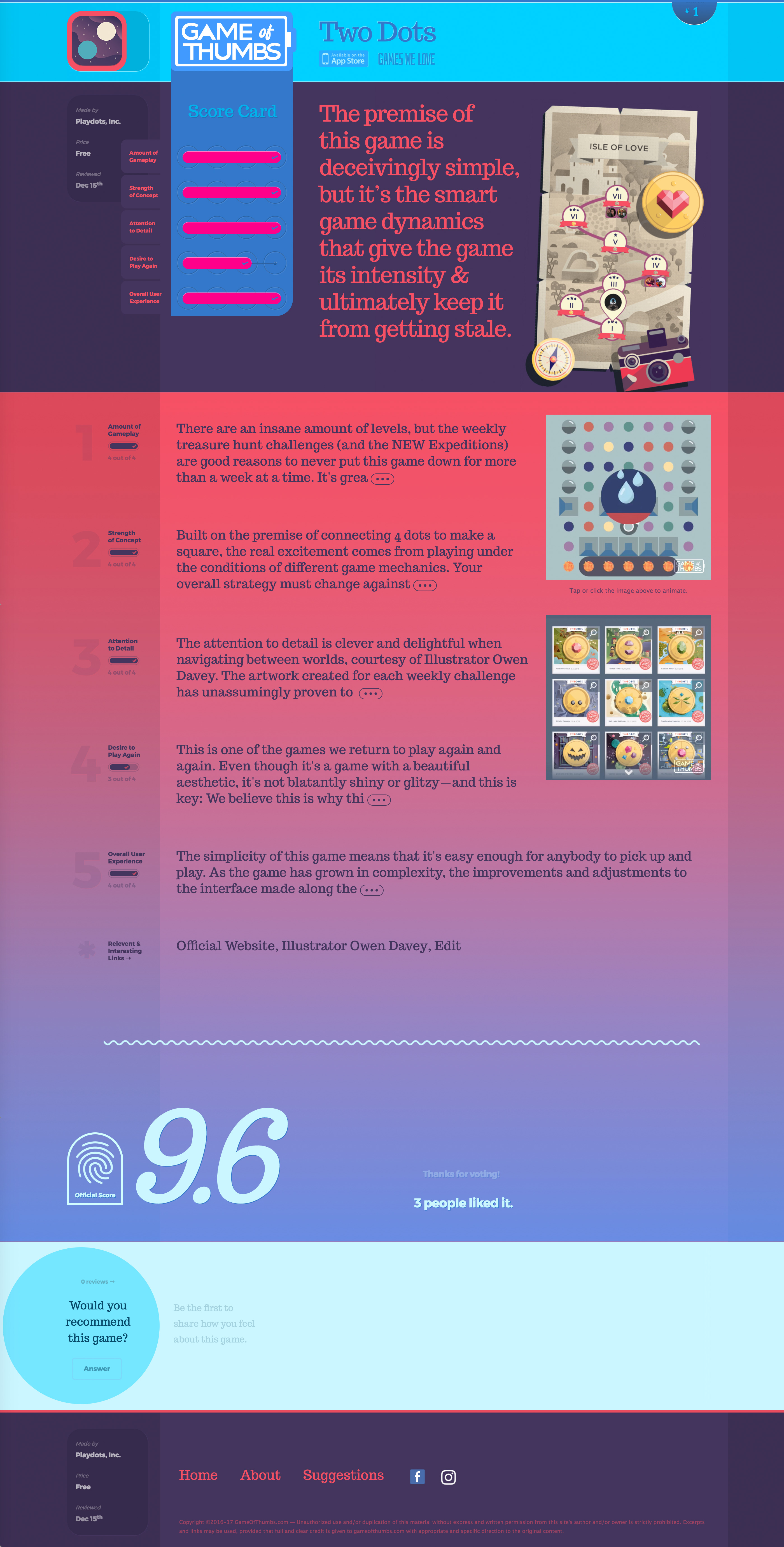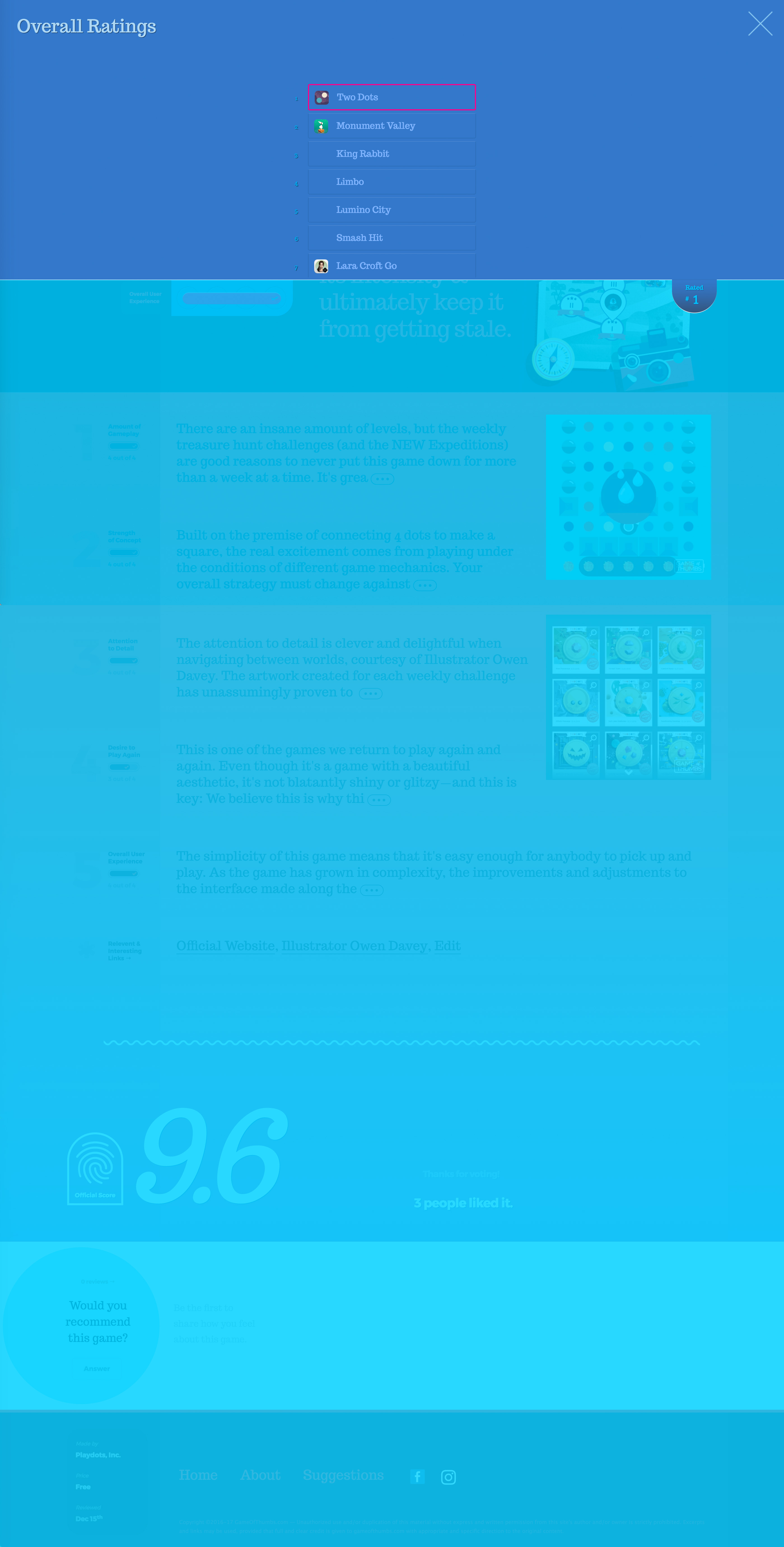 The best thing about this design is how neatly the interface compacts and responds on a phone too, since that's where the games are played.