On the surface, the brand palette shifts colors and adapts to each individual game, using bold colors to conduct energy around the scorecard.

Under the surface, I've created a framework to critique my favorite iPhone games using a scoring algorithm that pits each game against one another into a list of overall ratings.
<!-singleblock-dark-->
Try swiping left and
right on the images
to navigate.
Tap to Hide
No.001
Game-Specific Color Scheme
No.002
Game-Specific Color Scheme
No.003
Game-Specific Color Scheme
The best thing about this design is how neatly the interface compacts and responds on a phone too, since that's where the games are played.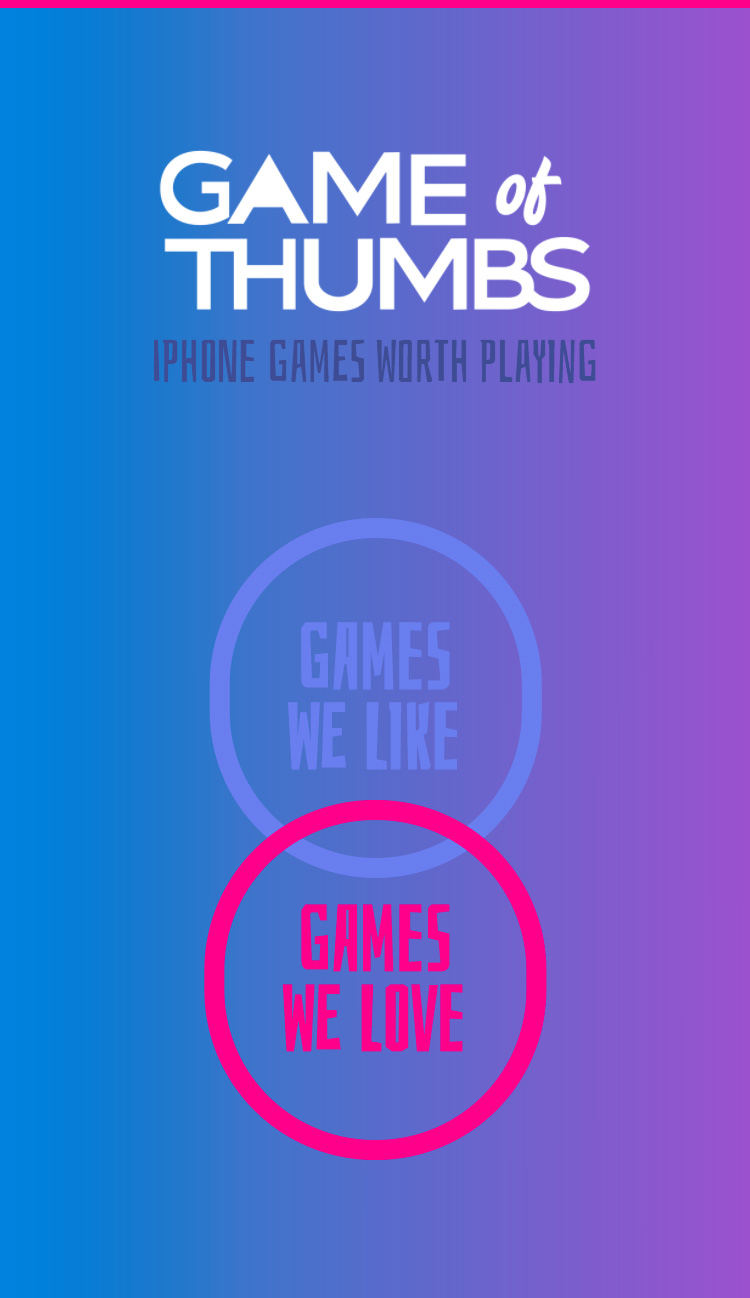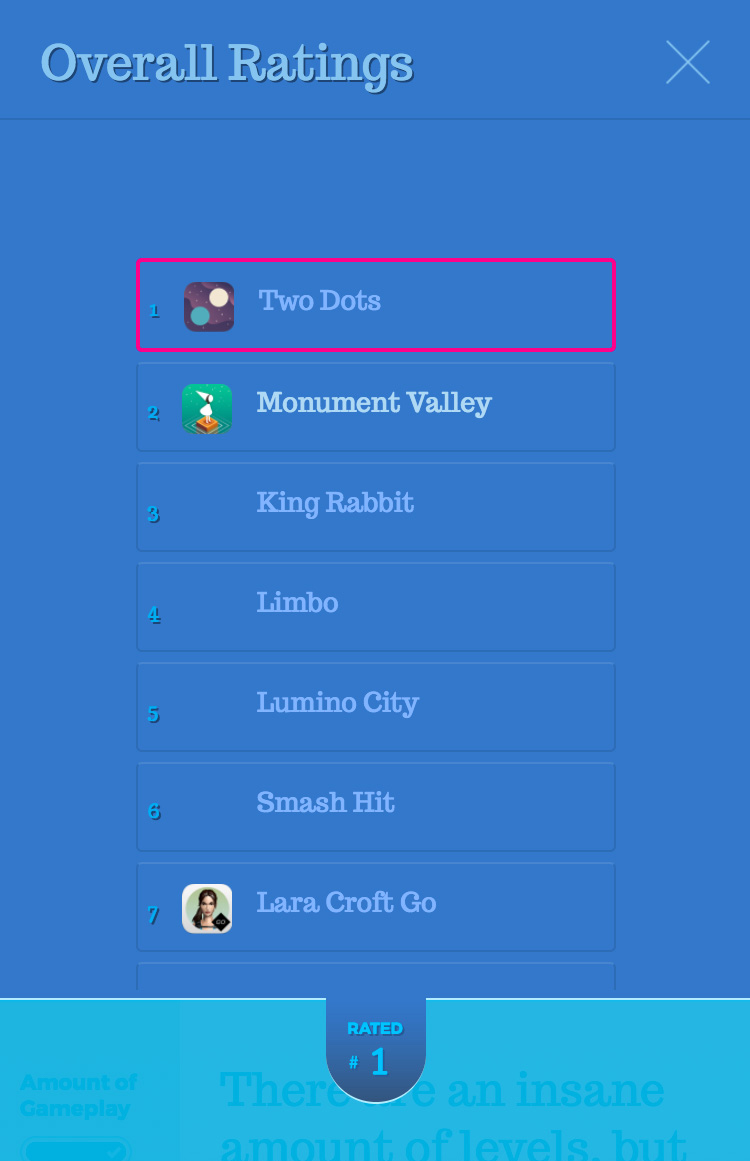 I'm currently in the process of streamlining the creation process so that games can be scored, reviewed and published quickly. Follow this project to receive updates on
Facebook
and
Instagram
.
Update: It took a lot of time to write new critiques, so I was in the process of streamlining it when Apple announced that it would be sunsetting affiliate payments, eliminating the incentive to justify dedicating more time to it.