The color blue was given to everything player-related, the color red was given to everything machine-related, and since both players and machines would combine to form tournaments, the color purple is used to indicate everything tournament-related.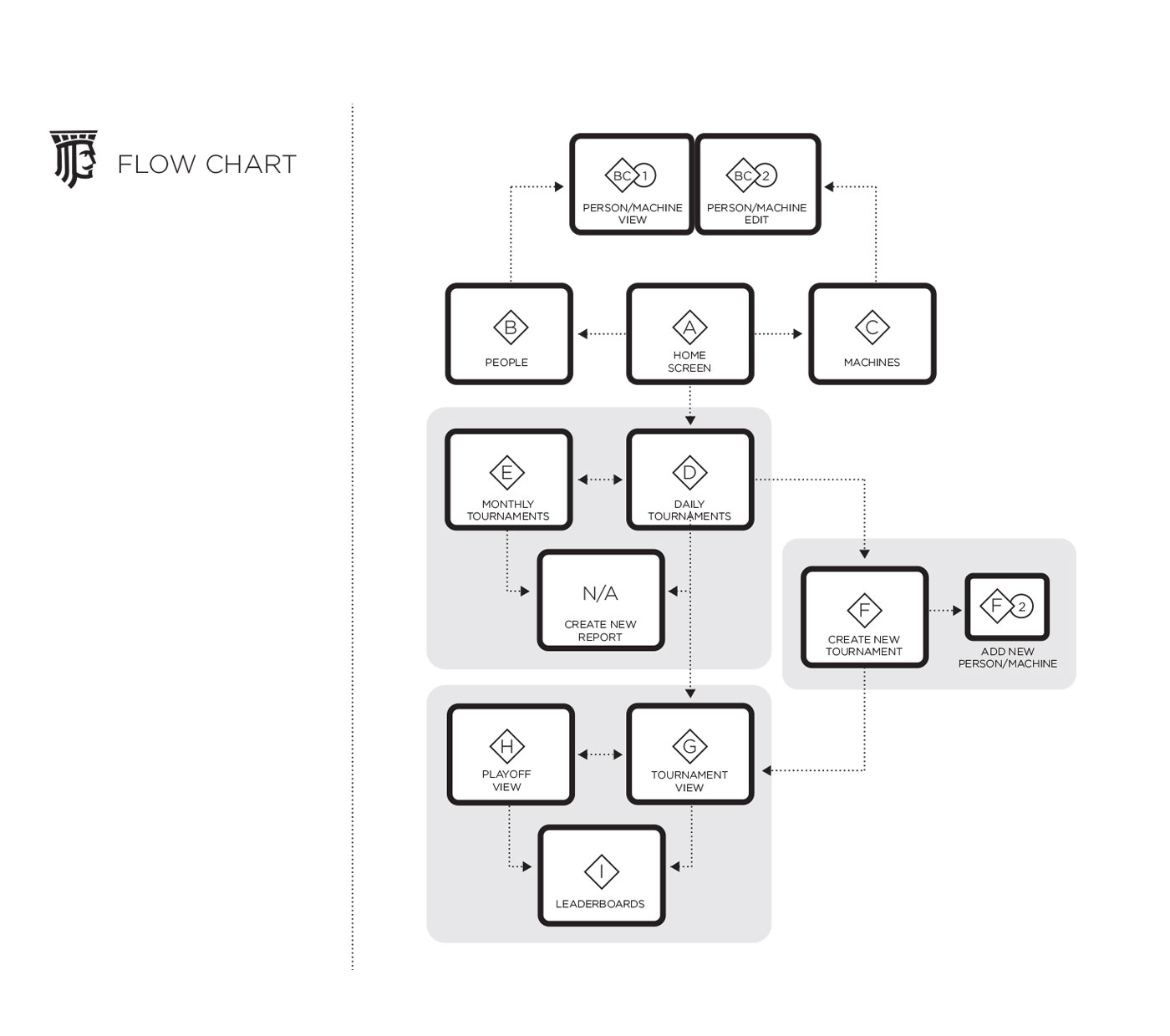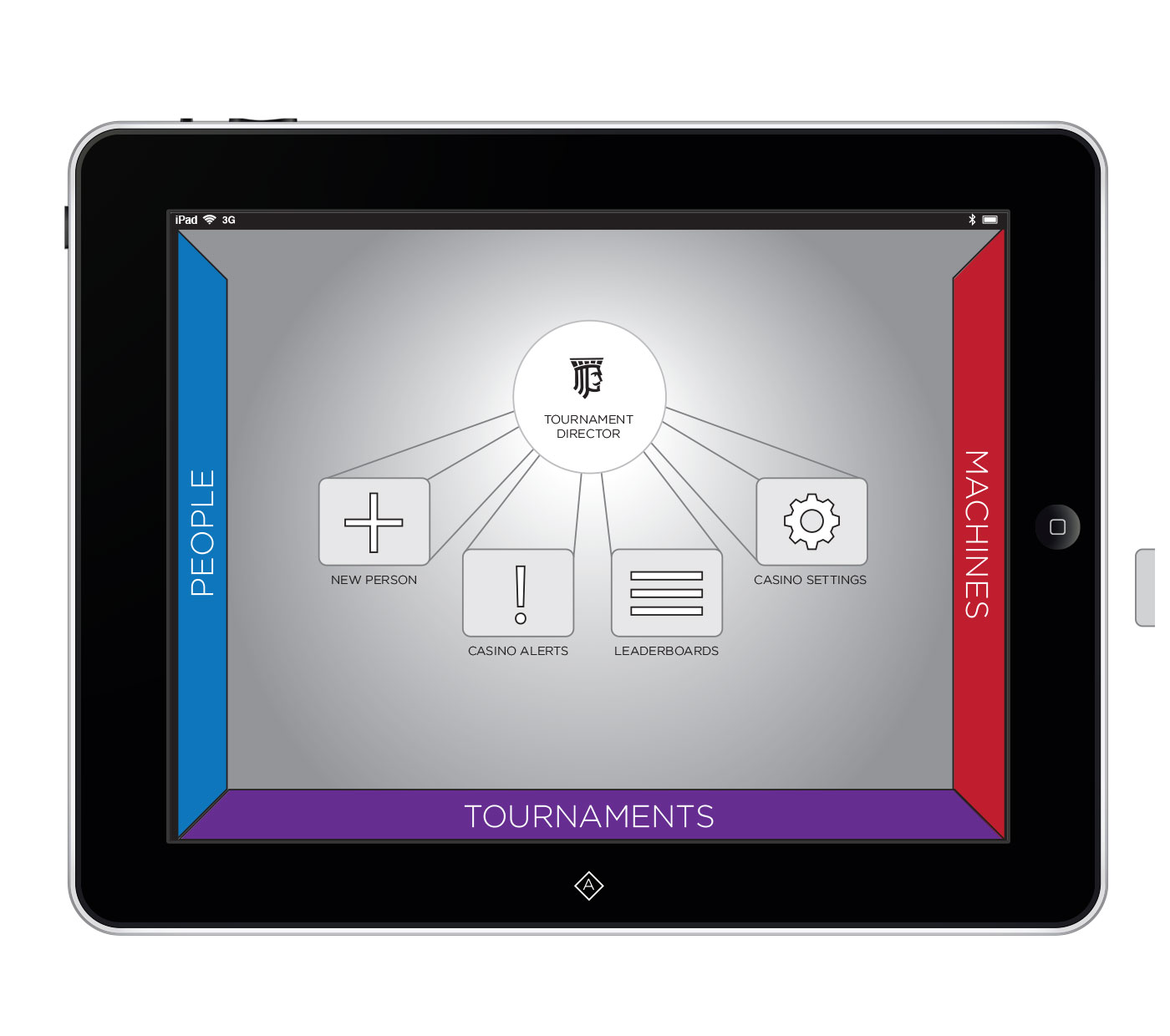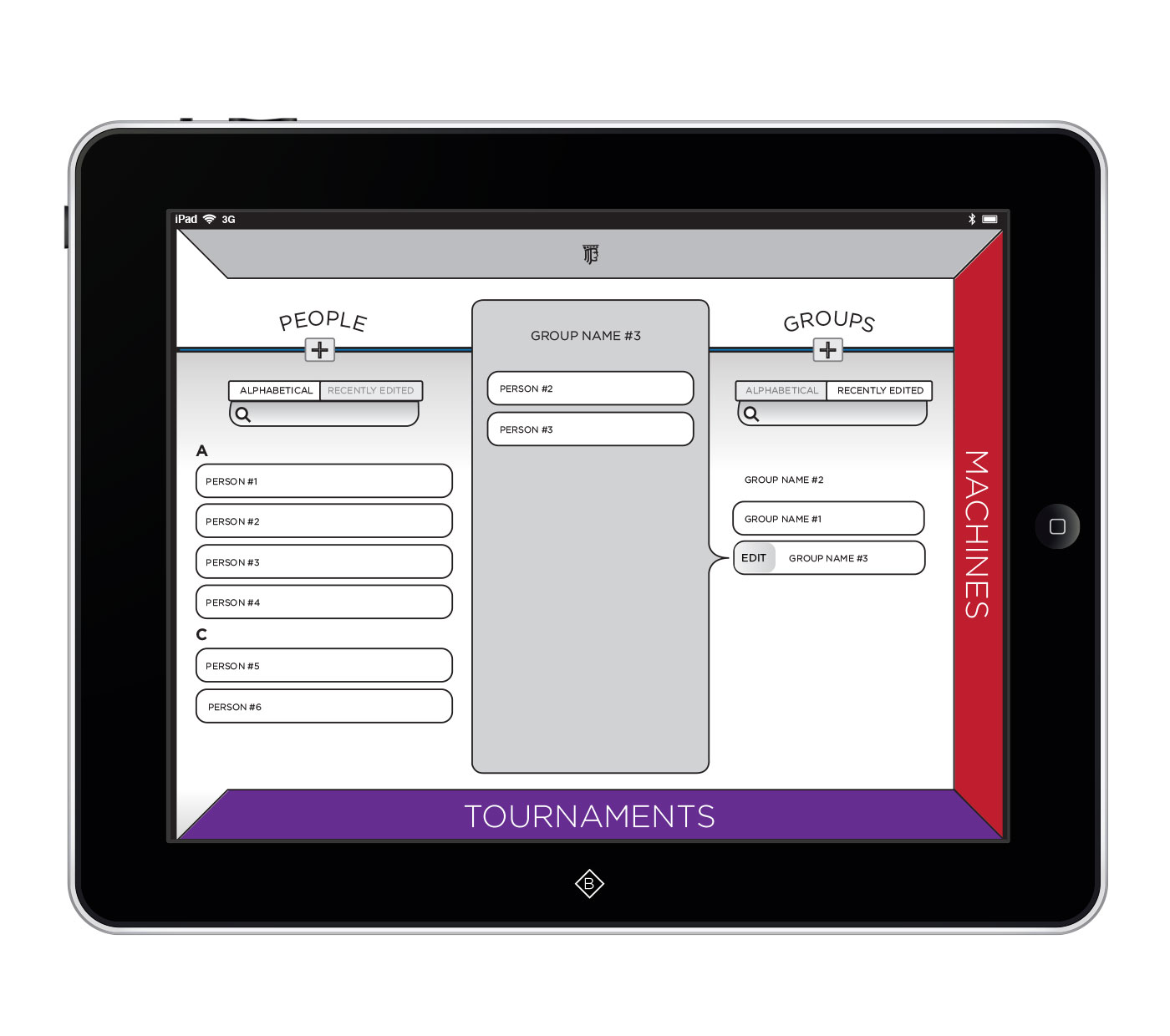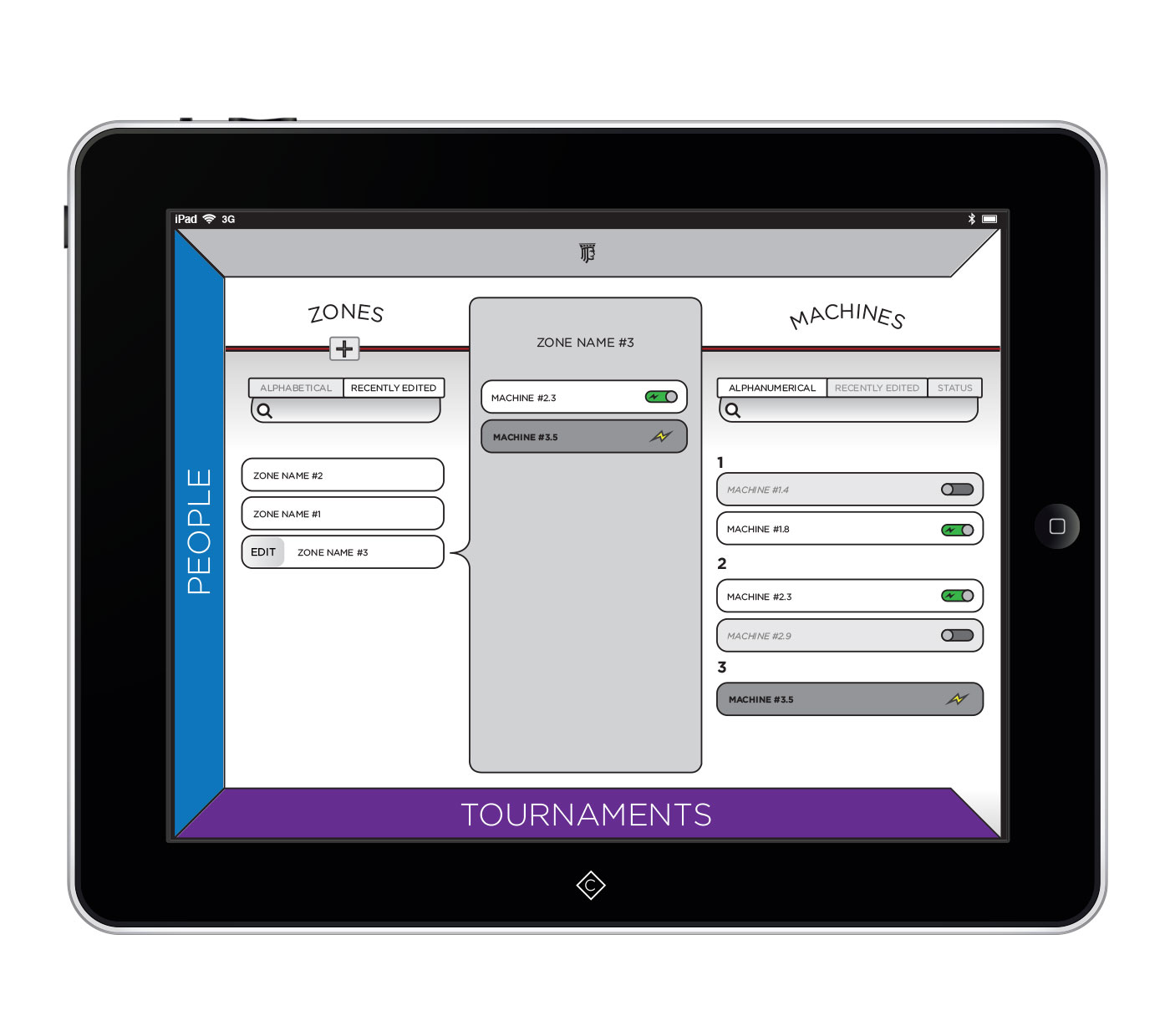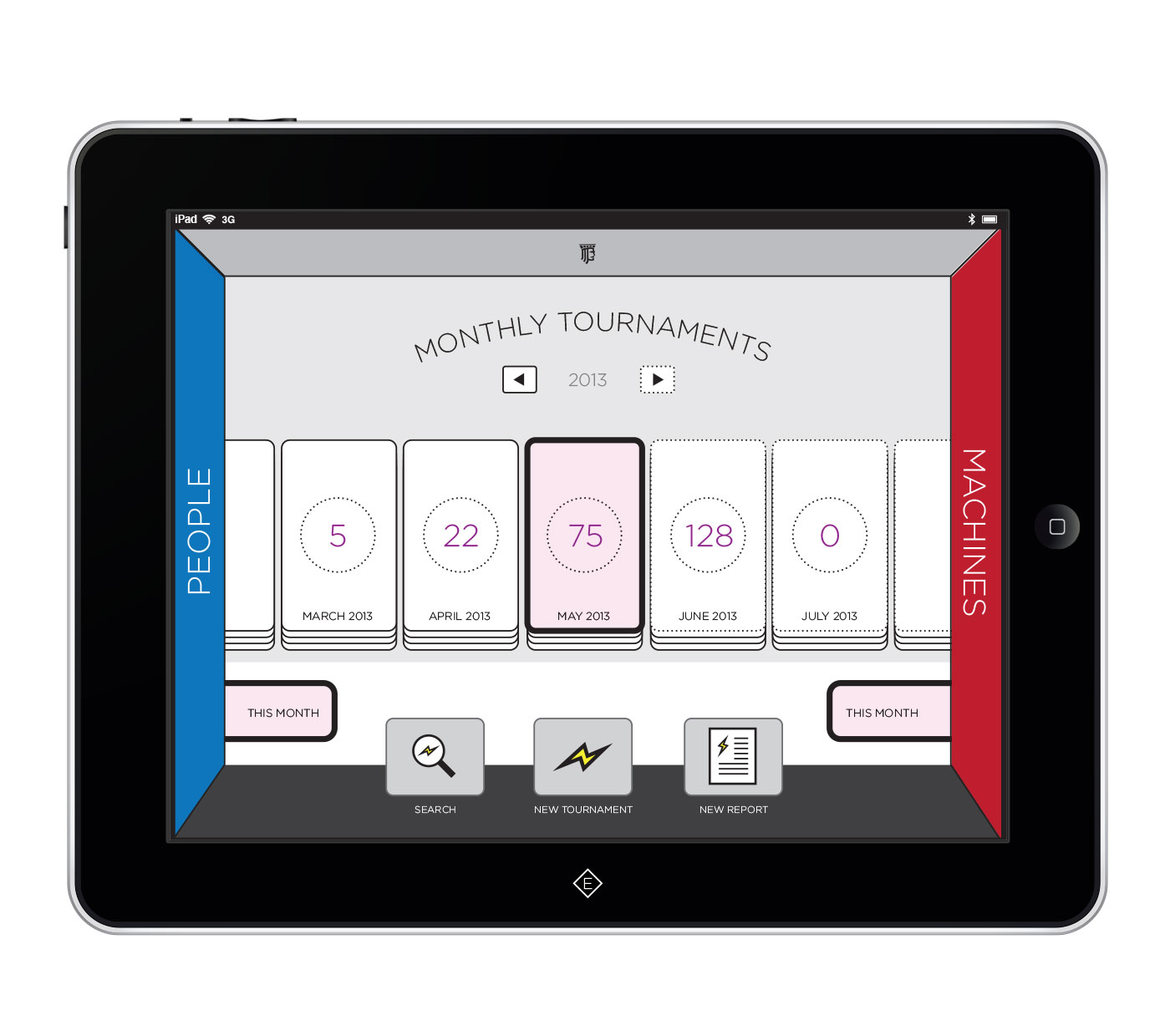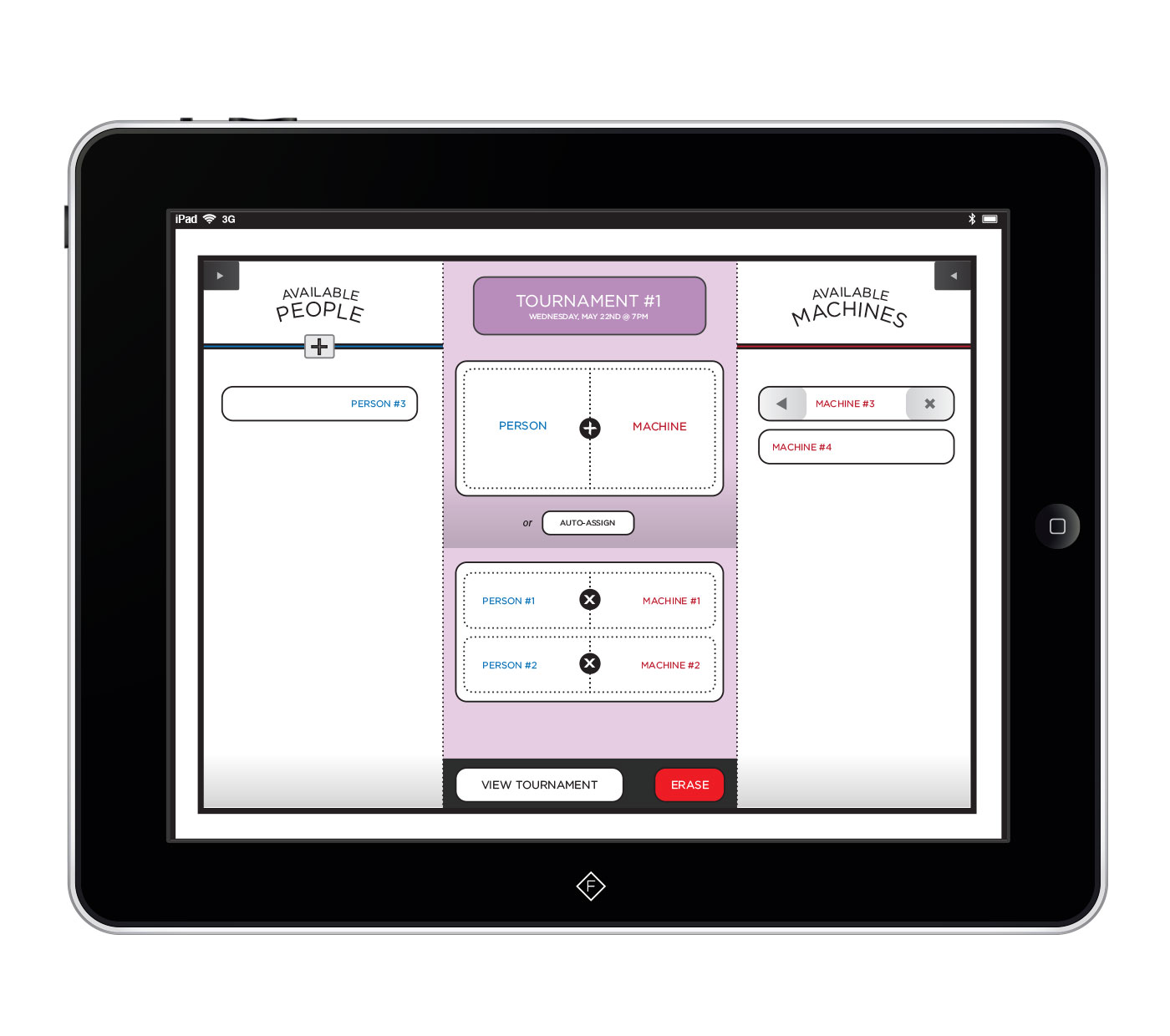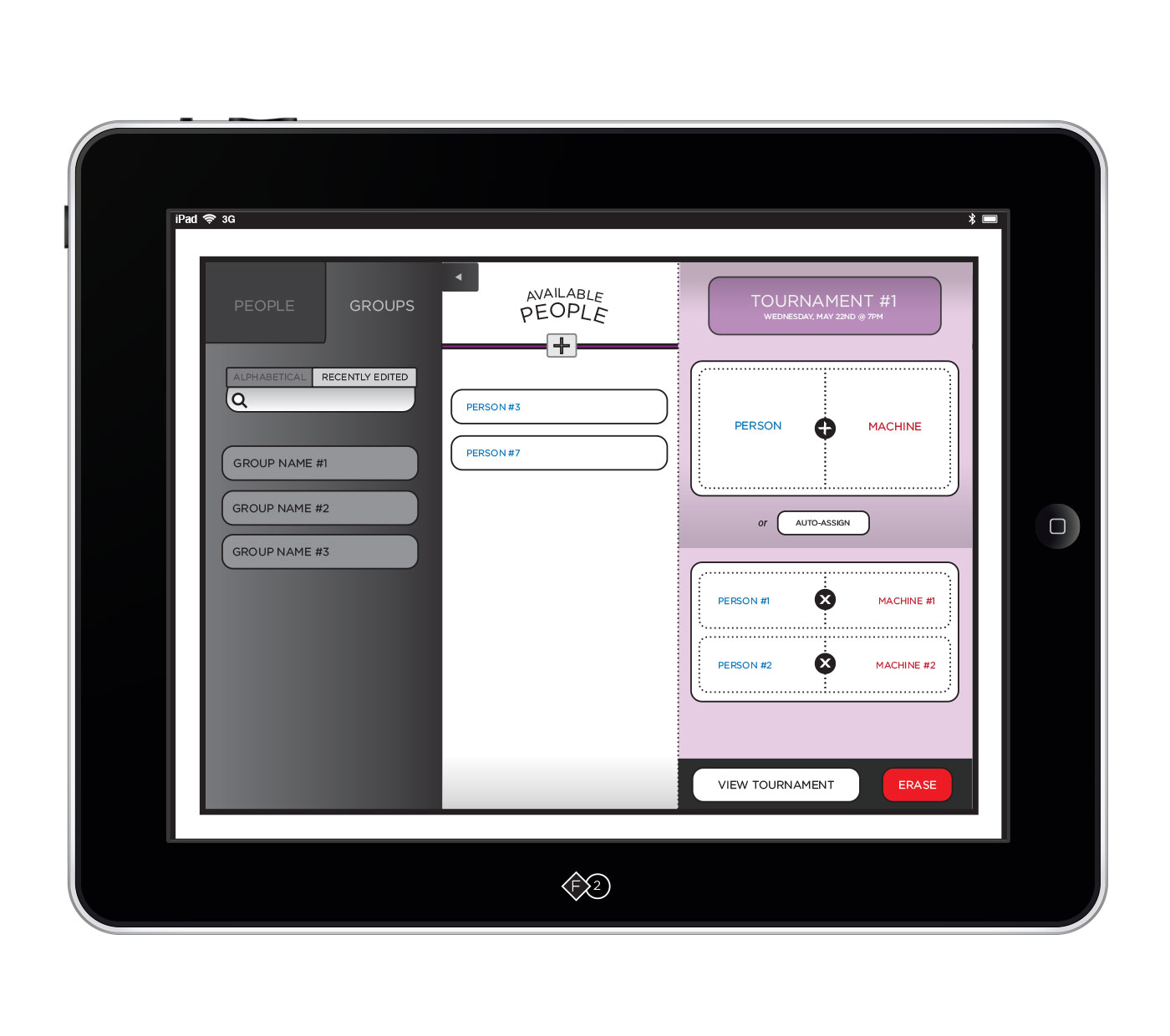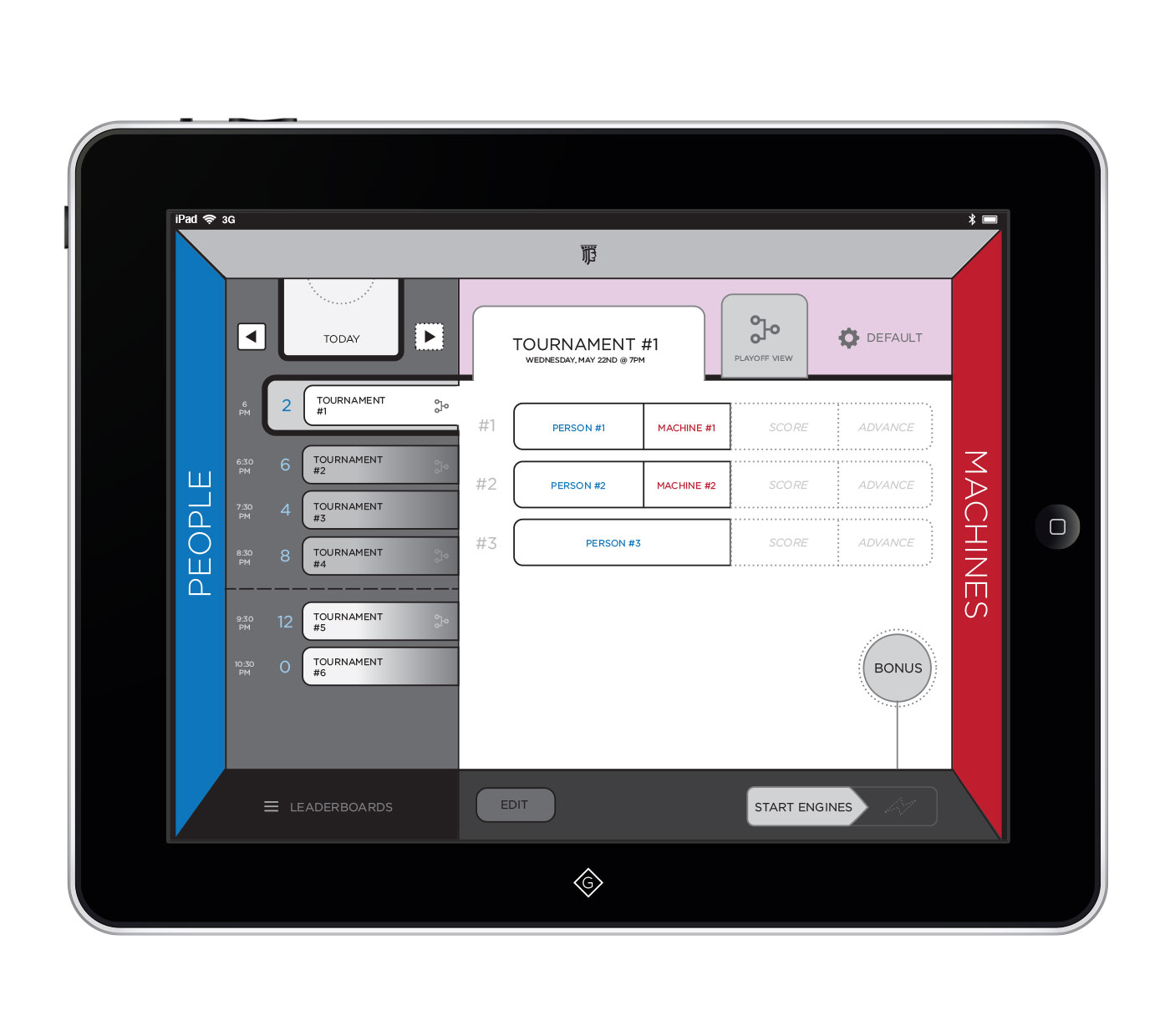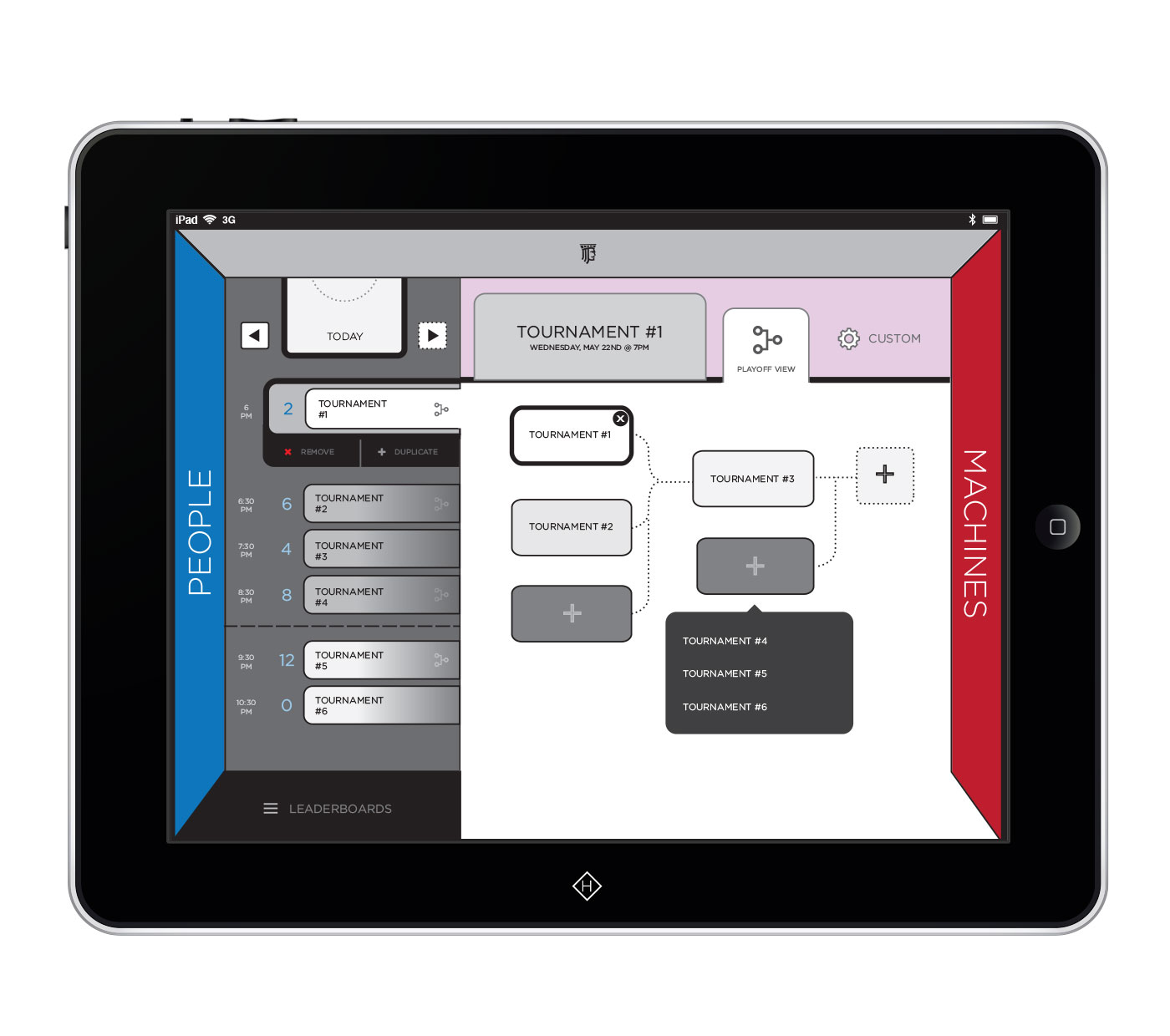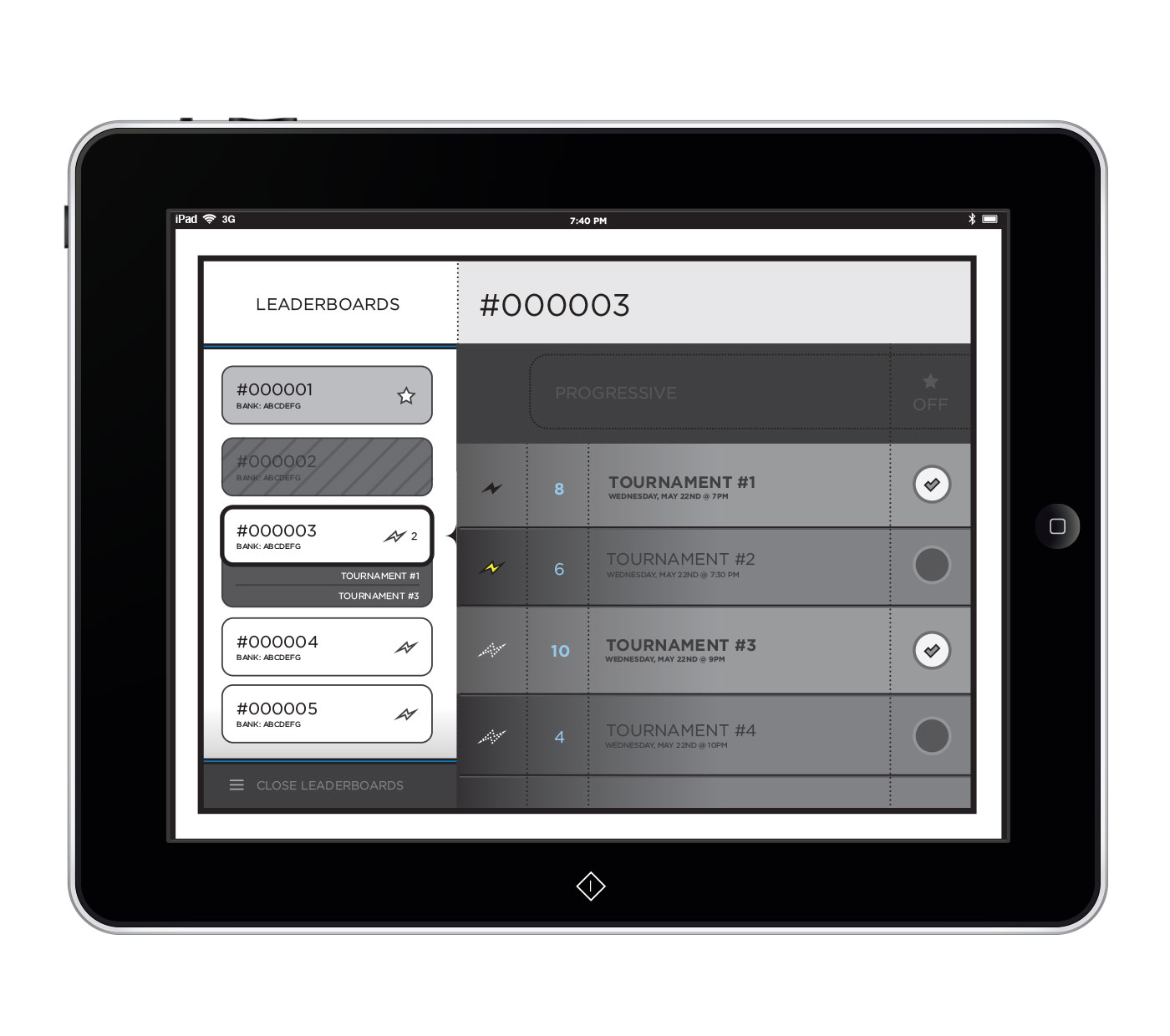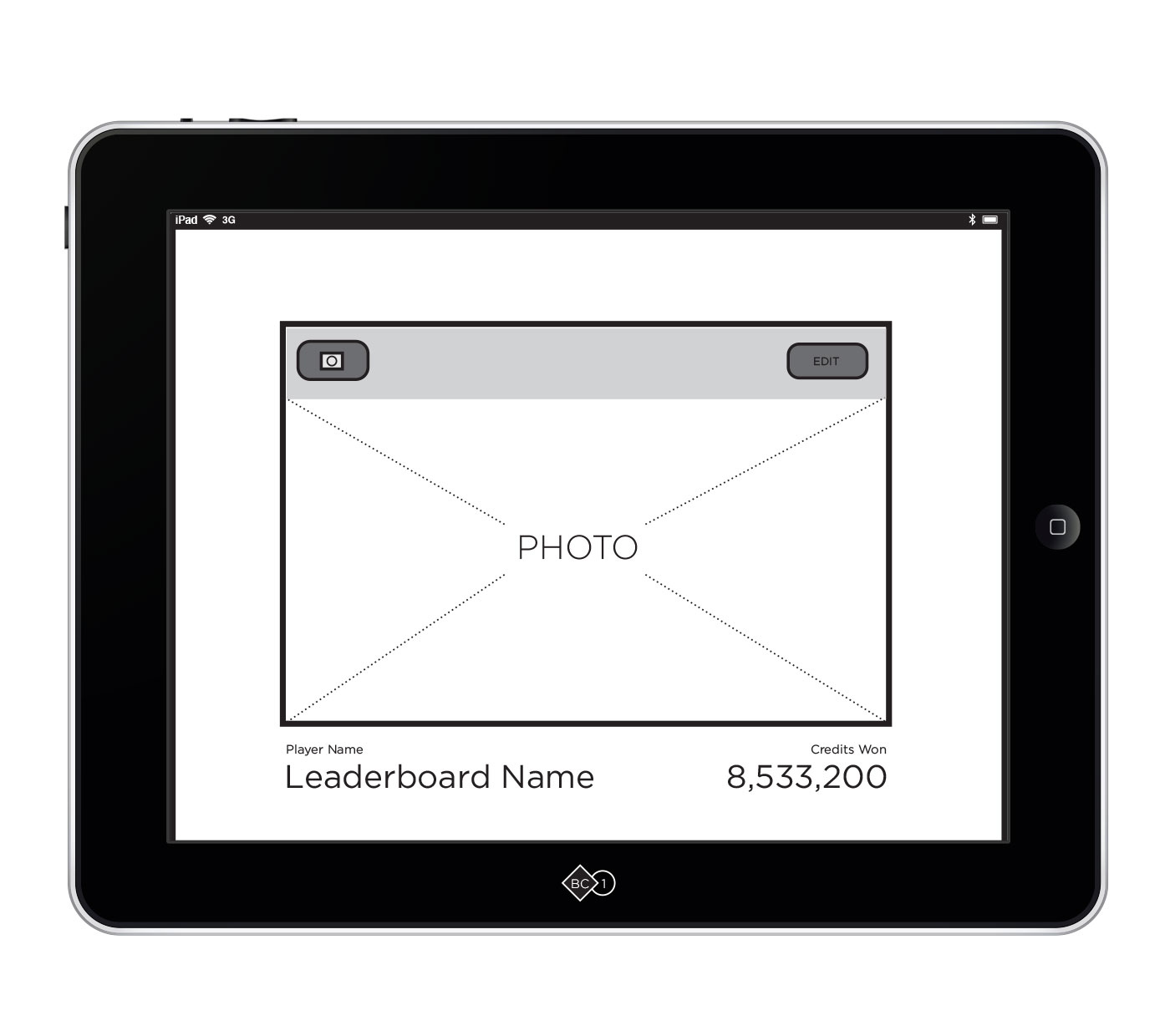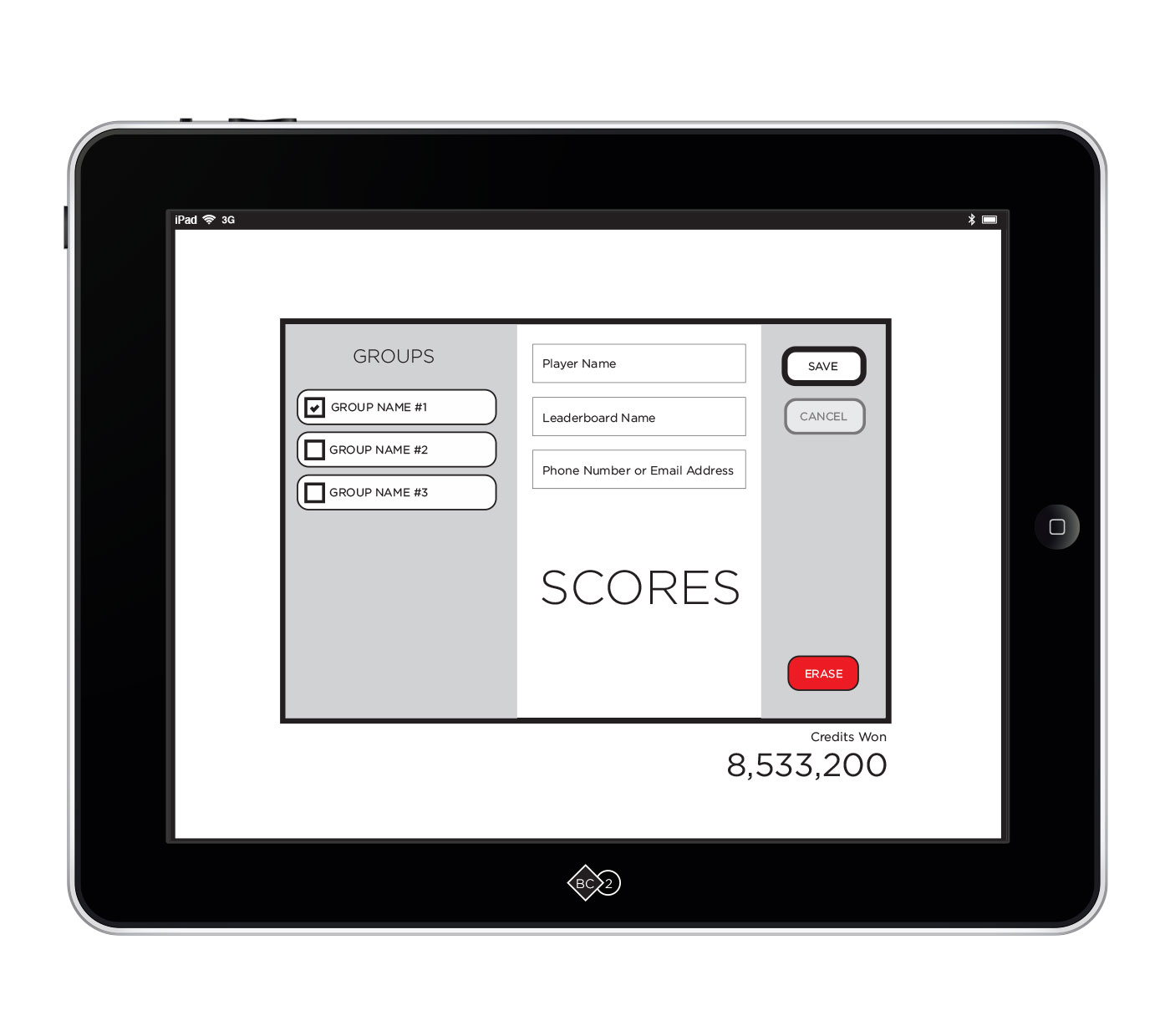 The navigation was reevaluated after testing with an initial pool of operators. The navigation around the edges felt to us like "easy access" in a loud, fast-paced environment, but instead was interpreted, not as links, but as descriptive labels for the content. The hierarchy was ambiguous.
Naturally, I felt that a better solution was out there and further exploration led to the changes seen below.
Overall, the interface would begin mimicking the subtle texture of felt, the kind found on tables in casinos.